I love Mexican food. Honestly, I love food, and Mexican just happens to be my favorite. This makes it very easy to enjoy my job as a blogger and I clear the schedule when I get invited to something like Del Real Foods Fight for Flavor night at the SmogShoppe in Los Angeles on November 2. What a fun evening it turned out to be!
Del Real Foods Fight for Flavor event was the night where the winner of Fight for Flavor was announced, which meant we were treated to each of their unique creations before the judges decided the winner, who ended up being Chef Esdras Ochoa, the owner/founder of Mexicali Taco & Co. in downtown Los Angeles. I loved each of the five entries, but his take on a spicy pasta dish was absolutely amazing and now we plan on making a trek one day to his taqueria.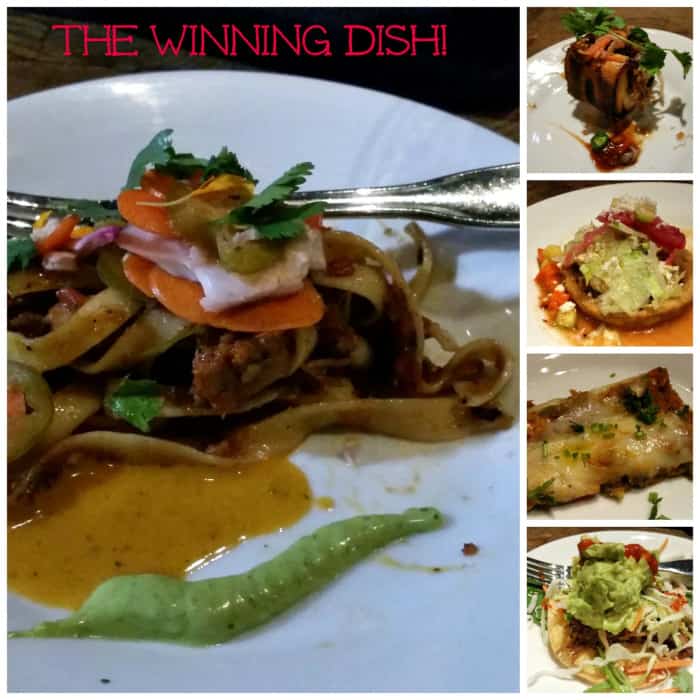 The entire evening was a lot of fun. Del Real Foods knows how to throw a party! Guests got to have fun at the photo booth, playing with props, including a model of Piti Pinata, who was being memorialized across the room for Dia de los Muertos. What a beautiful memorial for Piti!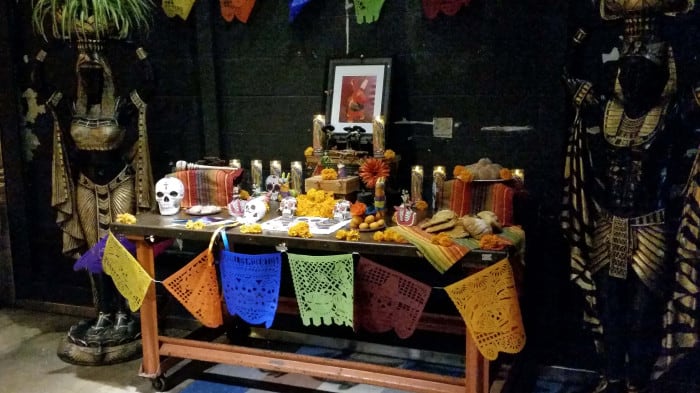 The food started from the moment you stepped into the door…or away from the photo booth, in our case.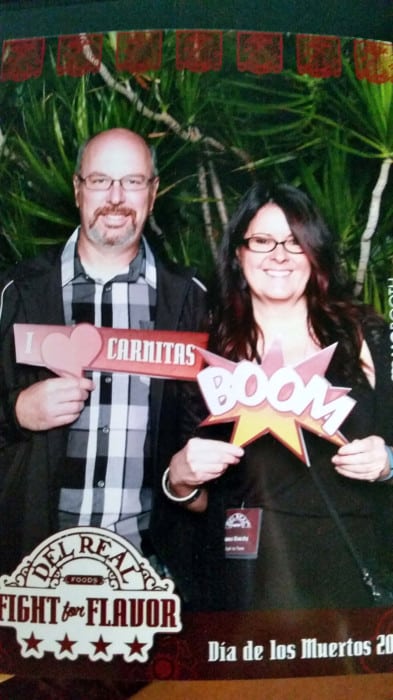 An open bar complimented the tamales, chips and salsa perfectly. Then there was the dessert bar, with everything from candied apples to cupcakes to chocolate-covered strawberries. Life's short, eat dessert first, right? That's what the Husband did, though he did try a tamale first. Oozing, warm cheese and green chilis….if you've had a good tamale, no further words are necessary.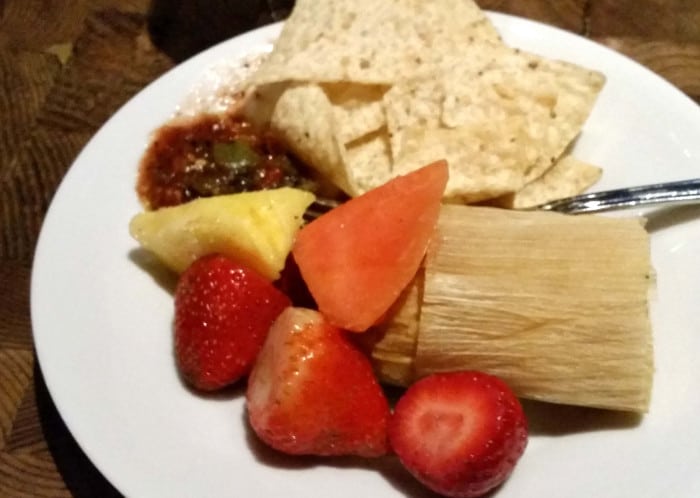 This was my <first> plate. Yum.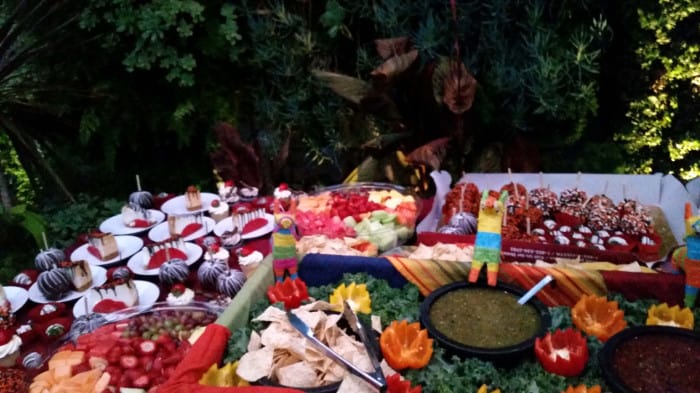 Look at those desserts! (And salsas!)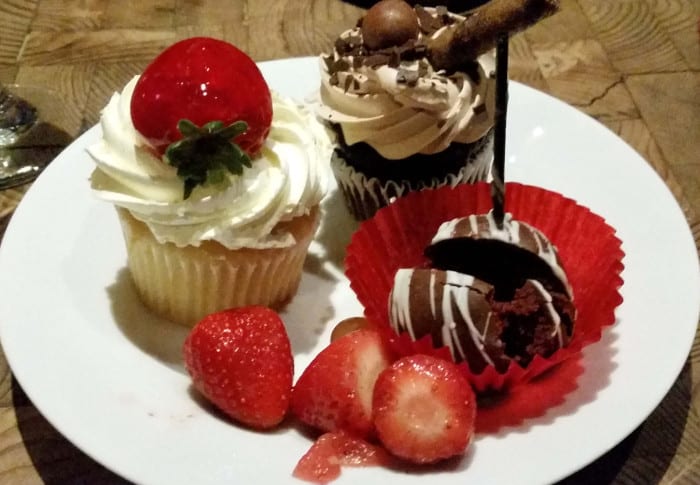 We were fortunate to meet some of my cool blogger friends and sat down for a good view of the stage, where Lucho Libre spoke before each chef was introduced and talked about their food style. I love getting tips from chefs like this!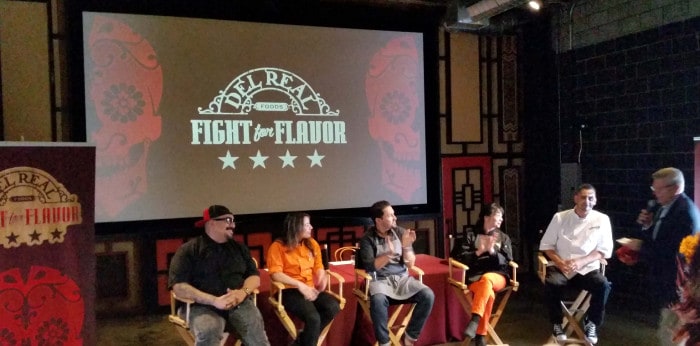 For more photos from the evening, visit Del Real Food's Facebook page. And set up a night to visit an event at the SmogShoppe. The building is an actual renovated smog shop from the 1980s and the way that the new owners have changed it around is nothing short of spectacular. They bring the outdoors inside and use the space to its advantage, down to the unique bathrooms and entryways, shown below. (And the way the greenery grows on the wall outside? I want to try it!)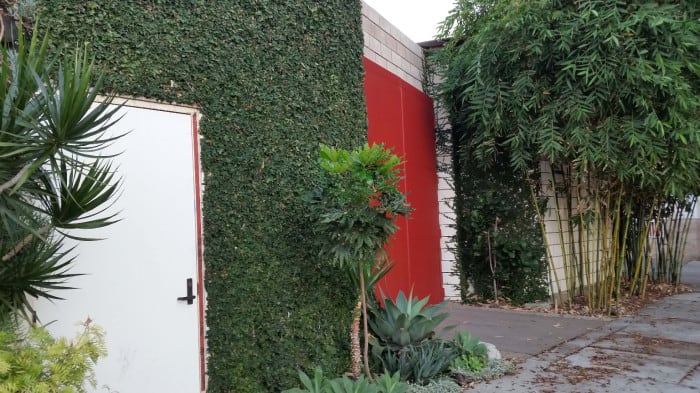 That red door is an actual old garage door, and it stands out like a beautiful sore thumb on that side street.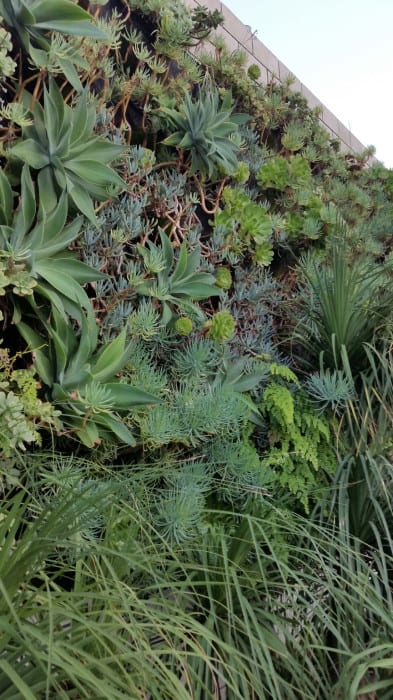 Those succulents are growing in little black landscaping canvas triangles, row after row, filled with dirt. Genius!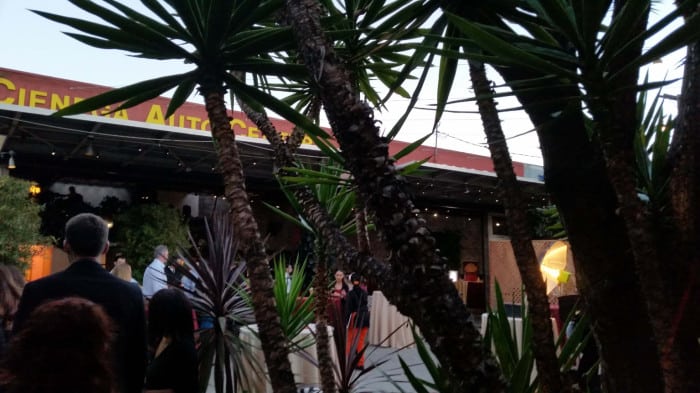 This is taken from inside the door, so you can see the "outside-inside" with trees; in the back is the old smog shop sign and those doors can be closed for colder evenings or more intimate settings. Lots of tables, the restrooms and stage/cooking area was inside.
Thank you, Del Real Foods, for a fun evening!