Last week, I had the pleasure of attending an event in Rancho Cucamonga, at School Tools, where the Inland Empire United Way had partnered with Walmart focused on helping teachers buy school supplies. (Did you know that on average, teachers spend $530 to get started on back to school supplies for their classroom?)
Most Saturday mornings I wake up and have some chores to do, deadlines to meet and errands to run. I am not always happy about having to get dressed early each day.  This Saturday though, I was excited to get out of the house and head over to this event. The opportunity to witness a bunch of teachers from Ontario and Pomona Unified School Districts — areas where frequently classrooms have a lot of needs that go above and beyond pencils and paper — be given something that helps them start their year off right? Count me in! (As I told the PR contact at the event, I only wish I could do this kind of thing more often! And thank you, Adriana, for the gift bag!)
Teachers are heroes. At my job, the only people I'm responsible to are our clients and my social media and blog team. Teachers are responsible for 30+ kids. They have to educate, guide, advise and sometimes even help with parental-ish tasks. It makes my job look easy.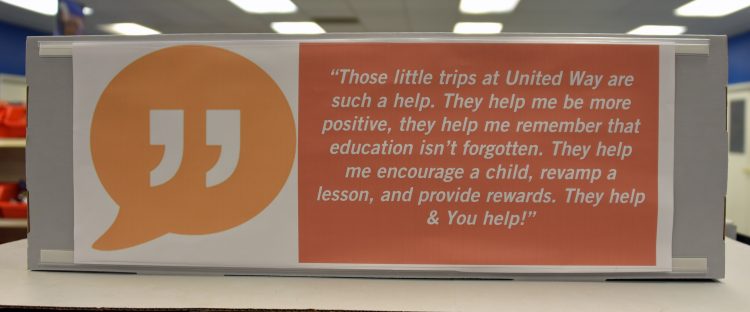 I always knew teachers work nights and weekends and spend money to fill in the gaps, but I had no idea how much. $530 just to start the year? That's so wrong, and we really ought to be able to do better.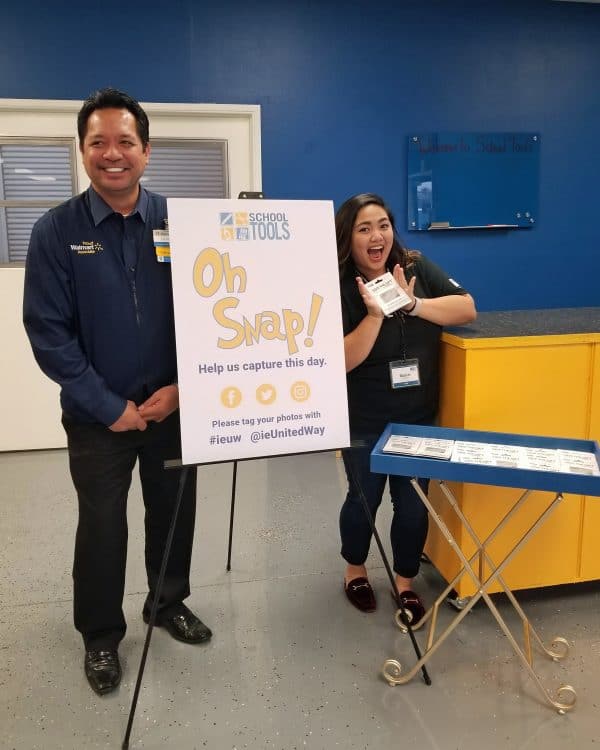 Thanks to the Inland Empire United Way and Walmart though, these teachers got an added boost. In addition to being able to 'shop' the School Tools shelves for classroom basics for free, they received a surprise $530 gift card that gives them the freedom to meet needs and also have a little fun. I have to say I was really humbled by this event.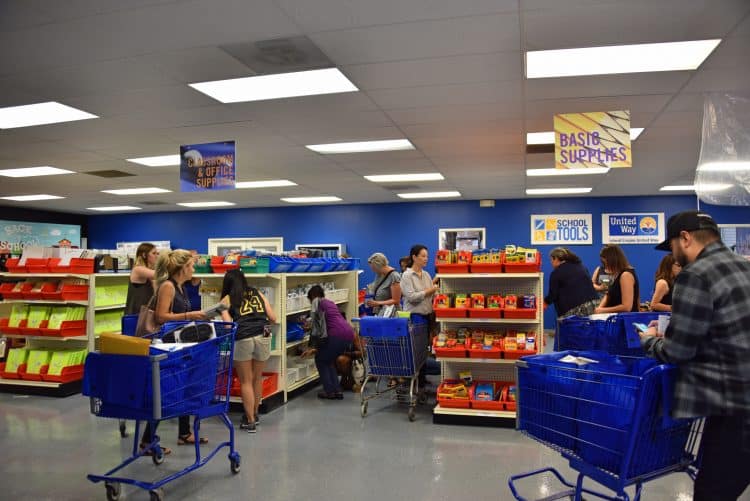 The teachers had no idea about the gift cards, as they lined up, smiles on their faces, so while they shopped and chatted, I walked around taking photos and listening. The stories I heard! One couple was fairly young, and both spouses were teachers. One was fourth grade, the other fifth, and all I could think of immediately was: tough gigs, that's a busy age and then that's pushing $1100 worth of supplies, at a time of year where they hadn't yet even started getting paid!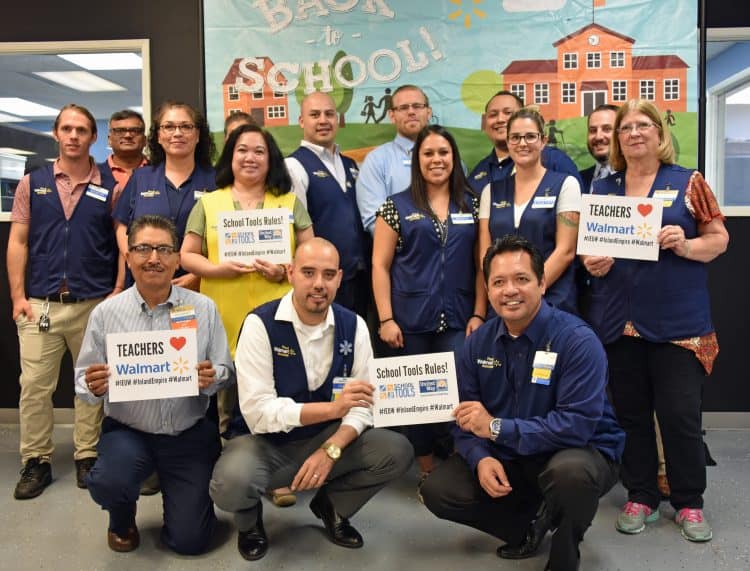 After they'd had some time to shop, the GM of the Glendora Walmart and his team stepped up to the front to announce the surprise. The laughter, the applause, and of course, some tears. The appreciation on the teachers' faces had me wiping my eyes, and it gave me an entirely new outlook on teachers and this predicament of school budgets not covering their needs. Then I saw the aisle of socks, toothbrushes, toothpaste and other basic hygiene items. Teachers' hearts — you guys, they just don't get enough credit! As a parent of four, I've done my fair share of complaining at the monstrous lists that some districts send home, but my kids have never wanted for those basics. I have always felt schools need to supply the tissues and hand sanitizer, but it never really hit home until that day that if I don't send in those items, teachers are. (Are you with me on how unfair that is?)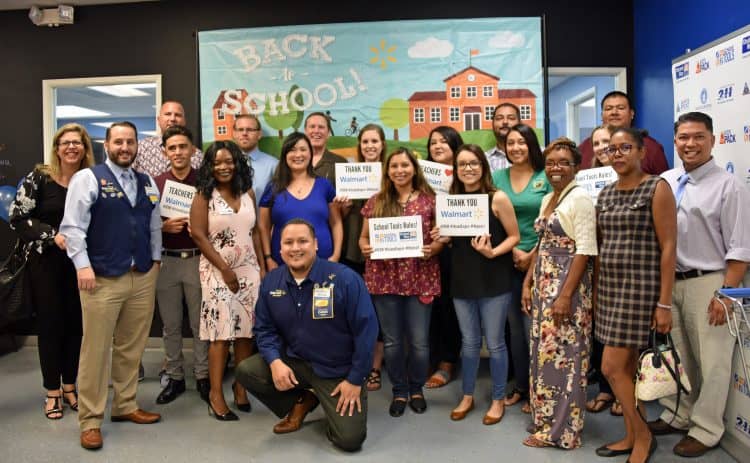 Inland Empire United Way and Glendora Walmart, you guys are amazing. Those 24 teachers got to start the school year with more money in their bank accounts and more cool stuff in their classroom.  This teacher's happy smile made my day!