Have you tried this book yet? If you're a cookbook collector like me, you'll want to take a look!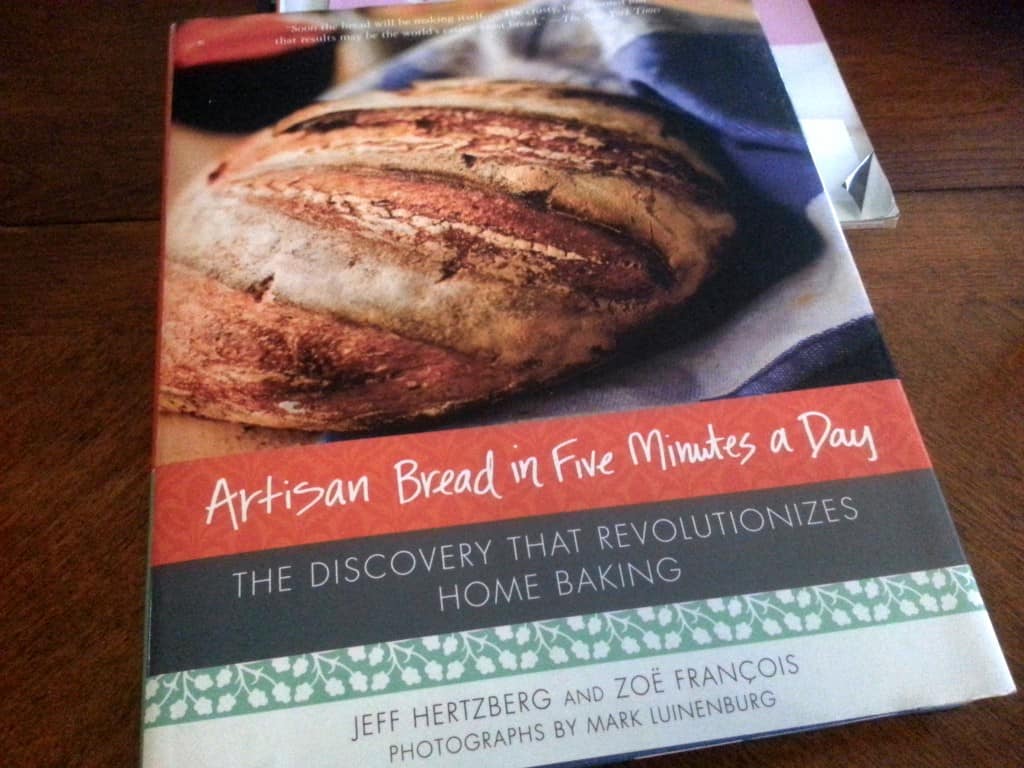 It's a long-time fave of mine, and I've had it since it first came out in 2007. My hardcover is stained and a bit worse-for-wear, but it doesn't take but one use before you realize why. This isn't a book review, it's just a slice of my life for the day, as we ran to Sprouts this morning for produce and we saw a loaf of their homemade focaccia; it almost made its way into the cart before I said WAIT, I can make that from scratch!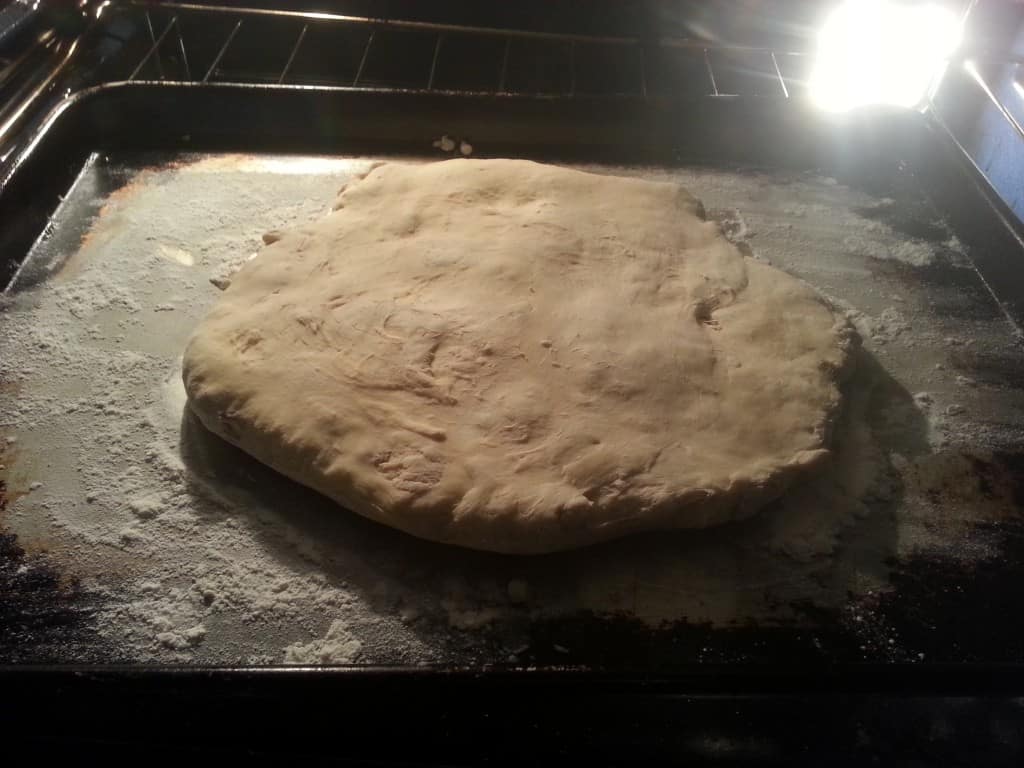 Out came the book. Luckily, I already had a batch of dough in the refrigerator. (That's the beauty of this bread-making approach. Basic dough that stays in your refrigerator, after being made in just a few minutes without kneading, for use whenever you need it. It has saved so many meals, where we have a meat and a veggie ready to go but can't think of a side.) I caramelized some onions, sliced a hothouse tomato paper thin with my Henckels knife and after 20 minutes in the oven, we have focaccia.
Homemade focaccia is one of those things that you can customize to your likings, even doing one half one way, and one half another. Bonus is that it's a pretty addition to your meal, not just a tasty one.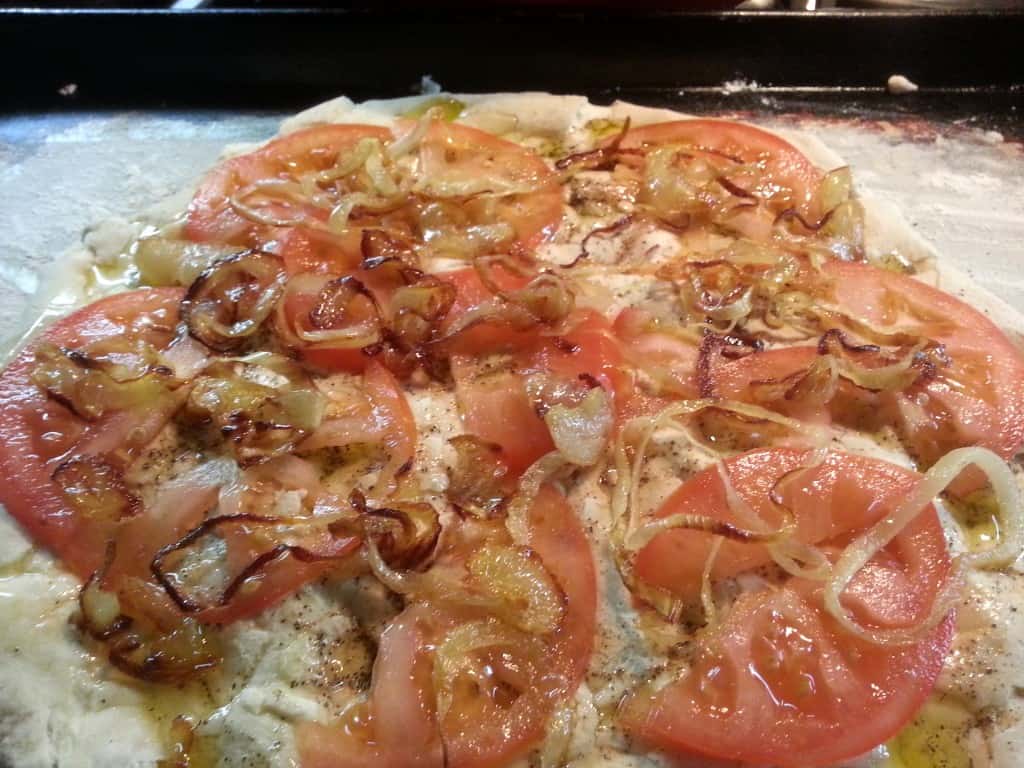 Can you smell it?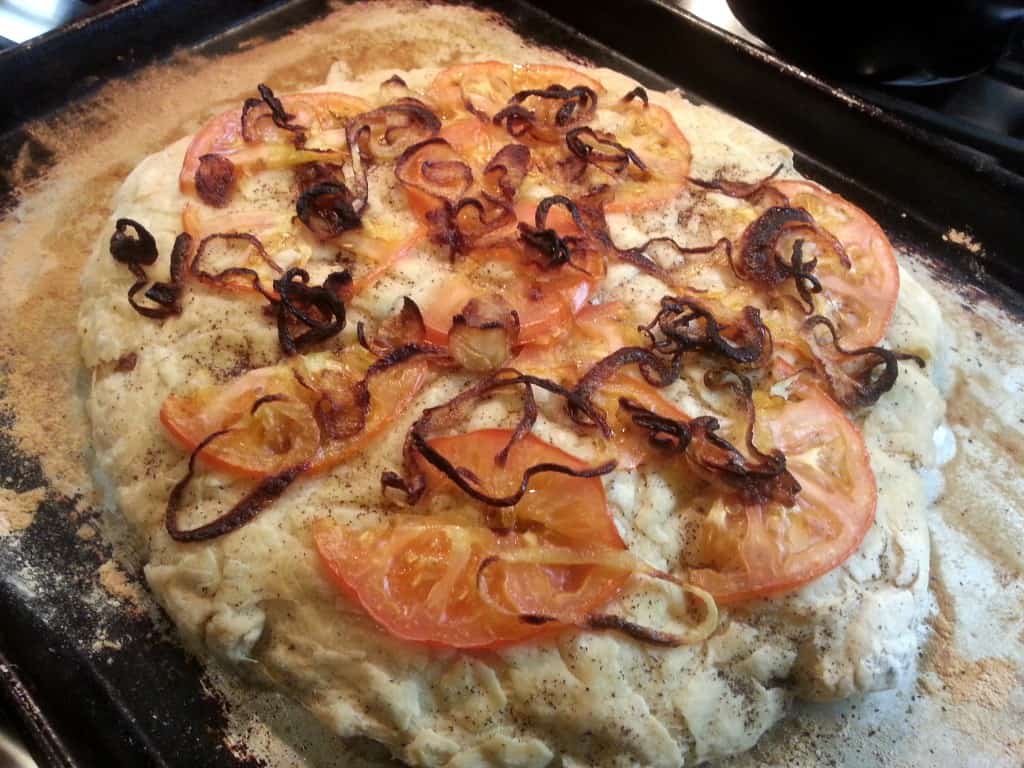 You can buy the book on Amazon by clicking the photo below. (Disclaimer: This is an affiliate link as I am an authorized affiliate seller for Amazon products.)
Now I'm off to make a delicious corn-chip encrusted tilapia. It's going to go along with this perfectly. The bread has a wonderful texture and is a bit chewy, and the tilapia will have a bit of a crunch on the outside while being moist and flavorful throughout. My only problem now is deciding what kind of wine to serve with it!

Cheers!