First, happy birthday to Little Dude — the big 13!! We love you!
Last night, we had a family party. Little Dude was surrounded by cousins and second-cousins and other family, just like he wanted. He may have been more happy with the party and gathering of everyone together than he was with the presents, of which they were many.
Dinner was a buffet of party foods, but his request, instead of a cake, was cupcakes, in the true fashion of a son of a baker. He asked me for only one food, his favorite, my chocolate and sea salted caramel cupcake recipe, so with the help of his aunt, we popped out two dozen of cupcakes that turned out gorgeous…of course.
The recipe wasn't my own — I like Martha Stewart's recipe for the cupcake batter inspiration and the filling, but the buttercream frosting, which includes 3/4 cup of the caramel, is my own creation. Pics below of the process.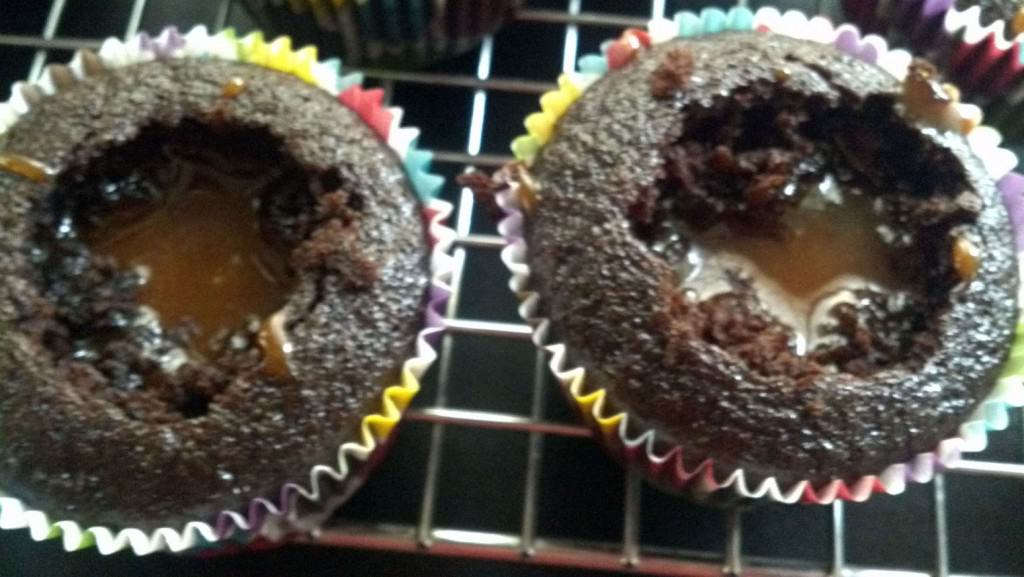 The filling sinks so word of advice — don't core a lot out, or double the caramel!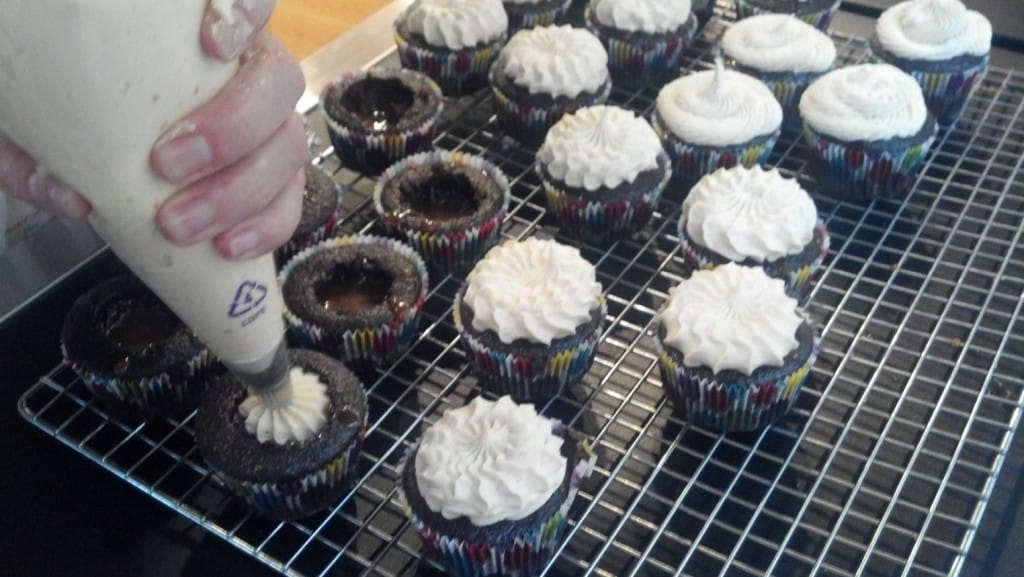 Tried a different way to frost these. It worked great and was fast!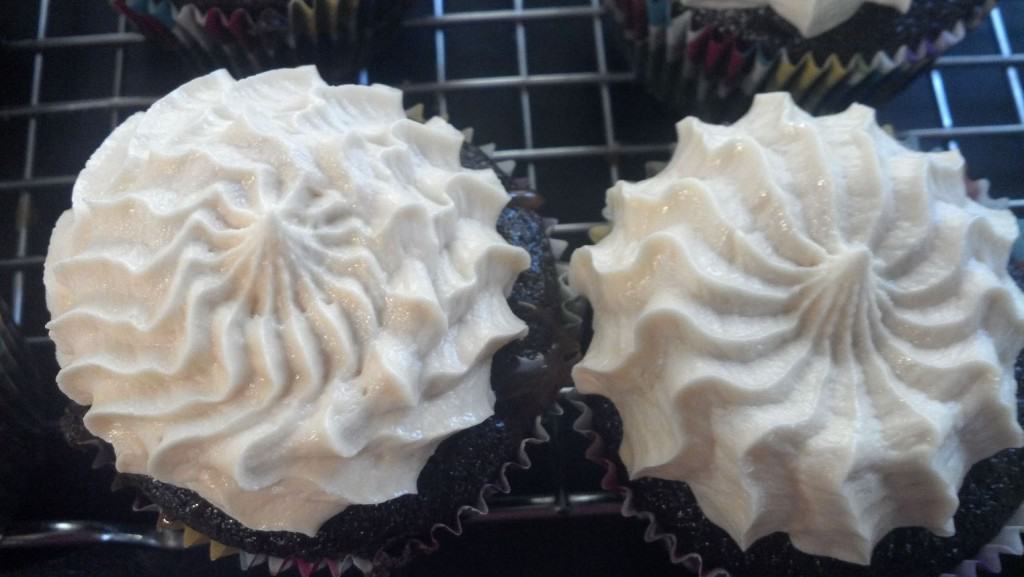 Love how the buttercream shines!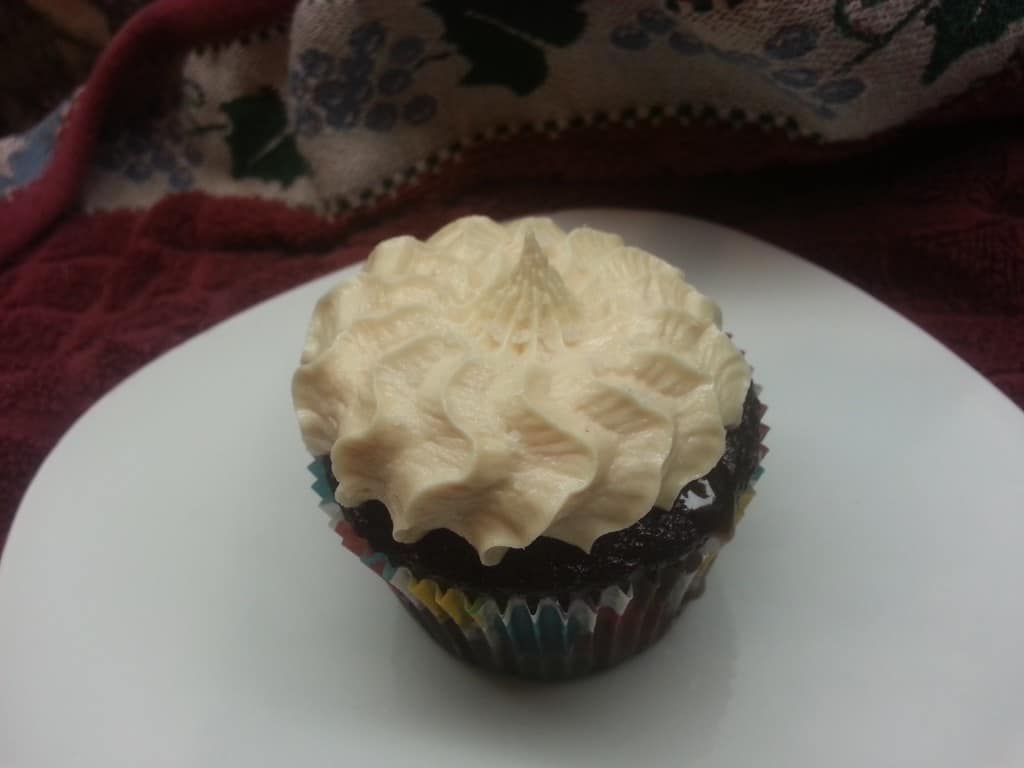 Two dozen cupcakes? Down to just a few in a matter of minutes.
Definitely a success!