Being the daughter of a veteran of the Korean war, and having enlisted myself years back, our family takes military-related holidays seriously. In honoring Memorial Day and Veterans Day, we make sure they aren't just days to barbecue, but to remember the reason we celebrate. We gather together as a family, flag hanging properly outside, barbecuing and playing outdoor games. Unlike July 4th, it ends earlier in the evening and it doesn't get crazy with a ton of people out in our cul-de-sac trying to play cornhole in the dark. Instead, we take advantage of the day off in a respectful way and enjoy an extra day off of work together with our family and friends.
Having a small backyard, we have to really maximize the use of our space so guests flow indoors and outdoors freely. Games are set up in the grass out front, or in the small street in front of the house. Drink stations are scattered in the garage, in the main kitchen area, and on the back patio under the shade. It took me a few years to get an adequate collection of serving ware and decorations, but that doesn't mean I don't buy new things every year to make our gathering festive. This year, I started looking at products from Wayfair to decorate the home and make our entertaining easier. (Wayfair has compensated me for sharing my holiday plans with you, but the story I'm sharing here is my own!)

Last year, we started the Memorial Day weekend with a visit to Arlington National Cemetary, where my parents are buried. It's a very somber place to visit on any day, but particularly this weekend. Graves are covered with patriotic items and red, white and blue-themed flower arrangements. Flags are everywhere. You can't help but feel you need to whisper out of respect from the minute you pull onto the property. The vast number of graves alone is staggering, but honoring the fallen on Memorial Day is required; everything else you do is just bonus.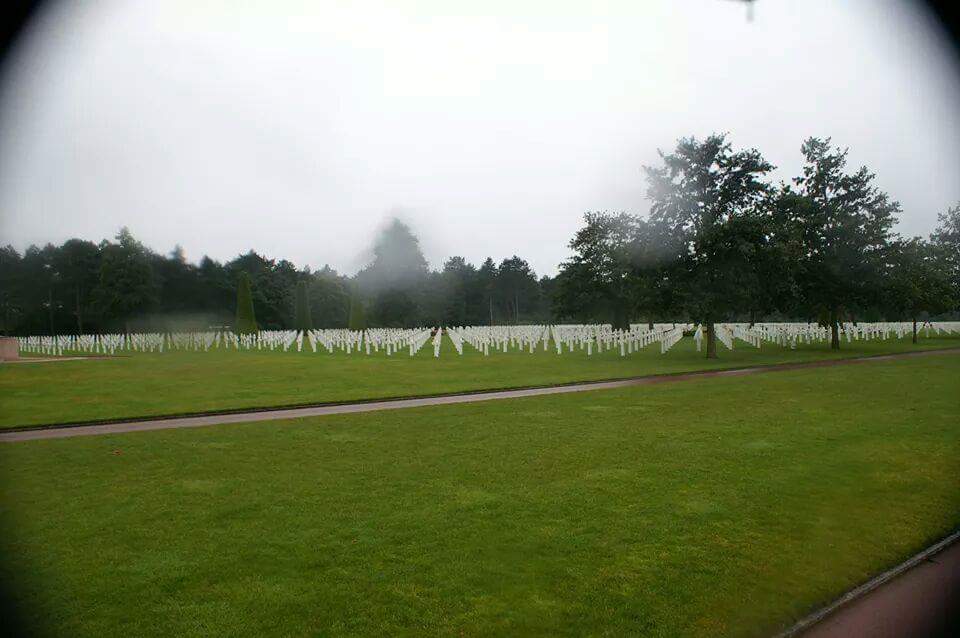 This year, we're continuing our regular traditions by hosting a barbecue in the afternoon. So far, the menu consists of smoked and barbecued pork ribs, a barbecue-flavored macaroni salad and cookie dough ice cream sandwiches. Not sure what others are going to contribute yet, but we usually check-in with each others' plans via a Pinterest board created solely for the gathering. In fact, each time I entertain guests for a potluck party, I create a board that holds all of our crafts, games and food ideas so everyone knows what to bring, what not to bring, and how to dress. (No one wants to show up for a rousing game of Bocce Ball wearing a party dress!)
To add to my current collection of party gear, I headed over to Wayfair.com. Their site has a fantastic search option, but they also have a nice site map that leads you straight to the Seasonal and Holiday section, where you can then drill down to specific holidays. Check out this long list of Memorial Day items to help with however you are honoring Memorial Day!
This burlap banner is one of my favorites — I could re-use it on July 4th, too. This would be ideal around my backyard beverage station.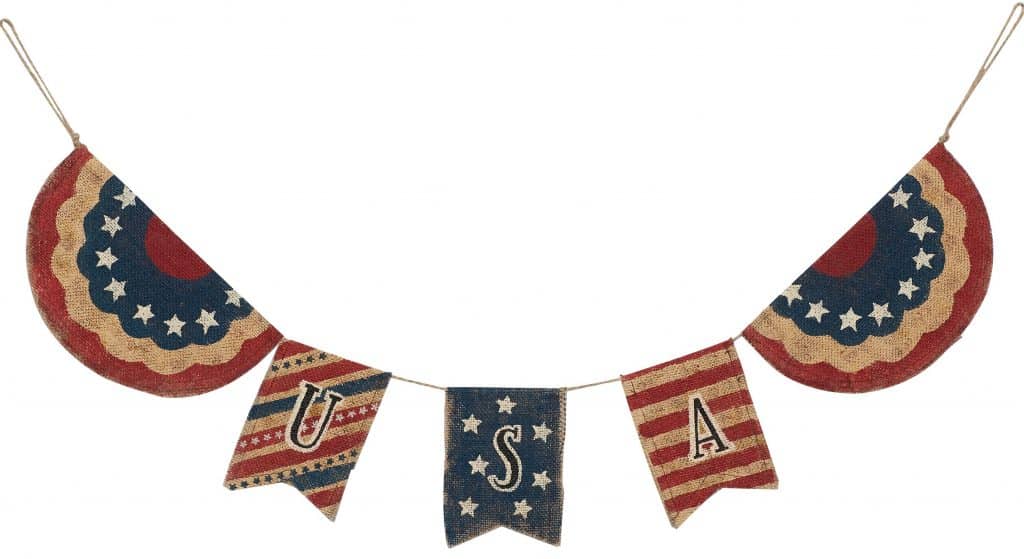 Some of my dangerous cupcakes or the cookie dough ice cream sandwiches we're making would look great on this 2-tiered stand.  Like all the other items I'm looking at, there are multiple uses and if you order at least $49 worth of product, shipping is free.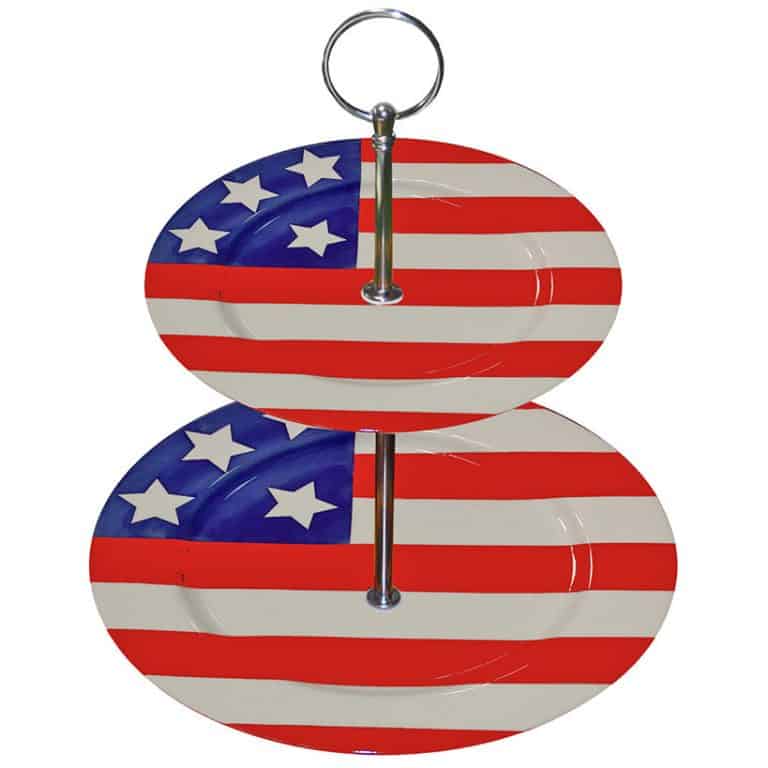 And these sparkle stars! I love draping lights around one of the food tables or even from one side of the e-z up we put in the front yard.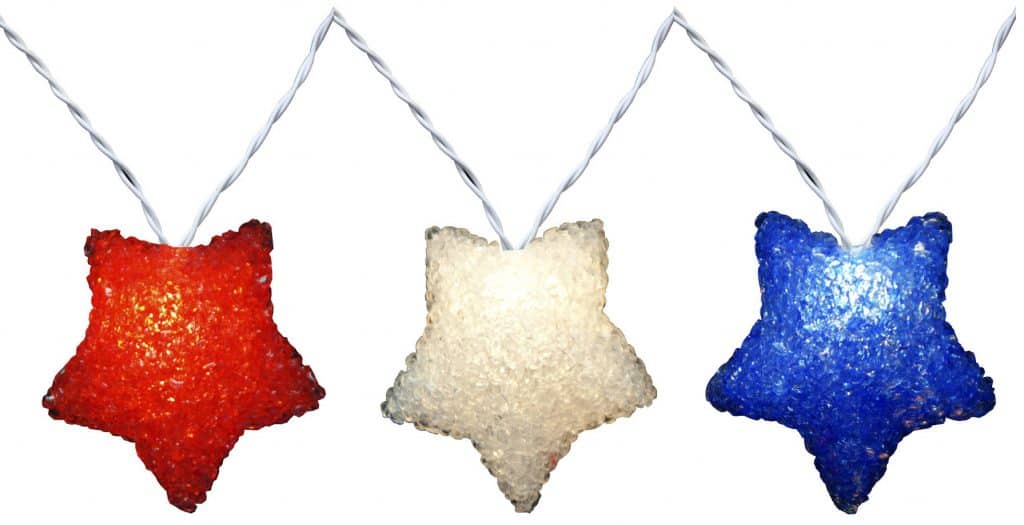 A barbecue here wouldn't be a gathering if we didn't have some sort of fancy drinks available. This year's sangria recipe (or the fruit juice option) would look really good in these patriotic Star Spangled Drinking Jars.  My party serving jars for the sangria (or whatever else I serve) look like big mason jars, so these would match and help me create a theme for the drink stations. And these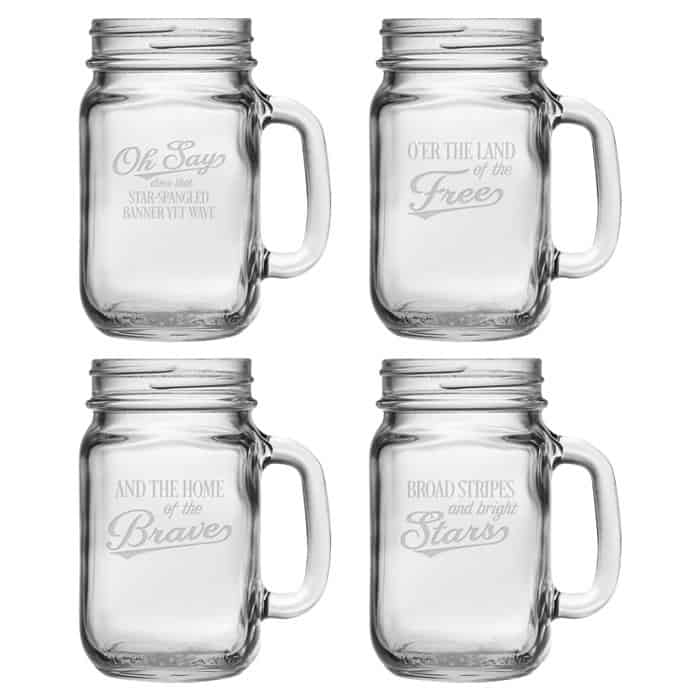 It's so easy to find things you want when looking around on the Wayfair website. I had to click away or I'd be ordering stuff for all my parties over the next year! One thing I have to get are these milk bottle glasses. They don't necessarily match my Memorial Day theme, but aren't they adorable? I'm sure I could find a way to mix them in, right?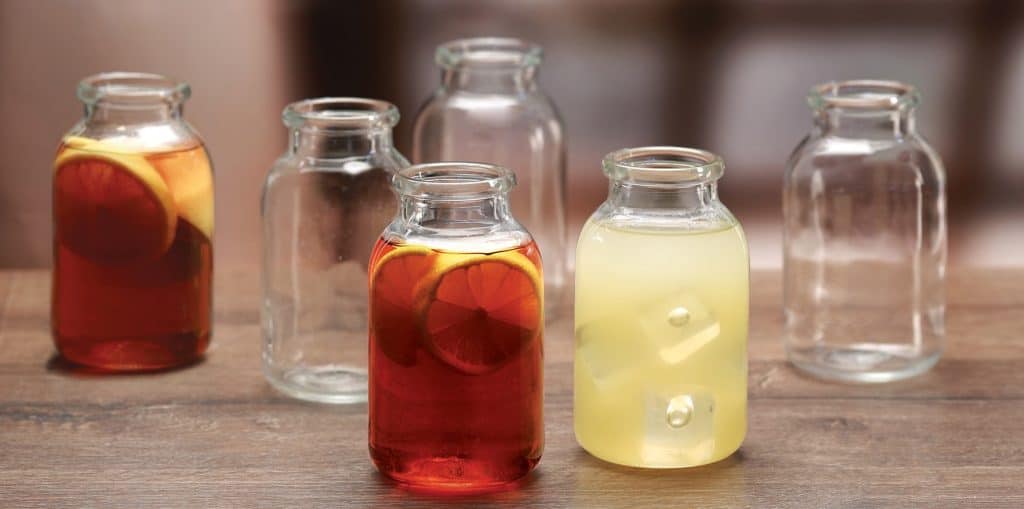 One super-cool thing about the Wayfair.com site is their idea board option. Similar to a pinning board, but just for Wayfair products, you can put together a vision board of sorts. I created one entitled Memorial Day 2017 as a wish list of things I wanted to consider purchasing. Located on the top right nav bar of the website, you can create one easily. Simply enter your email address, create a password, then click 'Idea Boards.' Think of whatever you want to entitle it, and you're on your way! Whenever you look at a product you like, you can click "Add to Idea Board." Pretty neat, right? (Even cooler, if you forget to add something you were looking at, you can return to your Recently Viewed page and click through everything there!)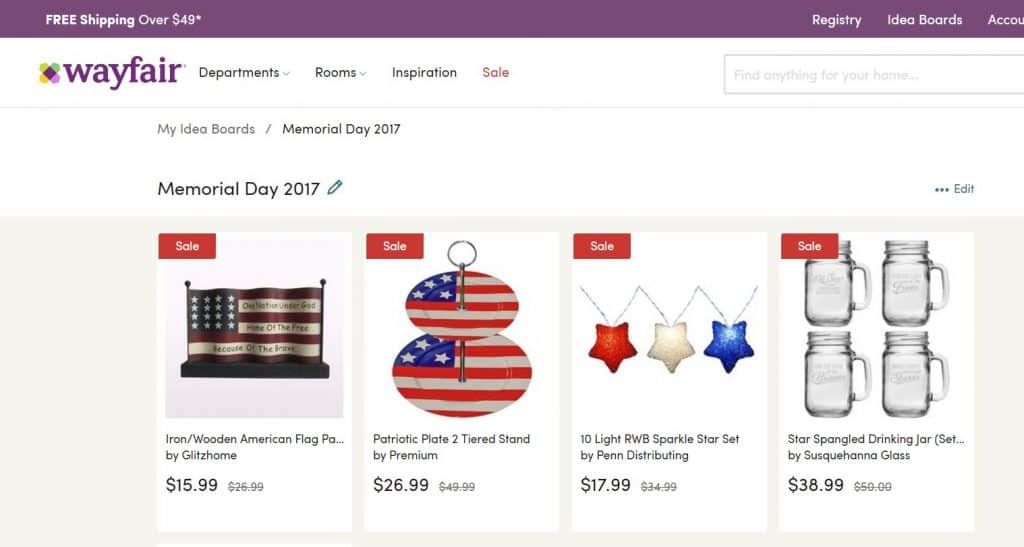 Honoring Memorial Day is going to be different for all of us, but whatever you do, make it a good day. Do it in honor of those who made the ultimate sacrifice in order for us to have the freedom to celebrate the day. Host a party, entertain your family and friends, visit a cemetery or enjoy