You don't need to be a parent to know the importance of helping children facing health issues, and the March of Dimes has been doing just that since its inception in 1938. The organization has made a huge impact on the lives of many children and now you have your own chance to help the March of Dimes on a local level on November 6 at the IE Signature Chefs Auction in Chino Hills!
About the Inland Empire Signature Chefs Auction
Award-winning celebrity Chef Jack Lee is joining forces with more than ten local master chefs to raise critical funds to benefit the March of Dimes' mission to lead the fight for the health of all moms and babies. The 2019 March of Dimes Inland Empire Signature Chefs Auction, presented by Ontario International Airport, will take place on Wednesday, November 6th from 6:00 p.m. – 9:00 p.m. at the Vellano Country Club in Chino Hills. The philanthropic evening pays tribute to the area's culinary talent with an evening featuring signature dishes, silent auction, a spirited live auction and our very special Fund the Mission.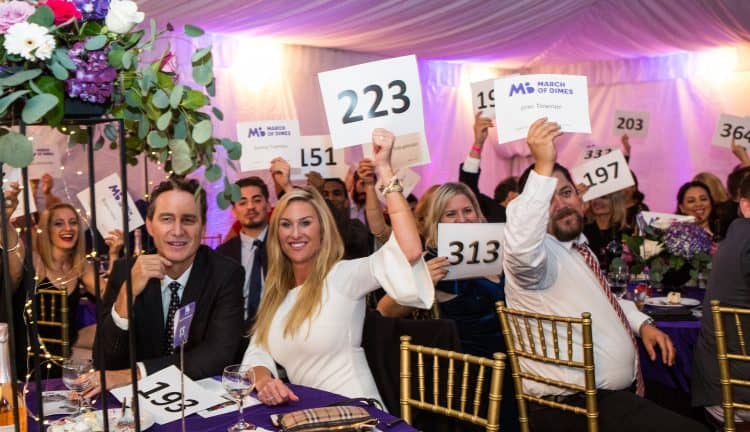 To help and/or purchase tickets to the IE Signature Chefs Auction, visit their website. You can also learn more there about what exactly the March of Dimes does, but in a very brief nutshell, 15 million babies are born prematurely per year, and one million of them don't make it to their first birthday. Those numbers are staggering, and the March of Dimes helps fund research, promote advocacy and help provide education to help moms get to full-term in their pregnancies and to have healthy babies.
As the mom of four children, one who almost came at 30 weeks, and another one who did arrive six weeks early, I can say firsthand how terrifying it is to face possible problems with your unborn child. My children were fortunate and face no issues but not everyone is so lucky, and I'm so glad to be able to help the March of Dimes and this event by sharing this info with you. Please consider making a donation or purchasing tickets to the event.
Come see chefs like Jack Lee, from Food Network and Cutthroat Kitchen, who will be making their renowned food for guests. It promises to be an amazing evening!