Halloween is just a few weeks away and I'm in a bit of a scramble, so my new Halloween cupcake recipe is coming out late, but better late than never, right?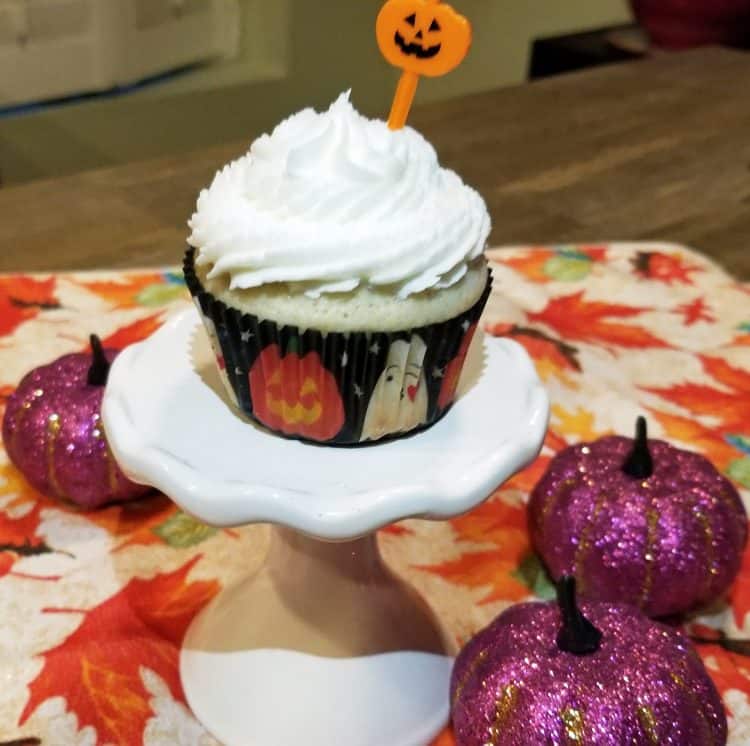 The last couple of weeks have been incredibly busy and I'm behind. Relaunching my business, traveling and the beginning of birthday season has left little 'spare' time. This means my house isn't decorated for Halloween yet, I've not chosen what our costumes will be yet and I don't even have any fall decor up yet. Who am I? I've normally got this all started by mid-September!
Last week, Melissa's Produce sent me a gorgeous box of produce for use in our monthly blogger challenge, where three friends and I create recipes in conjunction with whatever produce we receive. Since it's the Halloween season, we received "freaky fruit," so I'm so excited to share my freaky fruit challenge recipe!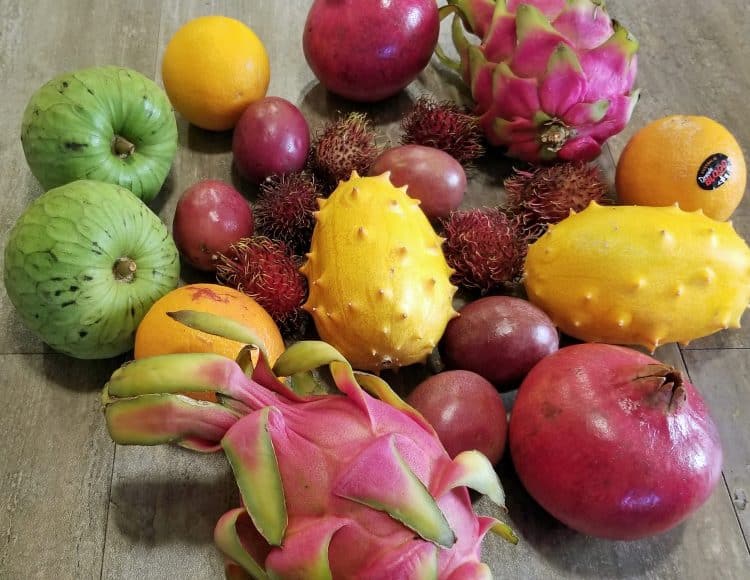 First, what exactly is freaky fruit? Kiwano, or horned melon. Pomegranate. Rambutan. Blood oranges. Cherimoya. Passion fruit. Isn't this a beautiful array? Even if you're unsure about any of these fruits or you haven't tried them, their colorful appearance alone is appealing.
I wanted to utilize the tart yet sweet flavor of the blood oranges in the batter yet not overpower the filling, which I decided to again use passion fruit because its tang deserves your full attention in any dessert.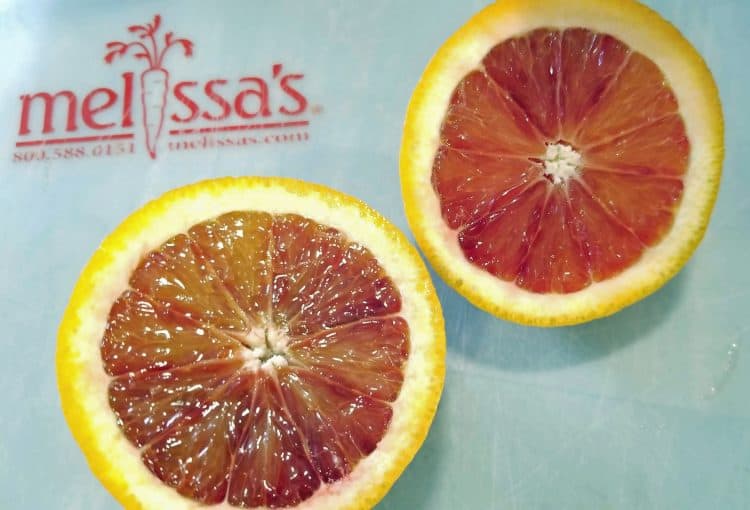 I think this Halloween cupcake recipe fits the bill of a unique treat using unusual fruits!
While the cupcakes are cooling, begin work on your passion fruit filling. It's kind of a curd, but doesn't get to a hard set. This makes it perfect to stay moist in the cupcakes.
Blood Orange Cupcake with Passion Fruit Filling
You can use any white cupcake recipe for this. I have a very generic recipe that I've tweaked over the years, simply changing it up a bit to use the juice of blood oranges for any liquid outside of the eggs.
Ingredients
2 3/4 cup all-purpose flour
2 tsp baking powder
1/2 tsp baking soda
1/4 tsp salt
3/4 cup butter, room temperature You can use shortening but I like the buttery option better.
1 1/2 cup sugar
5 egg whites, room temperature
1 1/4 cup blood orange juice
Instructions
Heat oven to 350.

Mix all of the dry ingredients together. Set aside.

Whip butter in stand mixer until light and fluffy.

Slowly add in sugar. Keep mixing until fully combined.

Pour in dry ingredients, alternating with blood orange juice, until everything is fully mixed but do not over mix. Set aside.

In separate bow, beat egg whites until almost stiff.

Fold egg whites into the rest of the batter until combined.

Put liners in 24 cupcake pan cavities. Fill each 2/3 of the way with batter.

Bake cupcakes for 15-18 minutes, depending on your oven. (Check at 15 minutes.)

Cool on wire rack
Passion Fruit Cupcake Filling
Ingredients
6

passion fruits

Makes approximately 1/4 cup juice.

3

egg yolks

1/2

cup

sugar

2

tbsp

lemon juice

1 1/2

tsp

corn starch

1

stick

butter
Instructions
Start by getting the passion fruit juice ready. Cut fruit in half and scoop out juice and seeds into a large strainer over a bowl. Using a spatula or the back of a spoon, press the juice through the seeds. Continue pressing and stirring in the strainer until the seeds are as dry as you can get them and you've obtained all the juice you can get into the bowl. Dump seeds and set juice aside.

Place egg yolks, passion fruit juice, sugar and lemon juice into a small sauce pan and gently heat until the sugar is melted, whisking constantly. Do not heat too high as you don't want to curdle the eggs nor have the sauce 'break.' (This means it will start to separate and look oily and 'broken.')

Once sugar is dissolved, add in stick of butter (in small chunks) and whisk until butter is completely melted. Gently bring to simmer until sauce is thickened, approximately 7-9 minutes.

Pour into a bowl, place a layer of plastic wrap on top and refrigerate until chilled.
From here, it's easy. Core out the cooled cupcakes using your favorite coring tool. Don't do this until you're ready to fill so the cupcakes do not dry out. Don't worry about the grid marks from the rack though, that happens when you flip them onto the rack when they are hot — I take them out of the pan immediately and I'm kind of a baby so I tip them onto the rack, hence the marks that I then hide with all sorts of deliciousness.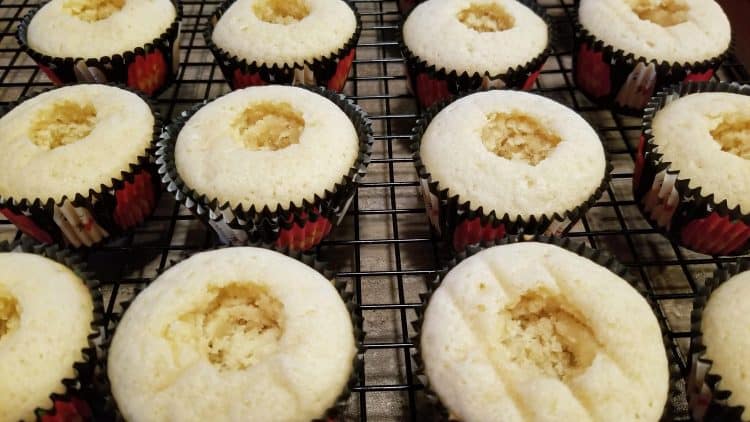 Fill the cavities with the cooled curd, but try not to be messy like the one in the upper left of my photo below. The frosting will adhere to the top of the cupcake better if it's dry.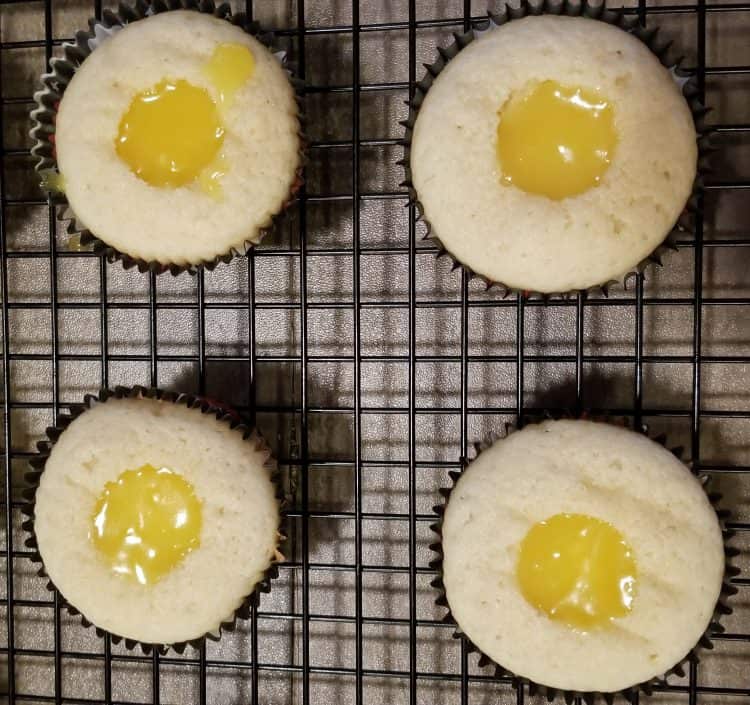 Then cover with your favorite butter cream or frosting recipe. I prefer the traditional Wilton butter cream recipe, which you can find here, but if you have another one you like better, change it up!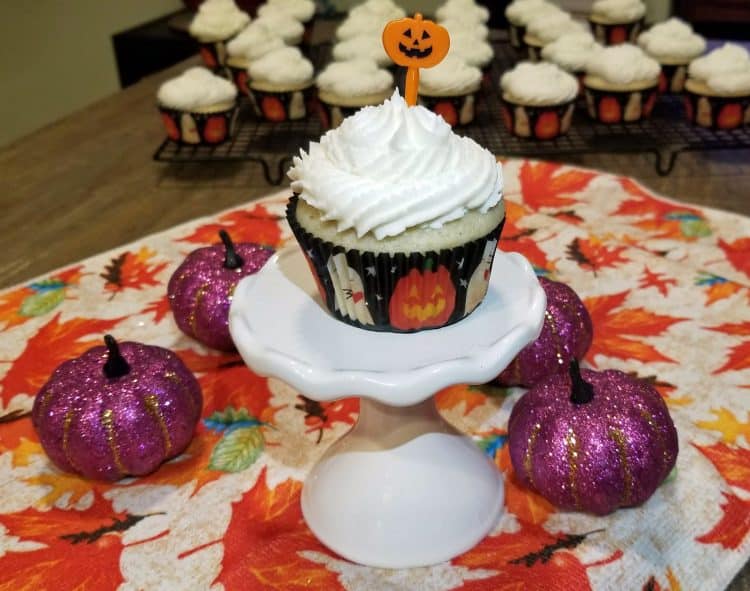 Decorate as you wish, and enjoy! The blood orange adds a light pink color to the batter and the flavor is a mild, tangy "what is that I'm tasting? That's good!" result. (I didn't tell people until they tried it!) The filling oozes out as you bite into it but not in a messy way. I sent them to the husband's work and they were a big hit!

Thank you again to Melissa's Produce for the fruits! I used the pomegranate seeds in a cocktail (recipe to be shared later in another post) and the family enjoyed finding new ways to snack on the rest of the 'freaky fruit.' These challenges inspire me to try new things in ways I'd never have thought of before, and I bet you'll find you like experimenting with them, too! Check out the below links to ways my friends used freaky fruits in their challenges!
Happy Halloween!