This morning, I had my heat on. A robe, heavy socks and I've got to wear a jacket to go to the store at lunch. By Friday though, I'm going to be wearing shorts, flip-flops and hoping I don't have to turn the a/c on. Such is the Southern California lifestyle. (And if you've been here, you understand the need for a spicy watermelon cocktail recipe on hot days!)
Because SoCal has its own persona, its own vibe, we strive to pull that into a lot of our entertaining. We have a lot of parties and dinners outside, in the shade of the orange and palm trees or under the stars. Some of our gatherings have themes, but even without trying, many of them end up looking like a beach barbecue on solid ground instead of sand. When palm fronds sway over your head and the skies are blue, you can't help but think about the beach a little bit. Why not capitalize on that and make it a central theme?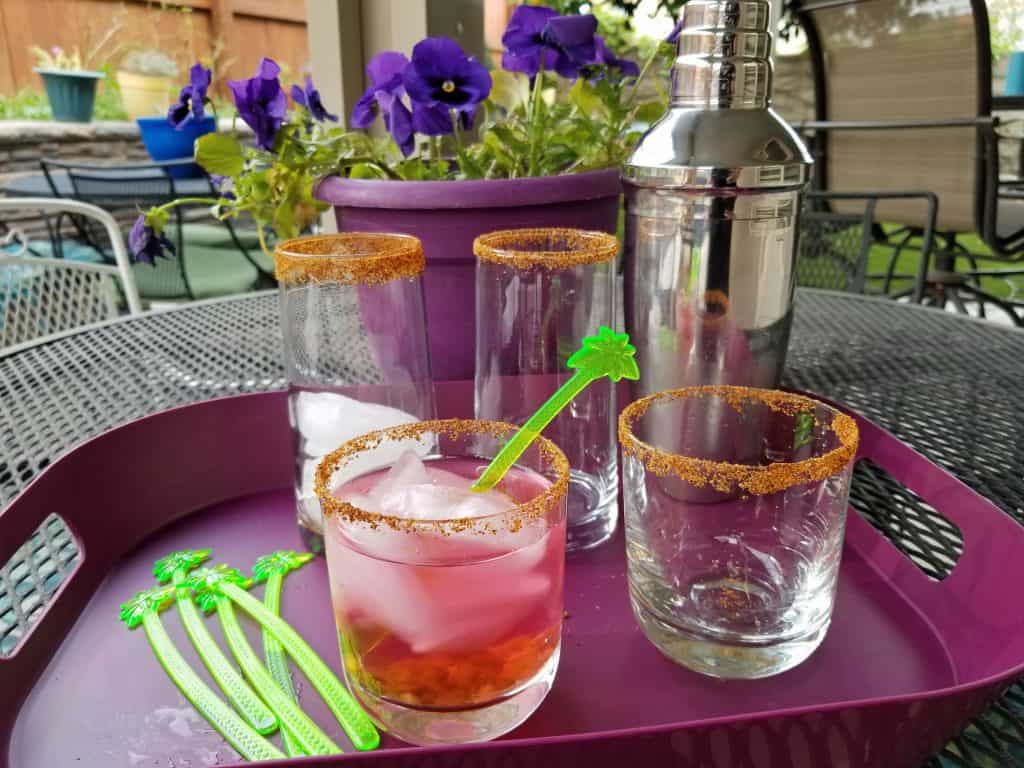 In keeping with that, I came up with a beachy drink recipe I'm sharing with you below. The ingredients are simple, it's easy to make and as long as you like fruity and spicy, you'll love it! It's popular at parties and even if you're just sitting outside reading a book. (There may also have been that time that I was missing the sun so I made one to pretend it wasn't 50 degrees out…yeah, our climate makes us a little skewed as to what's cold, but come talk to me in August when it's 115 and we're rolling right along.)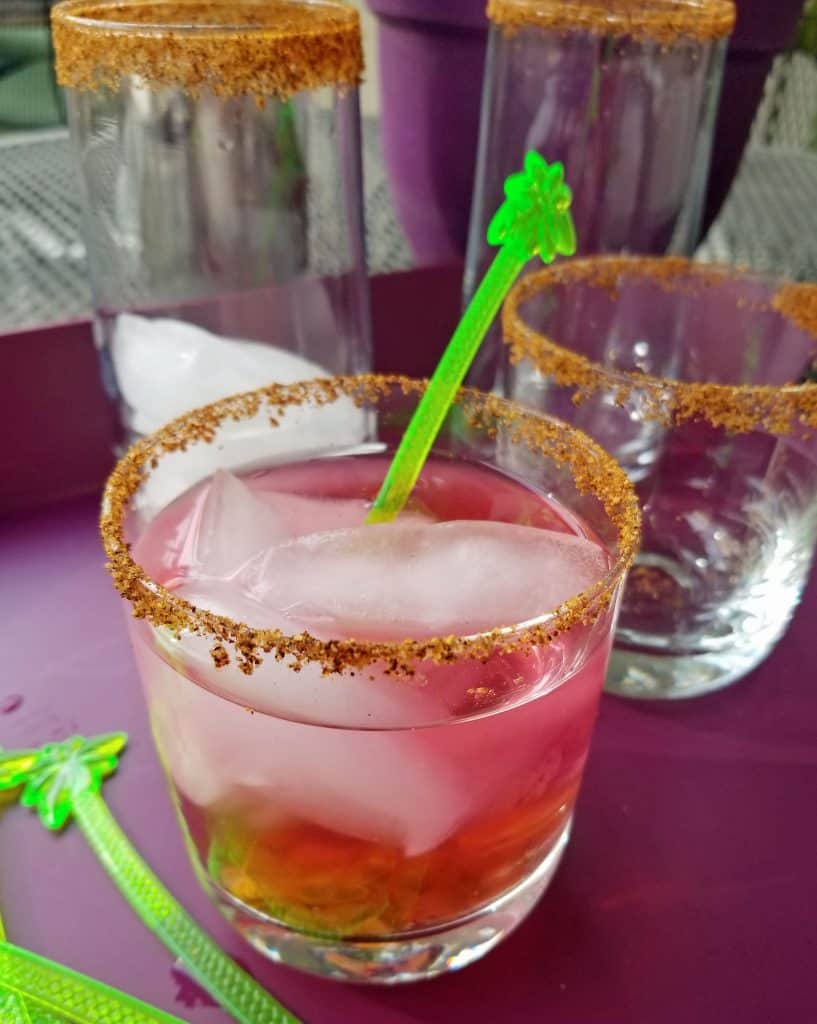 My spicy watermelon cocktail is easy to make — so easy that you need absolutely no mixology skills and minimal equipment. If you've got a cocktail shaker and some glasses, you're good to go.
Now, about that drink shaker and glasses I mentioned above….
I used two different kinds of glasses but there are so many styles available, especially if you shop at Wayfair.com! You can buy ones like those in my picture, the Polaris 16-piece set or the Cabos 16-piece assorted set if you're looking for simple glassware you can re-use for any kind of theme or dinner. Or, if you want to get more beach-focused with your glassware, check out this array of options I found, all available by searching for "beach glassware" on the Wayfair.com site. Which one is your favorite?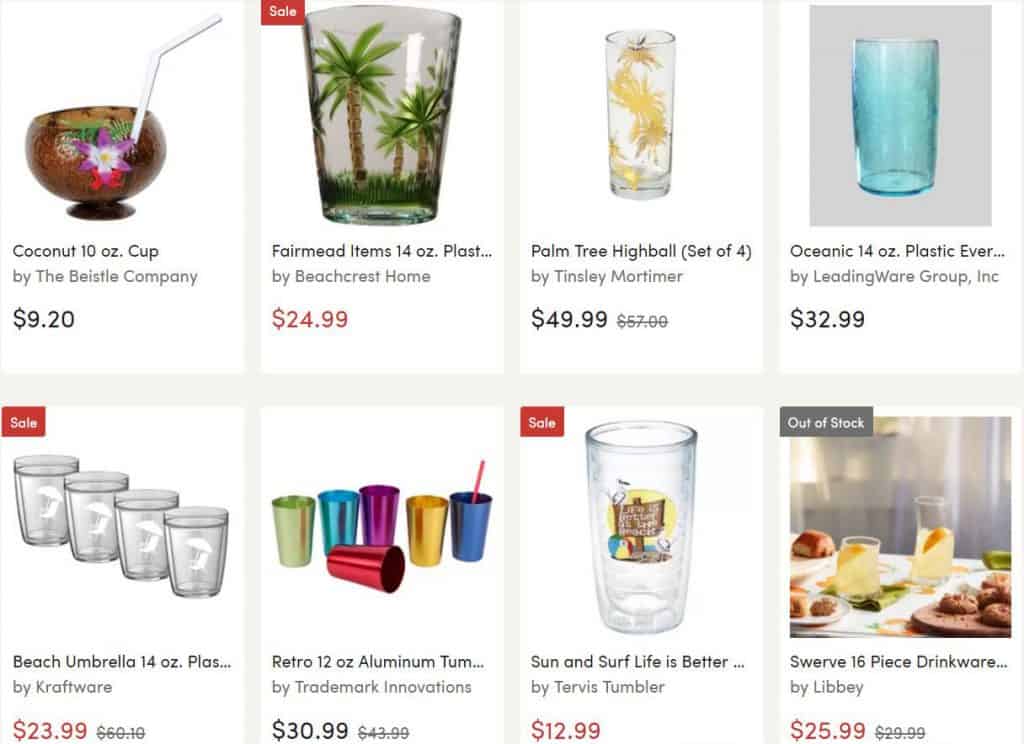 And if you search for drink shakers, you'll find a bigger selection than you ever knew existed. My favorite is this one! The lid can be used to measure and it comes with two other key pieces of bartending gear everyone needs. It's called the Tuscany Classics!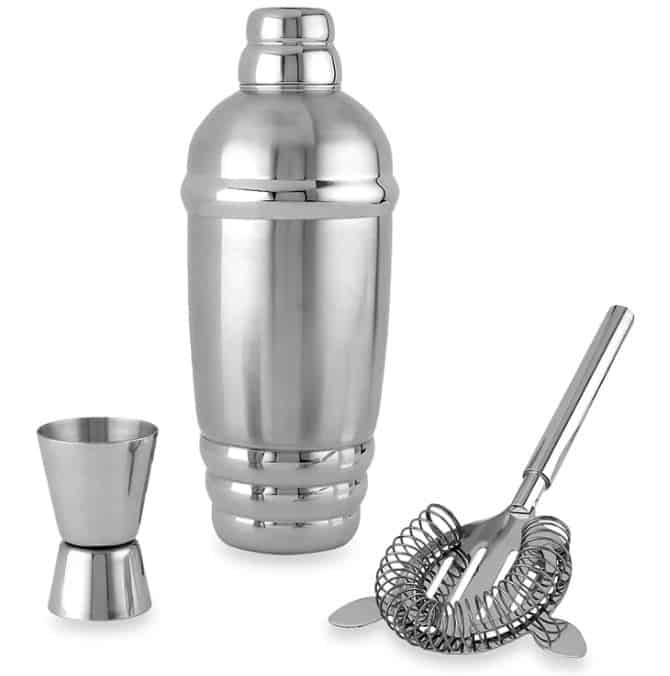 But onwards to the recipe for my spicy watermelon cocktail, which I named the Spicy Watermelon Splash! It reminds you of summer with its light watermelon flavor and the vodka gives it a nice little spicy kick. Depending on how much jalapeno, or the level of heat in those jalapenos, your drink could even be spicier. The finishing touch is the spiciness of the salt rim. I used one with a hint of lime originally made for a Bloody Mary, but it worked perfectly for my beach-inspired drink.
The drink comes together so easily with just a few ingredients. I don't like overly sweet drinks and I hate to undo a good healthy diet or lifestyle with extra ingredients, so the base of my cocktail is a healthy fruit-infusion with few calories and little sugar. The soda admittedly isn't the healthiest of options but the lemon-lime fizziness really does add to the drink. If you don't like soda, you can substitute sparkling lemon-lime water.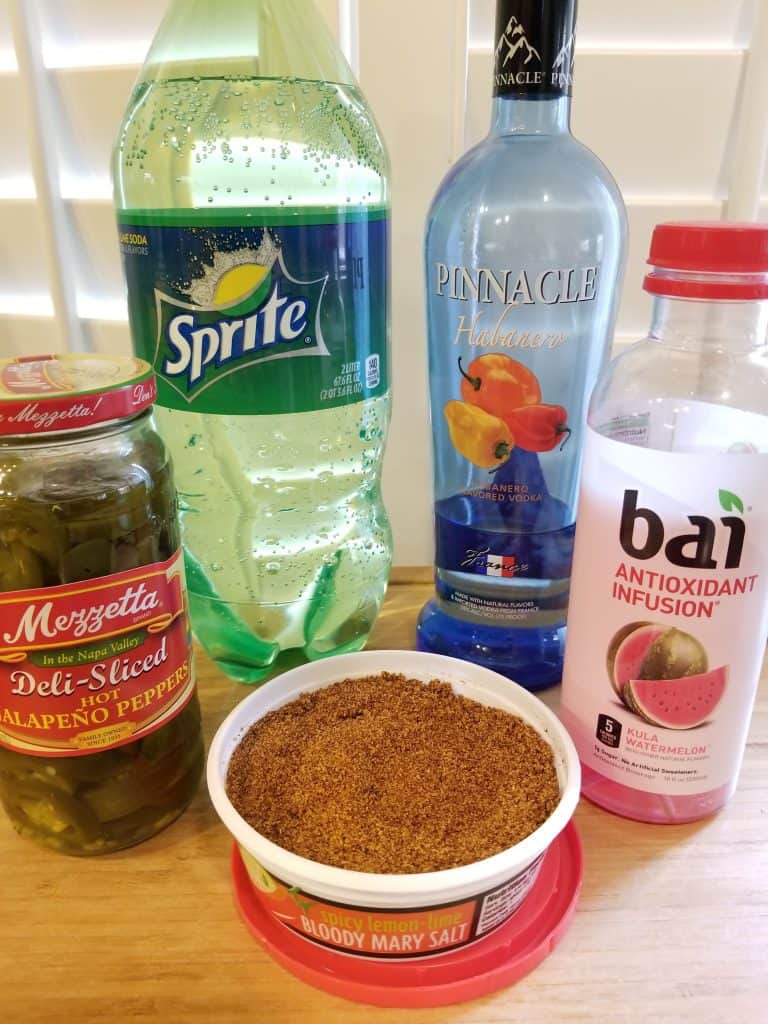 Don't make the mistake of adding the soda to the shaker! If you let the drink sit for more than a few seconds, it can push the shaker lid off. It always decreases the fizz in your drink, and the bubbly is part of the fun!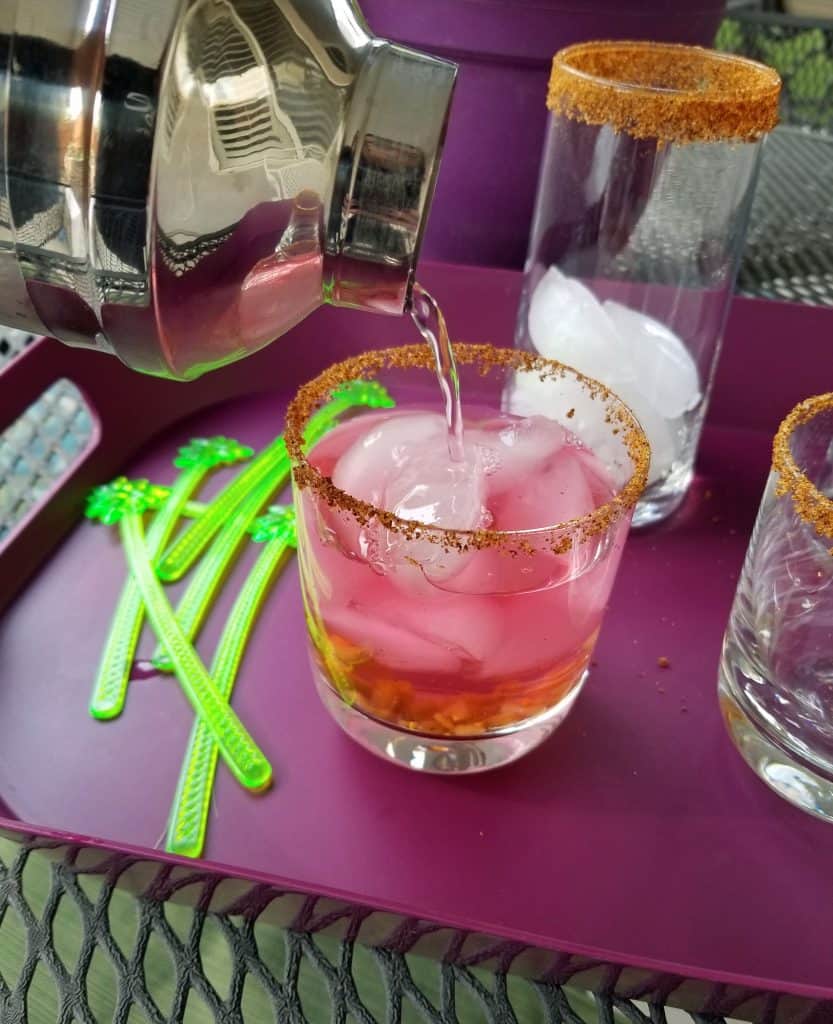 Ready to make your own? Here is my easy spicy watermelon cocktail recipe — only five easily-accessible ingredients and you're off to the beach!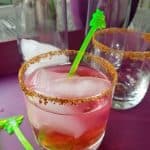 Spicy Watermelon Splash
Ingredients
10

oz

Bai Kula Watermelon Beverage

4

oz

Habanero Vodka

(Or other spicy vodka)

Lemon-Lime Soda

Fresh or pickled/jarred jalapenos

Spicy Rim Salt
Instructions
Moisten the rim of each glass and dip into the lemon-lime spicy salt.

Chop the jalapeno into small pieces. Place 1 tbsp -- or more, if you like it spicy -- in each glass.

Fill the shaker halfway with ice, then pour in the watermelon beverage. Add the vodka. Shake until blended.

Fill each glass 1/2 - 2/3 full of ice. Pour shaker ingredients over ice.

Splash a few tablespoons or lemon-lime soda onto the top of each drink. Gently stir.
Take that tray out to your balcony, your patio, your boat or your fireplace, where a little imagination and a few sips of this drink will have you dreaming of waves and salt water.