Last week, I was lucky enough to choose a complimentary class out of all the classes at Total Wine in Rancho Cucamonga in order for me to write this review. My class was entitled Satisfy Your Sweet Tooth, and it was all about sweet wines. If you're a sweet wine lover, this class is for you!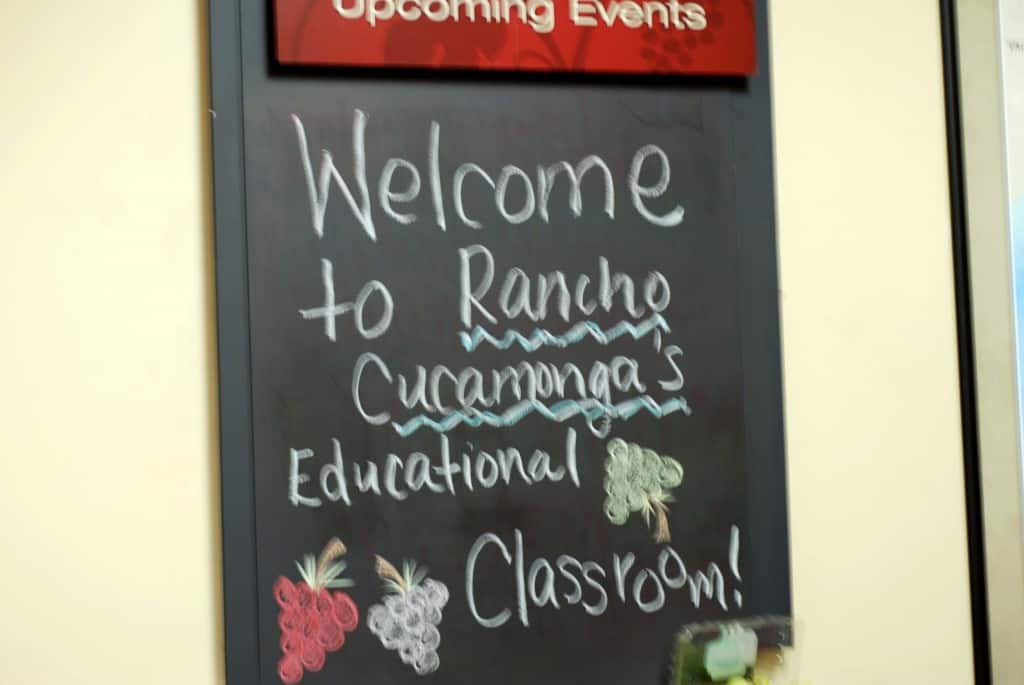 The classroom is set up in the back of the store, and in this particular location, behind the wine tasting corral. (Which I just happen to know fairly well — love this location!) We were set up for about 30 participants but people continued to come in about 30 minutes or so after the class began, yet the instructor handled it with ease, quickly putting together more placesettings and catching them up with the current taste.
But to get back to the beginning….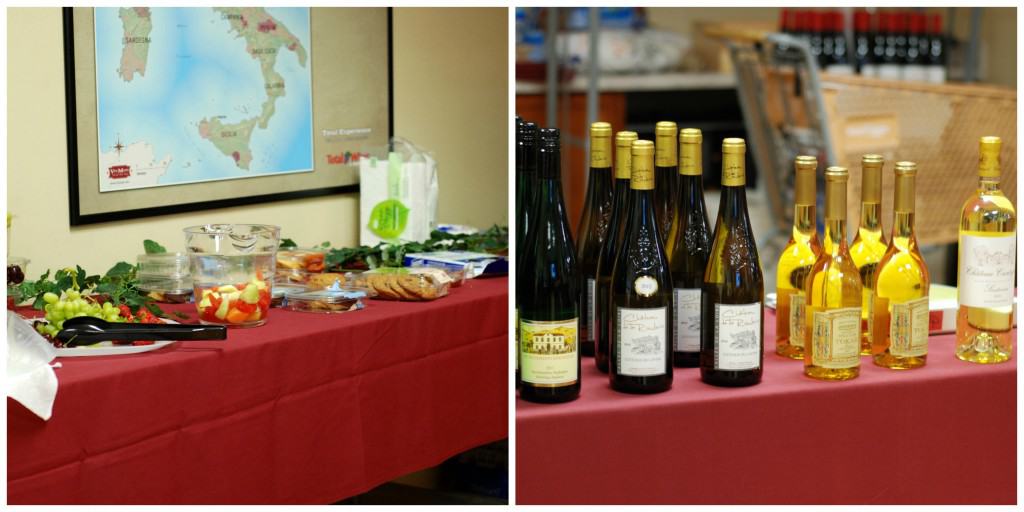 A really good mix of sweet and savory was laid out in back and the wines for the class were displayed as well for easy access and picture-taking.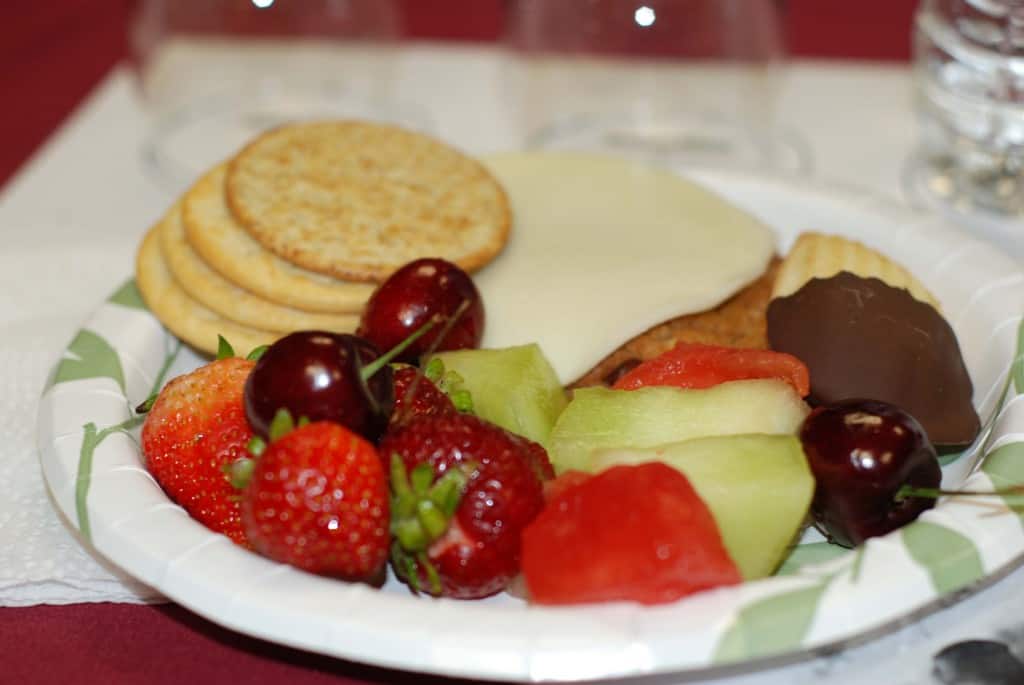 I was hungry!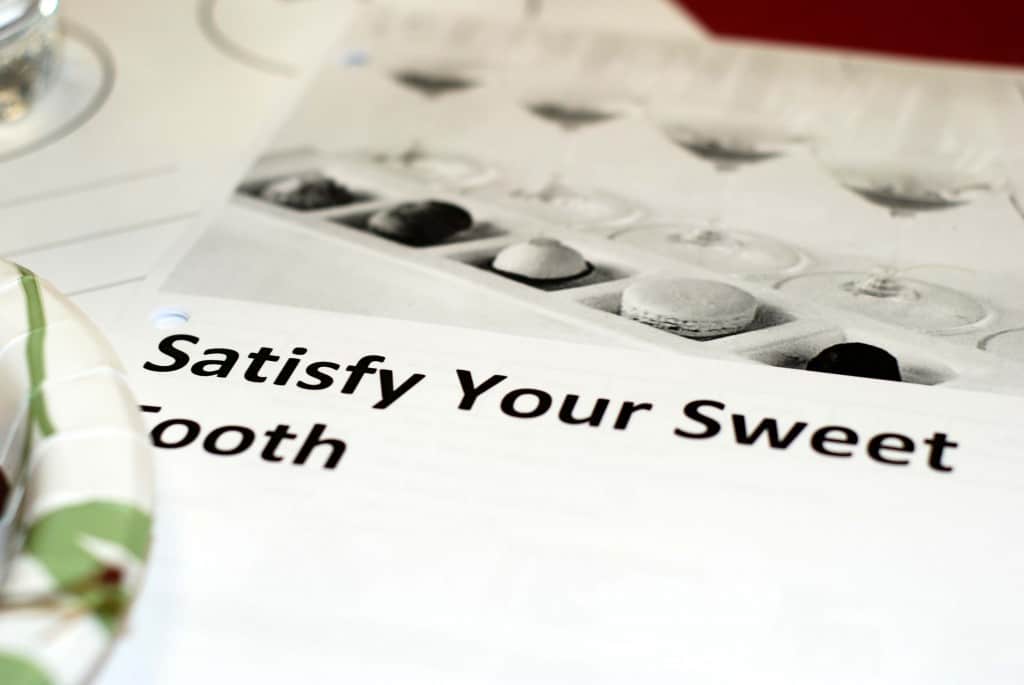 I loved their class handout — it was thorough, covered each wine in detail and gave us a lot of room to make notes. The instructor went through a slideshow initially, with a couple of the slides referenced below, but most of the instruction came from his personal details and explanation when we'd get tastes of each wine. (And be ready, the tastes are not tiny little sips. They really provide you enough of each wine so that you can truly do the 4 S's and enjoy it. Some tastings we've attended barely give you enough to get a hint of the real characteristics of each wine, but these wine tastes at Total Wine were not skimpy.)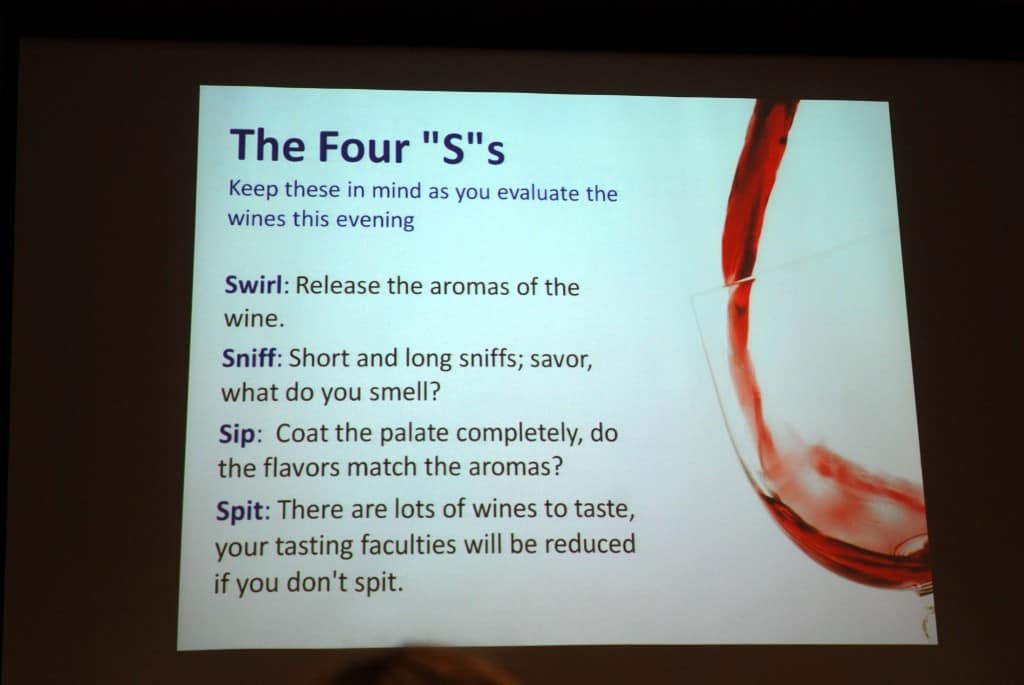 If you've ever gone wine tasting, you know how important the 4 S's are. The "spit" part is where everyone goes their own ways; I prefer to not spit, because, well, it's kind of gross and the wine has to be really bad for me to not want to finish it. There, I said it. Trust me, almost no one in class was spitting. The rare person would pour it in the provided jug and rinse their glass out with the water bottle placed by each person. I prefer to try a small bite of palate-cleansing food in between each taste as necessary.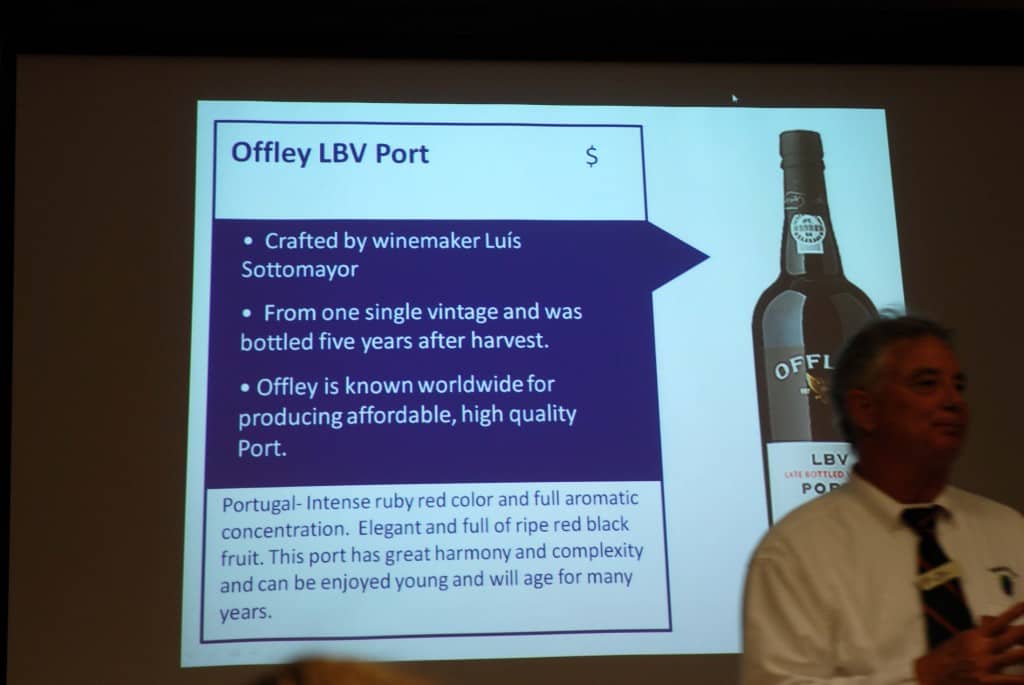 That is our instructor, Matt, a Wine Supervisor for Total Wine, going over one of the particular wines from the class. Matt had a great approach to teaching. He had patience, a good sense of humor and he added in an extra wine when they were unable to provide one of the wines in the handout. (Score!) He would be excellent at teaching a beginner's wine class as well as very seasoned tasters.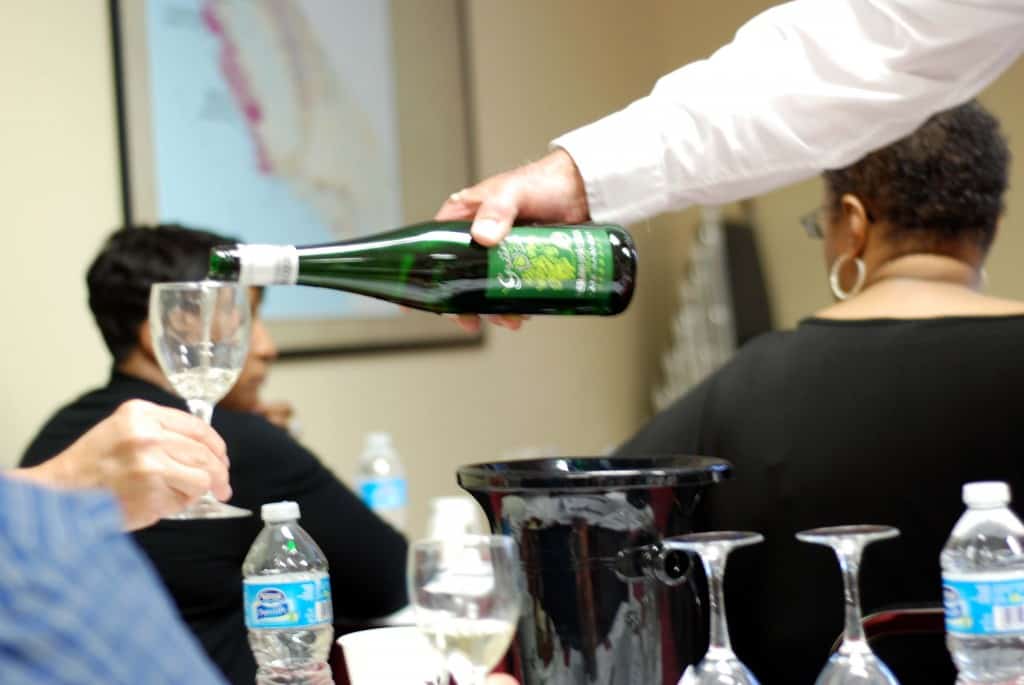 I have been to a lot of tastings, but I still learned more! First, I learned I prefer a dry wine more than a sweet — though I truly enjoyed all the tastes this evening. I learned that German vineyards are very steep, and Alsace vineyards along the France/German board are very dry. I learned the value of botrytis (no, I'm not telling you what that is, you have to take the class) and that I've under-appreciated wines that come from it.
Did you know that Grand Cru basically infers "the best of the best" when it comes to wine?
It's okay, I didn't either.
Also, if a wine is scored 90 or more from the Wine Spectator, you will enjoy it.
I also now know more about fortification. I had a very simple knowledge of it prior to class, but now I know enough to really look for it when I shop or choose from a wine menu.
Cork vs. screw-on? Great conversation and a debate I think that will still be going on for a while.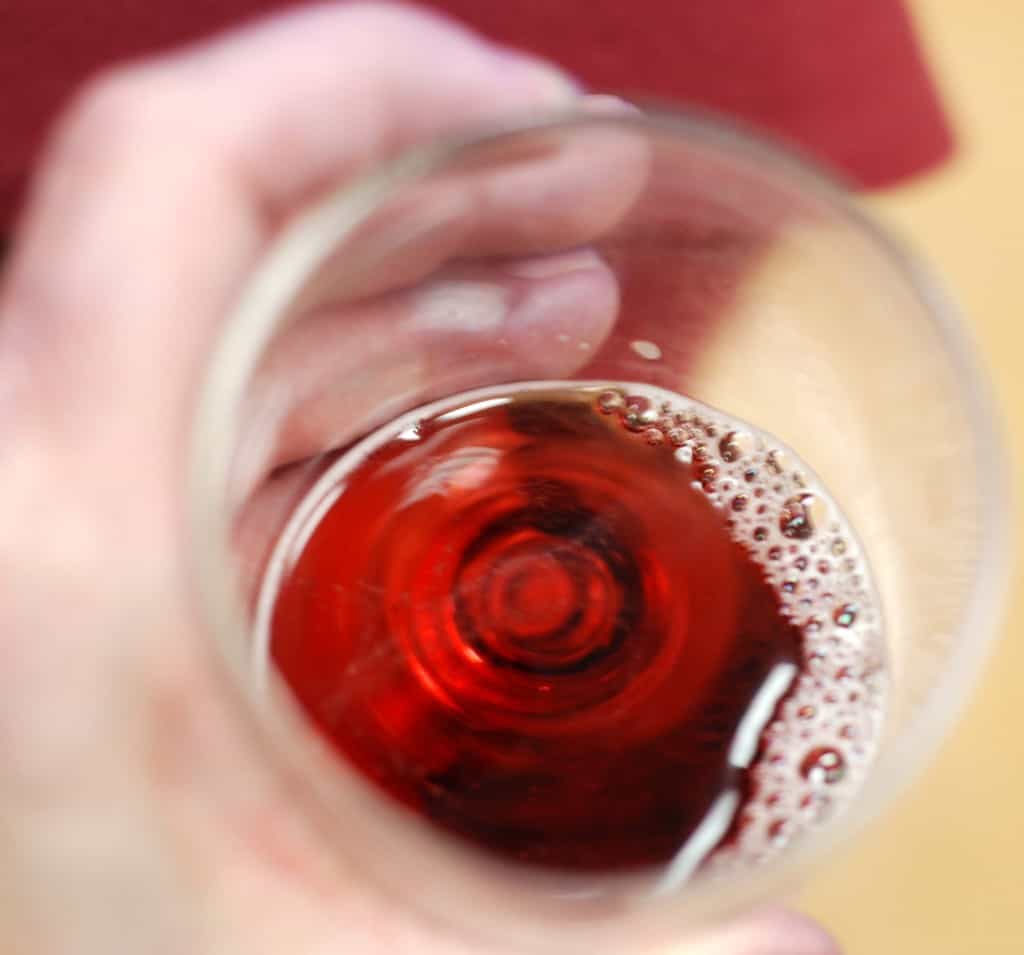 Total Wine has quite a schedule of upcoming classes, which you can find here on their website.  Next month, I'm considering signing up for Spain: A Spectacular Journey through Spain's Wine Growing Regions. I love red wines!
Classes at Total Wine run from 1.5 – 2 hours; mine came in just shy of two hours and it was a quick two hours full of information and laughter. (And the more wine tastings, the more laughter!) The wine classes usually cost $20 and are well worth it. They also offer beer classes and other special events, so if you're not a wine lover, you aren't going to be left out!
Let me know if/when you sign up. Salud!