It's no secret that I really like wine. Just this past week, we added a 100-bottle wine cabinet to our bar area, alongside the 48-bottle wine chiller. No, they are not full. Yes, I know that's a lot of bottles of wine.
I have four kids.
A husband.
A job.
A social media business.
And this blog…which is amazing but all of this stuff keeps me busy, and not just a little stressed some days. Wine is not only delicious, and a fun hobby, but it's also great at helping a person relax. The art of drinking wine is relaxing in itself.
First you choose the wine. Grabbing a bottle at the store — unless you know what you're looking for already — is more than just grabbing any old bottle of white or red. It's an experience, where you read labels on the notes of the wine, read a little about the winery and decide your price point. Take the bottle home, uncork it, or twist off the top — which is not necessarily a bad thing, because many high-end wineries are using this method — and pour your glass. Smell it. Swirl it. See if the scent is familiar. Then you try it. Sip slowly. Same thing as the scent, see if you can taste the notes. Some you'll taste when you first let the wine in your mouth, and others on the finish as you swallow. Drinking wine is an event to be enjoyed and you don't need to be a pro to do it.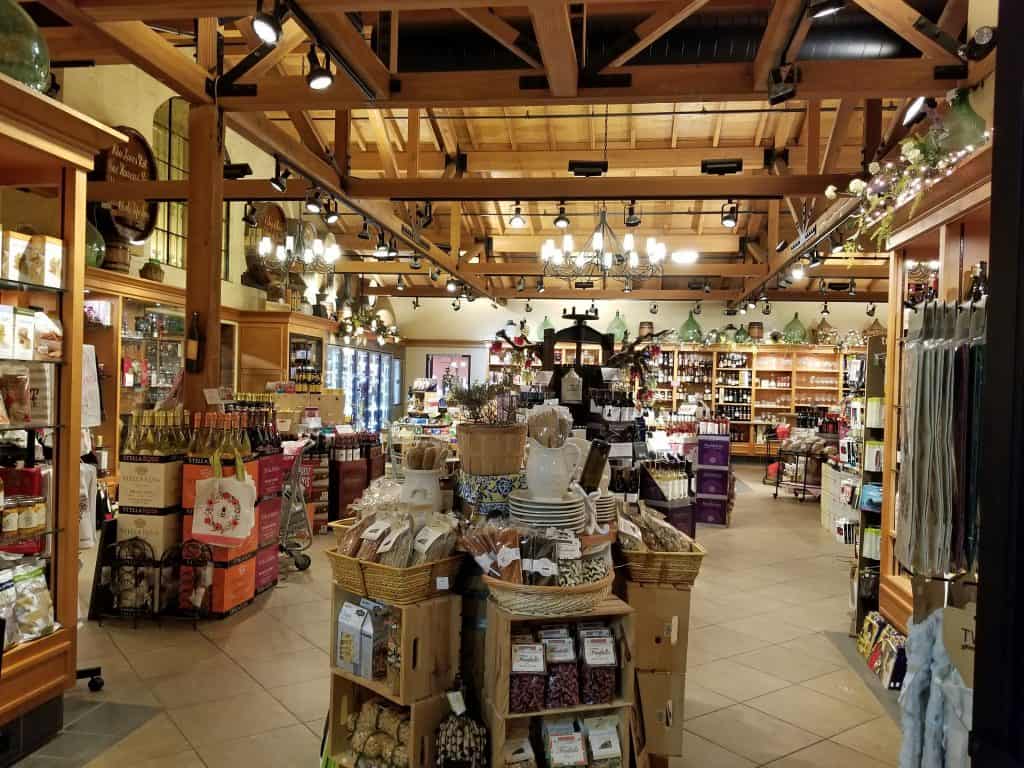 Some of the wines I enjoy come from the San Antonio Winery here in Ontario, California. They have many wines to meet all your preferences and price points. They are also located in a really cool building off of Milliken just below the 60 freeway, in a big space full of wine and fun gift items. If you're looking for a wine glass for any party — bachelorette, birthday or more — this is your place.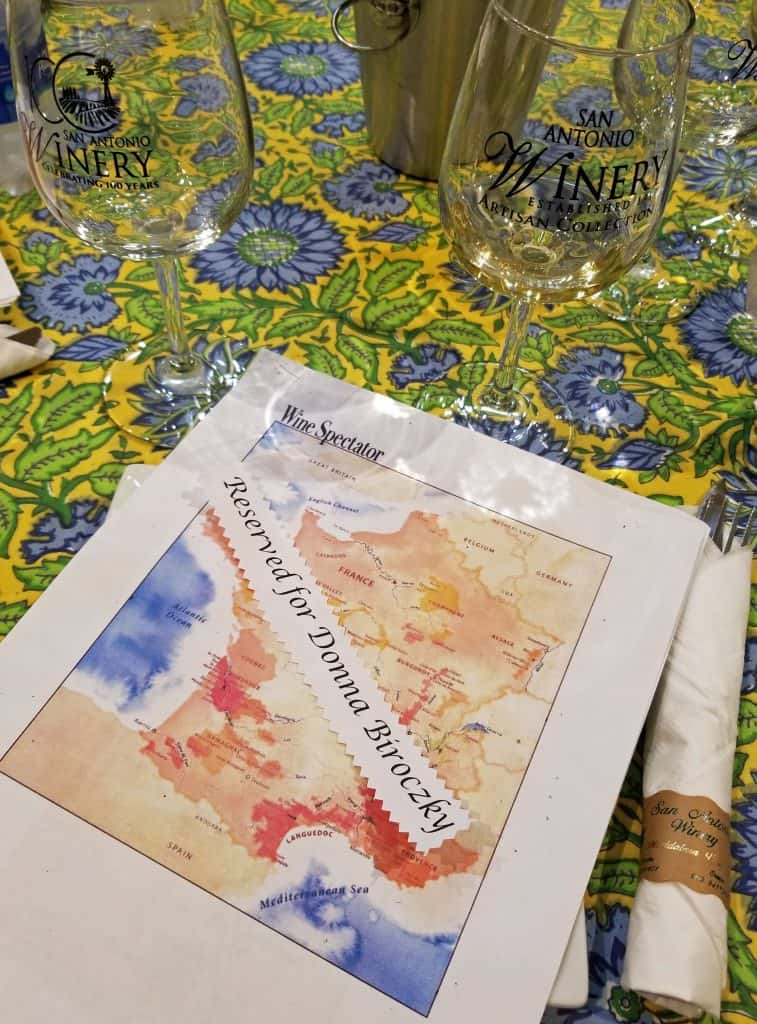 San Antonio Winery classes give you the time and excuse to really enjoy the wine experience. You register for the class and they do all the work of choosing and pairing the wines. You really get to just sit, eat, drink, and enjoy.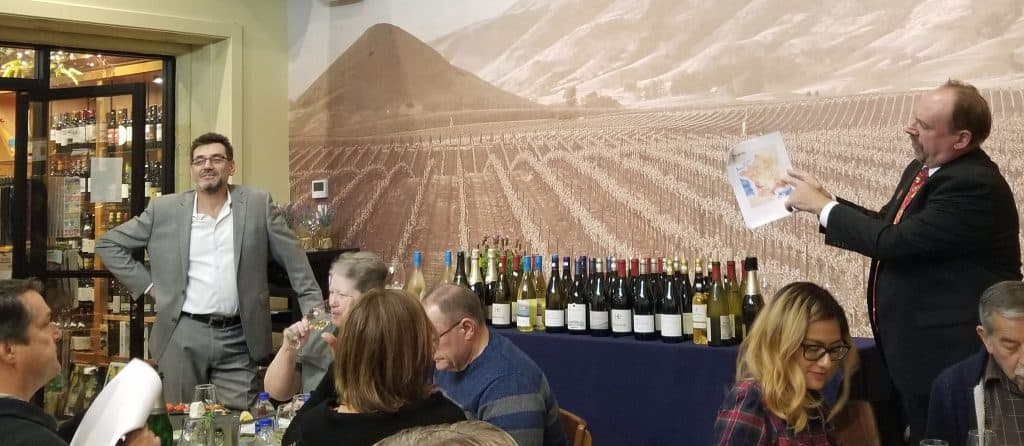 The class I attended this time was "Discover the Rhone Valley," a tour of the Rhone region of France but wine-style. Led by Christoff, a French wine connoisseur and instructor, and Kevin Franke, the manager and sommelier from San Antonio Winery, we were given a brief rundown of the Rhone region and a lot of info on why the grapes from the various regions tasted as they do. Did you know that the granite and soil really impact the grapes? Each wine was explained in-depth and we were led through comparisons of them all, served in pairs at our tables along with the many courses of appetizers and entrees.
The husband and I were provided with complimentary tickets in order to write about it and share it with all of you. We were greeted at the door with some wine, and the class itself included 10 more wine tastings. You cannot go wrong when your evening starts with being handed a wine glass, right? You'll have to take the class to find out what wines best paired with what foods, but the dinner menu, catered by Lisa Chen, a catering rockstar who can cook just about anything, was a five-course meal to rival any fancy restaurant.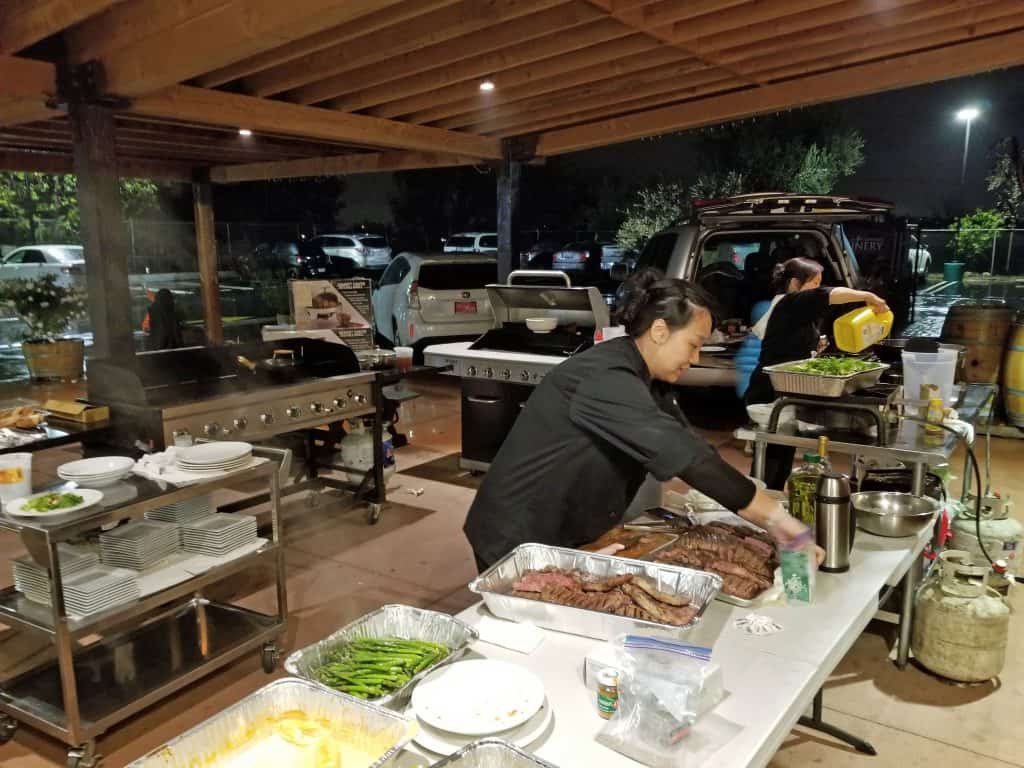 To go along with our champagne, we ate from an artisan cheese and meat platter. I may have taken the last of the goat cheese and that fig spread. SO good.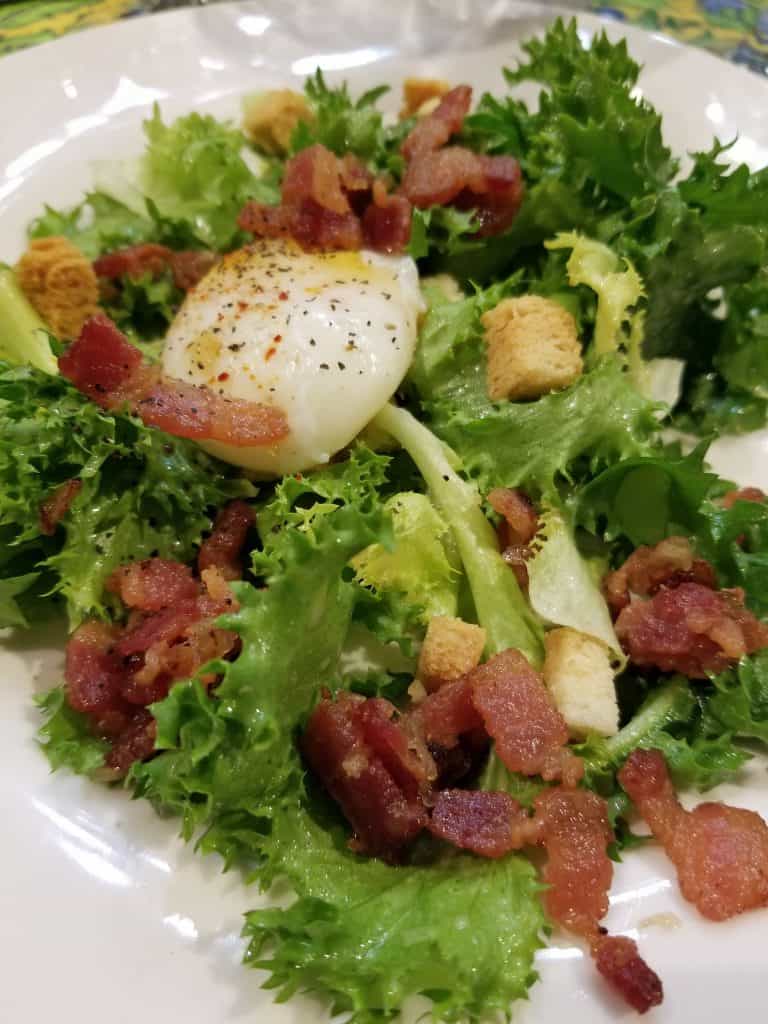 We moved on to a salad Lyonnaise. Look at that egg on top! The next dish was fish quenelles in a Nantua sauce. (The sauce had lobster in it and was so delicious and decadent.)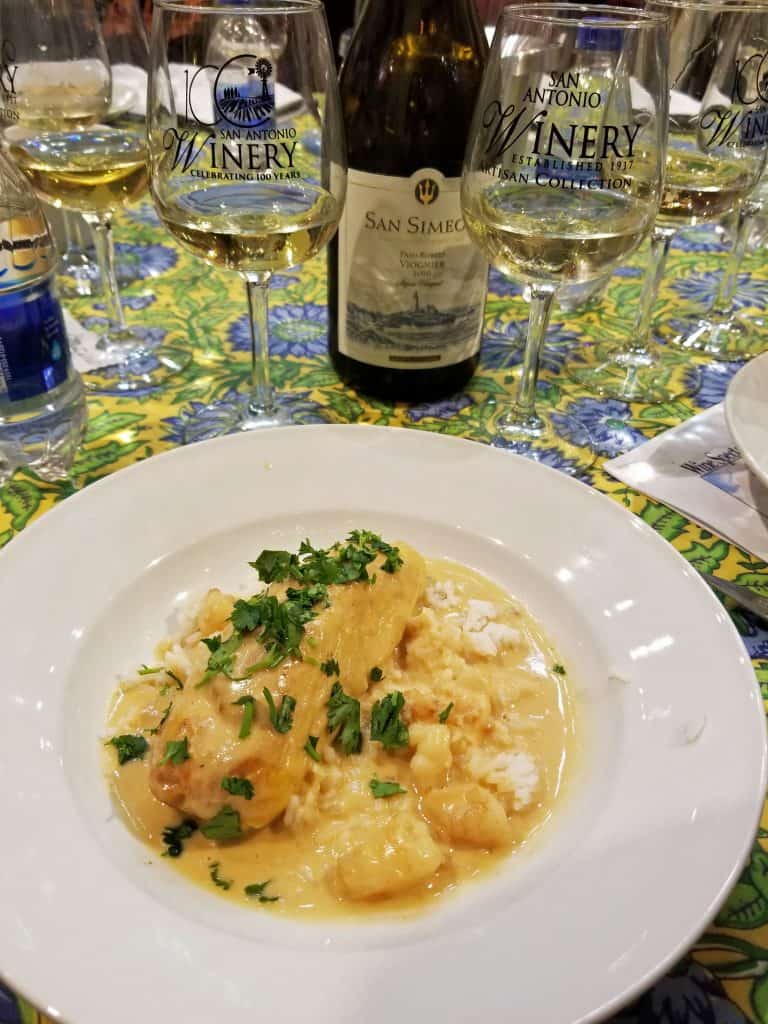 Up next was a steak with demi glace sauce, potatoes and asparagus. I can't eat steak but by the sounds everyone at the table made while eating it, it was awesome.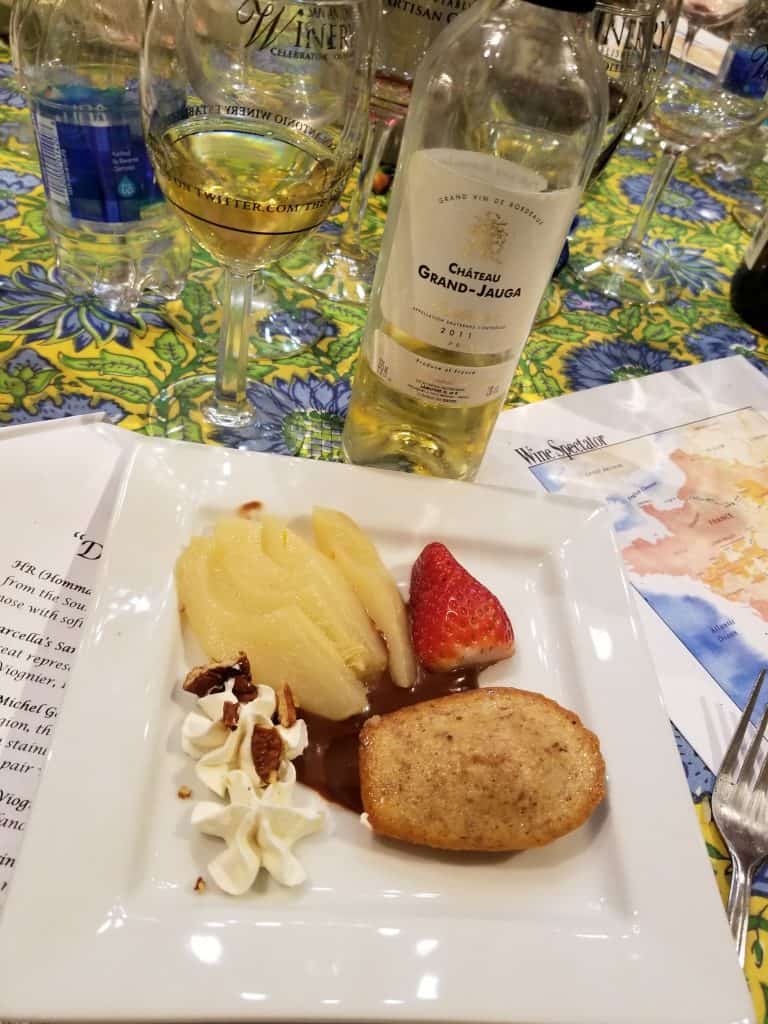 Luckily, eating dessert is not a problem for me, and this evening it was poached pears in vanilla sauce and a hazelnut Madeleine. I would have probably sat there for another hour eating those Madeleines and drinking the San Simeon Viognier, from Paso Robles, or the Jean-Michel Gerin La Champine Viognier. Both were so full-bodied, flavorful and amazing, as was this Jean-Michel Gerin Cote Rotie La Vialliere, a wine of many notes, including dark berry and floral.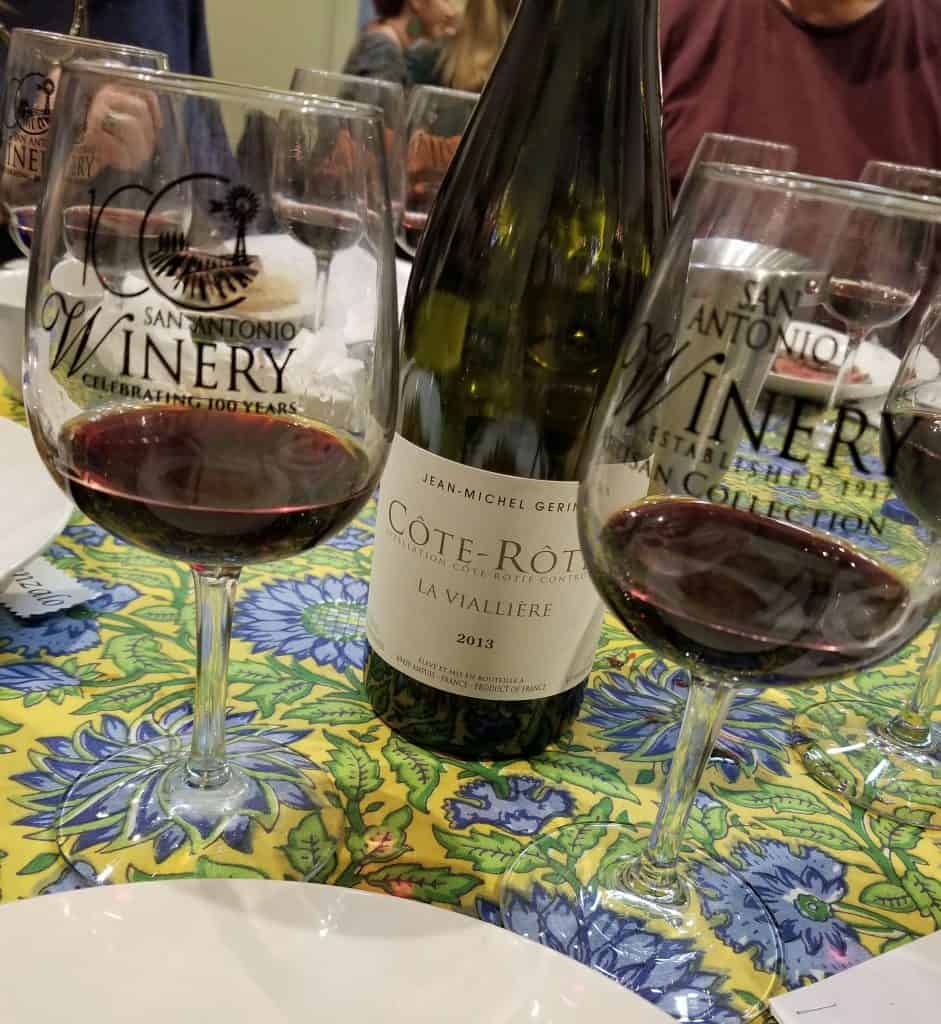 The Marcella's Santa Barbara County White Wine from Fess Parker Winery was another favorite of mine. We've driven past that winery so many times and next time, I really need to visit. A light blend of several wines, it can be paired with quite a few types of food.
Then there was this beauty, the Jean-Michel Gerin Les Eguets Condrieu, a bottle with a heftier price tag than the others above, but once you taste it, you'll see why. It has just a hint of jasmine and apricot blossoms on the nose, but it has a citrus note that could get me into trouble.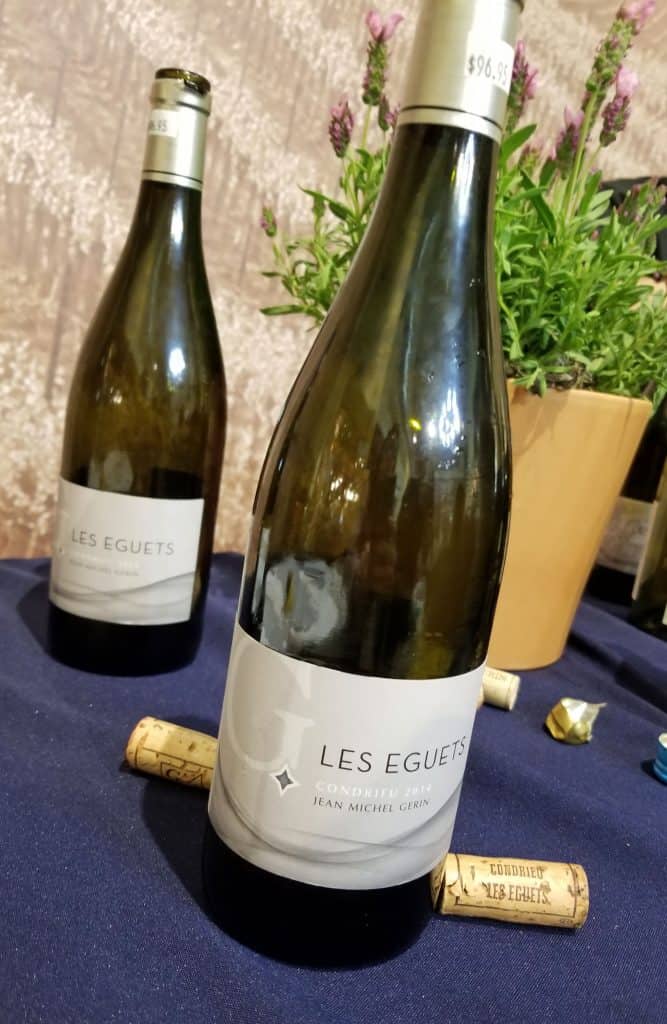 The winery has a year-round schedule of classes about wine pairing and blend education, as well as fun gatherings such as June's 70's Disco Party and May's Stellabrate Mom. You can find the schedules available at their website, along with opportunities to register online. There are also free parties you can attend, such as evenings under the stars. The winery is located away from the industrial buildings north of the location and you really do get a beautiful view of the sky without the obstructions of all the lights you may find elsewhere. The Rhone Valley class was $70 per person, but rates vary depending on what's involved, so check online for all the details. In the past, I've attended several classes, including the Vampire Tasting at Halloween, where I even wore a witch hat and the store was decorated for the holiday. So much fun!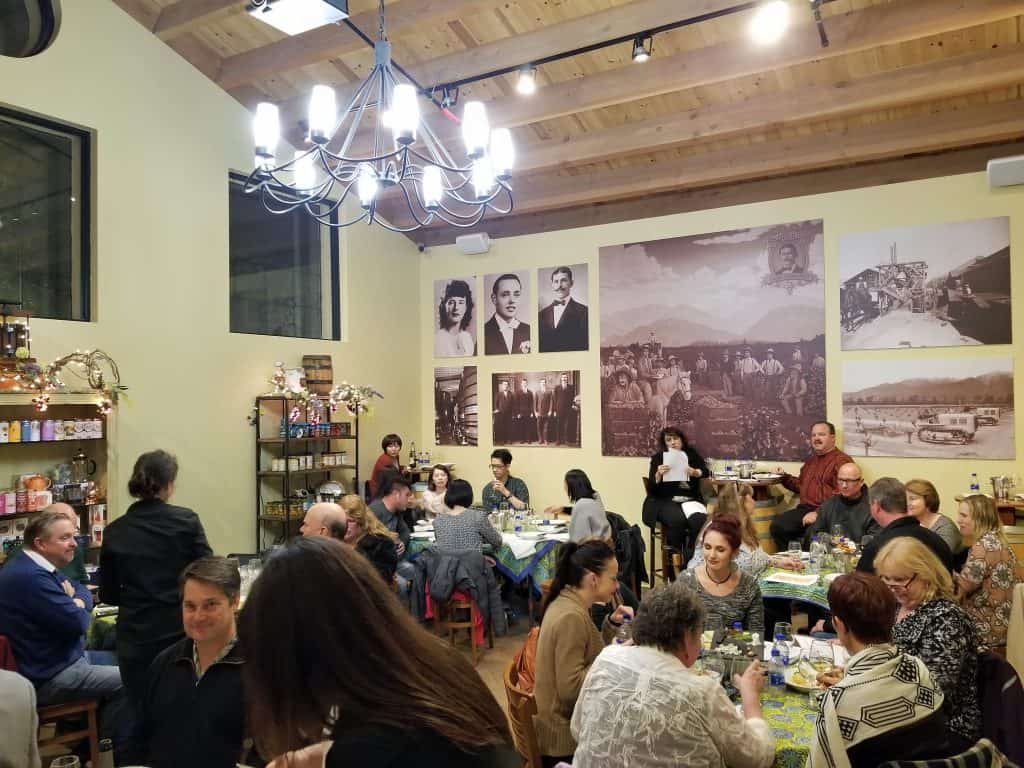 San Antonio Winery has a long history in the area, as well as a sister location out in Los Angeles which happens to be the oldest producing winery in the area. Wherever you're coming from, it's not a far drive to taste and buy some fantastic and unique wines. It's also your home for the Stella Rosa line of wines, an affordable wine for all your "Stella-brations." And another bonus when you attend a class? WINE DISCOUNTS.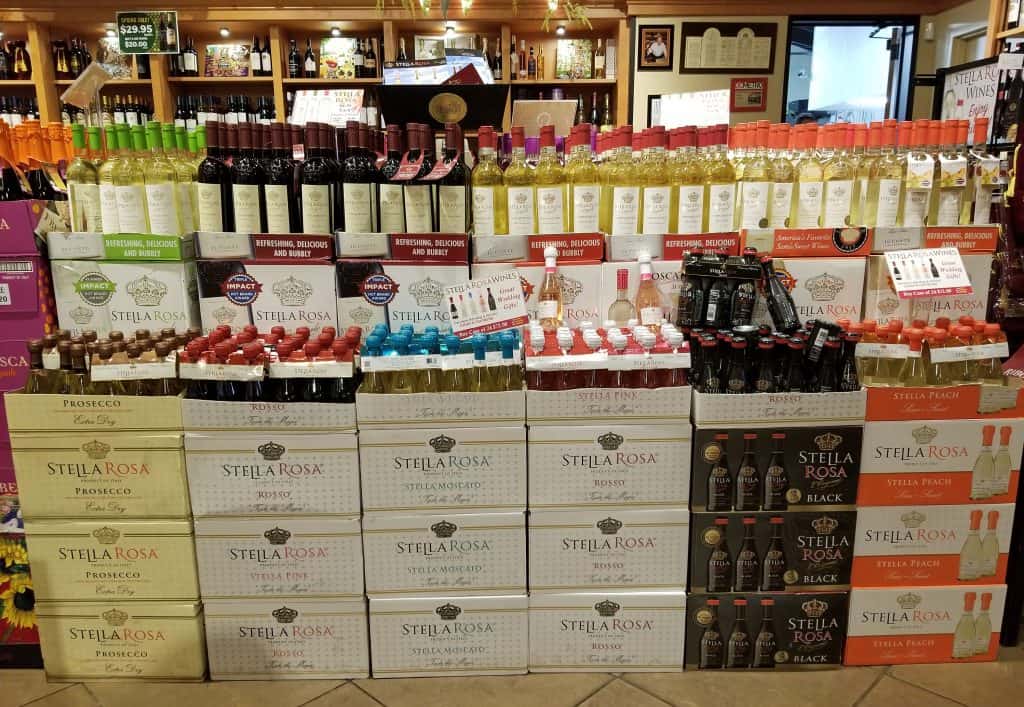 Stay tuned on the blog, because I'm going to have a special mango-themed cupcake coming up soon, using the Stella Rosa mango wine! I can't wait to get into the kitchen and experiment with it. I'm thinking a good mango buttercream, mango filling…sounds good, right?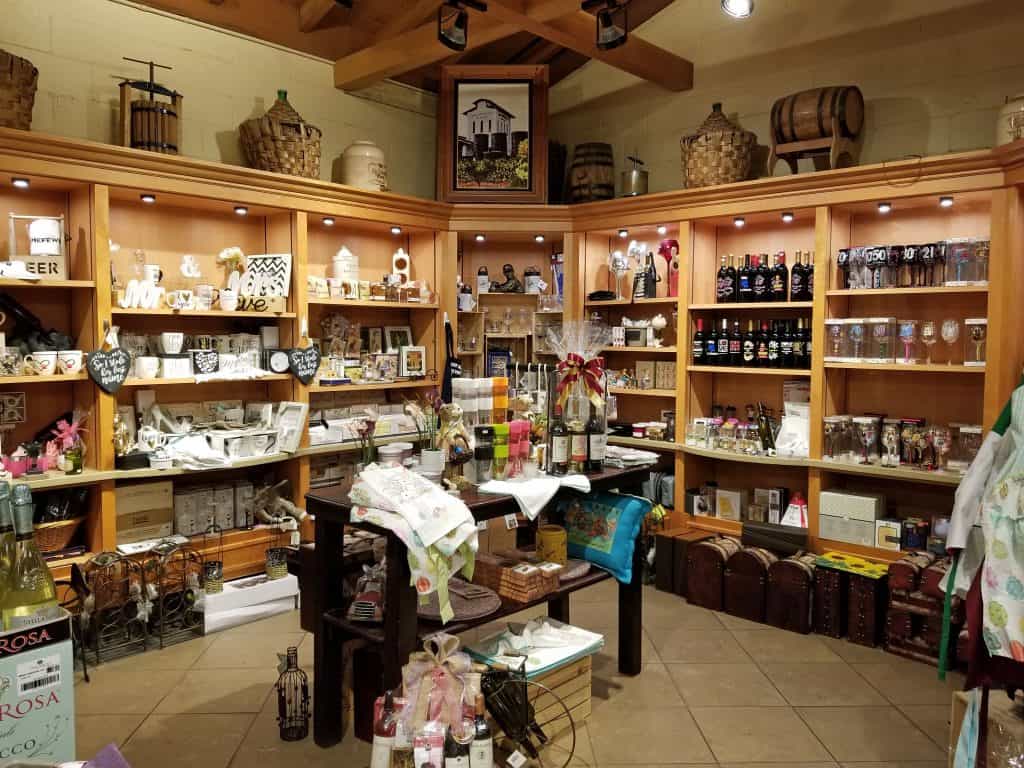 Life is short. Drink the wine, eat the food and enjoy a cupcake. Live a little dangerously!