Making Father's Day plans should be a fun thing, but for many families, it's a source of stress. Where should we celebrate? What should we do? With so many options available, you wouldn't think it's a difficult decision to make, but Father's Day is a holiday often celebrated by various generations of family together. This means that whatever your traditions are, they need to include everyone from all age ranges. How exactly do you celebrate Dad, the reason you're all together in the first place, without breaking the bank or boring any faction of the family?

You pick a location full of food, shopping, outdoor activity and seasonal events like Dana Point Harbor, a place where you park the car once, gather the extended family members, and set out on foot to explore. Grab a trolley, hope on a boat, stroll the boardwalk, whatever his heart desires. Dad gets his choice of restaurants for brunch, for snacks, for his beverage of choice, followed by whatever he wants to do. Whale watching, fine arts gallery, the Ocean Institute for tide pools, jet ski riding….the list goes on. It's all available at Dana Point Harbor without the stress.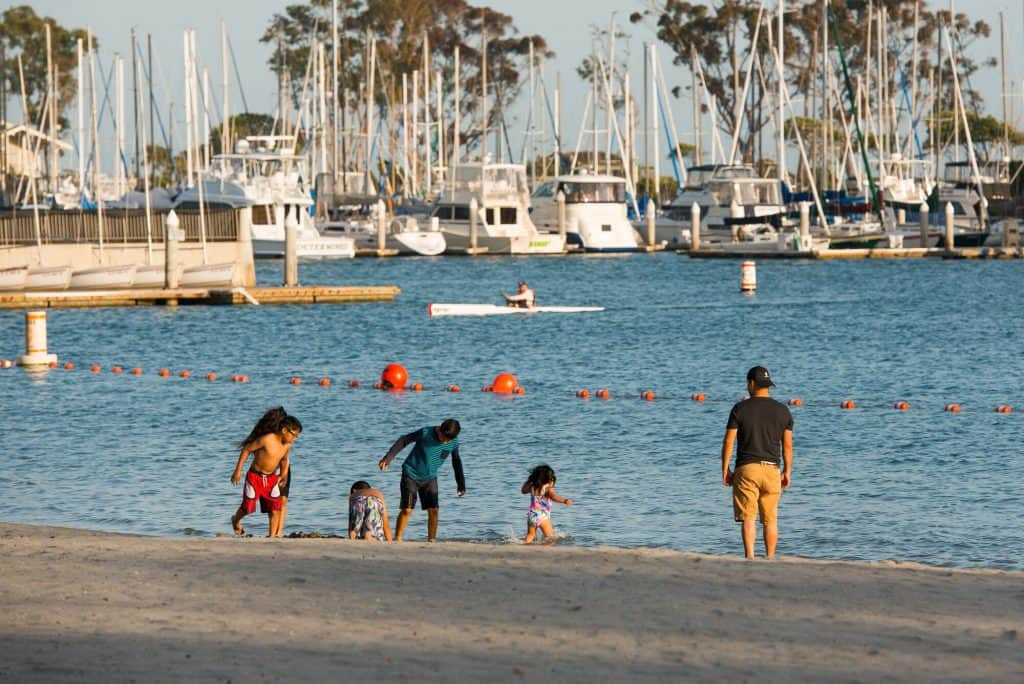 If your dad is the outdoor type, the biggest problem is going to be deciding what activities he wants to do. This list isn't even exclusive, and look at all that it includes! Has dad dreamed of being out on the water? In a big yacht? Sailing? Riding the waves? You can make that dream a reality several times over in a day down at Dana Point Harbor. Maybe he wants to fish? That's a possibility, too! (The Dana Point Yacht Club is actually known as the friendliest on the coast!)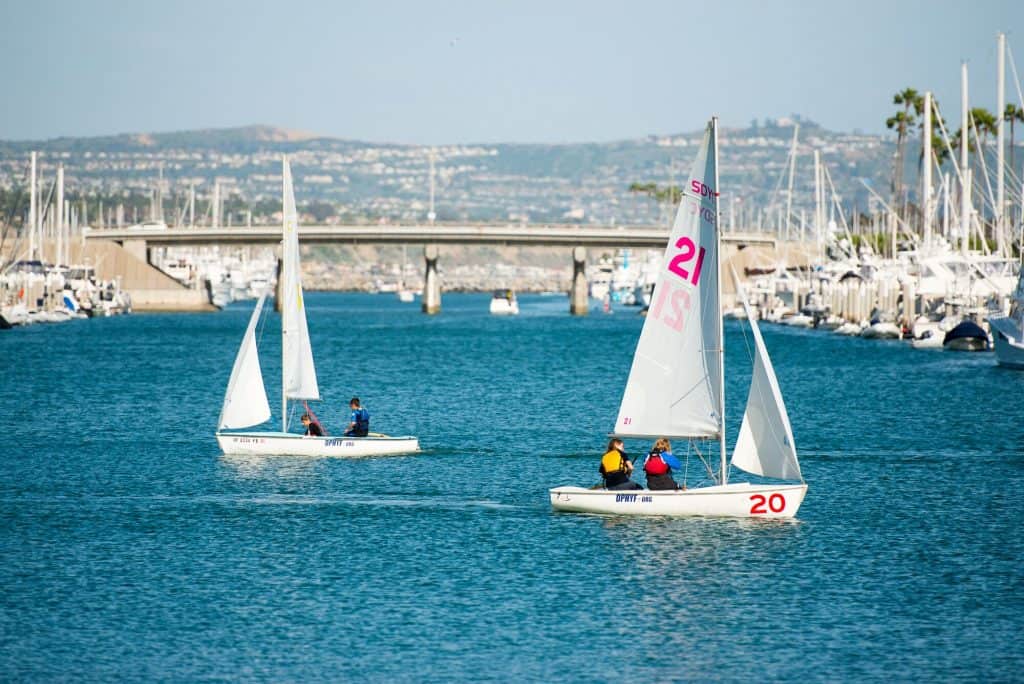 If Dad would rather relax, maybe this year's Father's Day Fine Arts Show is just the thing. The show takes place on both Saturday, June 17, and June 18th, Father's Day, from 9:30am to 5:00pm right there in the harbor. Head from the fine arts show to the Ocean Institute and check out the two tall ships, the oceanographic research vessel and other marine research and education exhibits.
No time to buy Dad a gift yet? No worries — do it right there in the harbor while you're out and about together! He can choose from art work, jewelry, clothing, chocolate and other ocean-themed items. No long lines and huge crowds to wade through while you wonder if he's going to like it since you surprise him right on the spot. Don't miss The Woody Hut, a shop dedicated to the California surf scene or The Wooden Soldier, a chocolate shop with the motto of "Life is uncertain, eat dessert first." My kind of place!
In a busy life full of work, obligations and chores, we don't always get enough time together. Staying a hotel the night before a holiday helps extend the fun while allowing everyone to wake up fresh without the hassle of a drive ahead of them. The Dana Point Marina Inn gives you this option on Father's Day. Located right in the harbor, the inn's 136 rooms offer beautiful views, a fitness room and a heated pool, all within easy walking distance. If other family members are driving in for the day, it's conveniently located off the highway and gives distant family a nice place to rest before the big day.
At some point during your visit, be sure to stop in at Scoop Deck, a fun place to get amazing ice cream right on the shore. They also offer breakfast and an espresso bar to get everyone going for the day. For my husband, getting ice cream on the beach, relaxing in the warm sun while watching bobbing boats and seagulls would be a priority. Who can argue with that?
Whatever type of food Dad prefers, you'll find it at Dana Point Harbor. Proud Mary's is highly recommended, a family-friendly restaurant renowned for its views and comfortable seating. Open for breakfast and lunch, you can start your foodie explorations here and leave happy. And full. As is the case with many waterfront cities, there's a wide variety of restaurants with names like The Brig, Harpoon Henry's and Jon's Fishmark. My biggest recommendations? Arrive hungry and do a lot of walking. If a picnic is more what you're looking for, Harbor Deli and Slice of New York are great places to grab takeout to eat overlooking the marina. With places for the kids to run around while adults eat and chat, making Father's Day plans that make everyone happy is a done deal if you visit Dana Point Harbor.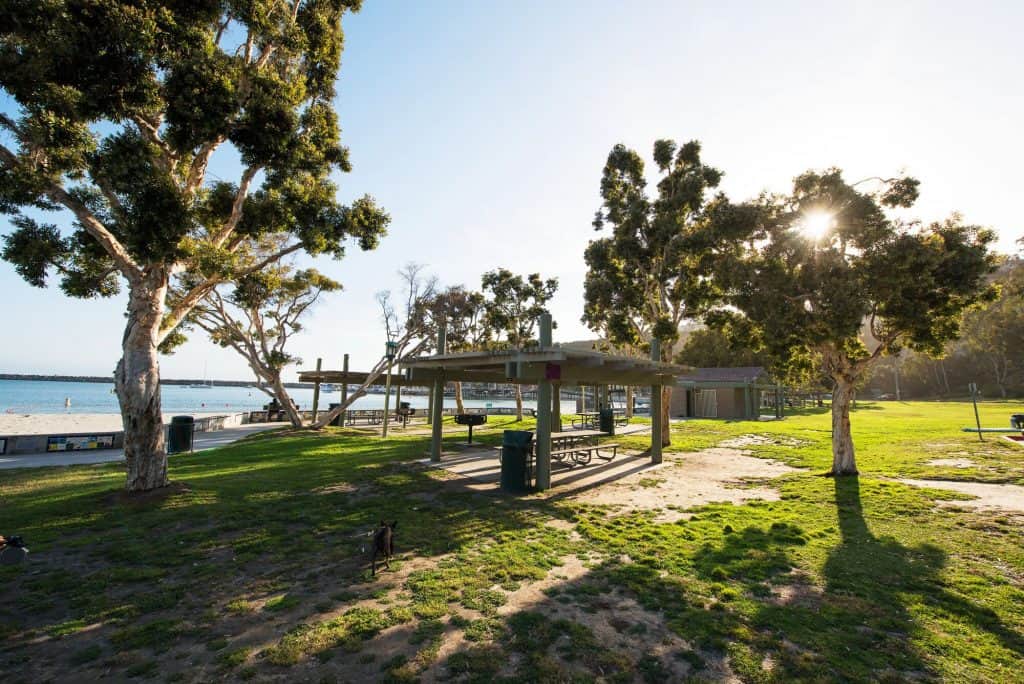 Getting to Dana Point Harbor is easy. Located just north of where the 5 freeway meets the 1, you can't miss it. Golden Lantern has a lot of signage and is easy to spot, day or night. Originally named after the author, Richard Henry Dana, Jr., Dana Point was known for being a romantic seaside village and was lit with kerosene lanterns, hence the lantern-theme street names still in existence today. Spend just a few hours in the city, enjoying the laidback vibe and you'll understand why people still make the drive.
Follow along on Facebook, and Twitter and visit their website for more details and information, then pack your car and head down to Dana Point Harbor for a Father's Day full of memories and fun! Dad will be thrilled and the bonus is that it will truly be a holiday which everyone enjoys.