It's no secret that one of my favorite places in the world is Sea World San Diego. I've written about it many times here on the blog, and we try to explore Sea World in its entirety as often as we can. Its location on the water in a climate that's beautiful year-round, peaceful environment and beloved wildlife make it a family destination that everyone looks forward to. Now with an entirely new area, a revamped Orca program and summer events in the works, we're even more excited to visit. We were invited last week to attend courtesy of Sea World, complete with delish food and convenient up-close parking, so we could tell you all about the latest and greatest happenings!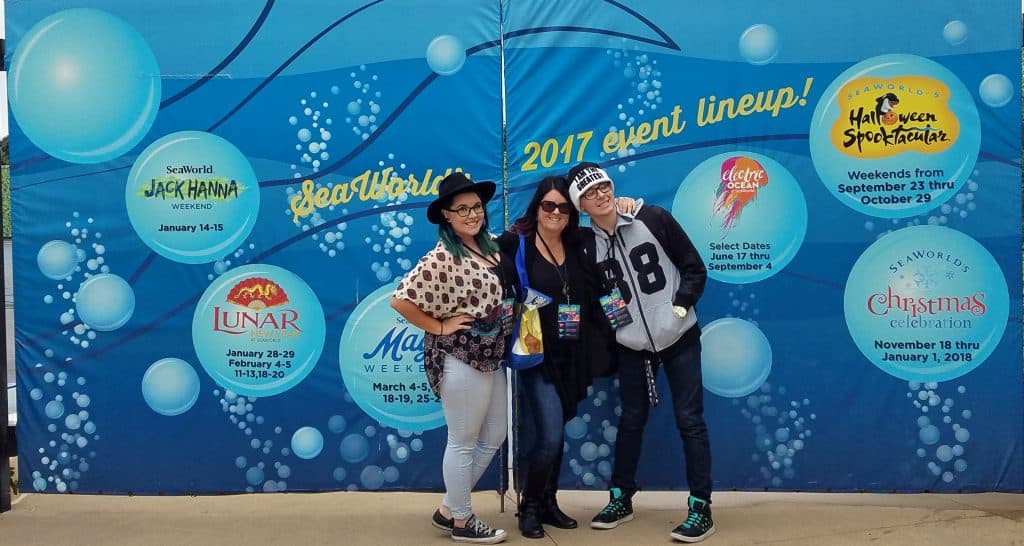 If you've been in the last year or so, you've seen the construction signs off to the right when you enter the gate. The construction is gone now and you have full access to the brand new area, Ocean Explorer! Four rides, new food options and three new animal viewing areas make up this brand new attraction. Geared towards the smaller set, don't skip it even if you don't have young children. Confession: I rode the Tentacle Twirl, a flying swing ride, so it's definitely something for everyone to visit no matter who is in your party.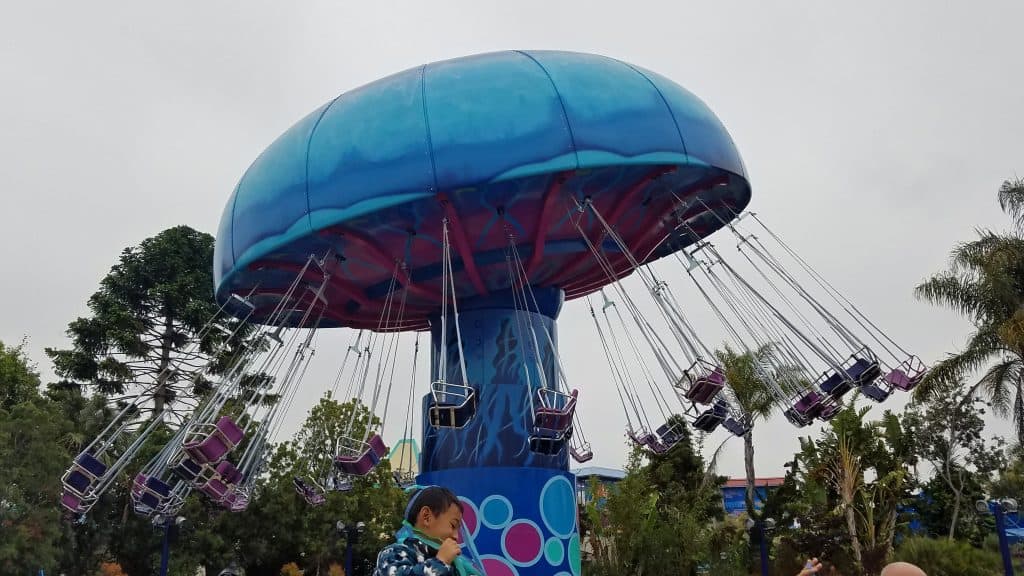 I may have been a little silly. Don't show anyone this video, okay?
The new ride, Submarine Quest, reminds me of Gru's car in Despicable Me. You slowly take the six-seat vehicle down a windy path through the "ocean," with clever mussel-covered towers, live plants designed to look like coral and floating sea landscapes and of course, other characters from the ride. Each rider also has the opportunity to play video games of sorts and take action on the digital screen located in each row of two seats. Watch closely at the end though, there's a part you definitely won't want to miss!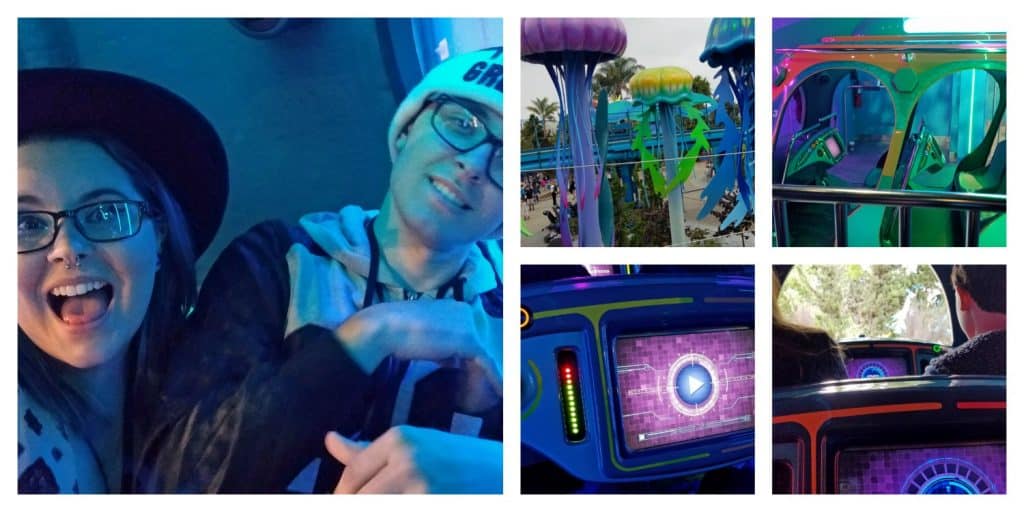 Sea World doesn't get enough kudos for the rescue work and animal education that they do. We've always felt so strongly that if it wasn't for Sea World and other similar venues, we'd all have far less respect for sea life and animals. I can say "cool!" about a whale any time when I see it on TV or read about it in a book, but when you see a live orca in person, everything else pales in comparison. You develop an entirely new perspective when you see the beauty of these creatures up close. If Sea World didn't allow us the opportunity to see animals in this way, would we feel so strongly about the importance of keeping plastic out of our oceans? Would we understand how dire the situation is about pollution and the need to dispose of trash properly? Would we appreciate the vast size of these animals?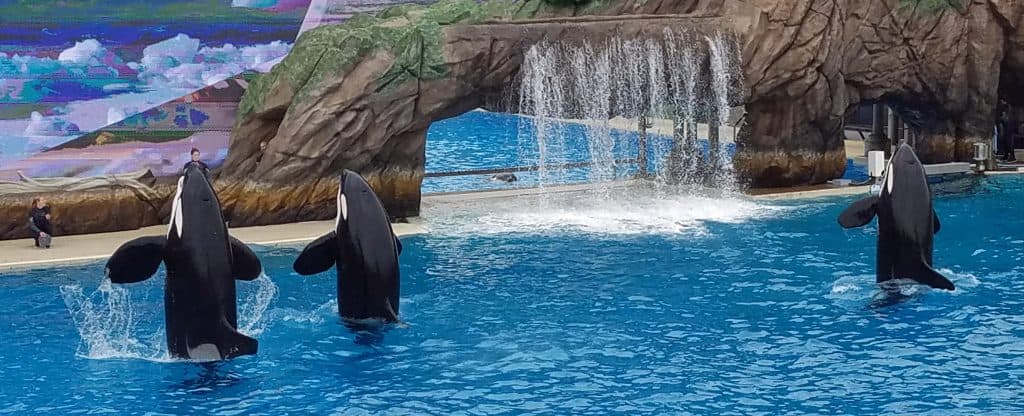 I don't think so. Seeing their eyes, their personalities, their skills and their playfulness…these things impact a person. I don't think you can depart Sea World the same way you arrive. Seeing these animals change you. Every time I show my kids how smart a dolphin is or let them listen to dolphin chatter, they become more interested in their health and welfare. Each time we talk about eating sustainable fish or why we don't get a lid on our soda cups at the park, we discover more reasons why we want to invest in our wildlife rescue programs. Did you know Sea World has rescued over 28,000 animals?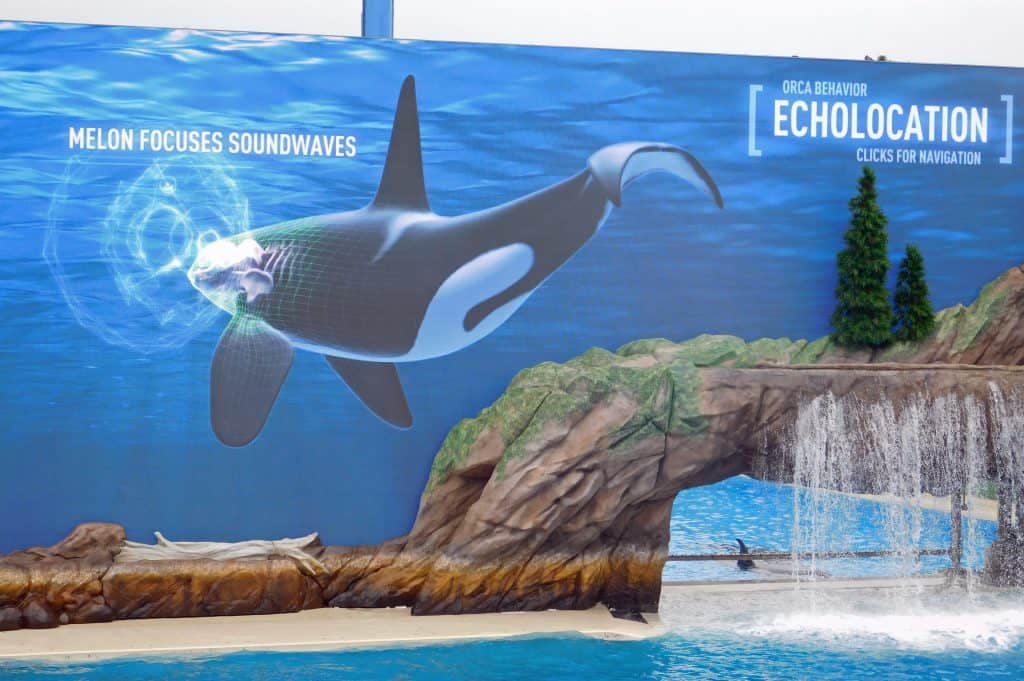 In keeping with their overall priority — animal rescue and education — Sea World has revamped their orca attractions. No more Shamu shows, and in their place, you'll see Orca Explorer. It's a show beyond words, a first of its kind live documentary, where the ever-changing digital backdrop matches what's happening both in the water and with the trainers on the side. Whales swim and respond to trainers, still splashing the audience and leaving giggles we all can appreciate, all while we're absorbing facts about why whales breach, what it means when they bob out of the water gently or how they hunt for food. In a 25-minute program, you realize how much you really didn't know. I was completely in awe while watching the new show. I looked over at my two youngest kids, expecting to see big smiles, but what I saw was silent faces with their jaws dropped, eyes following the whales all over their aquarium. As parents, we take our children places to have fun, but when they learn and appreciate while enjoying themselves, that's the biggest success you can hope for.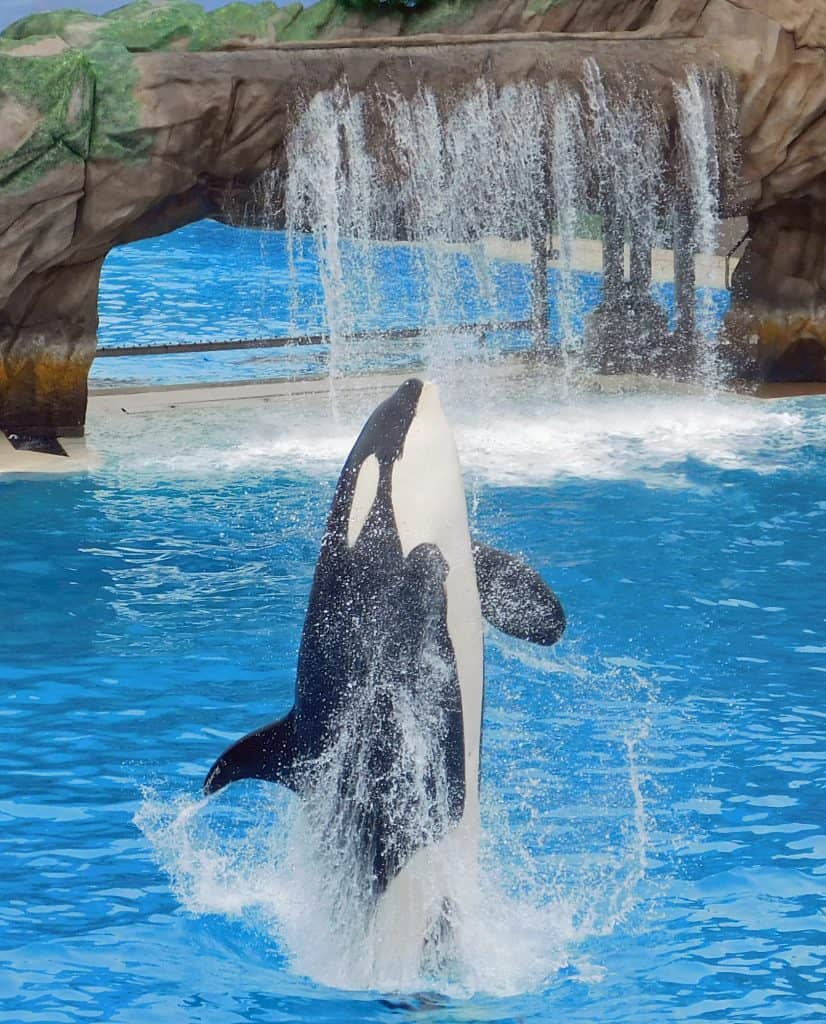 After we watched the new show, we headed over to the Wild Arctic area to visit the walruses. If you've read my blog before, you know my son's obsession with walruses and how Sea World made his dream come true by allowing him to meet the walruses, Mitik and Chou-Chou, up close. Almost a year later, it's still his most favorite topic. Getting a teenager to hurry anywhere can be a chore, but he was hauling as we headed to the exhibit. We had to catch up with him, only to find him at the glass wall, quietly staring at Mitik as he swam to the edge right where he was staring. "Hi, Mitik! It's me!"
Oh sniff…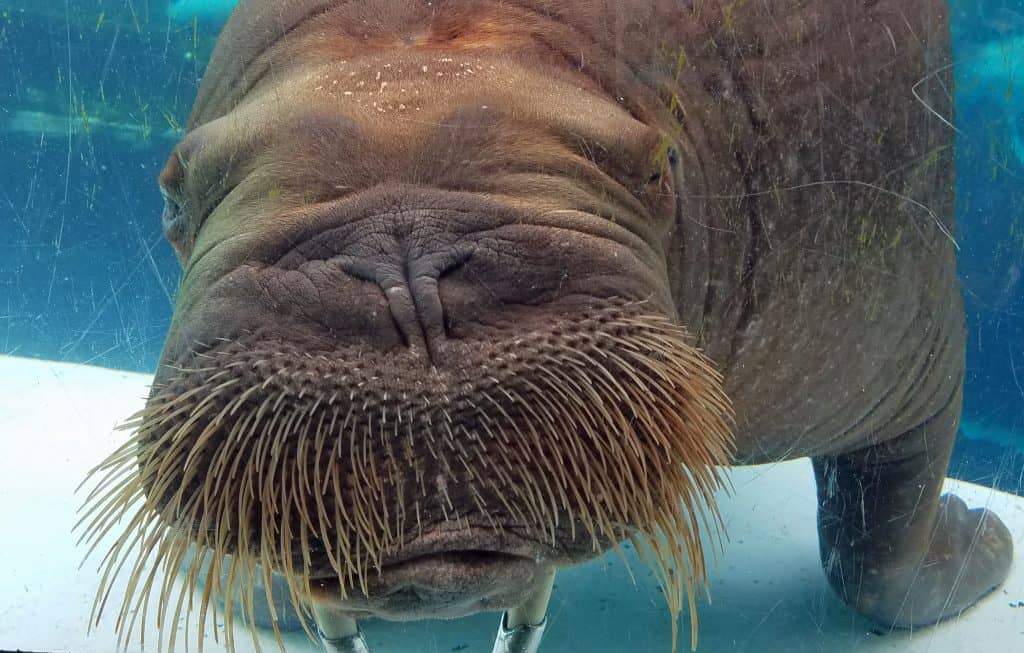 We watched Mitik and Chou-Chou play for a while, and then we had to take my younger daughter to the ice wall. She's been to Sea World as a child but she doesn't remember some of it. We were on a mission to change that. The hardest thing was getting her out of the gift shop!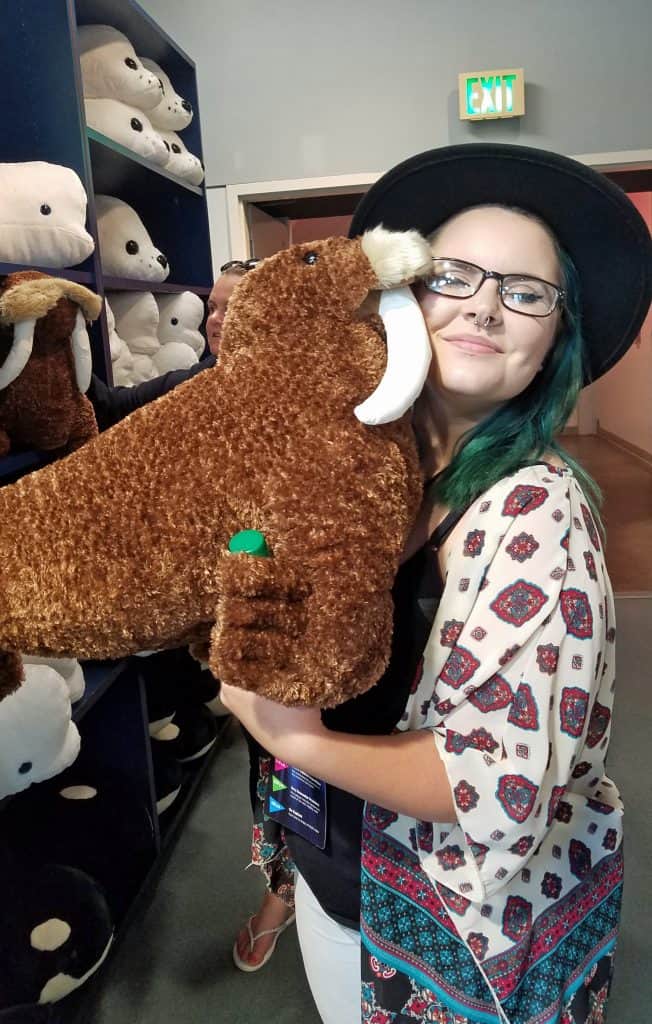 But, food… it's always easy to get kids moving when you mention food and Sea World's sustainable fish tacos are awesome! Of course, the kids loved their bacon burgers and red velvet cake, too, but I was being good.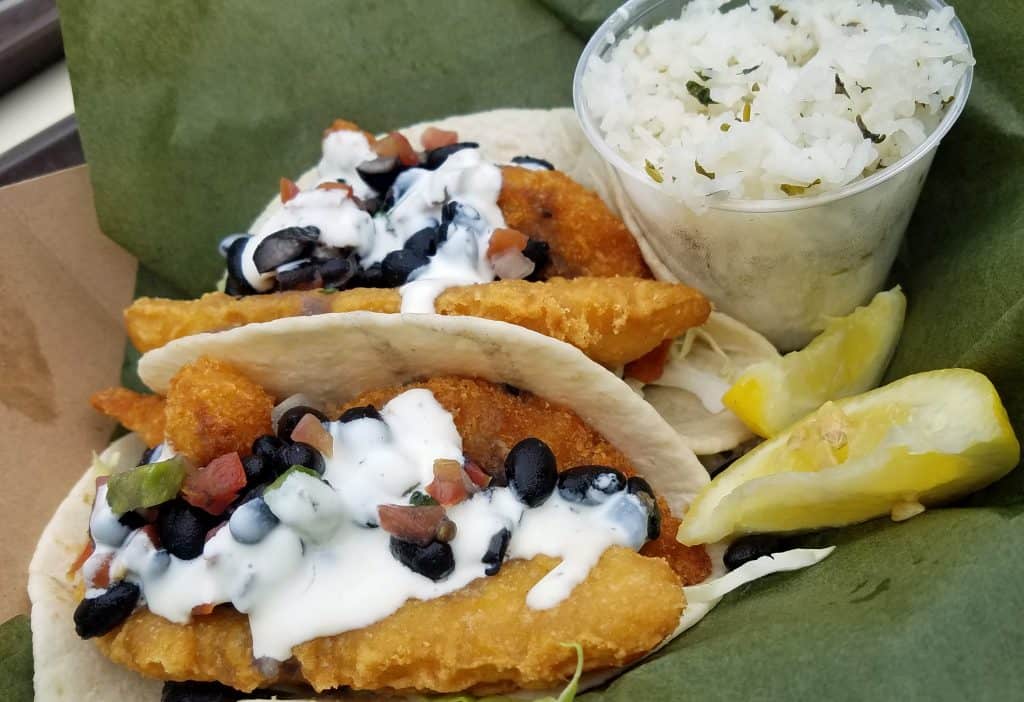 We'd gotten in some serious steps on my fitness tracker and I wasn't going to blow that for anything. A few minutes letting the sucker fish climb our arms and some up-close time with the dolphins, and we were ready to get on the road. It's a 2-3 hour drive one-way but SO worth it. Not a word of complaint in either direction. Parents, you know how amazing that is.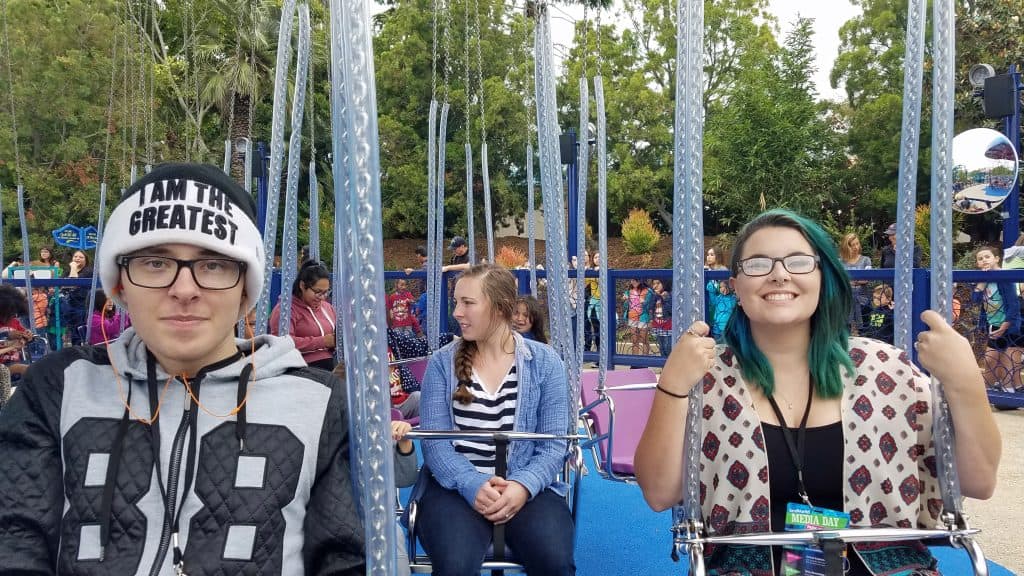 Sea World, you've done it again. The new Ocean Explorer area is sure to be a hit and the new Orca Explorer show gives a new meaning to animal awareness and education. Hopefully people will leave the park realizing how vital it is that Sea World is able to continue doing what they do. Beginning on June 17th, Electric Ocean lights up the night for the summer. We hope to head back to experience it and to see everything lit in an entirely 'electric' new way. Take my word for it — plan a summer day to explore Sea World and all their new attractions and your whole family will leave happy!
I'd be remiss if I didn't share a little bit more about media day. It started with seeing animals up close while eating ocean-inspired donuts.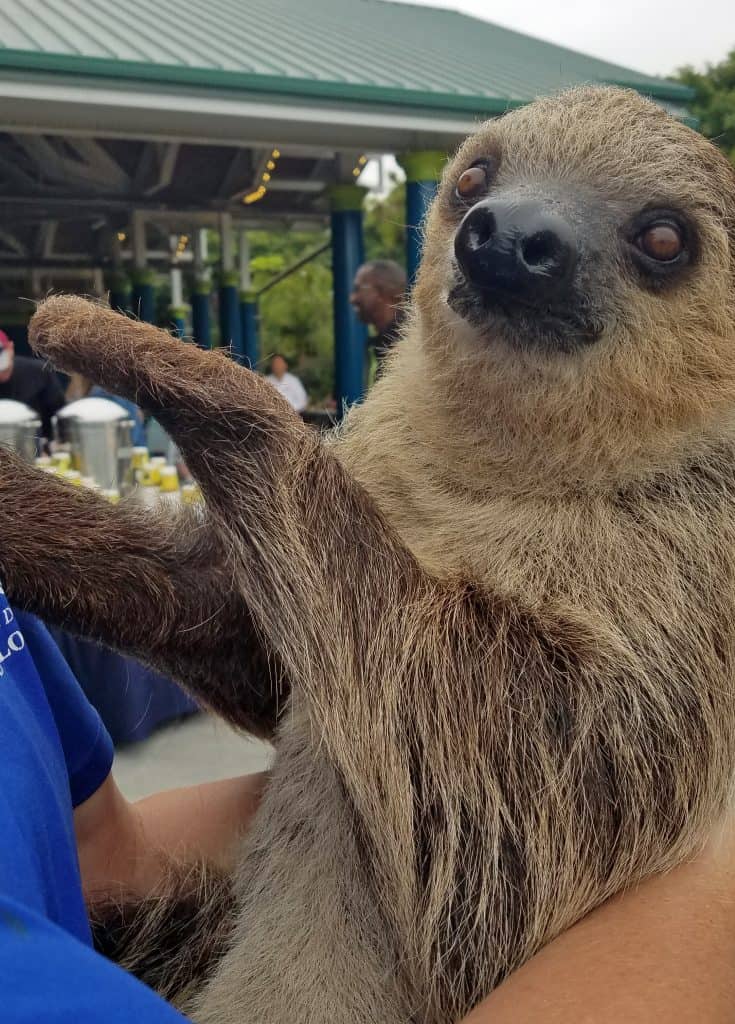 This is Tess the sloth. Isn't she adorable? I've never seen a sloth up close, and this precious baby was eating her breakfast while we were learning what sloths eat, that the only use the bathroom once a week and that their organs are made so that they can hang upside safely. What a trip, right?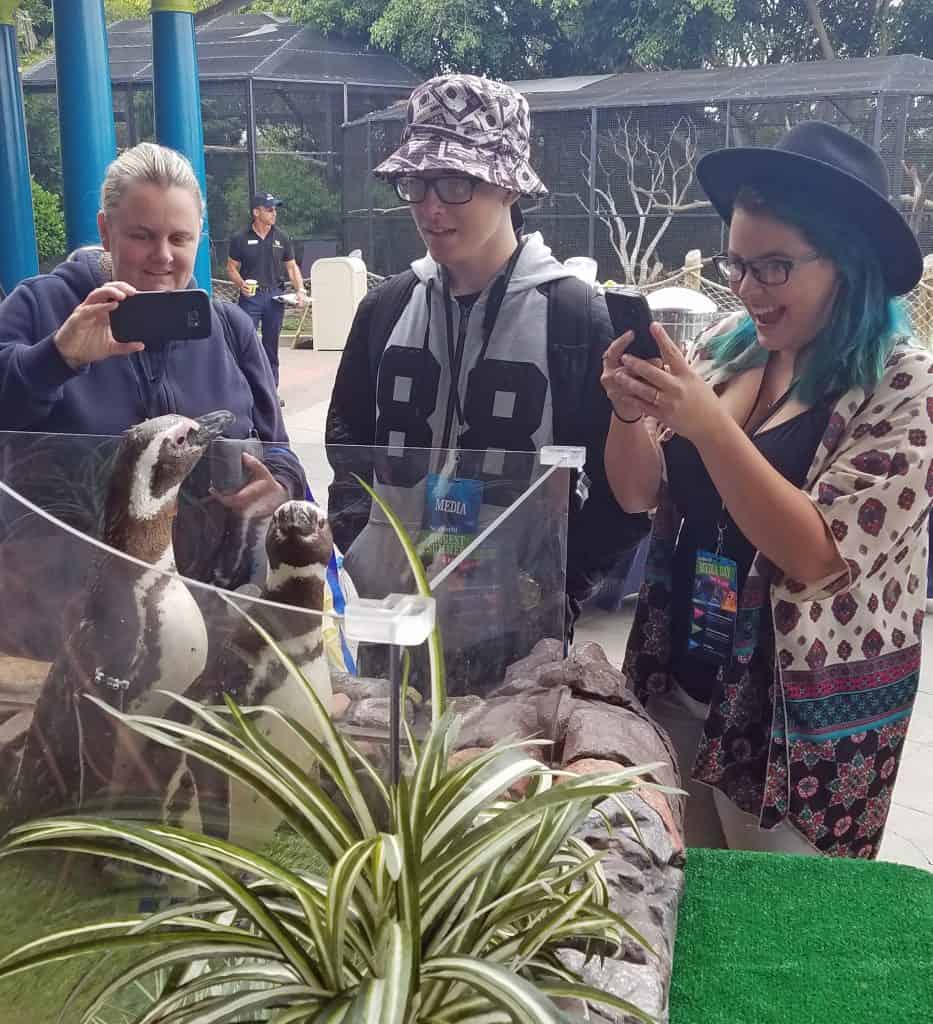 I was taking quite a few pictures of the kids together, and then this happened.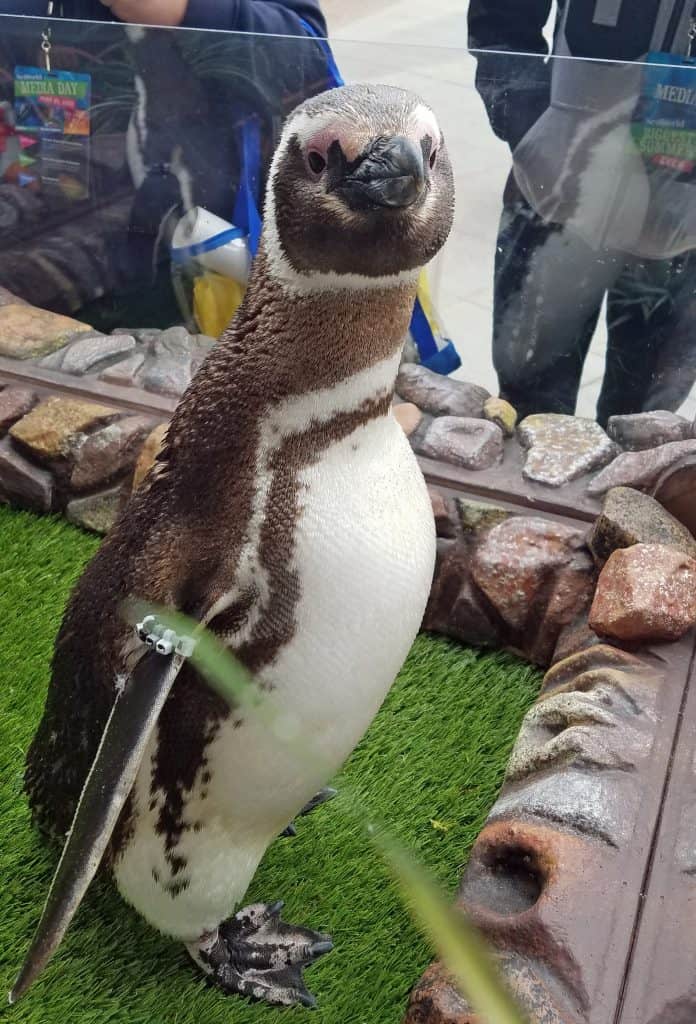 TAKE MY PICTURE!
Then, donuts…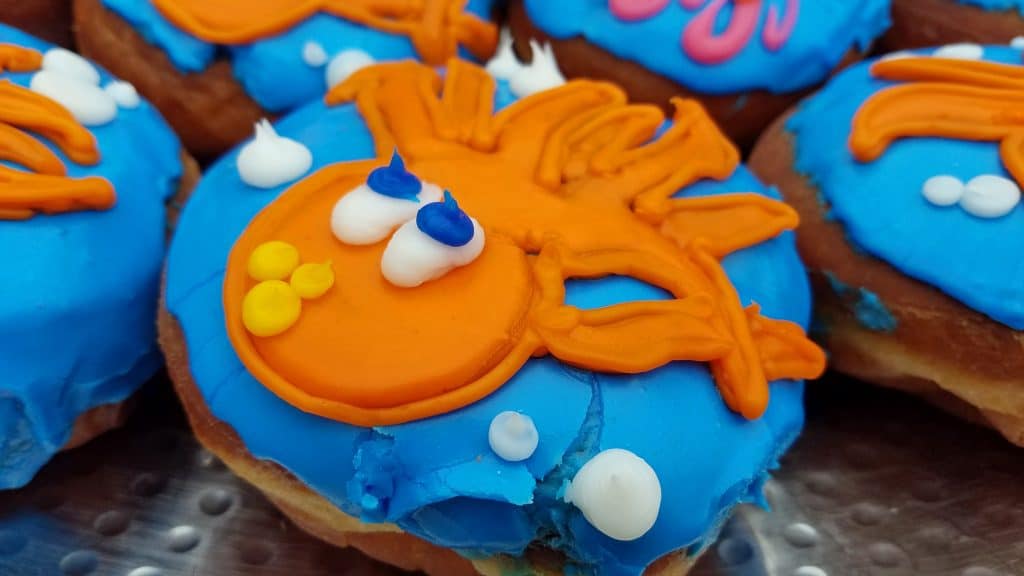 Thank you, Sea World! We love celebrating the world of the sea with you!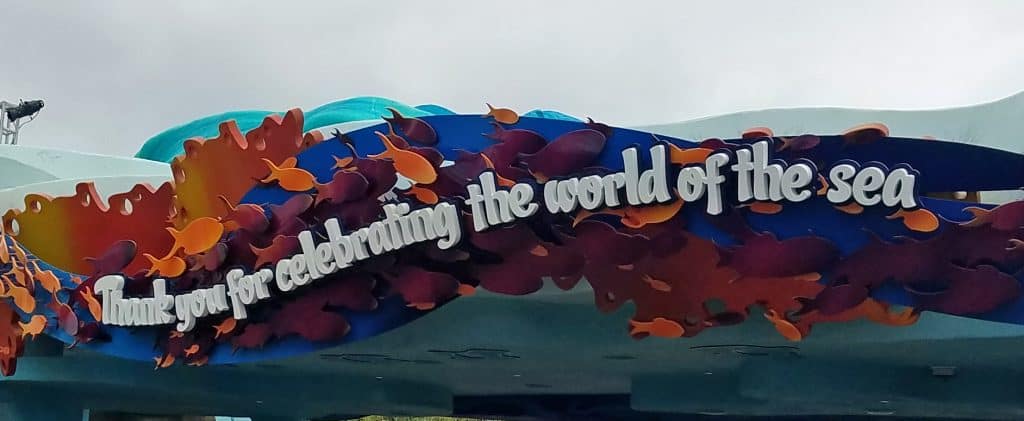 If you're active duty military or a military veteran, learn more here about their discount program!