It's no secret that I'm pretty obsessed with Marvel and all their movies. If you come to my house, you may just happen to see a full-size cutout of Thor on one side and Loki on the other. (In fact, if you happen to go upstairs in my house, you'll notice Loki's head is just tall enough to see over the rail straight into the master bedroom, making it a little creepy sometimes at night or if you forget…) There's a actual mjolnir to the right and lightning bolts on each side of the foyer. Yes, weird, but then again, it's home, so why not, right? I'm all about your home and lifestyle reflecting who you are and being a place full of things and people that you love. For me, part of that is my ongoing love of Marvel characters and entertainment.
With that in mind, it's no surprise that I'm counting the days until Thor: Ragnarok arrives in theaters on November 3. It's been a long wait since Thor has been on the big screen in a MCU movie, as he wasn't in the last Avengers movie, Captain America: Civil War. I know viewers are going to be excited to see the Incredible Hulk return, along with everyone's favorite villain, Loki. Jeff Goldblum as the Grandmaster and Cate Blanchett as Hela also star in the next installment of the Marvel masterpiece series.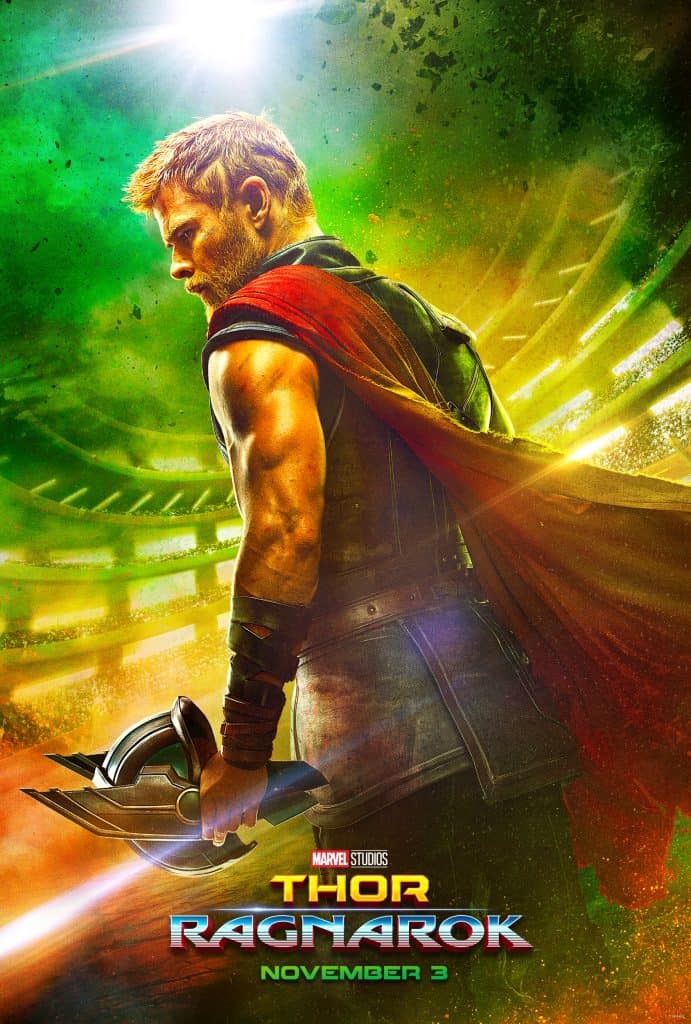 I'm still on the fence with the haircut, but watch the trailer below and you'll have a better idea of why they cut his gorgeous long hair.
Then there's this guy's beautiful hair.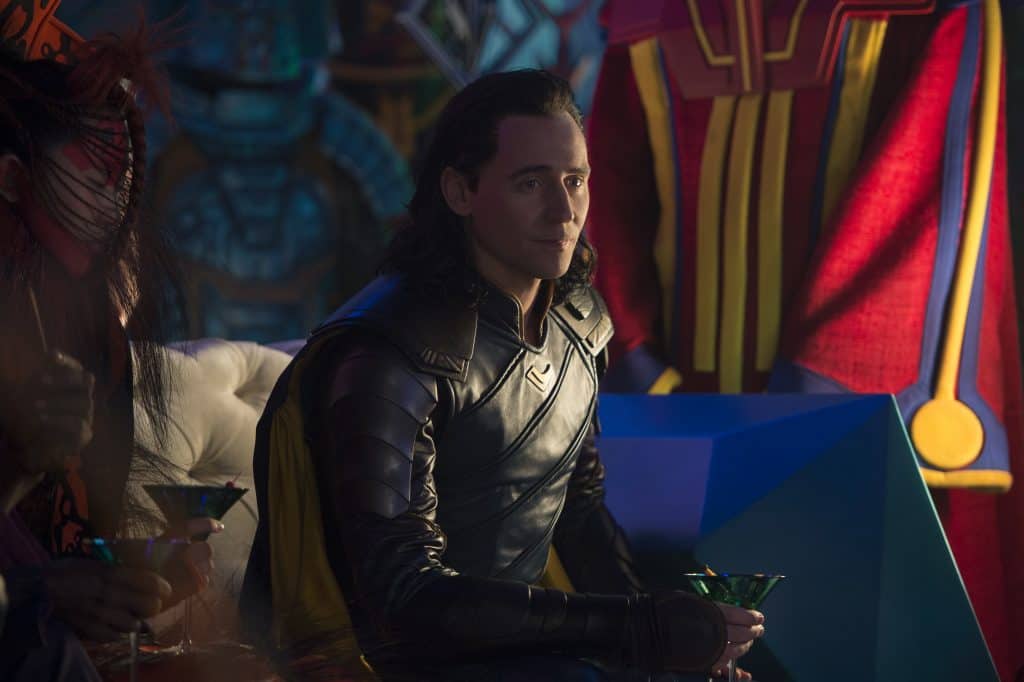 Tom Hiddleston plays Loki so perfectly, adding that slight edge of sadness and lost boy persona to a strong fighter determined to rule the world and make everyone kneel before him. (Personally, I think if he found love, he'd change entirely….)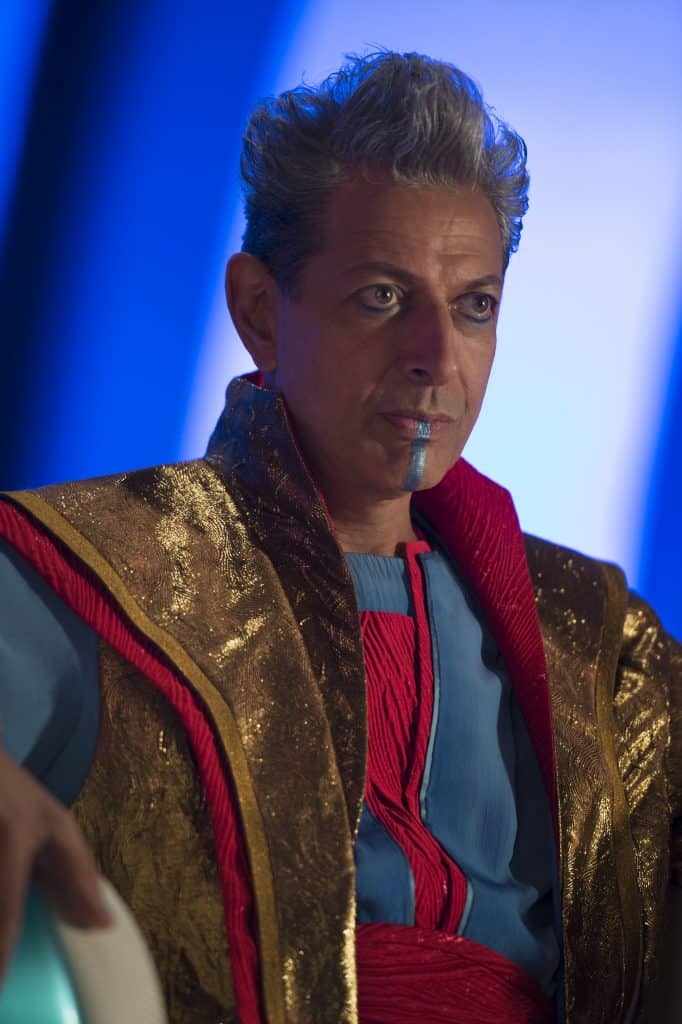 Enter the Grandmaster!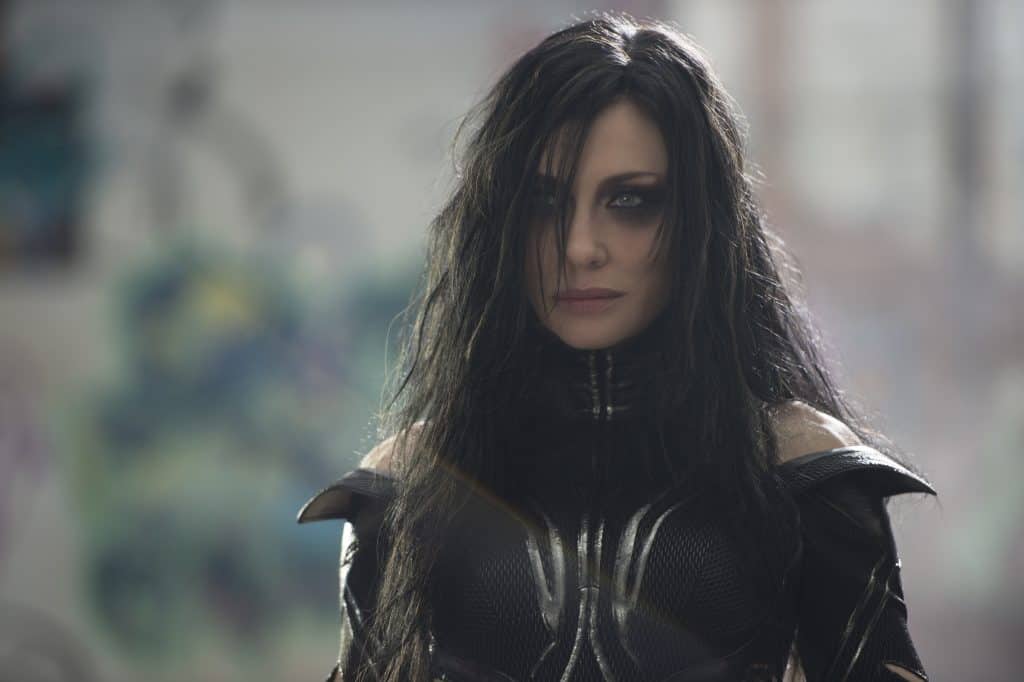 Cate Blanchett rocks the scary villainous look as well. Still, this photo below…