Last night was another dream come true: I got to take my youngest daughter to the red carpet Dolby Theater Mulan premiere in Hollywood.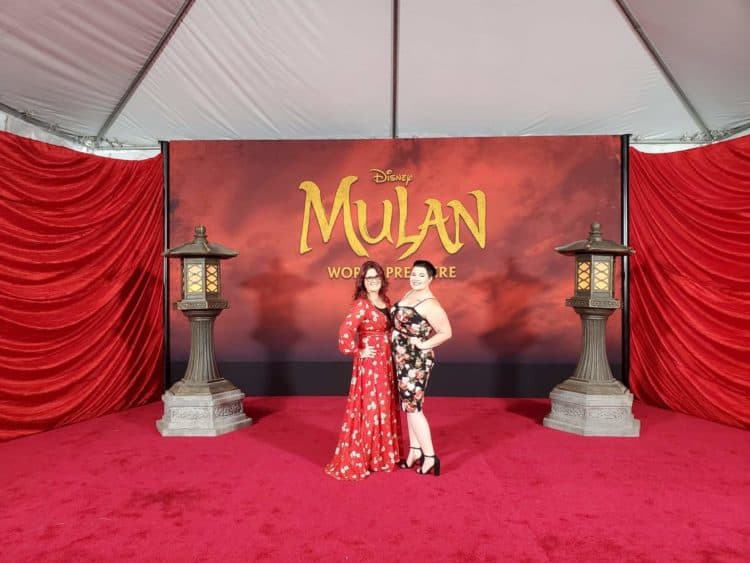 Disney's latest live-action remake hits theaters on March 27, and I think you're going to be happy. I'll review the movie in another post once the movie is out for the public to see, but we left with smiles on our faces. Our amazing evening definitely had something to do with that, but the movie was the highlight of the night.
A red carpet premiere in Hollywood is full of magic, and pixie dust just makes it better. We arrived in time to grab some sushi before check-in, where we could watch the crowd gathering along the red carpet tents. Rain was due in soon, so there were tents over the talent arrival area, but luckily, they didn't need to be used.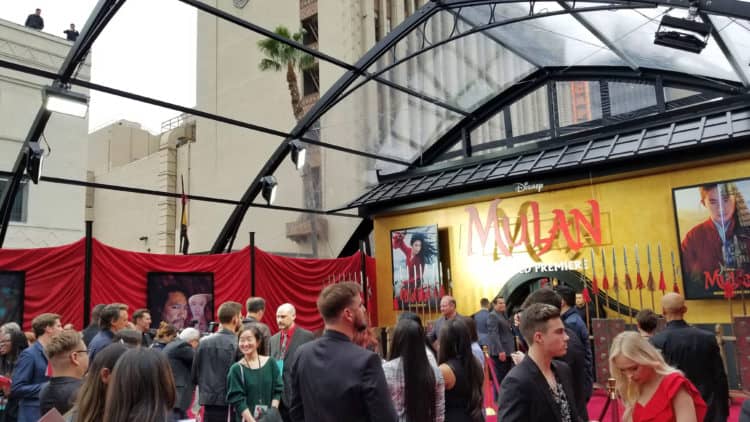 Red and flowers were the theme of the evening, and my daughter and I were no exception. I have no problem admitting that I got my dress for $20 at Ross! It was long, flowy, sheer and yet somehow I needed a dress handler. Going up stairs in a dress that trails behind you can be a recipe for disaster if you're not paying attention! I had no mishaps but I did end up being very cautious on the stairs inside the Dolby Theater on Hollywood and Highland, where the screening and post-party took place.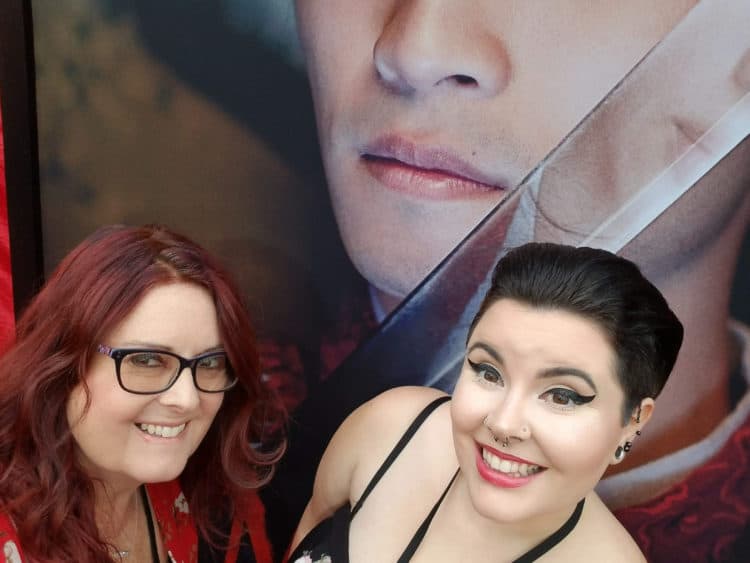 Premiere parties are full of celebrities, and the Mulan premiere was no exception. Many were scattered throughout the theater, and we saw even more when we walked by the buffet tables, where the food was all movie themed. (Those potstickers!)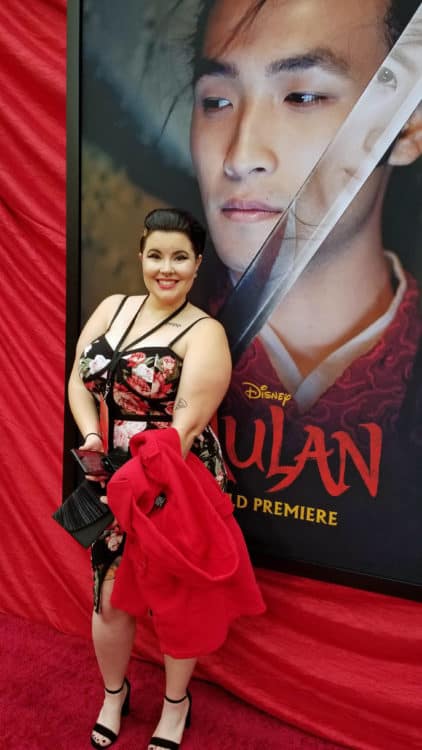 My daughter scored a photo with Brett Dalton, and I had a spontaneous brief chat with Ming Na Wen about her dress. It was gorgeous and she did indeed have someone helping her with the train. I really loved my daughter's flowered dress, too!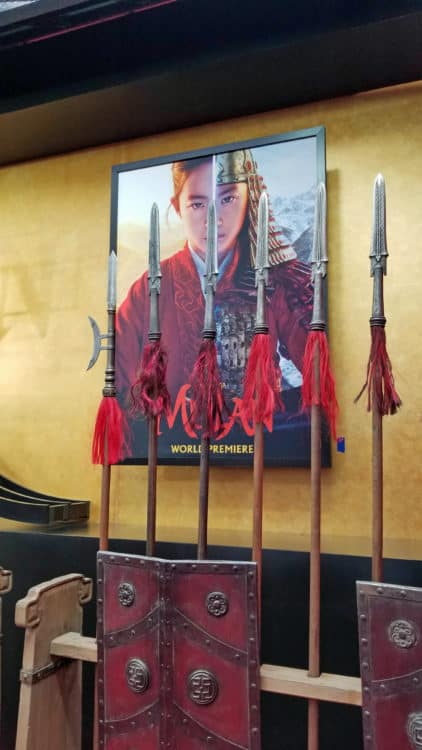 The red carpet decor itself was spot on. The food was fabulous, and as we walked around checking out the tables with fan crafts, tea, a Mulan line of makeup, we stopped to see the actual costumes from the movie that were on display.
All too soon, we had to head home. We'd said hello to friends, people-watched the celebs from afar and enjoyed the atmosphere. Thank you, Disney, for the invite to attend the Dolby Theater Mulan premiere, we're so fortunate to have been able to participate in a big evening on the red carpet!