I love name labels. I wouldn't put my kid's name across his shirt in big loud print for safety's sake, but I am a huge fan of name labels on things that can easily get lost. My older son was ALWAYS losing things at school: lunch box, lunch bag, jacket, the replacement jacket, that replacement jacket…you get the picture. I tried writing his name on the tags, but the teacher told me that people just cut off the tag. So name labels are a game changer if your child's back-to-school products are at risk of getting lost.

When my kids were really young, I tried to make labels myself. It didn't come out so well, and they'd easily come off. Now though, with products like Name Bubbles available, that's no longer concern. They sell iron-on labels … along with stick-on labels, dishwasher-proof labels, write-on labels and more.
Keep reading for a discount code to save 20% on your back-to-school name labels and other labels purchase!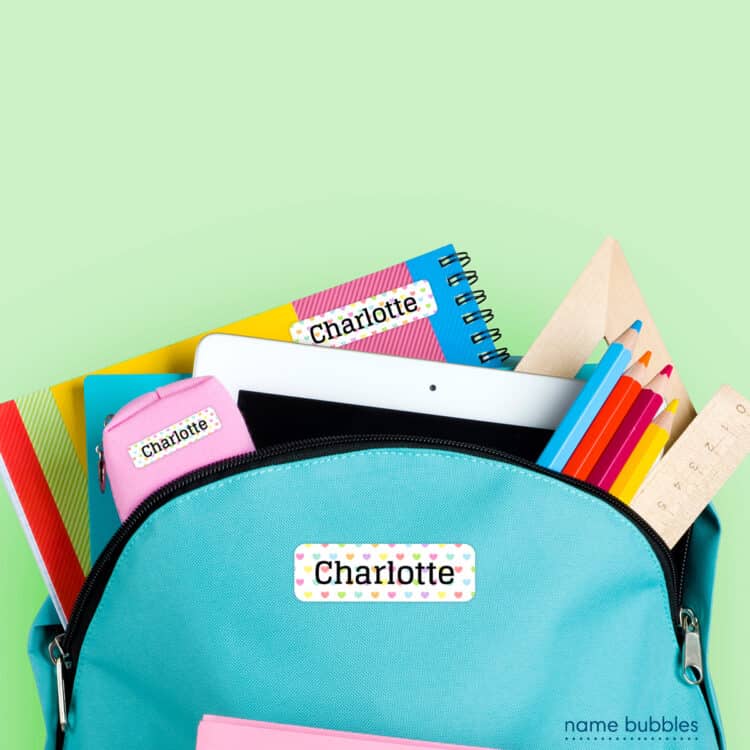 Name Bubbles to the rescue. They sell customizable labels your kids won't be embarrassed to have on their backpack or insulated lunch bag. With the huge variety of color and style options, they can even pick out what they want on their own.
Some of our kids' teachers used to ask for labeled notebooks for turning in weekly journals, or just the sake of kids not taking each others' homework projects. Name Bubbles labels can even be used for these types of things, because their prices are so affordable, you can order a whole slew at once and slap them on things at-will. Going to summer camp and packing a suitcase? Put on a label. That one time at band camp? Here's a label. Uniform for chorus or the play? I have a label for that, too.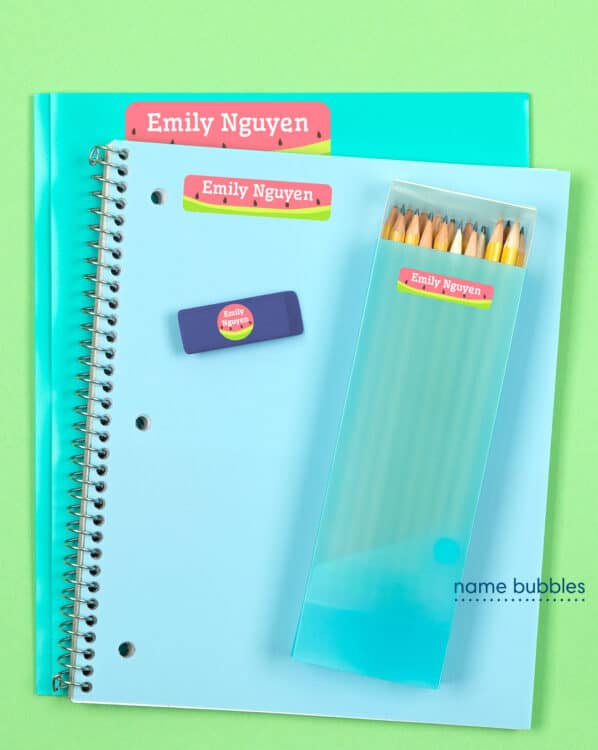 I may have even used one or two of them for dishware. It helps you get your products back when your child needs to take cupcakes for a birthday event…and I admit to using one when we dropped off a dinner for a sick friend, and I knew she was going to have a ton of dishes to return eventually after she recovered. (I even told the hubs to not worry about washing the dishes, he had other things to worry about, but he did wash them.."I even hand washed your platter for you! Didn't want that label to come off!" Oh Dude, never fear, it won't come off!)
My daughter rarely has someone outside of her home babysit her kids, but these name labels also work great for baby bottles! Even when a small child is wandering around an outdoor event or poolside at a friend's home, they may leave behind their favorite sippy cup. A Name Bubbles label helps her get them back without a child meltdown because they can't find the cup they HAVE TO HAVE before they go to bed. (We have all had that happen with every child at least once, right?)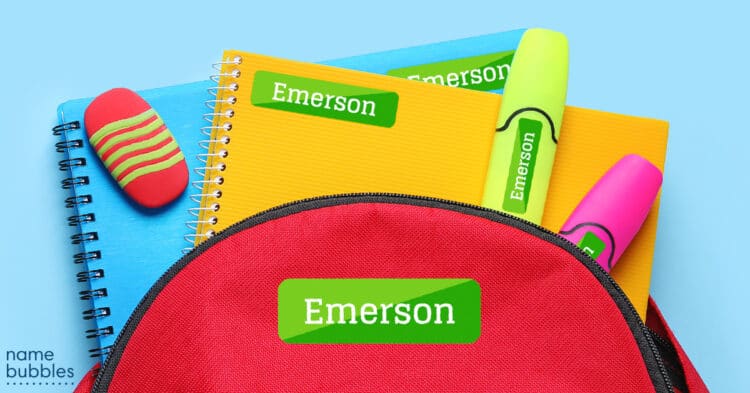 Take a peek at the Name Bubbles website, and scope out the Their School Label and Daycare Label Packs. Buy in bulk and get everything you need at once.
You can even save 20% on them right now with code BTS20 at purchase online!
Or, use CODE: CARE to save 20% on Daycare Label packs! Click HERE to see the variety of choices.
Have fun choosing what ones you're going to buy! It's hard to stop at just one or two. Enjoy your summer and I hope your back-to-school products shopping prep isn't too rough!