I am a diehard Google calendar user, and I keep lists all over my house and desk, but my favorite way to track my schedule and tasks? Paper. Old school. Below are some of the best planners for getting organized in 2022, all from Erin Condren and all absolutely adorable.

Three new really cool products became available today, and if you're like me, you may want to buy something from each line. You can purchase them online at ErinCondren.com, along with the hundreds of other fun items for getting organized, including planners, stickers, markers and more to personalize your planner and accessories…which makes it all so much more fun!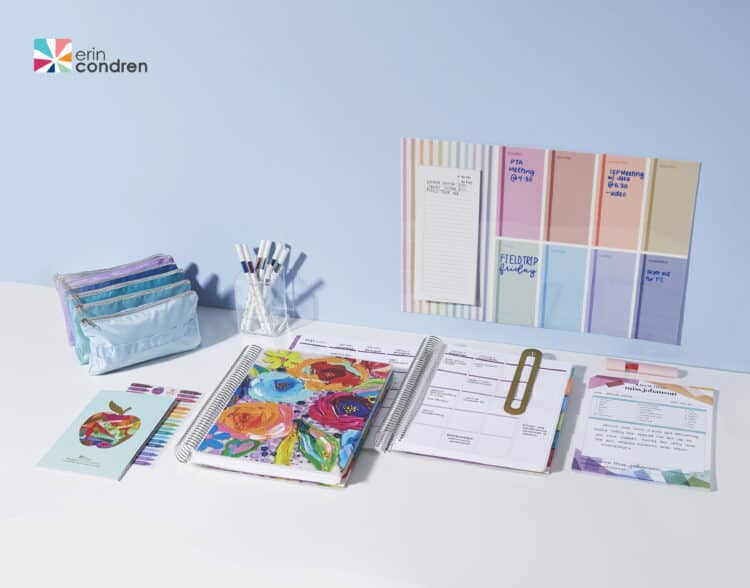 Getting organized doesn't have to be a chore if you can do it in a way that makes you enjoy it.
For me, that's bright colors or patterns that reflect my lifestyle. I just was given a new LifePlanner by EC, which should arrive in the next couple of days. It has the phases of the moon on the cover, which very much fits 2022 for me. Life changes, being mindful of what's going on around me, and trying to be more at one with nature.
So the first of the three new products I want to show you today is this new Minions line. I saw these and all I kept hearing was ba-na-na.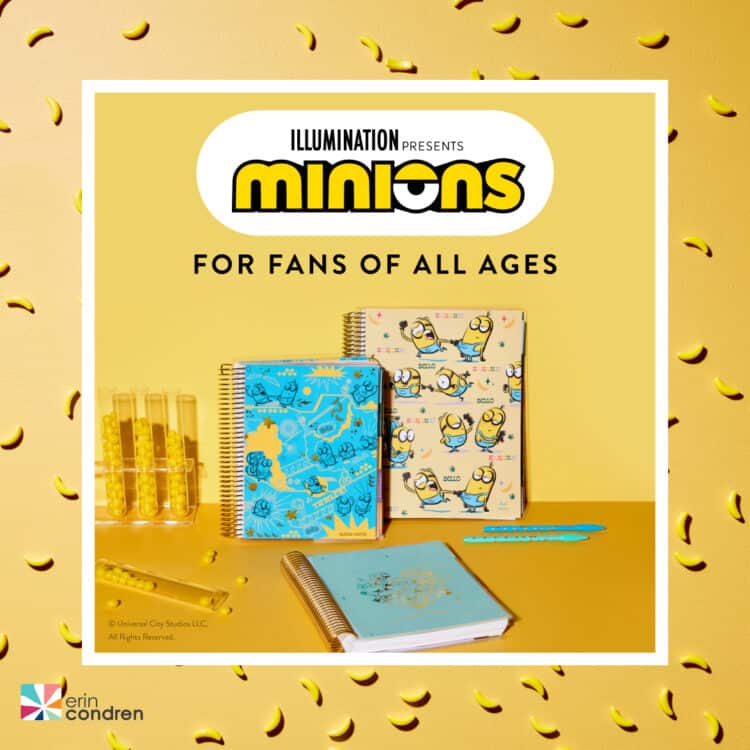 If you're a Star Wars fan (like me) this new product line will be on your desk as soon as you can have it shipped, right?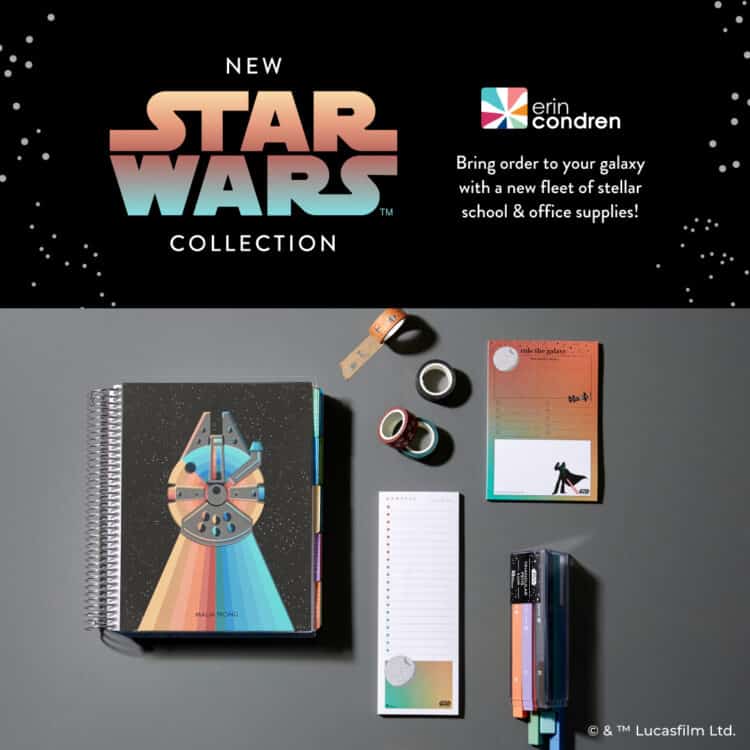 That tape! The color scheme on this is so fun, and I know several Star Wars fans who could stand to get organized a little better, so there might be some early holiday gifting going on….speaking of which, these Hello Kitty and Friends products make great gifts for yourself if you're treating yourself, right?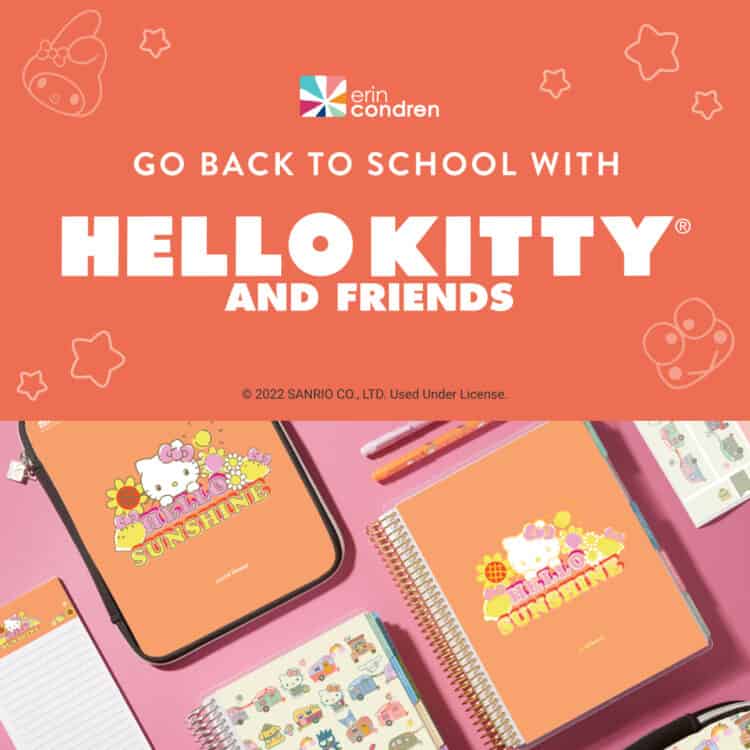 My teenage self, trying to get organized just to make it through trig class, could have used these!
Whatever your planner style is, you'll find something like it at ErinCondren.com. Personalize your planner, and then order matching pens, a calendar or other organization tools to fit your mood. With such a big selection, you can easily change them up at-will with more specific planners, like fitness planners, New 2022-2023 Teacher Collection, and other things made to fit a certain need.
Teachers: get 10% off through July 13, 2022 HERE!
Use the links I've shared here to shop and check out some of the sales, including this one to the latest planners: New 2022-2023 LifePlanner Collection. I bet you'll want more than one…or need it, if you're like me. I have one in my car, another for my personal life, and a third for my business/content needs. Getting organized needs to be done your way or it won't work at all!