I'm a nerd and I love nerd gear.
There, I said it.
For years, I've loved all things Marvel. I love Star Wars. There are others, but let's just say I'm a little obsessed with the Avengers, particularly Thor. If there's ever a villain I wanted to still hang out with, it would be Loki. (Want to hear about my Thor and Loki tattoo? For reals.) Being surrounded by others who share my fascination? Those are my peeps, so when I scored press passes to visit Comic Con Revolution 2017 in Ontario for free, heck yeah.
We had to dress the part, right? I did consider wearing my Black Widow costume though….like I said, nerd gear.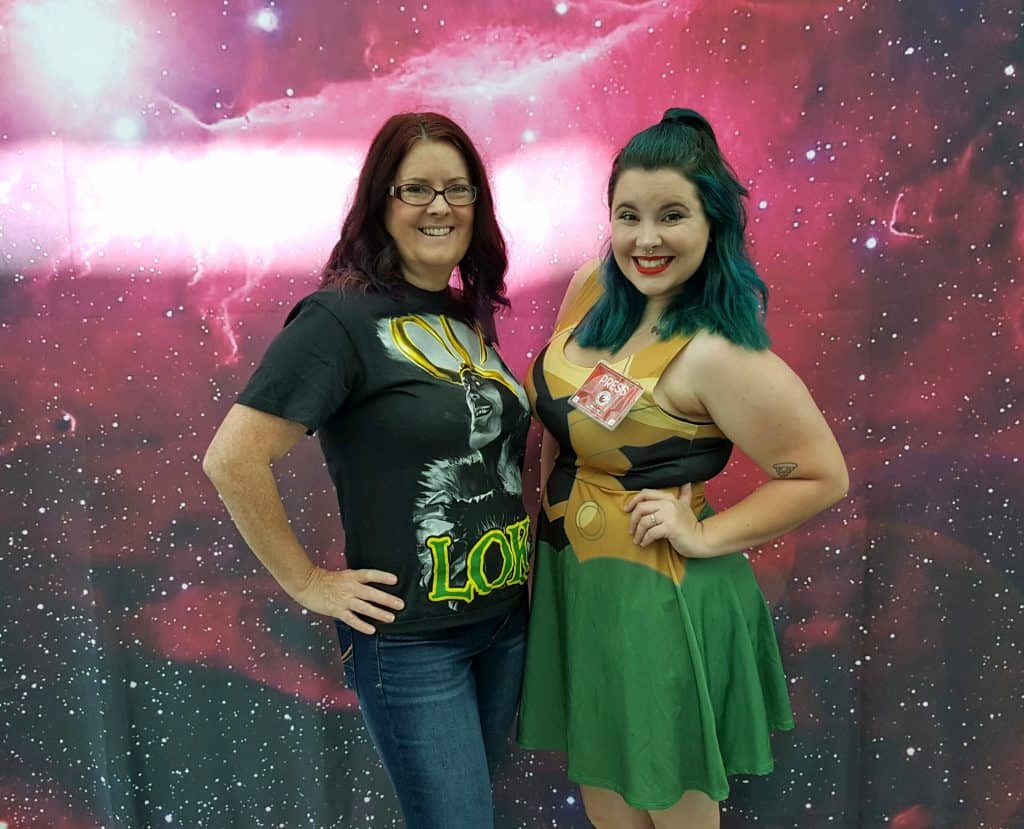 It was all I'd hoped for and more. The husband and my younger daughter went with me; she's got her own blog and a lot of it is focused on special effects makeup, so she was as excited as I was. The first thing we saw after parking the car was Star Lord and two Deadpools. It only continued from there, as we walked past Pikachu, two Harley Quinns and three storm troopers.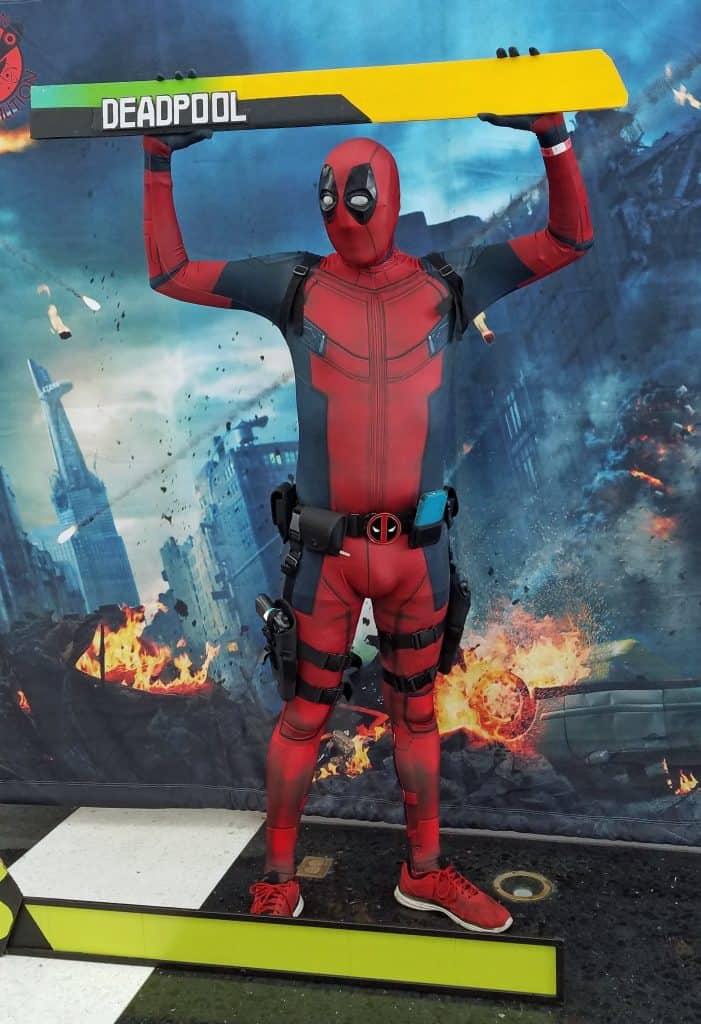 Once inside, it was long aisles full of vendors selling things from custom-made jewelry, hand-painted wall art, superhero clothing, original comic book covers, comic books, video games and more. I almost bought another Marvel bag, but then decided to hold out until the new Thor: Ragnarok gear comes out. Another vendor makes hand-made backpacks, bags and even makeup bags. I may or may not have a new Avengers makeup bag to add to my travel kit in the works.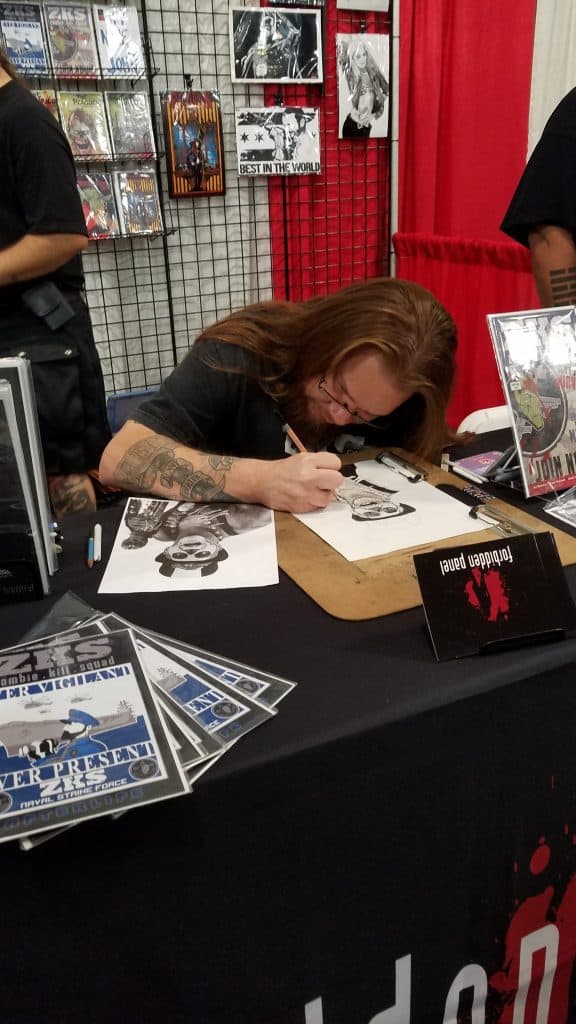 You can rush through all the aisles and scope out just the things you want to buy, but you'd be missing out. Stop and stroll and watch the artists at work. So many unique pieces of art were being created that day, and you could buy most of it. Want something personalized or custom? Lots of options!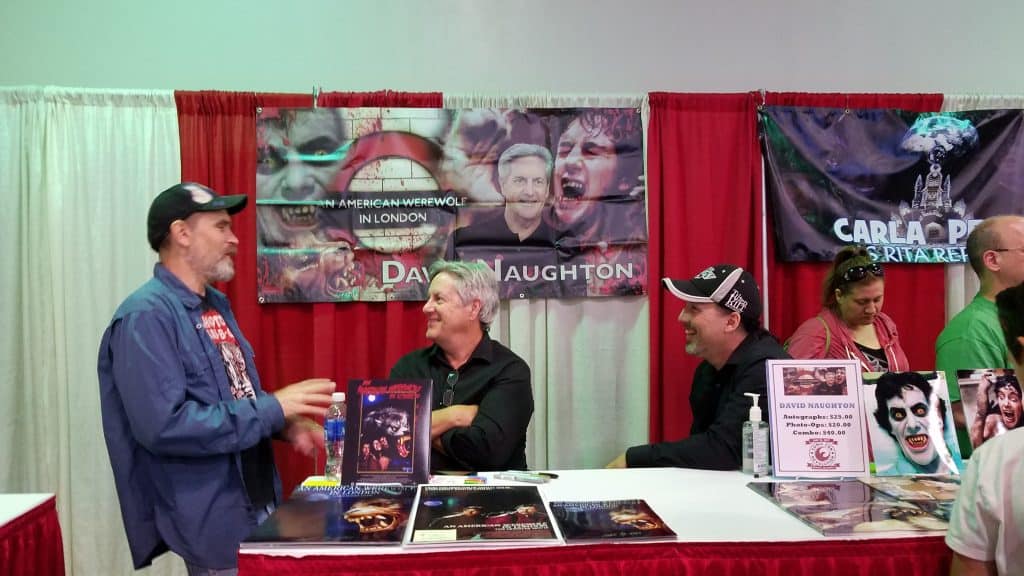 Autograph alley had a line of people waiting to see people like David McNaughton (not just from Dr. Pepper commercial fame!) and the voiceover cast from Overwatch. That just happens to be my younger son's current favorite video game, so it was a real pleasure to speak with Anjali Bhimani, the voice of Symmetra. We didn't know a lot about the game, but hearing her tell us about the real story and message, we were a lot more comfortable with him playing it. (And if you've heard the rumor that the character is autistic, you'll want to read this article.)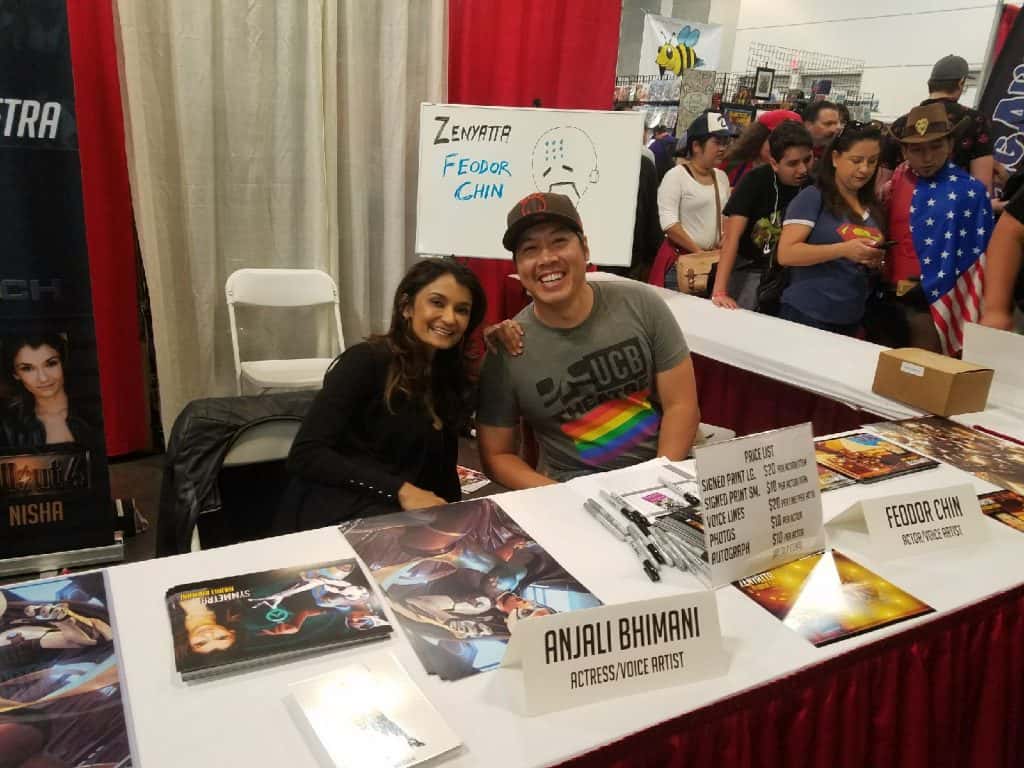 We arrived early, so we had ample time to wander. Before an hour was up, we'd already purchased Red Chapter Clothing t-shirts, where the lettering allows you to read words from either direction; I ordered a shirt that has Loki and Thor in the same image, with the text reading Thor from one direction and Loki another. It hasn't yet arrived or I'd share a picture, but I will update with it later! I'm so excited to get it!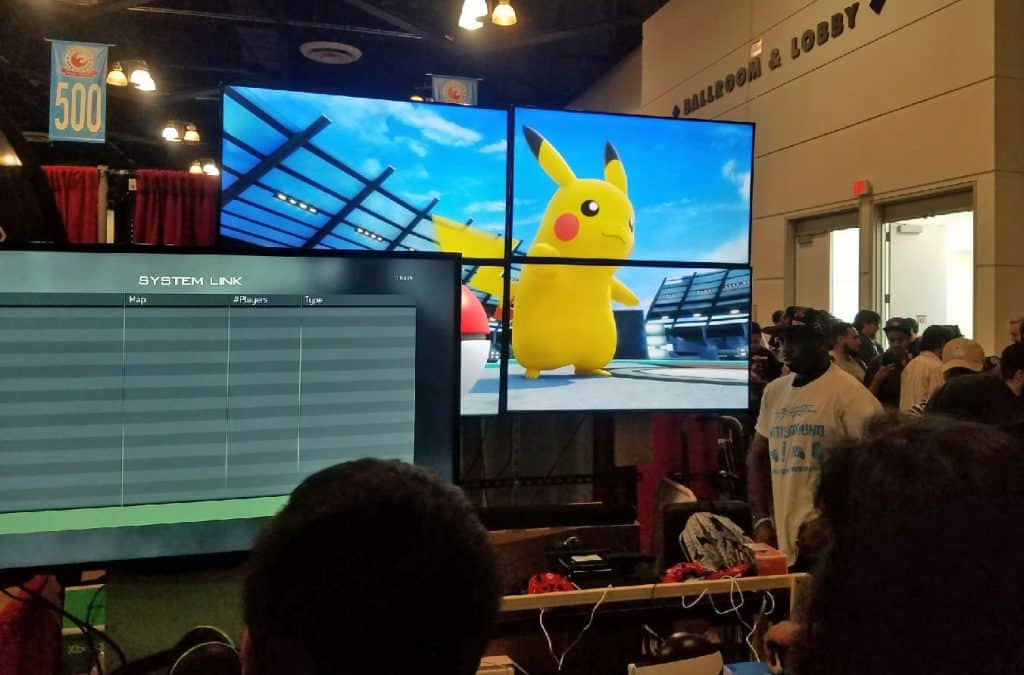 I got a Loki mask keychain and ring, but the pirate jewelry booth caught my eye and I spent another chunk of change getting gorgeous pirate era jewelry for last week's Pirate of the Caribbean: Dead Men Tell No Tales premiere. This gorgeous broach and earrings went perfect with my black dress.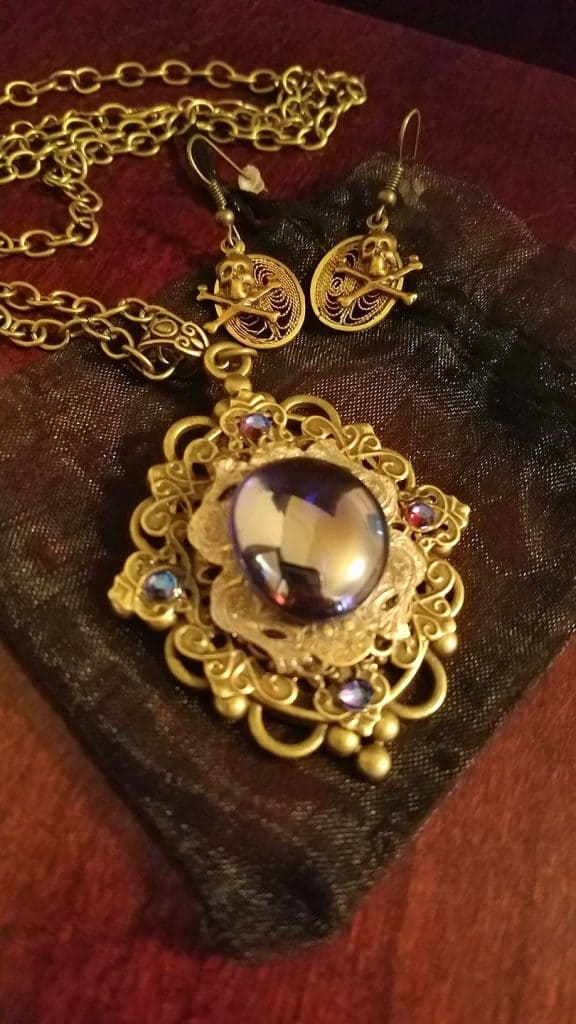 Seeing Hollywood Wolverine was a real highlight of the day. (Check him out on Instagram!) Not only does he look like the real X-men movie cast member, but he sounds like him, too. He was pretty popular with the selfie requests, which is totally understandable as he poses you to make a unique photo for everyone. So much fun!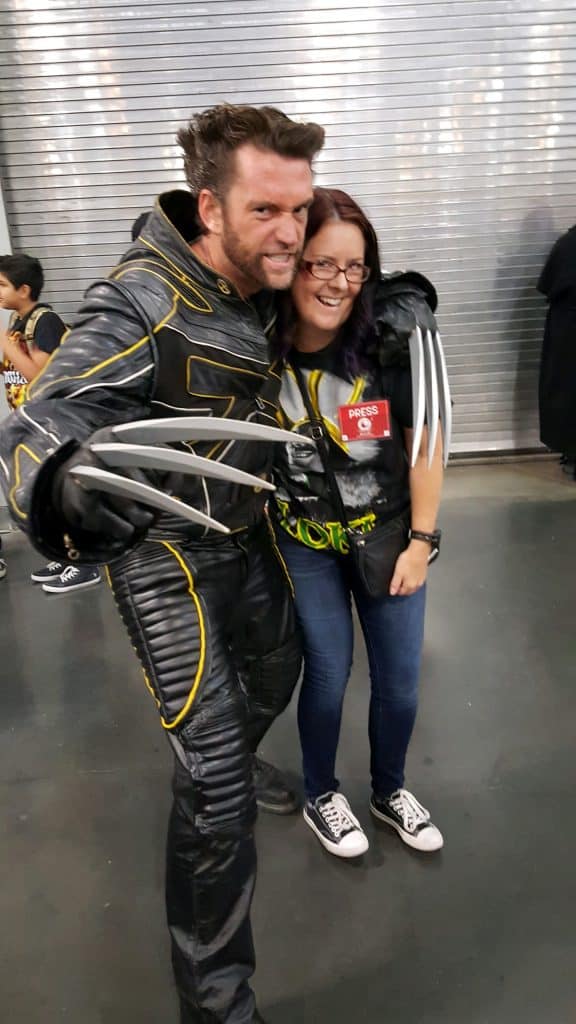 We ran into Deadpool and Spiderman indoors, too. If you haven't seen the movie, Deadpool, the Hello Kitty backpack may not make sense…so go watch the movie. (Keep in mind, it's not a child-proof movie — to quote Captain America, "Language!" And a few other things…)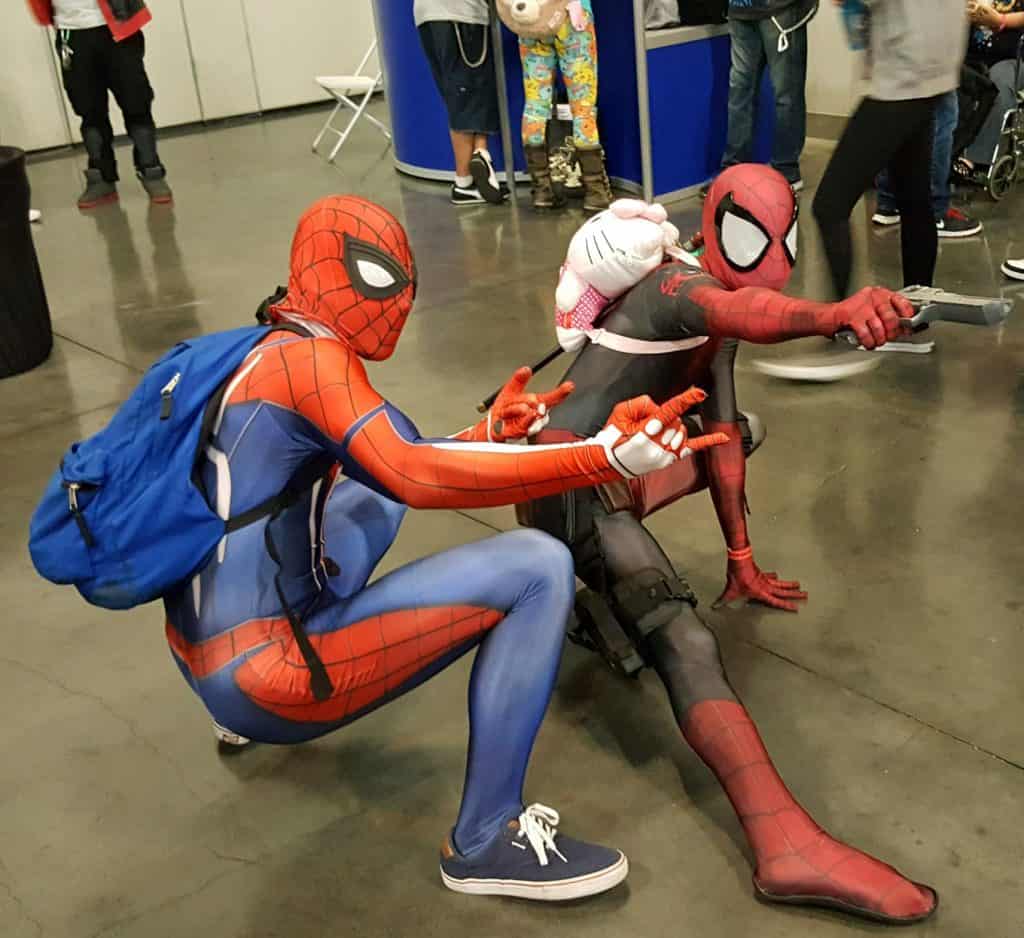 The makeup vendors were fun, too. So many different things you can buy for your cosplay, and most of the vendors were dressed for the day. This Harlequin Costume booth was full of stuff that my daughter wanted to buy. She does Halloween haunt makeup and works at the haunts so this was maybe one of her favorite booths, though she did buy some new and up and coming female protagonist comics. It was encouraging to see so many new female characters becoming popular in the cosplay world!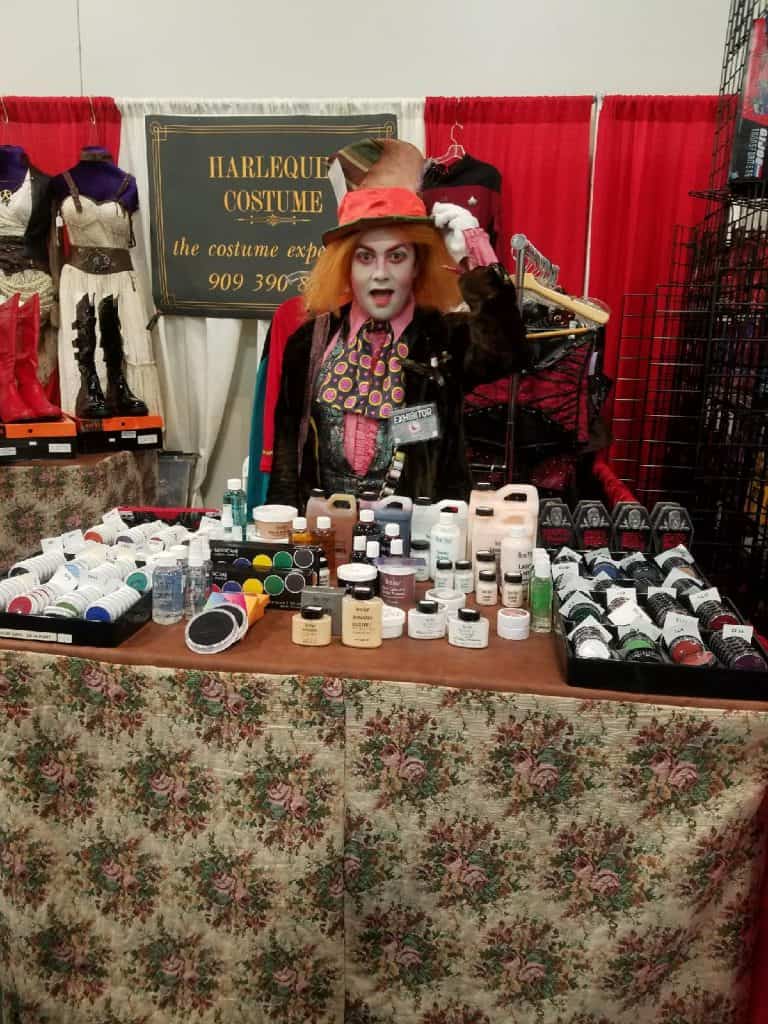 We had a lot of fun at the convention, surrounded by a lot of other peeps who get the obsession with comics and characters. Photo opps, celebrity signings and so much talent all in one building! While it got more crowded as the day went on, we noticed zero rudeness or problems. So often, conventions or events like this result in pushy people but there was none of that. Kudos to the staff of Comic Con Revolution for being organized, having everyone's needs met with food/water and plenty of space to walk and take photos without glomming up walkways. Everyone was kind and friendly, even as more people entered. We'd definitely attend again, and next year, we may even all be dressed up! You can never have too much nerd gear.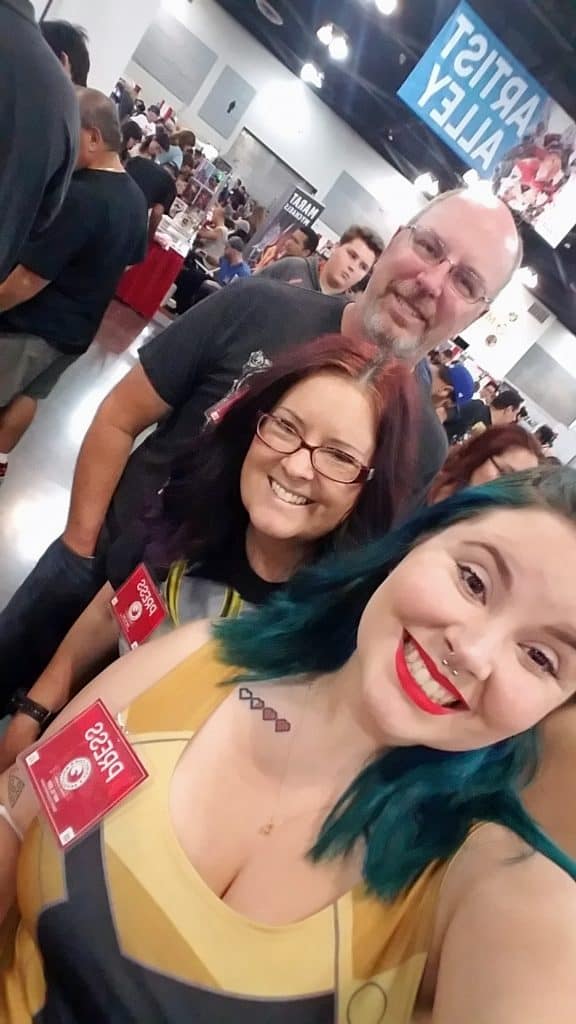 Next year's Comic Con Revolution is already in the works! Scheduled for May 19 and 20, 2018, he size will be much bigger, taking over the other main room in addition to the ballroom from this year. Ticket sales will start in the Fall of 2017. This year's attendance was around 5400, so with all this extra space and a reputation for putting on a good show, sales will undoubtedly, and deservedly, be much larger next year. Don't miss it!