When our youngest son was small, he LOVED garbage trucks. He'd see them and yell, at the top of his lungs, no matter where we were at: "BIG!! BIG!! BIG!!" He was fascinated with them, and we
Here's some info straight from the latest press release for 2024 Monster Jam at Angel Stadium tickets on sale now!
Experience big-time family fun at Monster Jam®! The most unexpected, unscripted and unforgettable motorsports experience for families and fans in the world today returns to Anaheim for three adrenaline-charged weekends at Angel Stadium on January 20 & 21, followed by February 3 & 4 and wrapping up February 17 & 18, 2024. At Monster Jam®, world champion athletes and their 12,000-pound monster trucks tear up the dirt in wide-open competitions of speed and skill.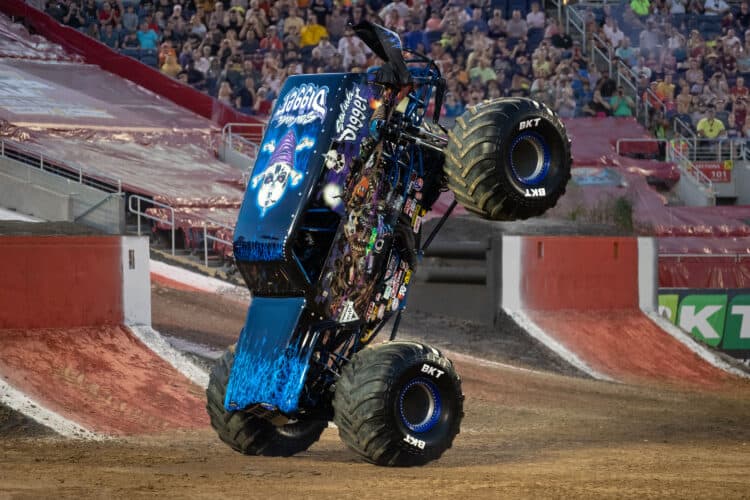 Sign up today to become a Monster Jam Preferred Customer at MonsterJam.com to get exclusive early access to the pre-sale offer code to purchase advance tickets starting today to get the best seats available before tickets go on-sale to the general public next week on Tuesday, September 19th.
The fun begins at the Monster Jam Pit Party fan experience held each Saturday and Sunday prior to the event.  Fans can see the massive trucks up close, meet their favorite drivers and crews, get autographs, and take pictures.  Activities include the Sand Box play area, inflatable slides, Spin Master remote control truck course, coloring and temporary tattoo station, and photo ops, including the chance to take a photo with the Series trophy.  This fun-filled experience is the only place that allows people to get up close access to the Monster Jam teams and get an insider's look at how these trucks are built to stand up to the competition.  Fans are encouraged to get to their seats early to experience Monster Jam Trackside approximately one hour before the event start time.  Featured festivities include competition previews, driver interviews, giveaways, opening ceremonies and power rush truck introductions.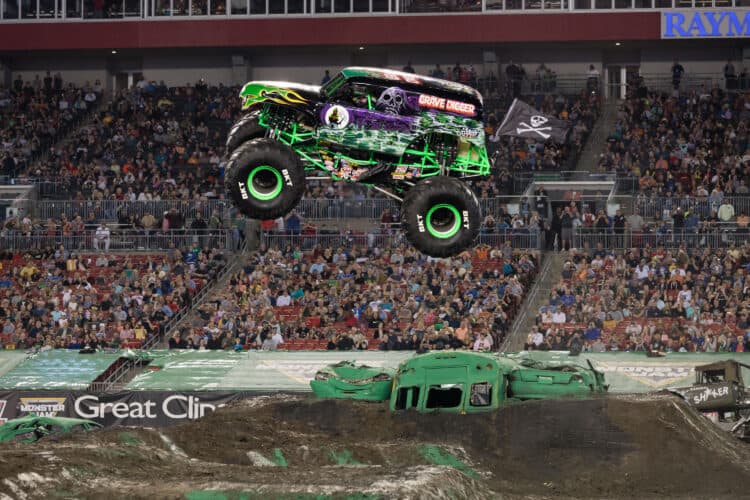 Angel Stadium is about 45 minutes or so from our house, so it's an easy drive. If you've not been to the stadium before, it's easily accessible from both the 57 and 22 freeways. Parking can take a little bit of time, because it's so big, but if premium parking is available, it can be a timesaver and make it easier to leave after the event.
Purchase your tickets at Ticketmaster.com! Get them for less while you can, and you'll also have a much better chance of getting the seats that you want. Don't miss out on the fun photo opportunities pre-show. Have a blast — and in the meantime, enjoy this YouTube video about the 2024 Monster Jam at Angel Stadium and the whole tour schedule!