Every single year, I add SEND HOLIDAY CARDS to my Christmas prep list. Every single year, it goes unchecked. In fact, it's usually the ONLY thing I don't check. I don't find the cards I like, I get caught up in other things, whatever my reason…I mean, excuse, it's bad. But this year? I'm on it! Our custom holiday photo cards are in the bag, thanks to Basic Invite and their easy ordering process!

This past year, the kids gave us an incredible Christmas gift: family photos. We got over 100 photos back. I don't have enough wall space for them all. I want to share them with our family and friends but like every other mom out there, I'm busy and that takes a lot of time. Putting some of them on custom holiday photo cards is a win-win!
If you're getting ready to order holiday cards with photos, look at Basic Invite! They have over 180 colors to choose from, and you can edit all the components as you create your perfect card to make it 100% personalized. Once you're settled with your design, you can order a sample so you can see what it looks like before you order your whole batch. Pretty sweet, right?
Your family can be front and center, fully sending your message to your friends and loved ones, for an affordable price AND without a ton of work. Aren't these adorable?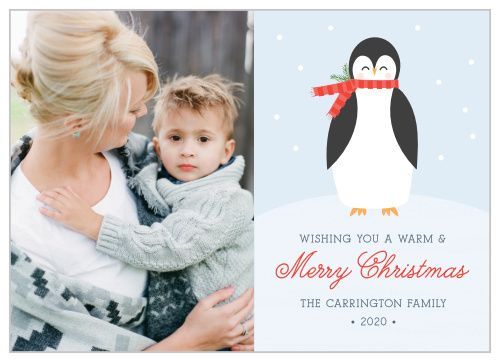 Basic Invite also offers over 40 colors of envelopes. I can make my cards stand out from the rest and they will really fit our style. Our family photos have all the girls in floral tops and dark jeans; the guys all wore solids that matched their wife's floral top. This gives me a lot of leeway in choice but I'm a dark purple and black kind of person primarily when it comes to clothes, so now my cards can really represent us.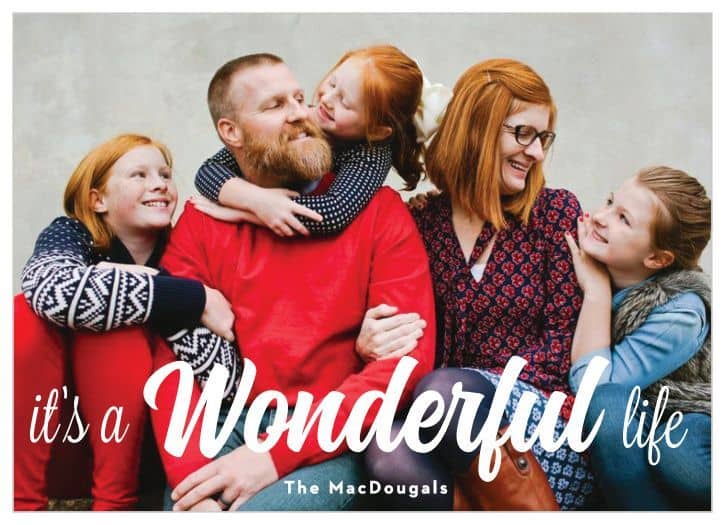 You may be more organized than me, but I gave up on my physical address book years ago. Now I have to ask people for their address, which is a pain for more than one reason. One, I have to admit I didn't write it down, and two, I send out a lot of cards. That's a lot of address to wrangle. Basic Invite has an address capturing service option, where they will do the work for me! They'll seek out the address, reaching out via social media to get it from recipients, and then they will print it out for me on my orders at no cost. That will save me SO much time.
If you're in need of christmas cards, check out Basic Invite's offerings for custom holiday photo cards! They also offer business Christmas cards, so your business can avail itself of the same convenience. Prices are fabulous and you can create the holiday cards that you envision!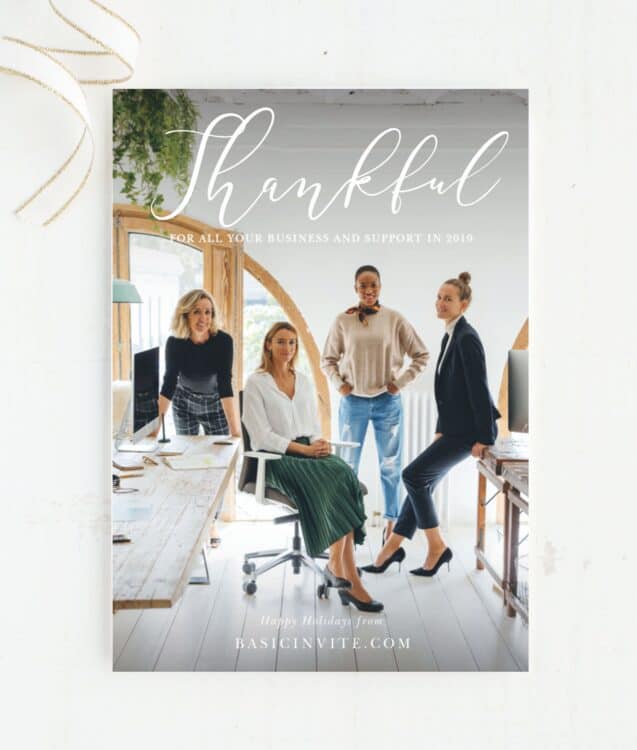 The holidays come and go so fast, get started now by planning ahead and ordering your custom holiday photo cards at Basic Invite! Follow them at @BasicInvite on social for more inspiration. I think this is the year that sending out our family photos will get checked off on our list!