Every year, we plan at least several holiday gatherings: a relaxed coffee and sweets afternoon, a couple nights by the fire pit out back under the stars and a few birthday dinners. One thing that stands out though is our annual Griswold Christmas Vacation party. It's the event of our season and each year, we try to add new things to the evening. Our guests love it, but those added things mean that much more, well, work. Holiday party planning is stressful but it's supposed to be fun. Now I've fun one way to remove some of the stress and add an extra fun touch: custom invitations from Basic Invite.

Invitations often set the tone for a party. Formal? Casual? Silly? I want my prospective guests to open the invitation in a rush and feel a little excitement about our big night. I want the invitation to convey just a hint of what to expect that evening. I want the invitation to build some anticipation and for people to be eager to attend. An ugly invitation can send the message of a boring party, and our family is nothing if not boring, so Basic Invite is coming to the rescue.
Designing your card is simple and you have complete control. With over 180 colors available, you can add whatever touches you want, all the way down to the color of the card stock, the ink, and any images. This option alone makes Basic Invite anything but your basic invitation company.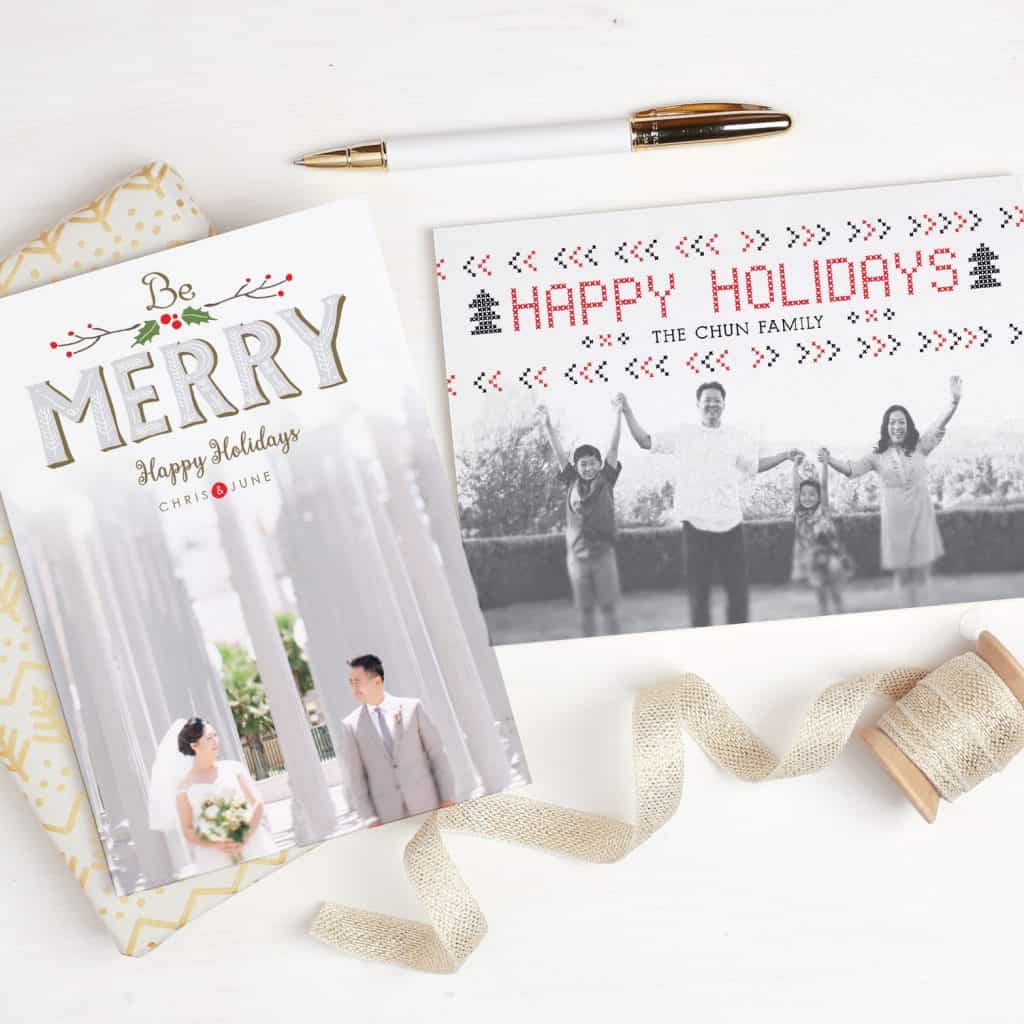 Start by choosing your category, and for this invite, I chose Holiday. There are over 250 templates available to use, or we can upload our own image. This year, I think I'd like to use an image from our last party. The husband and I are dressed up like Clark and Ellen on the night of their party when the SWAT team invade because of Cousin Eddie's well-meaning attempt to kidnap Clark's boss and teach him a lesson. But then again, I really like the template that says "Join us for a holiday soiree." The blocks of copy can be moved around on the page and each individual element is labeled on the upper right where you can choose that color individually. The invite can be as unique as our party!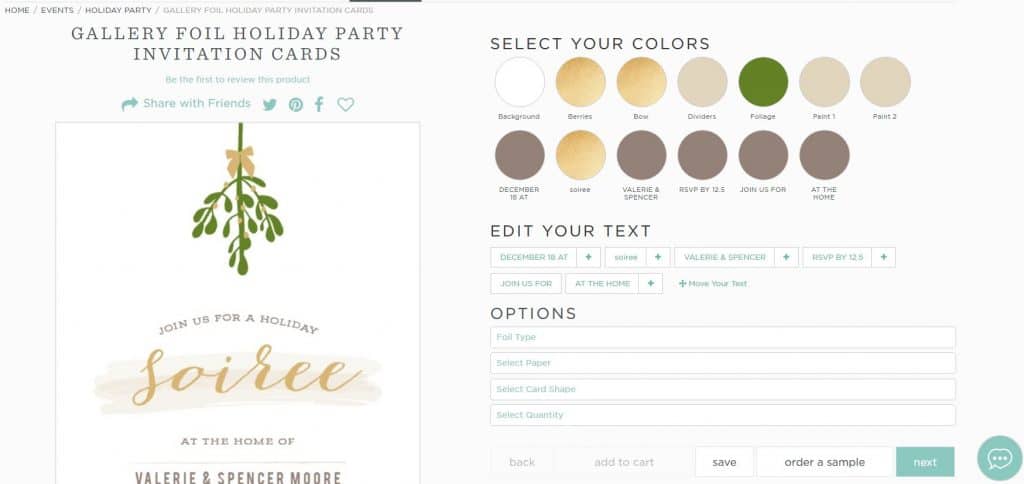 Then choose the materials, the texture, the weight, etc. There are 40 colors of just envelopes! If you like some extra glitz and glam, you can even choose from foil, like gold, silver and this season's hot color, rose gold. Before you're done placing the order, you know how long it will take and when to expect delivery. Not sure if you're going to like it? Order a sample to review before you place the final order.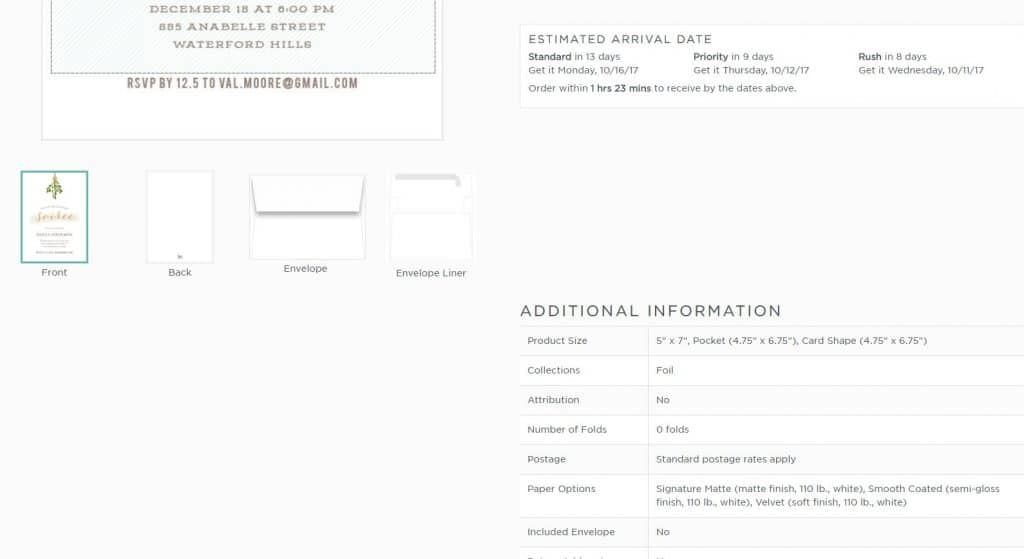 If you order now, take advantage of a 30% discount with code: holi30. Use it for your holiday cards, company holiday party invitation, or Christmas party invitations like the ones I talk about above or the ones below.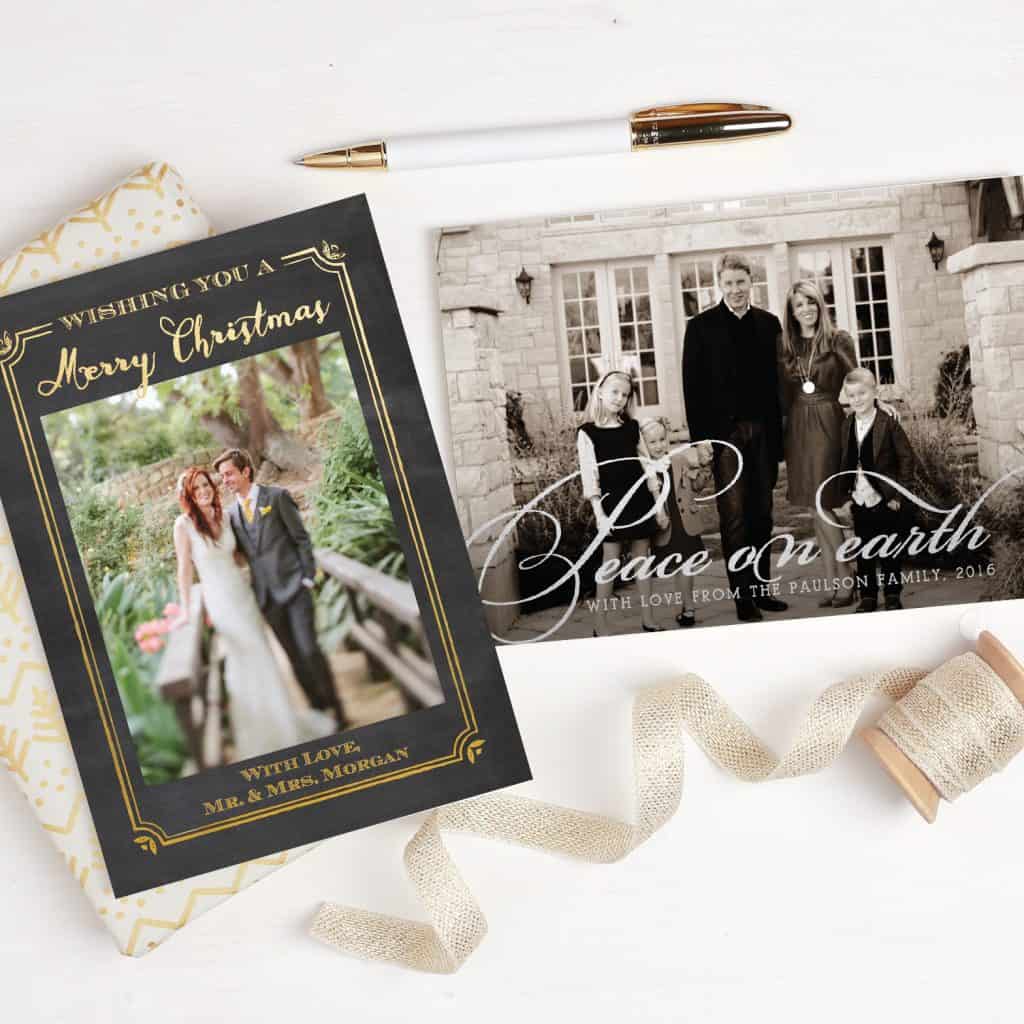 Basic Invite is a fast way to get your holiday party planning show on the road. Get your guests excited and take one task off of your massive To Do list, so you can get to the fun part: planning the food and games!
Enjoy your holiday parties and gatherings and whatever it is you need your invitations or cards for. Let the holiday season begin!