As the holiday season gets busier, we get less time to spend in the kitchen…but people still need to eat, so we look for easy ways to fill stomachs that don't have us in the kitchen for long. While my kids are no longer little, they still want snacks, and pizza will forever be a favorite, so last week, I made up this super-simple mini bagel pizza idea for a quick holiday snack. Thanks to Smart and Final, my holiday helpers are fed and happy in a jiffy.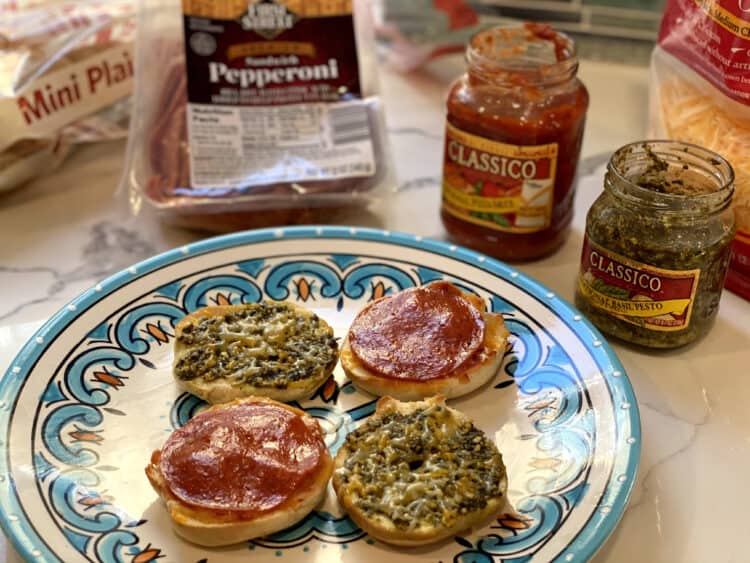 I miss having little hands in the kitchen helping me make cookies. We still try to have some family time during meal prep, but as schedules change, it gets harder. College distance-learning, varied work hours, people just eating at different times because COVID has thrown us all for a loop — it all adds up, and we have to be creative with how we gather in the kitchen.
My new holiday helper is my grand baby. At 19 months, she's the perfect age to learn to mix mix mix but due to safe-at-home restrictions, we've had to resort to Face Time more often than I'd like. She couldn't make these pizzas with me, but I know she'd enjoy eating them with her uncle, who did enjoy them with me. He spent many hours in the kitchen with me growing up, and still does sometimes now. (Moms, enjoy those moments, no matter how messy or chaotic they get. Kids grow so fast!)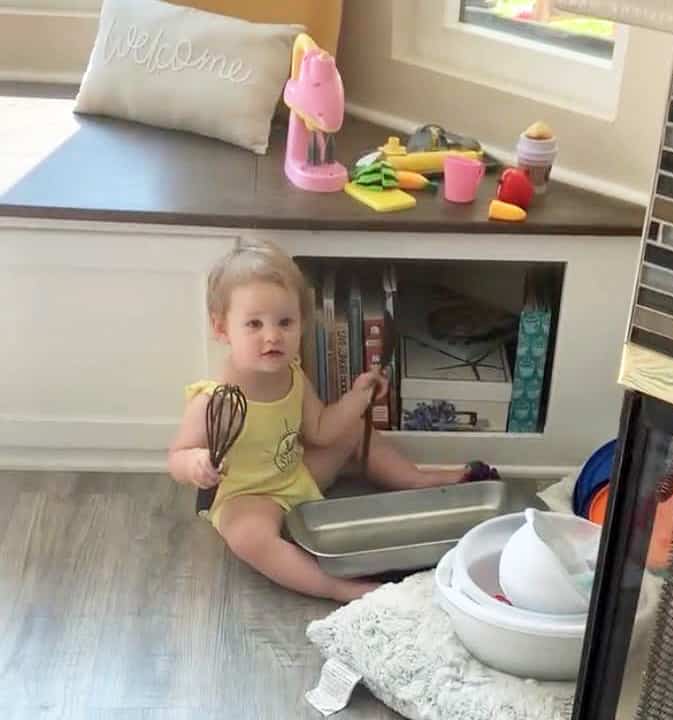 Who is your holiday helper? Snap a photo of her or him helping you in the kitchen and share on social media with the hashtag #MySmartandFinal. Be sure to tag @SmartFinal, too, so you can be entered for a chance to win free groceries from Smart and Final for a year!
There's also a really cool Instagram giveaway happening on Mondays. Post a picture of your snack hack, same hashtag/handle as above, for a chance to win a $25 Smart and Final gift card! (You can find me on Instagram at DangerousCupcakeLifestyle, where I post snack hacks on Mondays, too!)
But back to my quick holiday snack idea, these mini bagel pizzas! It's so easy, I can't even call it a recipe.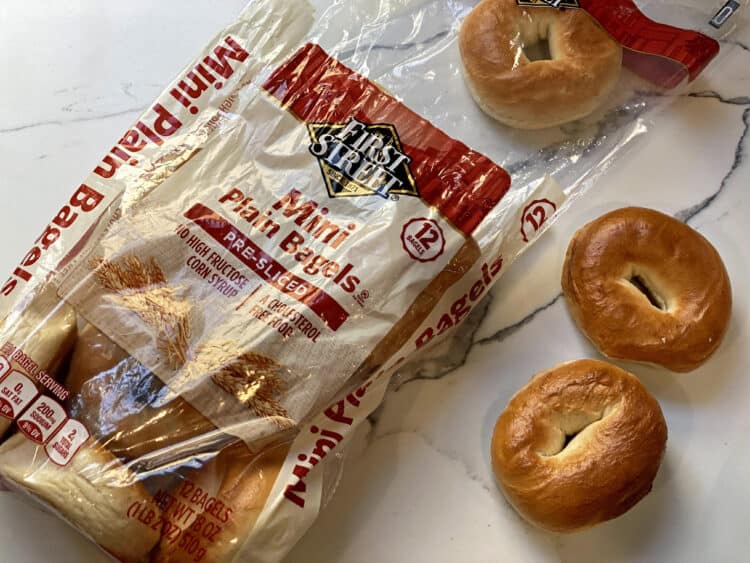 Mini Bagel Pizzas: My Quick Holiday Snack
Bag of mini-bagels
Shredded cheese
Pizza Sauce
Pesto
Pepperoni
Split the bagels in half and toast in a toaster oven.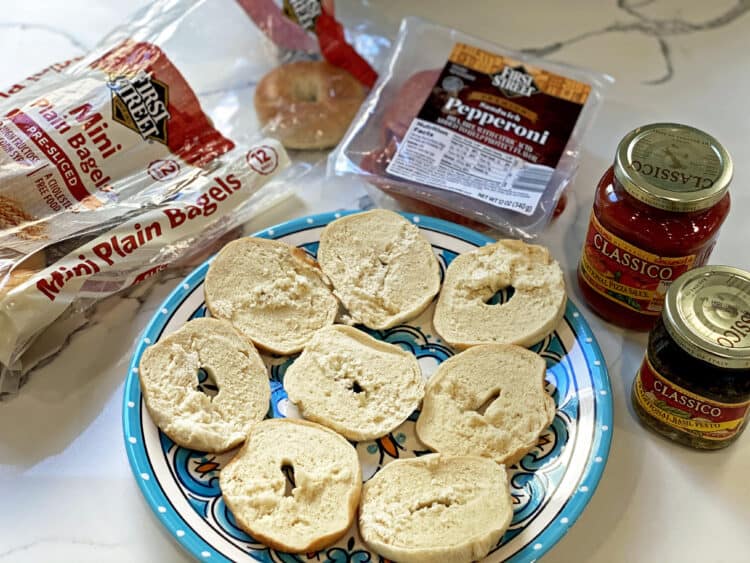 Remove from toaster and cover with whatever fixings you prefer. (My son likes pizza sauce, a little pesto, a lot of cheese and a big slice of pepperoni. I like pesto and cheese.)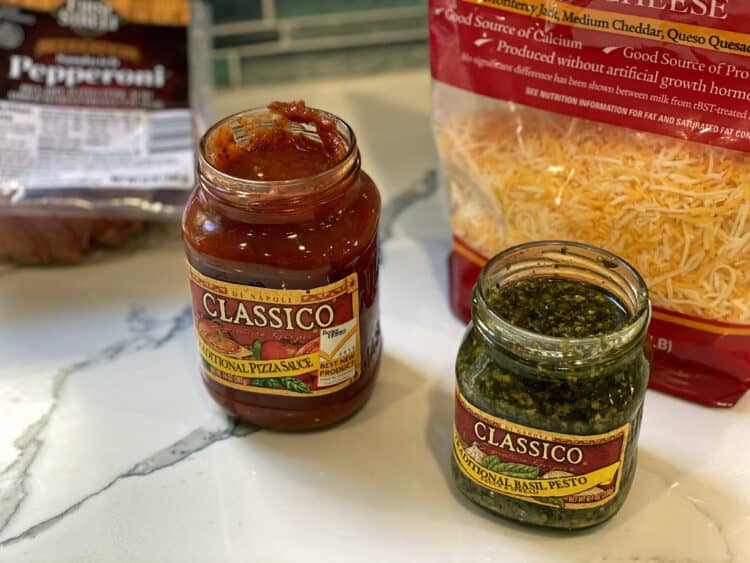 Pop them back into the toaster oven for another 90 seconds, or until the cheese melts. Let cool for a minute and enjoy!
Using the mini-bagels mean less waste for the smaller kids and a bigger variety if you're serving these for a crowd. My first plate had a bunch of different kinds. Don't skimp on the toasting, they stay crisp longer while you are enjoying the rest!
See what I mean? Not a real recipe at all, just a different way of making a snack, and it cost me so little. I purchased Smart and Final's First Street mini bagels and pepperoni, the small jars of toppings were $5.00 for both, and I already had cheese on hand. Lots of it, from a huge bag of Mexican blend I'd purchased elsewhere to a slab of Gouda I picked up on that same Smart and Final shopping trip. It made three batches of lunches for two people each, and I still have some pesto and sauce left over. Winning!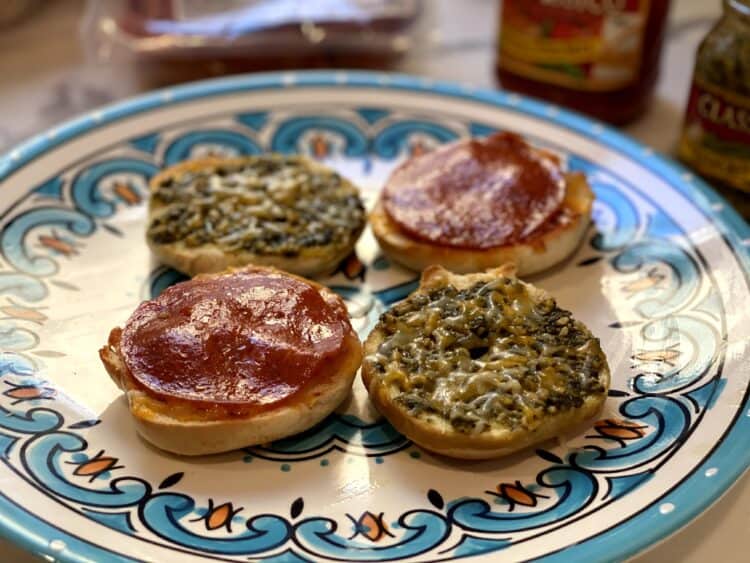 Snack hacks don't need to be fancy to be filling and delicious. You can also use pita bread if you don't like, or have, bagels available. A few dollops of hot sauce, some chopped olives, or even dare I say some chopped pineapple or jalapeños, and you can even put together a little mini pizza bar without having to call for delivery!
Enjoy this quick holiday snack with those you love during our new round of stay-at-home orders and don't feel limited to boring food! Happy Thanksgiving!