May is speeding by, already almost halfway though and it's already 91 degrees here today. While I hate when summer comes too early, I am glad it's officially barbecue season. It's time to start hosting more afternoon events and bringing people together outdoors as well as in. With that in mind, I'm excited to be able to share with you my newest cookbook additions for fun summer food, cookbooks that will help me, and you, entertain and play hostess with some great new recipes that are perfect for summer!
I have a lot of new cookbooks this month, but today I'm sharing four with you. Each of them was sent to me by the publisher for review purposes, but the photos and opinions are my own. They range from cheese to garlic to vegetarian grillings to afternoon tea, and I know you'll like them as much as I do!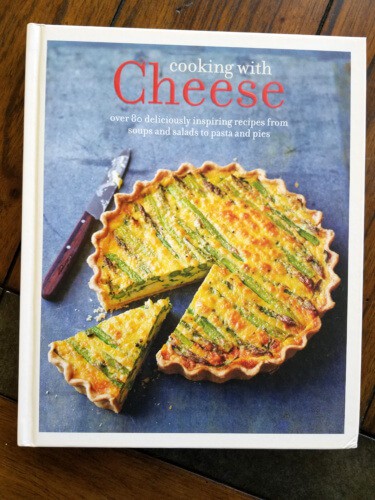 Cheese. Who doesn't love cheese? Seriously…who doesn't? If you don't, let me know. We need to talk.
But back to this book, entitled Cooking With Cheese by Ryland Peters & Small. It's over 80 deliciously inspiring recipes from soups and salads to pasta and pies. That covers a lot of ground, right? This hardcover book is 192 pages of yummy recipes mixed in with full-page color spreads of unique, cheese-focused recipes. The Asparagus, goat's cheese and spinach tart is on my list for an upcoming afternoon gathering. Easy, fast and so pretty!
Just looking through the book, I got a lot of recipe ideas. I almost always have goat cheese on hand but tend to use it the same way each time; now I'm going to try it in an omelette with garlic. The Table of Contents (ToC) of this book breaks things down pretty easily and the appendix is extensive so you'll easily be able to find what you need, from small bites and appetizers to quiches to rice to desserts and all things in-between.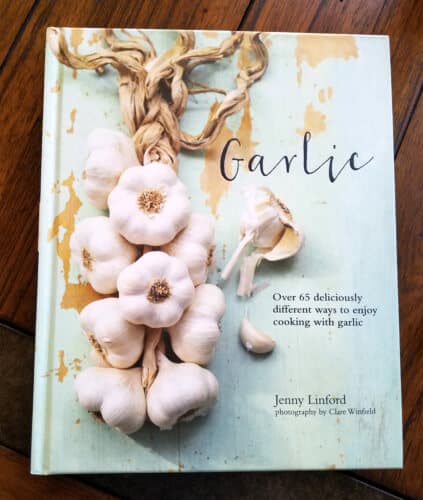 Speaking of garlic, the next new book is called just that, Garlic, by Jenny Linford with photography by Clare Winfield, also by Ryland Peters & Small. Garlic is also hardcover, with 160 pages encompassing over 65 ways to enjoy cooking with garlic. Garlic reportedly has many health benefits, so to be able to find ways to tastily incorporate it into your diet is even easier. The book opens with an explanation of the many forms of garlic, along with photos and the ways to use each type, and segues into garlic preparation and storage. I read this part immediately, as I often find my garlic goes soft and hollow-y far too quickly after purchase.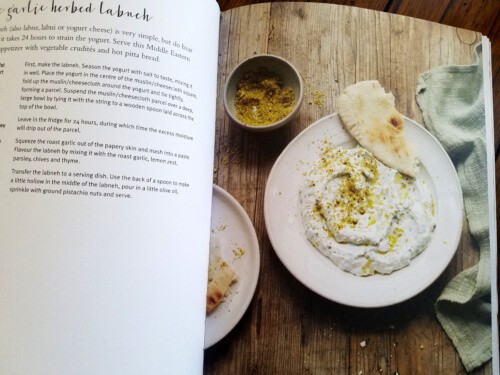 The recipes are varied, which isn't surprising with a ToC consisting of six chapters entitled things like Sunshine, Comfort and Fiery. I want to try Bean and Garlic Dip, which has a lot of ricotta cheese, some fava beans and of course, garlic, roasted to infuse the rest of the ingredients with its smokey flavor. If you're looking for unique recipes to take to an event or prepare for a dinner with guests, Garlic is going to become a go-to. I'm writing my name in this one now, to make sure I get it back with someone borrows it!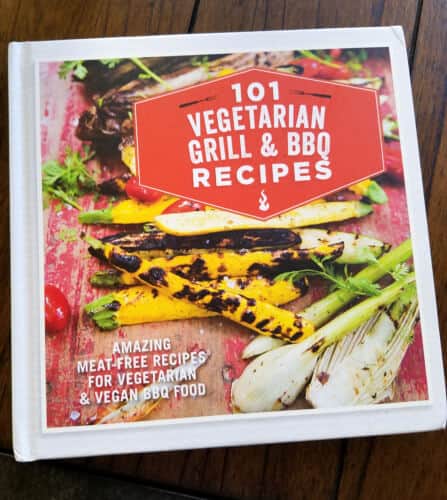 I could eat vegetables for most meals anymore. I love chicken and pork — and even steak, though it doesn't like me — but there's something light, quick and fun about vegetables. I also feel like it helps me keep an eye on my weight a bit better. The husband's not convinced though, so I make more and more vegetable entrees and sides but still cook a couple of times a week with meat. The above book, 101 Vegetarian Grill & BBQ Recipes will be a good compromise; he can grill and we can all eat!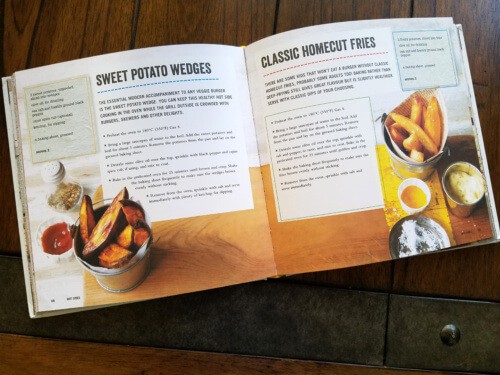 The book is hard-cover and lays flat on your cooking surface without any effort, which is a peeve of mine when a cookbook has to be flattened to stay open. A quick flip through the book will show you how varied the recipes are, from Ratatouille to Buttery Couscous to Cheesy Root Vegetable Burgers and marines, tapinades and sauces. With a balanced inclusion of herbs, each recipe looks like it bursts with flavor, along with the colored photos for each that give you an idea of what to look for. They say we eat with our eyes first, so photos mixed in with the recipes does indeed make quick work of looking for what you want to make first. And the Baba Ghanoush recipe? Perfect! I love Baba Ghanoush and am glad to have an easy but delicious recipe to make now.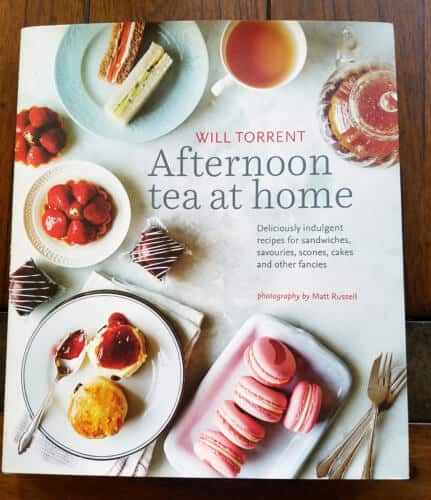 In between football games and practices and other events, afternoon gatherings seem to be getting more popular for us, and for others. The problem has always been "what to serve?" We don't want anything too heavy to fill us for dinner plans later, but we're still hungry after lunch. This book, Afternoon Tea at Home by Will Torrent, and mouth-watering photography by Matt Russell, helps solve that problem. Even if you're inviting guests that aren't as into tea as others, they'll be right at home with the food you serve from this book. And those macarons on the cover?? I'm a sucker for a good macaron.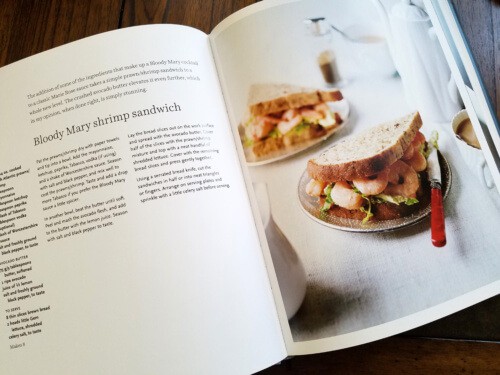 Afternoon Tea at Home is another hardcover book, with 176 pages. Will Torrent is a consultant pastry chef and that shows throughout the book, along with his expertise in hosting culinary events and shows. It takes that type of experience to pull together a book that covers such a variance in food, with the only commonality being time of day. With names like Mango and Coconut Millefeuilles, Pulled Ham Hock Sandwiches with Piccalilli Mayonnaise and Beehive Tarts, the book draws you in to sit down in your favorite chair, with a cup of tea, to read through one page at a time. I even learned what a Posset is, and now I want to make one.
Each recipe has a beautiful photo that will make you drool, and because of the photos, I've found the fancy names don't scare me. Everything is doable and you'll learn some new techniques that you can apply to even recipes outside of the book.
These books are all available in major bookstores, online at the publisher sites and of course, Amazon. All are affordable and will make beautiful additions to your cookbook collections. I may grab another copy of Cooking with Cheese as an upcoming gift for a cheese-loving friend.
Enjoy my newest cookbook additions and recommendations for additions to your collection, too! If you buy one, let me know!