Looking for a new restaurant to try on your next date night? Consider Mint Leaf in Altadena for a fun evening with unique and delicious food in a relaxing atmosphere!
We were invited to visit the restaurant for a media tasting. This was an awesome opportunity for me to get my Indian food fix. I've eaten at Mint Leaf before and was excited to go again. Santos never fails to make the experience a positive one, explaining each food thoroughly and just making the night enjoyable overall. Every need is met and the food, from appetizer to dessert, is flavorful, filling and you will not go home hungry.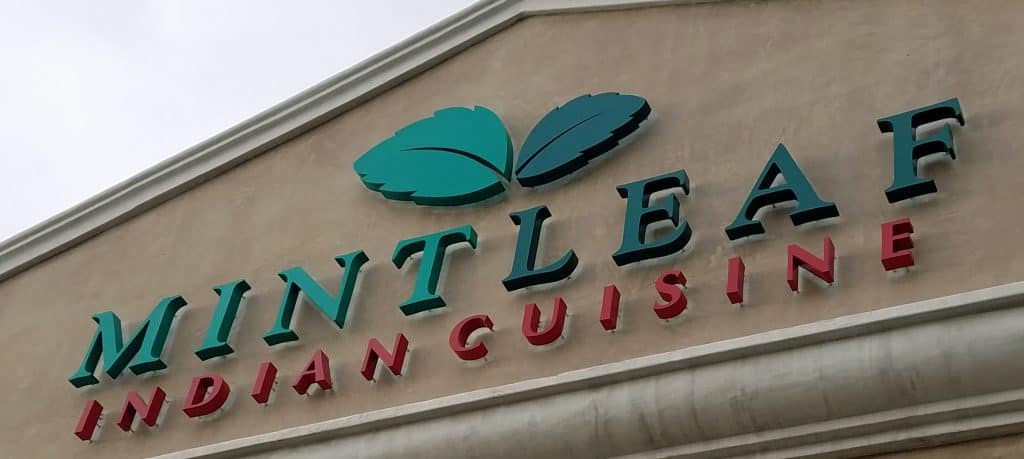 Mint Leaf's food is all gorgeous to look at. The phrase "you eat with your eyes" is definitely true, and the food at Mint Leaf in Altadena really makes food photography easy. It's all colorful and appealing, making you hungrier before you even take a bite. (Don't look at others' food before yours arrives. Or do. It all looks so good.)
We were treated to a feast, with so many appetizers and entrees that we ended up taking a huge bag home of leftovers. I took my older daughter with me, and even after sharing the leftovers, we still had plenty of food for a third person, so thank you, Santos, for your careful packaging of our food. Our spouses thank you!
I'm going to share some food photos below — my descriptions won't do them justice. The ingredients come together in a way you don't expect. I have to admit to hating raisins in food, but I ate them with dessert and I loved it!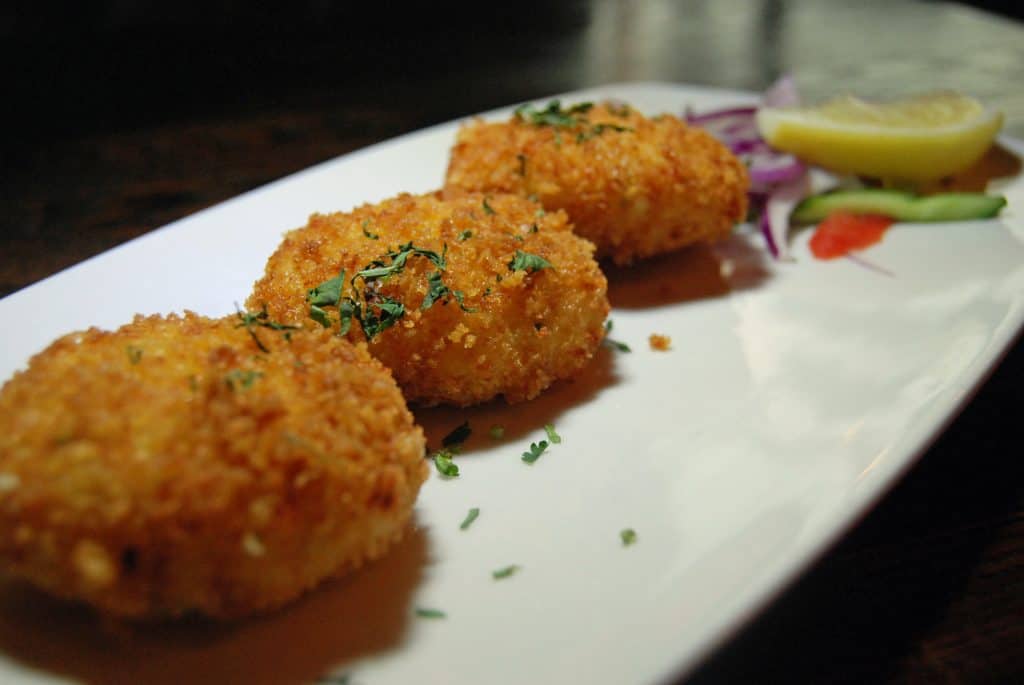 These Tikkis were delicious. We may or may not have fought over the third after we each tried one. The mozzarella inside melts without becoming drippy and messy, and the coating is light, well-seasoned and a perfect finger food appetizer.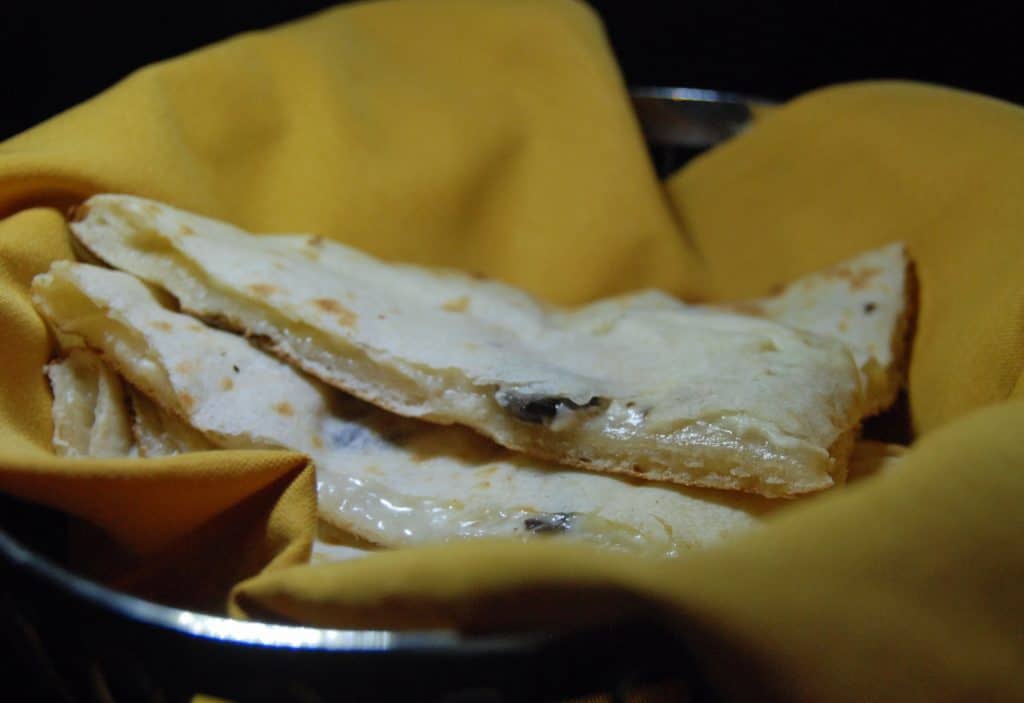 This naan is all-things-good. Raised flour bread stuffed with feta cheese and kalamata olives, brushed with clarified butter, is a soft, oozy bread you can easily fill yourself up with before your entrees come. Don't say I didn't warn you. So good.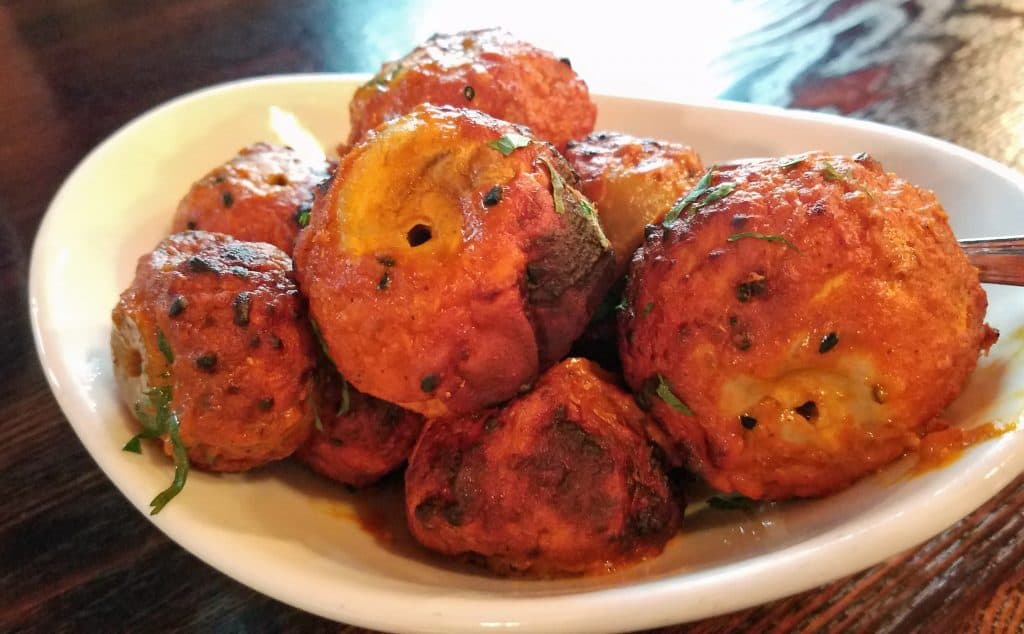 I just loved the color of these. I can't share all my food pictures from the evening or I'd need three posts, but this one begged to be shared. These are Achari Tandoori Mushrooms, simmered in a special sauce before being slowly roasted in a tandoor oven. The flavor is amazing. If you're not a mushroom lover, try these, you will change your mind.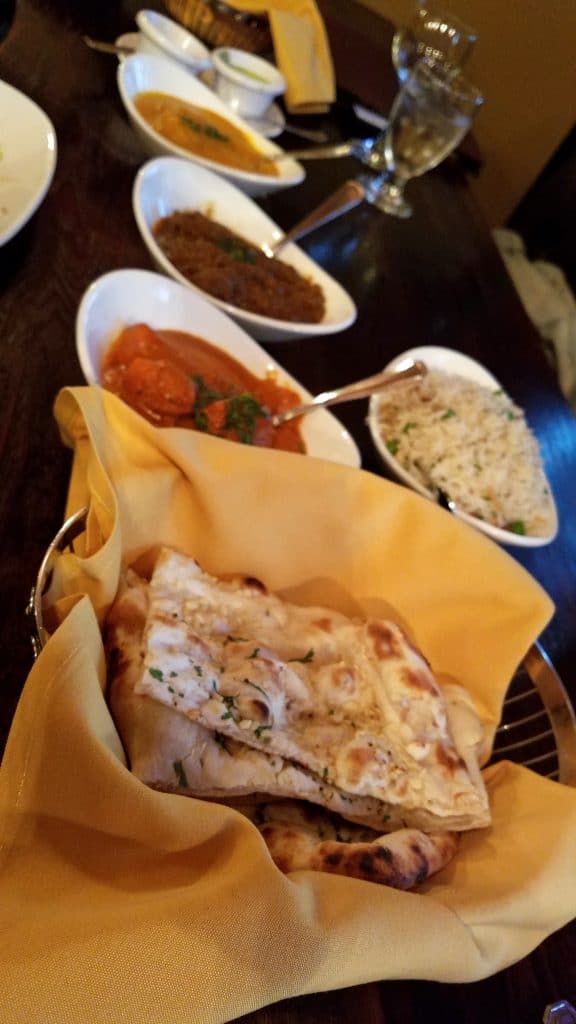 Pretty soon our table looked like this. That is garlic naan above, and it rivals the feta and kalamata olive naan. You need to try both.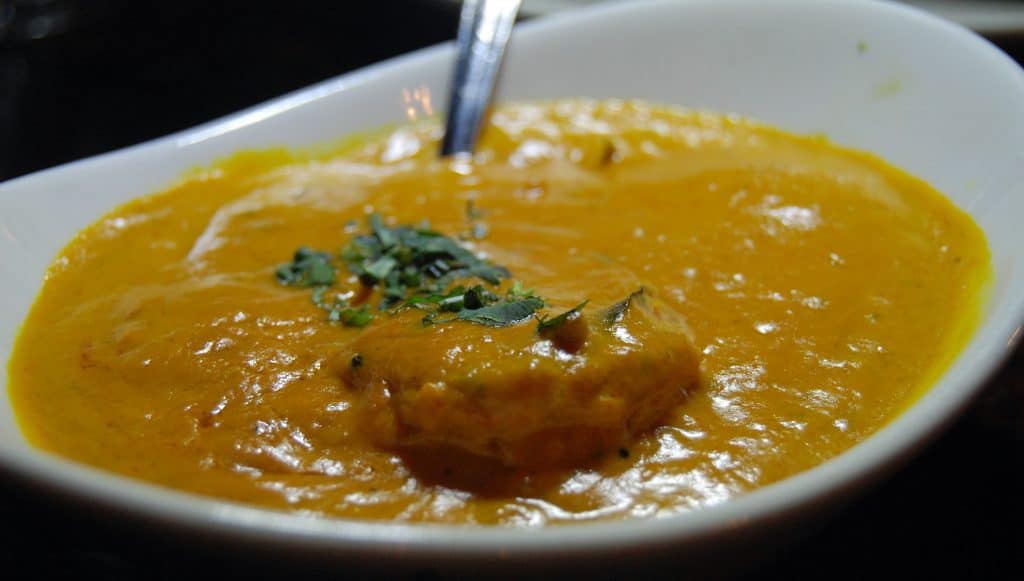 This Shrimp Curry may have been my favorite dish all night long. (It tied with the Lamb Tikka Masala. Again, try both. Leftovers are never a bad thing.) This sauce was so creamy and flavorful, yet not overpowering as sometimes curry can be. The shrimp were big and the dish was filling.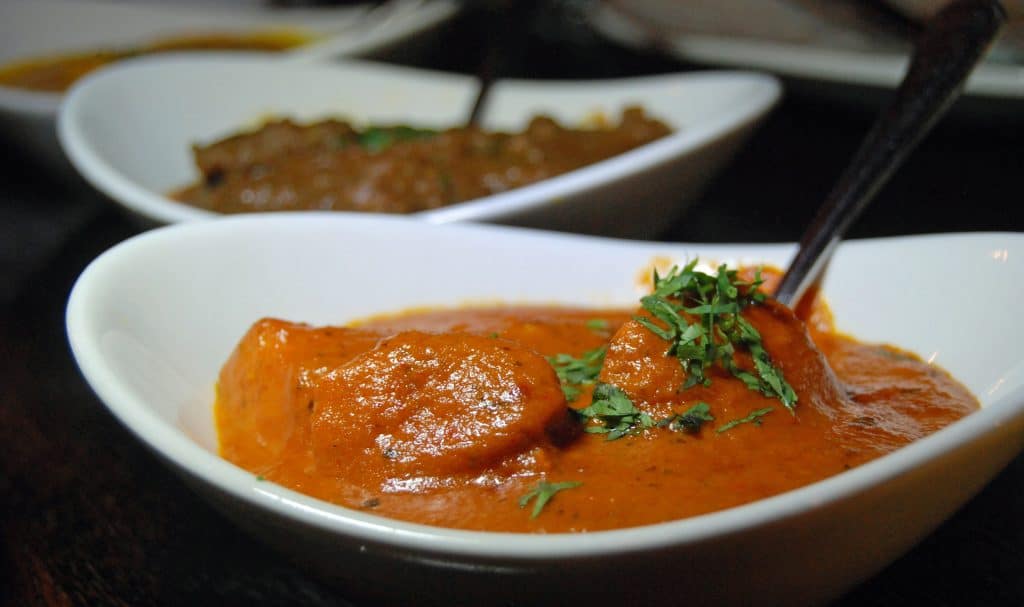 Mint Leaf is rocking the business, and things like that meat platter are reasons why. There were people streaming through the door all dinner long, either coming to eat in or to pick up their take-out. I wish they were closer to me, I'd be there for take-out frequently.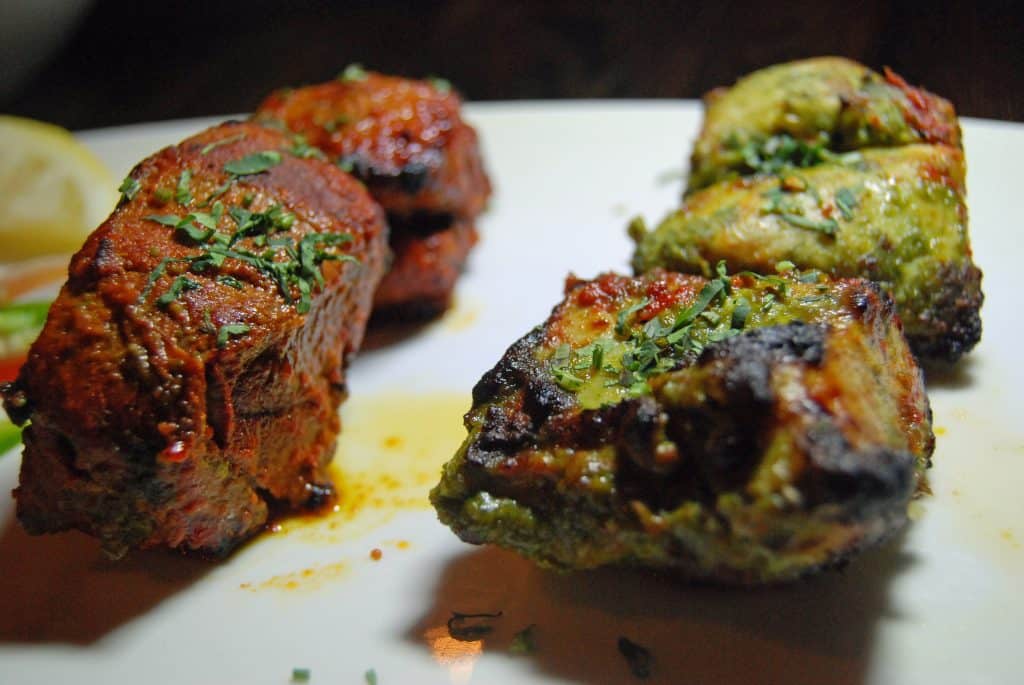 Then dessert came. This Halwa and Kulfi plate was amazing. The textures alone are unique to Indian food and I would have never thought I'd enjoy a carrot pudding, but I'm a fan. The pistachios on top add a nice little crunch and the raisins inside just highlight the creamy carrot flavor. The kulfi has a sorbet-like consistency but less cold. Isn't it a beautiful plate?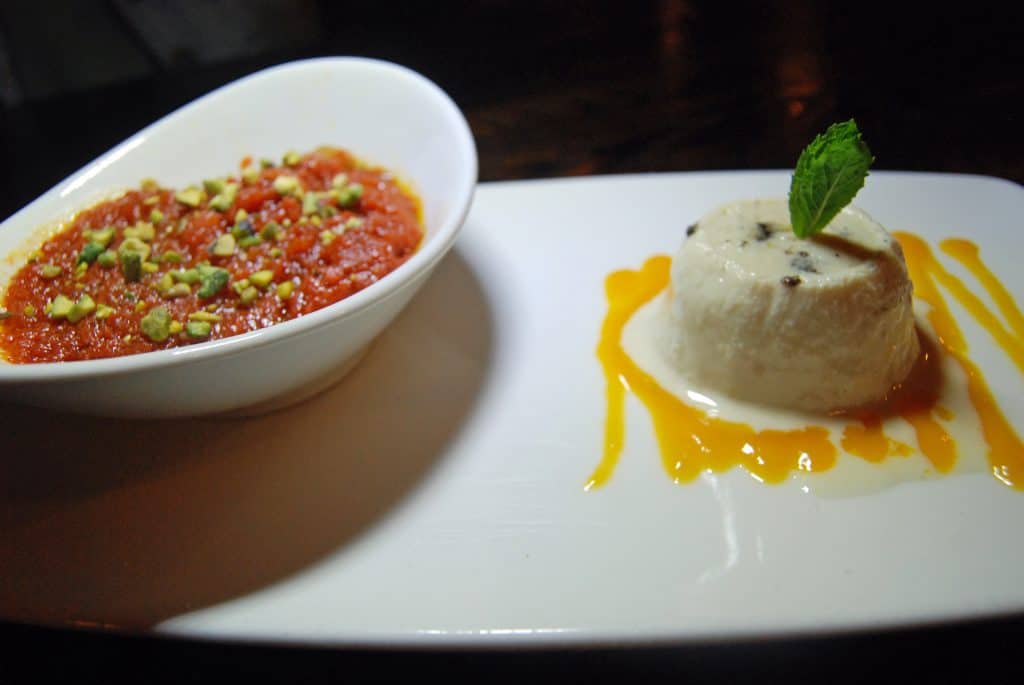 Thank you, Mint Leaf, Santos and team — it was another spectacular dinner! It's worth the drive from here in the Inland Empire or LA, wherever you're coming from. Their approach to Indian food is edgy and different and will have you wanting more. We'll be back again!