I was given a challenge this week by the Daily Meal and Driscoll's Berries — make MY take on strawberry shortcake. (I will get free strawberries for entering the challenge even!) Everyone likes strawberry shortcake, so it's harder than you think, but I think I did okay! Given that this is a cupcake-driven blog, even if I talk about food and fitness and cool things here in California, I had to think outside the box to come up with a recipe that would both pay homage to the traditional strawberry shortcake but give a serious nod to the edgier, dangerous cupcake that our business is known for. Hence my Strawberry Shortcake cupcakes were born!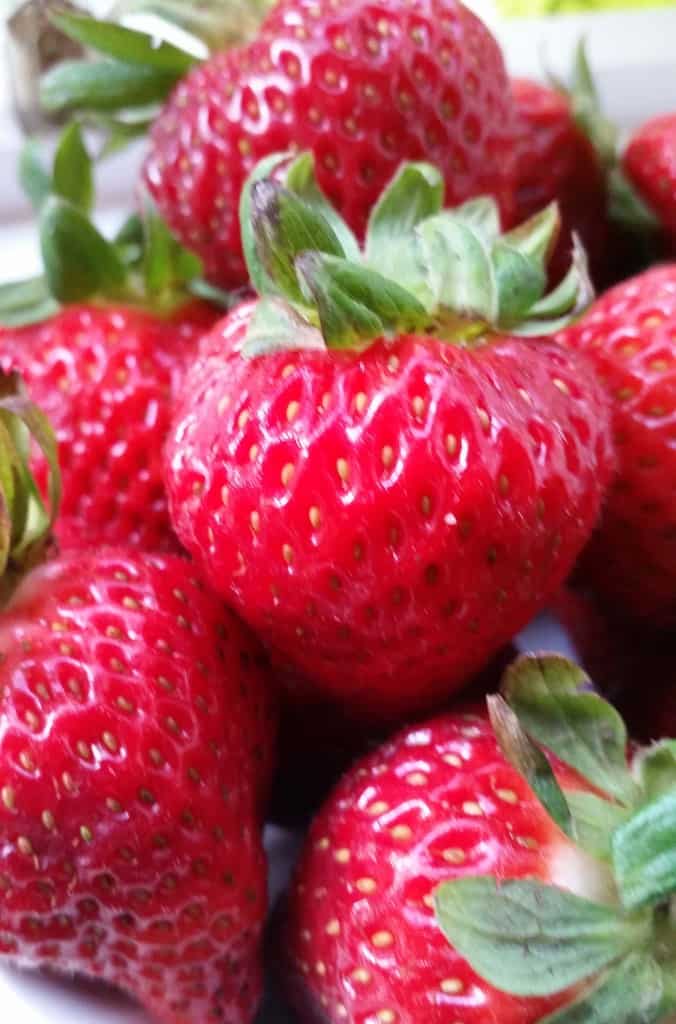 Aren't they pretty? June is strawberry shortcake month. I know, I didn't know it either….
The recipe is a mix between a shortcake and a cupcake.
First, make a fantastic almond-flavored white batter, but we gave it an edge — read the recipe below to find out what it is.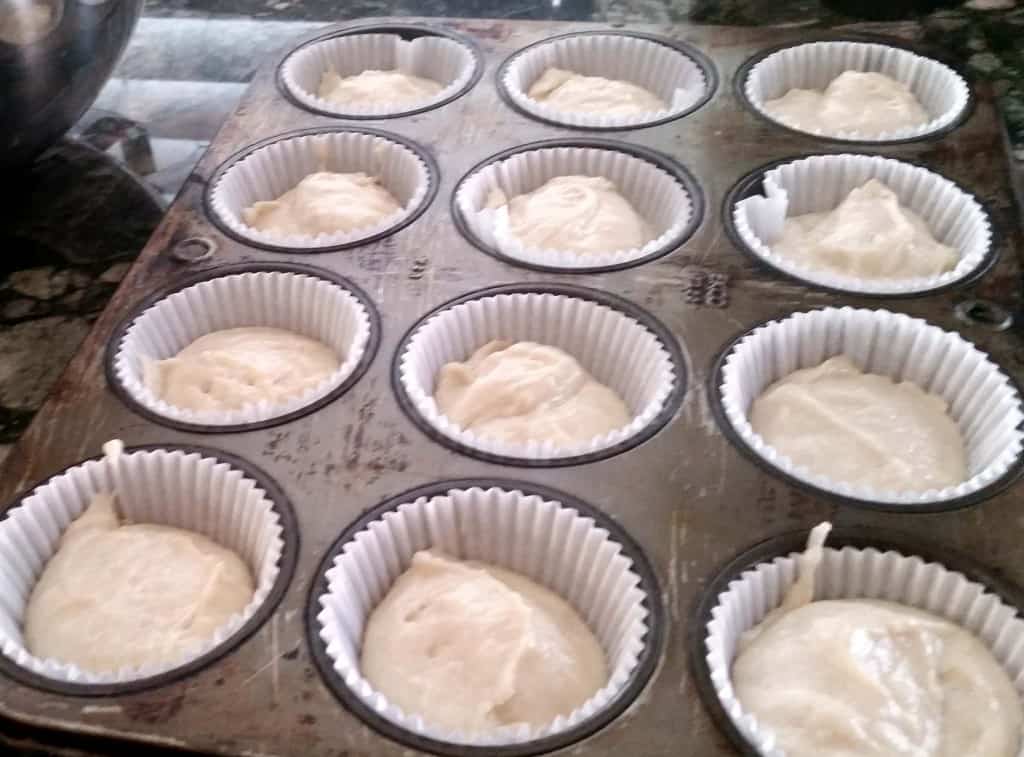 Core them as they cool. Then do the amazing-ness that is below.
Make the strawberry filling, but change it up to give it a twist that's easy for everyone but makes it better than the average strawberry filling.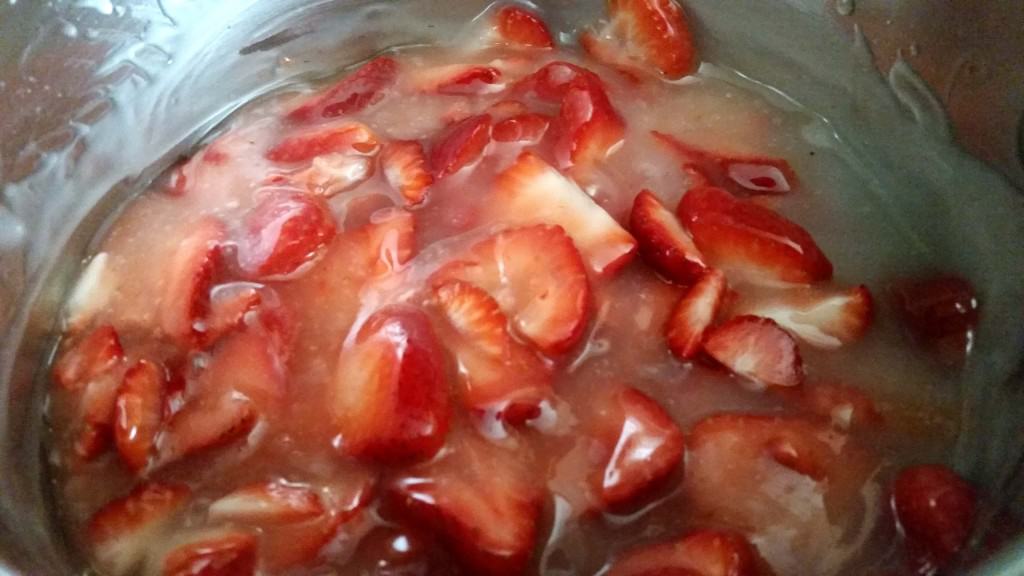 Fill the cored cupcakes.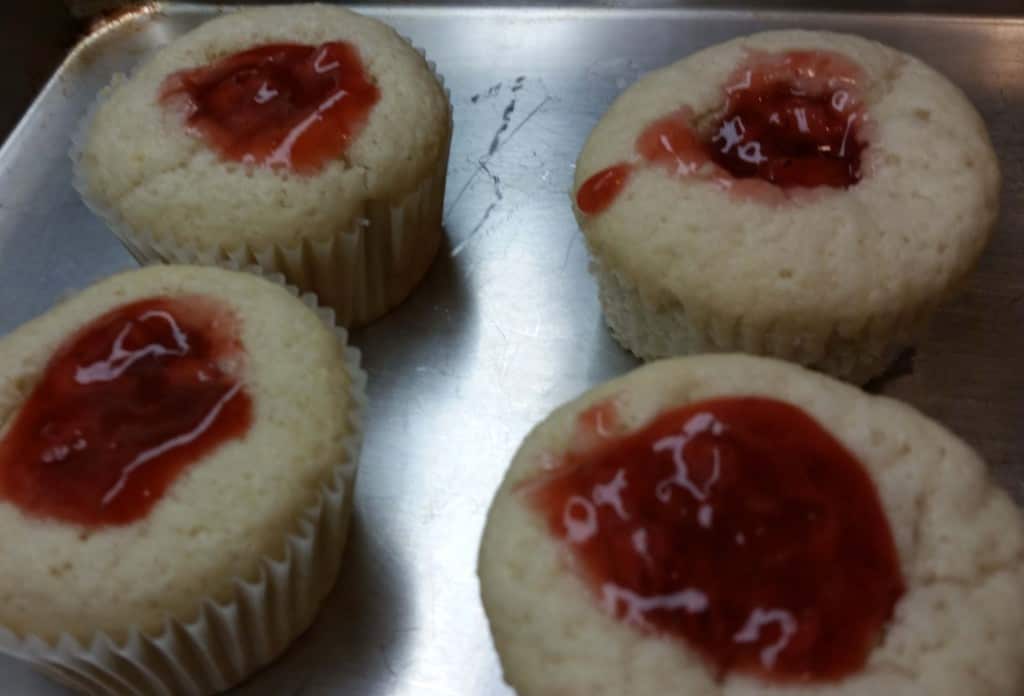 Top it off with not just a delicious frosting, but make it a meringue, one you toast in the broiler just long enough to caramelize it and give it a toasty taste.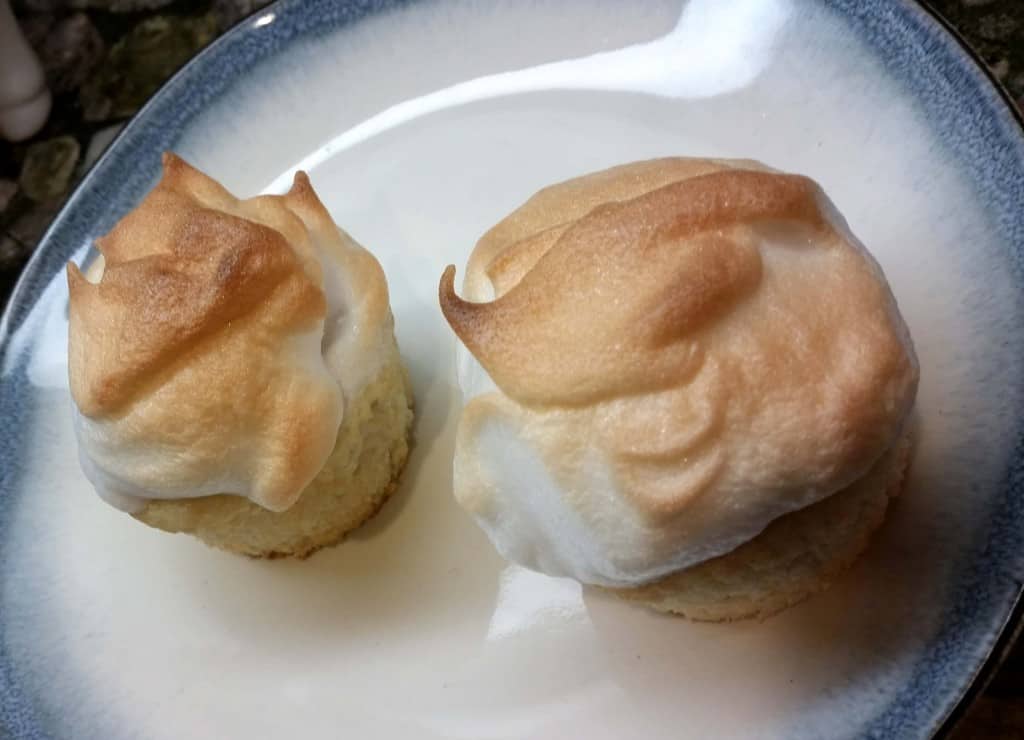 There you have a Dangerous Strawberry Shortcake Cupcake.
Strawberry Shortcake Cupcakes 
3 1/4 cups white flour
1.5 tbsp baking powder
Pinch of salt
3 tbsp almond extract
1 cup milk
1 3/4 sticks butter, room temperature
1 3/4 cup sugar
5 egg whites, room temperature
Heat oven to 350.
Sift together the dry ingredients.
Cream the 1 3/4 sticks butter until smooth. Add the 1 3/4 cup sugar and mix until smooth. (I suggest a stand mixer to save your arm.)
Mix the almond extract and milk.
Add the dry ingredients to the butter and sugar mixture, one half dry then one half of the milk/extract mix. Repeat until all ingredients (except for egg whites) are mixed together.
In a separate bowl, mix the five egg whites until almost stiff. Then fold them into the mix of dry/wet ingredients.
Fill the cupcake liners 2/3 full. Bake for 16-18 minutes.
Let cupcakes cool until room temperature and then core.
Strawberry Filling
1/3 cup sugar
1 1/4 cup water
3 tbsp cornstarch
2 cups fresh sliced strawberries
4 tbsp balsamic vinegar
Mix sugar, water and cornstarch in a medium-sized pan. Bring to boil for a few minutes, stirring frequently, until thickened and no lumps.
Add in strawberries; mash the berries and bring mixture back to a boil for two minutes.
Turn off heat and let mixture sit for 30 minutes. Stir in balsamic vinegar. (Mixture will thicken more as it cools.)
Do not use until mixture is cool.
Meringue
4 egg whites, room temperature
1/2 tsp cream of tartar
2 tbsp sugar
Mix egg whites with cream of tartar; beat until almost stiff. Gradually add 2 tbsp. sugar and mix until smooth.
Do not make too much ahead of when you will use it.
To complete cupcakes:
Pre-heat oven to broil or 550.
Fill cored cupcakes with strawberry filling. Using spatula, cover cupcake with meringue. Broil for 2-3 minutes or until meringue is appropriately brown.
Serve!
And if you enjoy strawberries or strawberry shortcake, check out Driscolls Berries. (You can find more recipes and ideas at #Driscollsberry and @strawshort on Twitter.)
Enjoy my strawberry shortcake cupcakes recipe and use those summer strawberries to their advantage, in a cupcake that not only tastes fantastic but looks good, too!