"I participated in an Influencer Program on behalf of Mom Central for Revolution Foods. I received a product sample of Revolution Foods Meal Kits to facilitate my review and a promotional item to thank me for participating."
If you're like me, you want only the best foods for your kids but you have days where you're lucky to have time to give them moneyto buy something. Thing is, not every event offers the option to pay for a meal and those meals aren't always healthy anyway. What's a mom to do?
Enter Revolution Foods Meal Kits!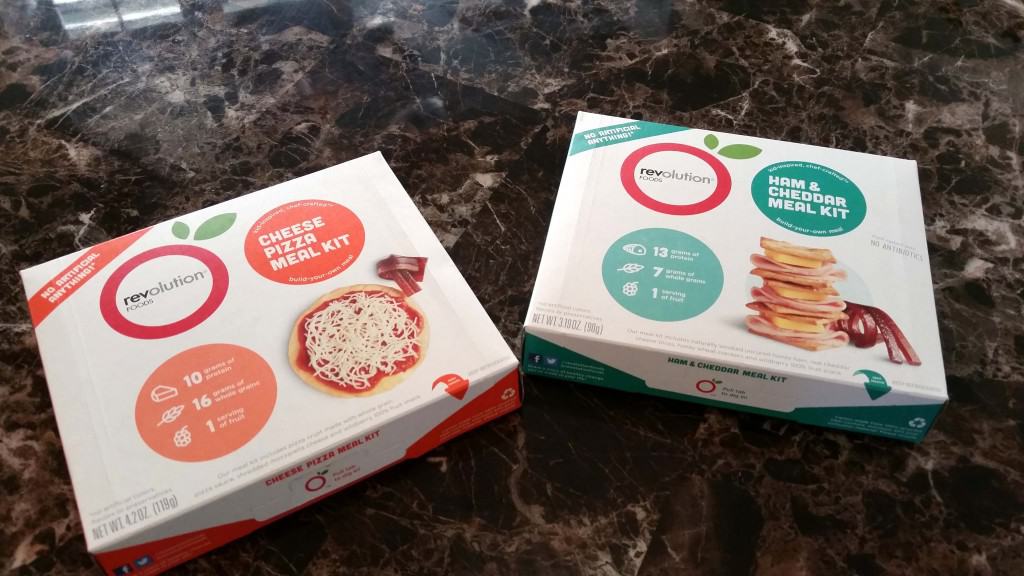 My Little Dude loves pre-packed lunches. Deli stuff, pizza fixings, yummy food he can easily prepare without losing too much playtime. Lunch is all about enjoying your food fast and getting to socialize when you're in the lower grades at school, so my goal is to give him healthy food for lunch that gives him that time. Knowing I can buy these kits, shove it in his backpack and he's set is such a relief, especially since his backpack is always crammed full of books and papers. He hates taking sandwiches because they get smushed, and he won't carry a lunchbox/bag because "that's not cool, Mom."
Carrying these meal kits though? "Cool, Mom!"
The first thing that stood out to me with these meal kits is that each one contains at least 7 grams of whole grains and a serving of fruit, while having NO artificial colors, flavors of preservatives. Perfect! This is the kind of food I want him eating all the time, natural ingredients that I don't worry about him eating.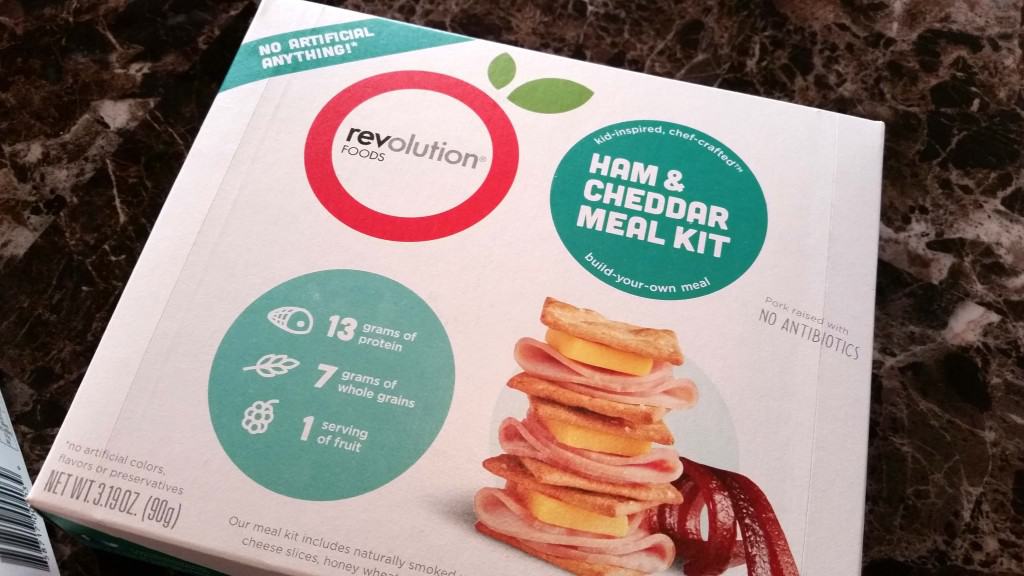 I let Little Dude choose which type of meal he wanted to try first. I'd been able to locate Ham and Cheddar and the Pizza Meal Kits at Safeway (Vons) here in Southern California and he had a hard time choosing which one to eat first. He went for the Ham and Cheddar.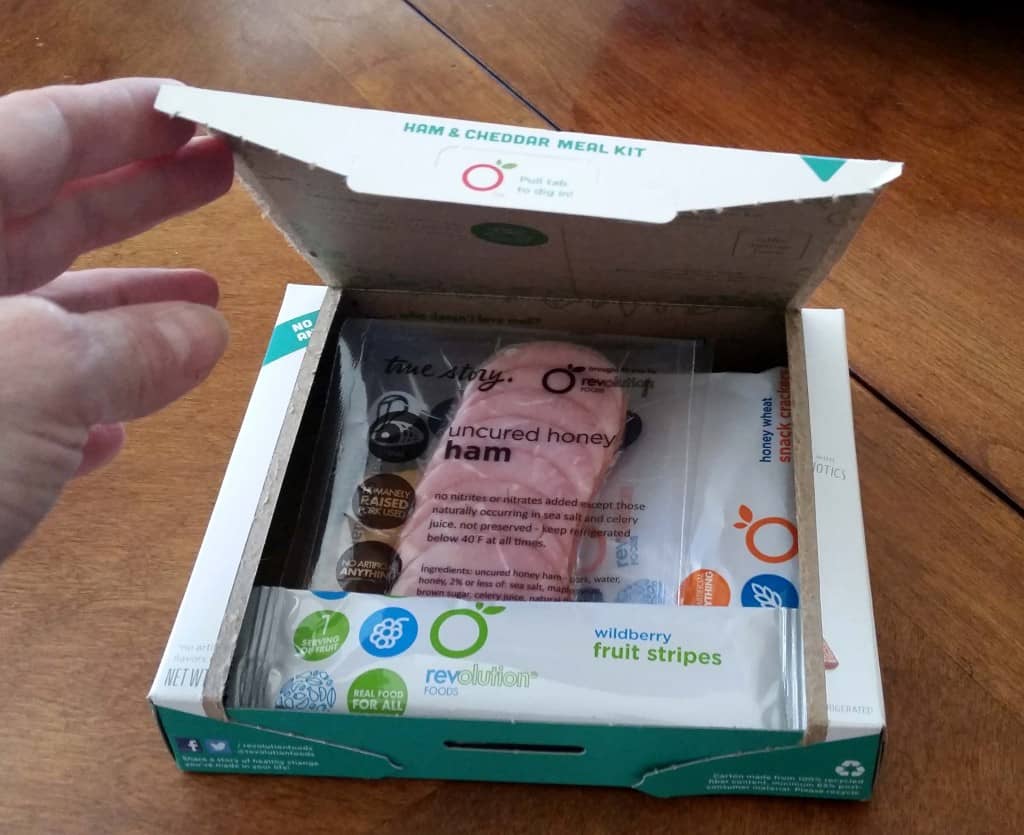 The kits are easy to open, which is critical for little hands and fingers.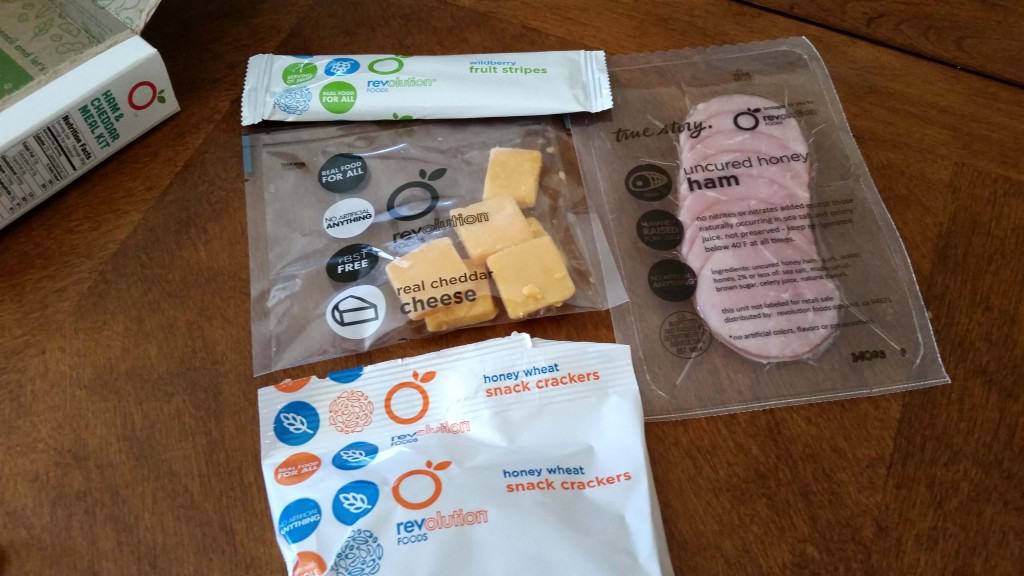 Check out this ham! (Pardon the blur, but you can still read all the good stuff about it.)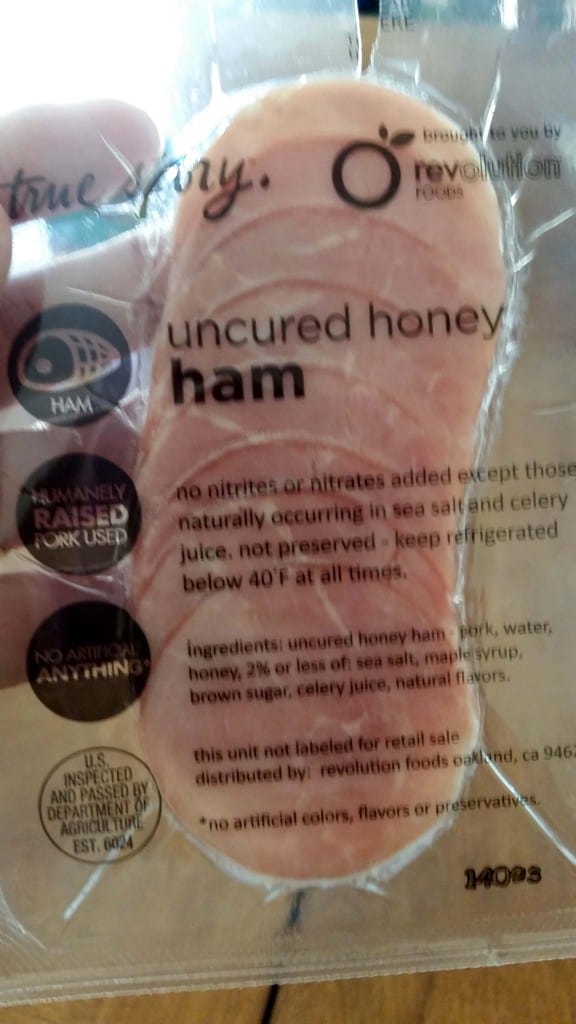 My little dude's old enough where that's not a problem, but when he's in a hurry, he appreciates being able to rip open the packages and assemble his meal quickly.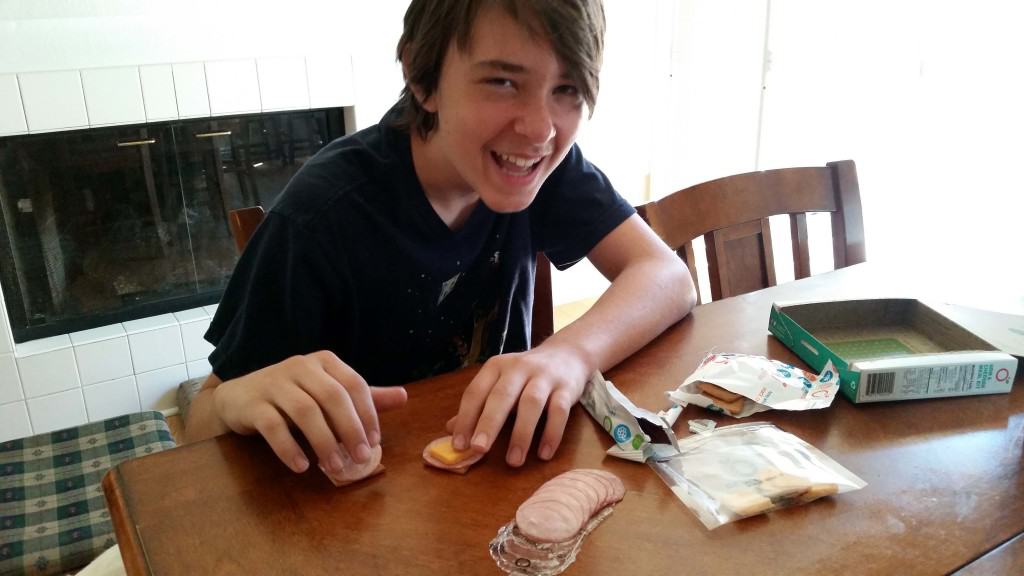 As he was eating, he worked on a word search puzzle, a really fun addition to the meal kit box.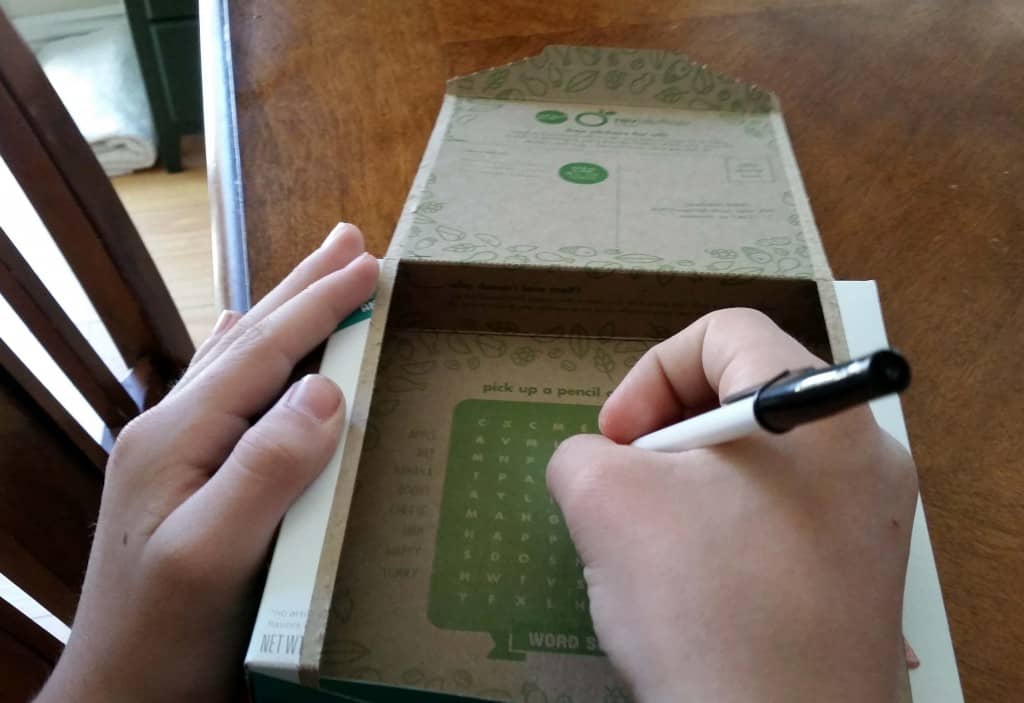 Questions, puzzles, things to entertain a kid while sitting somewhere can come in even more handy if you're grabbing lunch on the way to a doctor's appointment or other errand where you don't want a big mess. Even the pizza meal was easy, as it comes with a little spreader and doesn't require heating up for it to be tasty and have a good texture/consistency.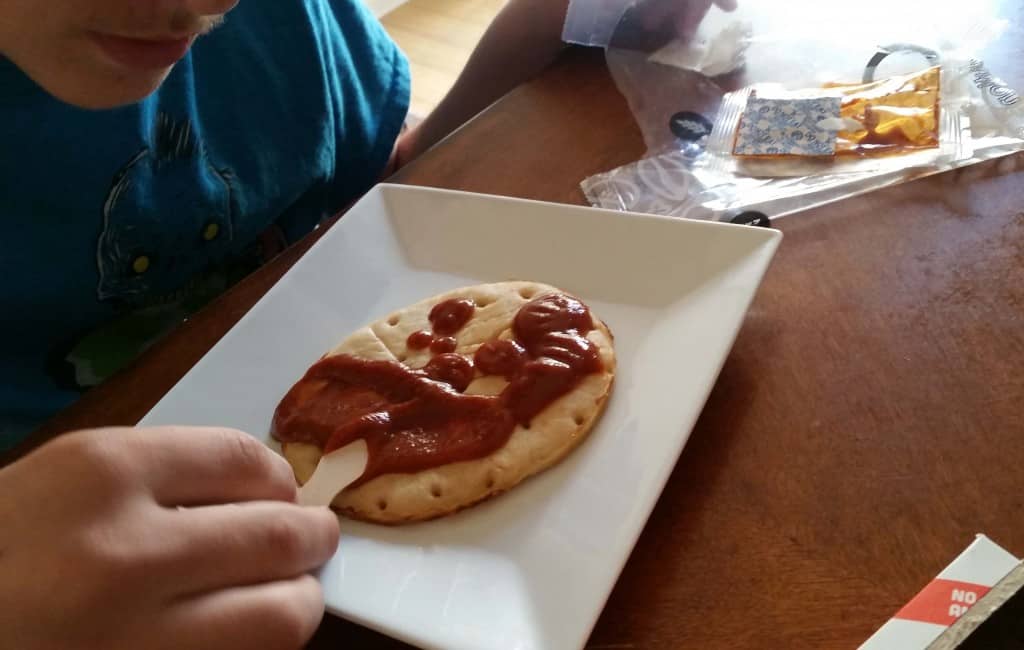 And no cheese all over the car!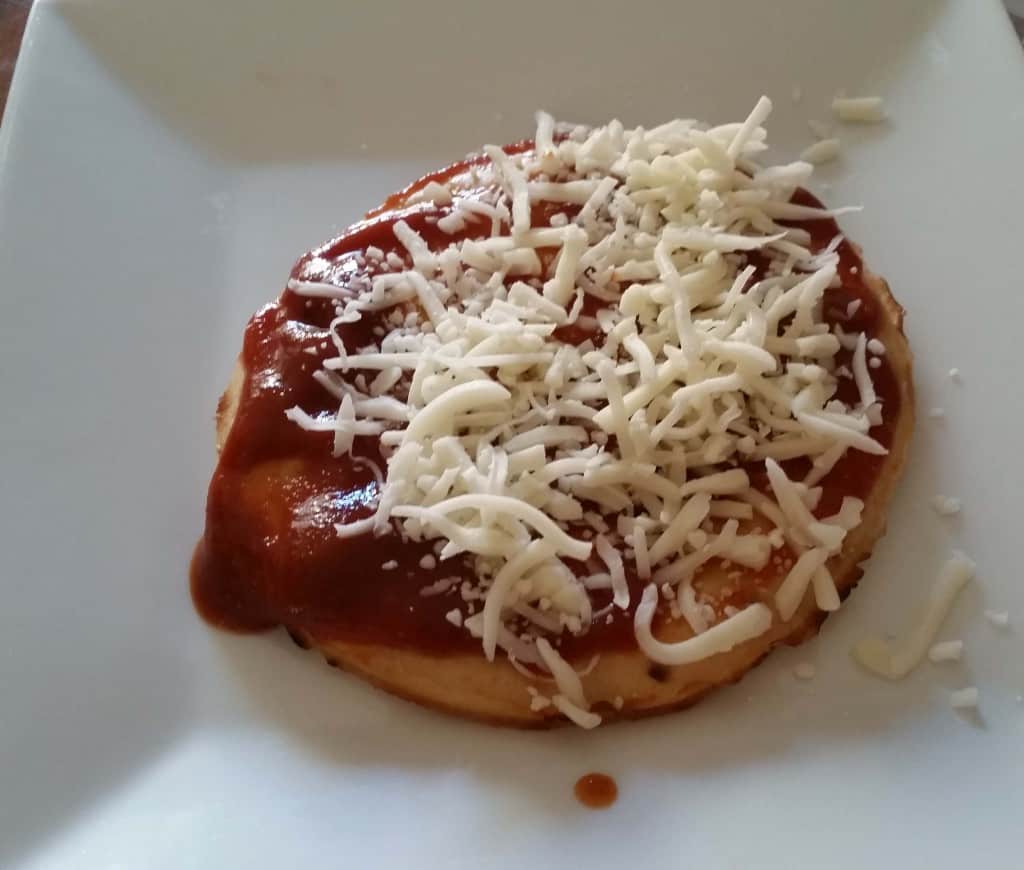 Want to read more about Revolution Foods? Check out their website and their Facebook page. See more of the box verbiage and images below — "real food for all!"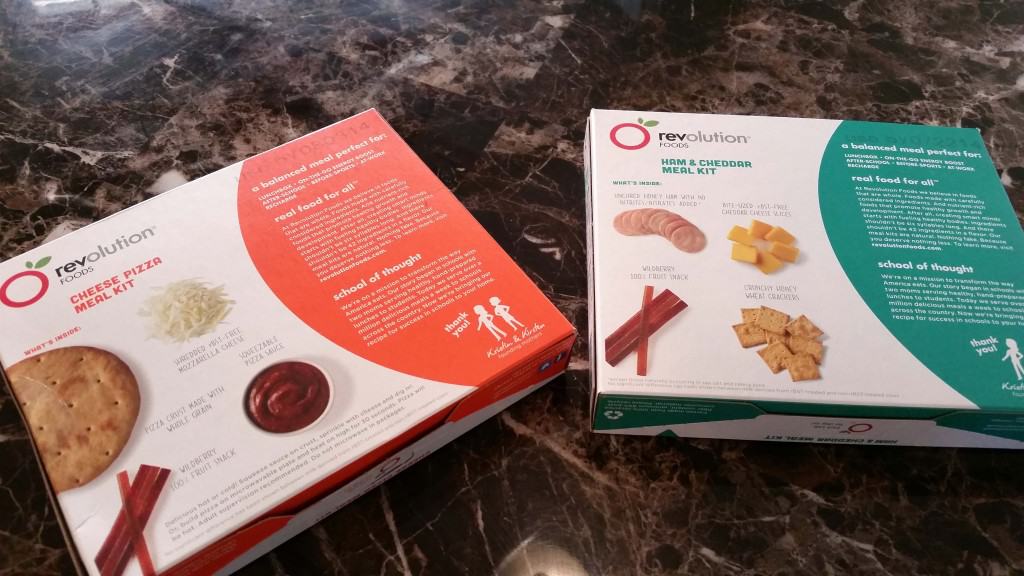 To get you started on trying out these yummy meal kits, here's a coupon to get a discount!