Last night, I attended the media event for the new Adventure to Santa exhibit at Victoria Gardens in Rancho Cucamonga, California. I may have been more excited than Little Dude, the only family member available to attend with me, but there's a reason for that.
"Santa Claus is coming to…Victoria Gardens!"
Ever since Victoria Gardens opened in 2004, we have been taking the kids to see Santa at their Christmas exhibit. Each year, we've come away with a great family photo and a boost to our Christmas spirit, and the Santa? The best. This year was no exception and if you're looking for a fun place to see Santa and have some good family time, head on over.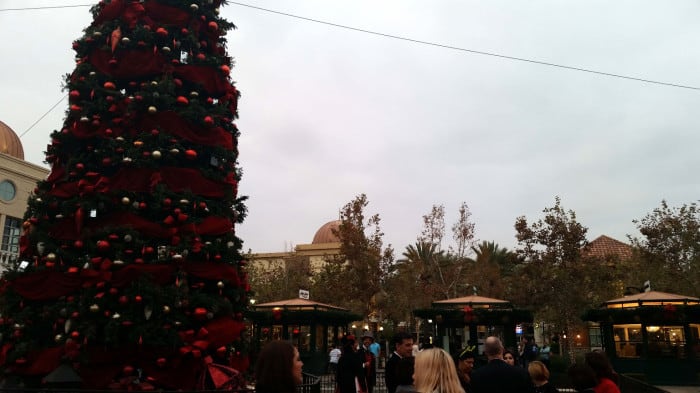 Victoria Gardens partnered with Dreamworks Pictures this year, with a Santa house much bigger than usual, and for a very good reason.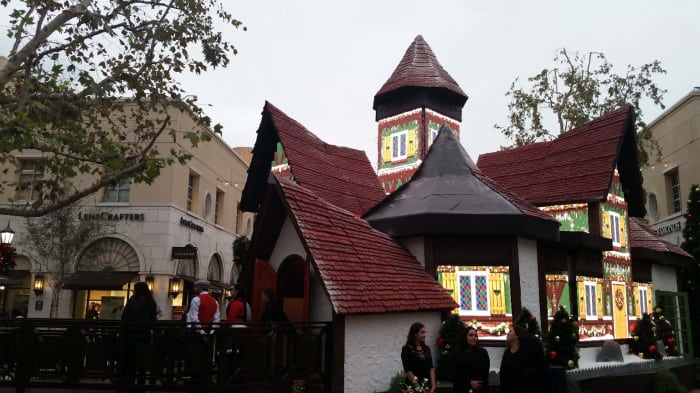 This beautiful building, with ever-changing decorations that aren't on a repeat loop as each panel has ongoing movement, isn't just a building. It's a portal to and from the North Pole! Each family gets a tour guide, whose infectious enthusiasm even has the parents smiling, and the children get to design their own digital sleigh to "ride" to the North Pole.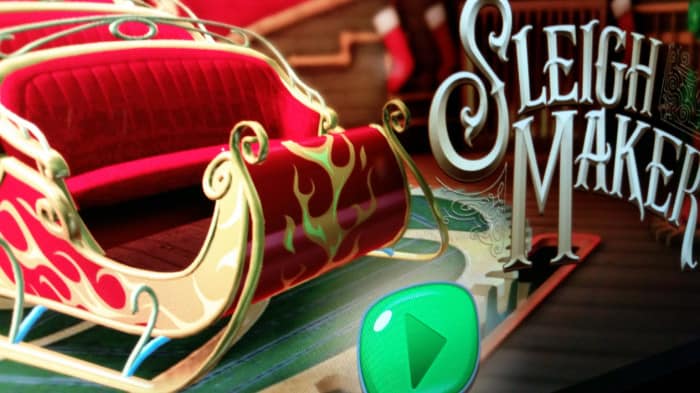 And that ride isn't just your family going to the pole, but you're accompanied by Shrek and all the gang. Fiona, Pinocchio, Puss in Boots and my personal favorite, the Gingerbread man, all join you and offer sage advice about your holiday celebration.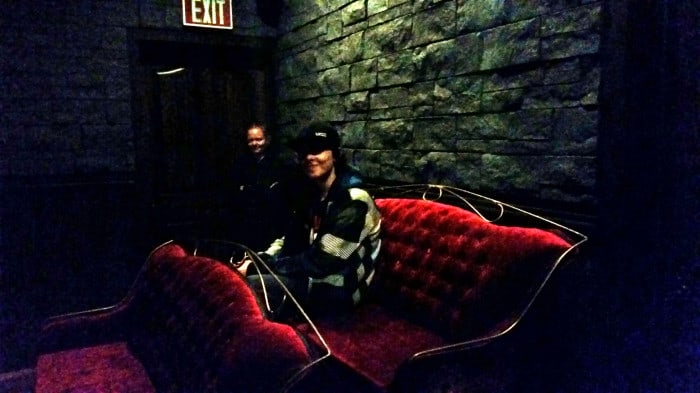 Upon arrival, of course, you are escorted to Santa, but only after you play a game to be sure you can make up for past transgressions by getting yourself on the Nice list. (My Little Dude, the consumate gamer, didn't achieve the goal. Naughty list for you! This is quickly rectified though, and there are helpers aplenty so everyone can get themselves on the nice list.) Then there's Santa, in a newly designed area complete with beautiful Christmas tree and bigger chair.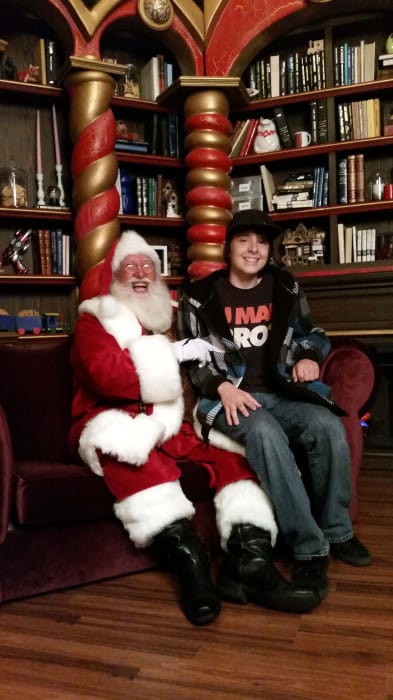 As parents of older kids know, 13-year-olds aren't always into the whole "climb up there and take your picture" thing after a while. However, Little Dude smiled the whole time. Not all of our Santa visits were as joyous as they could have been when he was growing up, so I get a huge kick out of the second chance, and seeing him smile, talking to Santa? Priceless. The experience itself takes about 20 minutes and we loved it. We had to head out after our tour as Little Dude (who is now taller than me by 2″) had Tae Kwon Do, but we had a wonderful evening listening to the carolers, eating Christmas cookies and appetizers and getting into the Christmas spirit!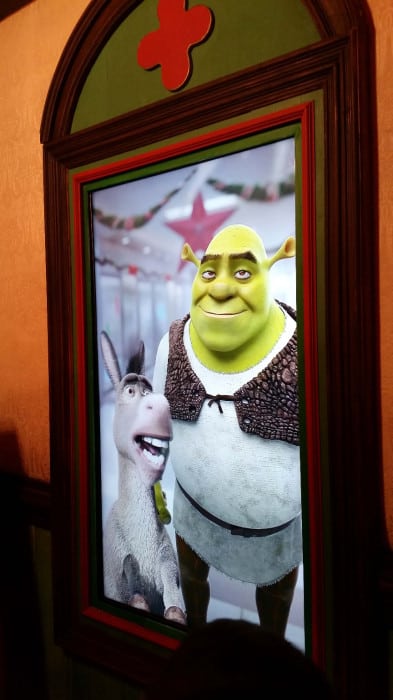 These hosts are so much fun!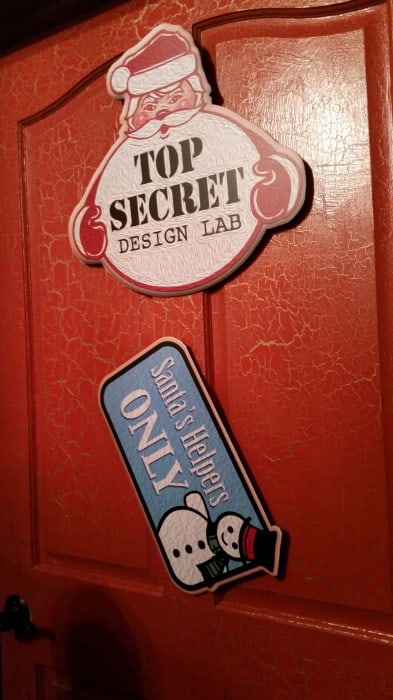 Shhh, it's secret!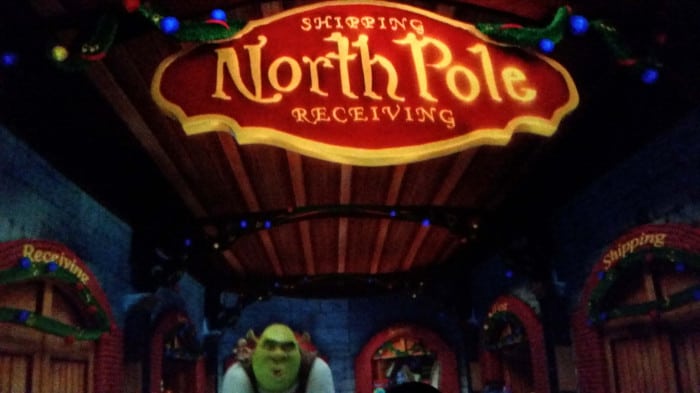 We're here!
Thank you, Victoria Gardens and Dreamworks, for giving us a magical moment at the North Pole and a fantastic photo to be displayed the whole season! We will be back! And in the infamous words of the Gingerbread man, "Be nice to your cookies!"