**Disclaimer: I was provided complimentary bottles of Marukan vinegar for the purpose of this review, but all the opinions and photos are my own.**
Last summer, we moved out of our RV that had been home for four months and into our new home. We had family and friends who were helping us move, and my sister volunteered to help with the kitchen. I'm not sure how far into the process she realized exactly how much kitchen stuff I had, but I know it wasn't long before she started working on unpacking the food from the RV pantry into the new pantry. Then it all started. The vinegar bottles kept appearing. 1. 2. 3. Uhm, do you like vinegar? 4. 5. Seriously. 6. 7. How much vinegar do you have?? 8. 9. She stopped counting.
I hung my head in shame. "My name is Donna and I'm a vinegar collector."
Vinegar is an undervalued and underrated ingredient  but for less than the price of a spice, you've got an additive that not only has health benefits but affordably adds tang, sweetness or even spicyness to your foods.
This is especially true with Marukan Vinegar. I was gifted with Sweet and Tangy Rice Vinegar and regular Rice Vinegar…and while I did have to jostle my pantry around to make space, it was well-worth the time.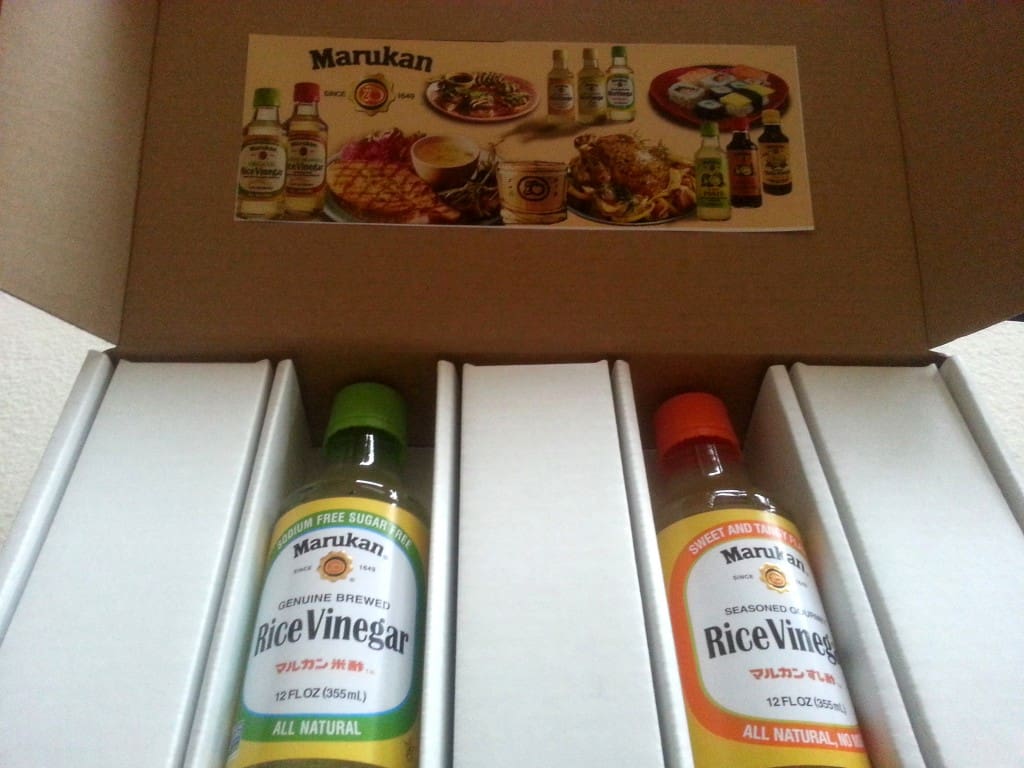 One of each!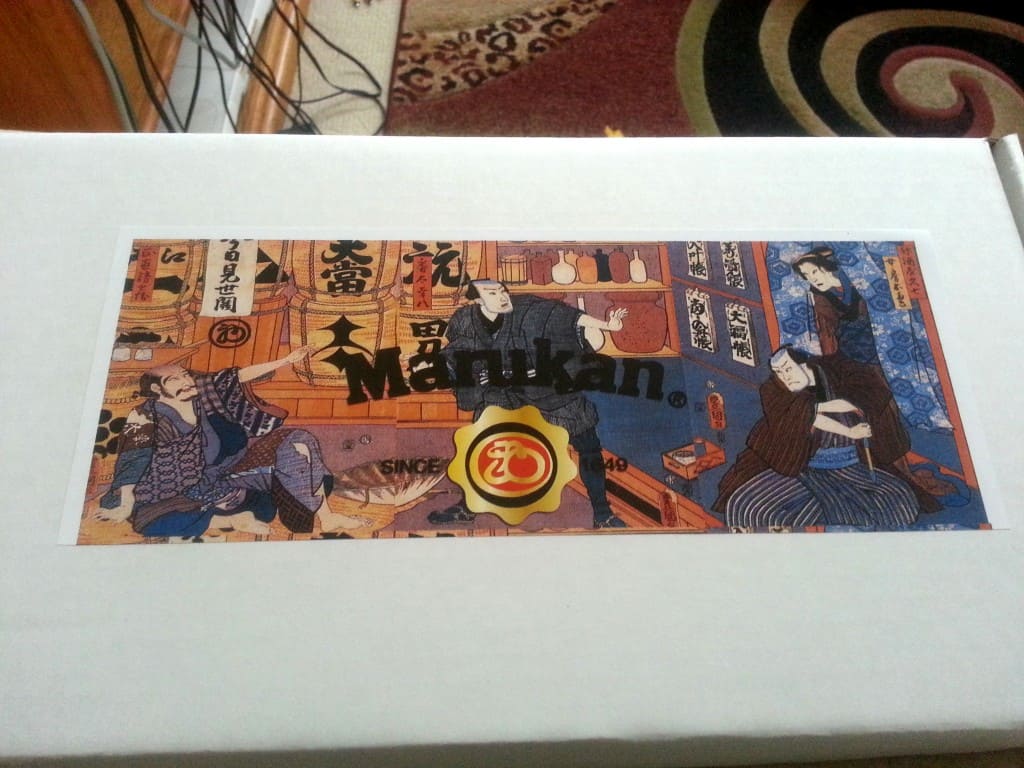 Even the box was adorable!
First, I used the Sweet and Tangy Rice Vinegar to make a cucumber salad. No recipe necessary on this simple side to your meal, and most of you have probably either made it or tried it somewhere, but it's basic: slice up cucumbers, slice up some onions, throw them in a bowl and pour vinegar over the top. Add some seasoning (salt and pepper usually) and mix, then let marinate. Yum! It's best chilled and lasts about 24-hours or so in your fridge. Want to change it up? Use Marukan's Sweet and Tangy Rice Vinegar instead of apple cider or regular vinegar. Such a nice change! I tried it twice, and once threw in about a teaspoon of white sugar. We loved it!
Last night, I was looking at what I needed to use and found we had a 20 oz. package of ground pork that needed to be used. Three baked potatoes. Corn tortillas. Ding-ding, pork-green chili-potato tacos were born!
No recipe needed for this creation either.
Brown the ground pork.  (You can throw in finely-chopped onions if you want, but my family had met their onion quota in chicken enchiladas on Tuesday, so I omitted them.) As it's browning, pour in ¼ cup vinegar. Again, I used the Sweet and Tangy Rice Vinegar. Season with salt, pepper and chili powder to taste. (I used chipotle powder, we love that added kick.) Brown thoroughly and don't drain! Part of the magic is the sauce it creates. I then added ¾ cup of green chili salsa (from CostCo) and sautéed just a bit more as I was cooking the potatoes.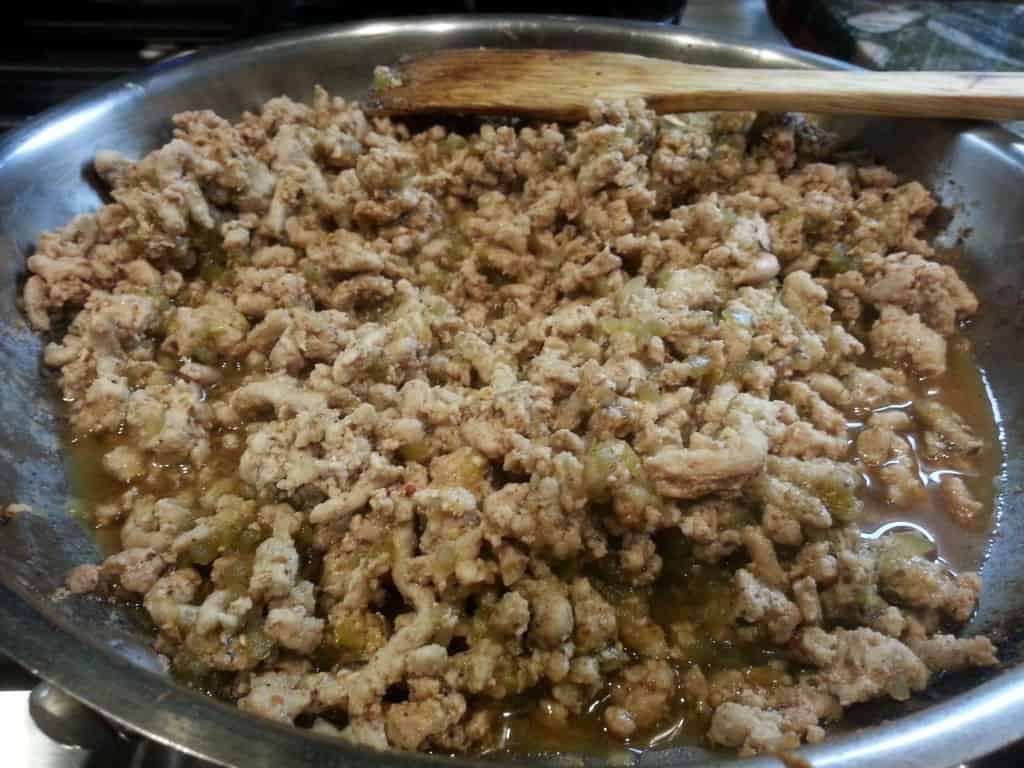 Hungry yet?
And the potatoes are easy – this whole meal is so low-maintenance, you can pull it together in about 20 minutes if you have baked potatoes already and the pork is thawed. Chop the peeled potatoes and brown in a sauté pan with about ¼ cup of butter. Once the butter is melted and coating the potatoes, add about 5-6 tablespoons of Worcestershire sauce. Mix thoroughly and let them pan fry until they are appropriately brown and crispy.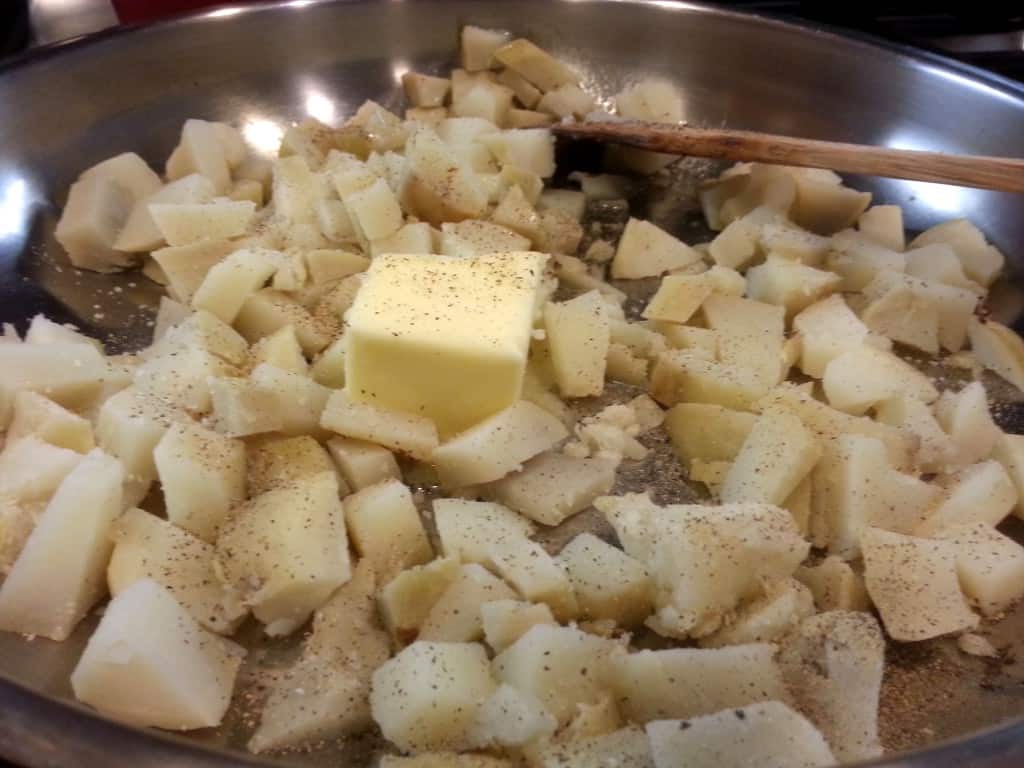 They were so good!
Once the potatoes are done and the ground pork is cooked to proper temps, assemble the tacos. Mildly warm the corn tortillas, sprinkle a little cheese first, then add some pork and potatoes. We then added a little lettuce, sour cream (not me!) and hot sauce. (Our preference for these was Tapatio.)
SO good. The tang of the vinegar really complimented the chili powder as well as the Worcestershire-spiked taters. A lot of flavor in a small item and provided your ground pork is low in fat percentages, pretty healthy in the scheme of things.
What else do we use vinegar in? A tablespoon over a bowl full of peeled and sliced grapefruit slices, marinated just a bit. (Sounds odd, I know, but it's awesome!) Same thing, but with strawberries. Melt it with some cheese for a tangy fondue. Marinate a pork loin (with regular or seasoned vinegar) and you'll have a flavorful and moist loin to roast or bake. I've even added just a tablespoon to a non-cream-based frosting for a strange and surprising zing! The possibilities are really endless.
And for fun – pour ½ cup milk in a shallow plate with a rim. Scatter a little vinegar around and very gently stir. Sprinkle one drop of a food coloring; do it with 3-4 colors and watch a crazy science experiment that will have the whole family watching!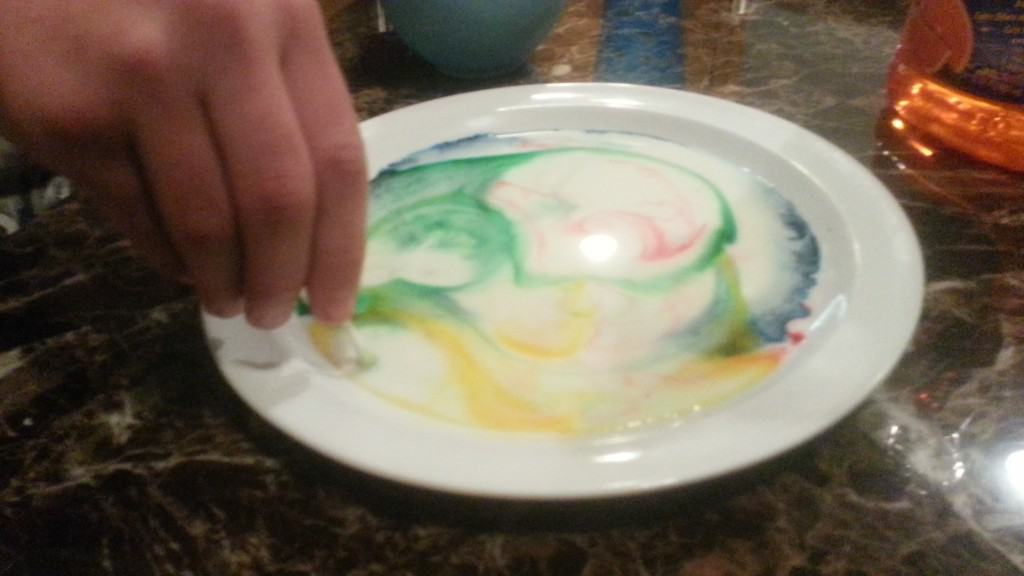 Isn't it pretty? It was totally mesmerizing.
Marukan Vinegars was started back in 1649. In 1945, their entire company headquarters were destroyed by bombing from WWII. The name changed from the name of the original owner to Marukan in 1961, and moved to Los Angeles from Japan in 1974. What a history they have, and you can read all about it at their website. They were organic certified in 2002, and in 2012, they were NON-GMO project verified, and that REALLY makes me excited to spread the word about their company and products.
Marukan makes all their vinegars with only natural products from scratch. If you value quality ingredients that come from truly safe origins, Marukan is the vinegar to purchase. The vinegars are fat-free, have a shelf life of two years and are available in most major grocers and other stores like Target. For more information, visit their website or follow them on Facebook.  Get creative, experiment with the usage, and most of all, enjoy!