I grew up eating a lot of German food, and one of the many dishes was a German Potato Salad. Hot, tangy and delicious, it was one of my favorite meal additions. I didn't inherit my mom's recipes so it was lost after she passed, and I haven't had it in many years. Last week, I decided to change that, so I created my own version of it, a spicy German potato salad recipe, an easy side dish for any family meal.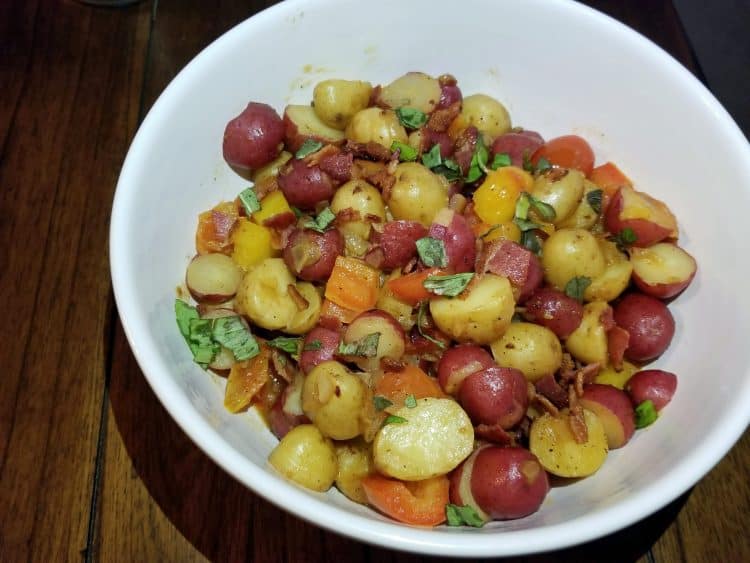 My version is a little different than traditional German potato salad. It still contains the typical vinegar and bacon, but I kicked it up a notch by using spicy mustard and a different mix of acids. I had been gifted a gorgeous box of colorful vegetables by Melissa's Produce, so I decided to incorporate the heirloom cherry tomatoes and orange bell peppers.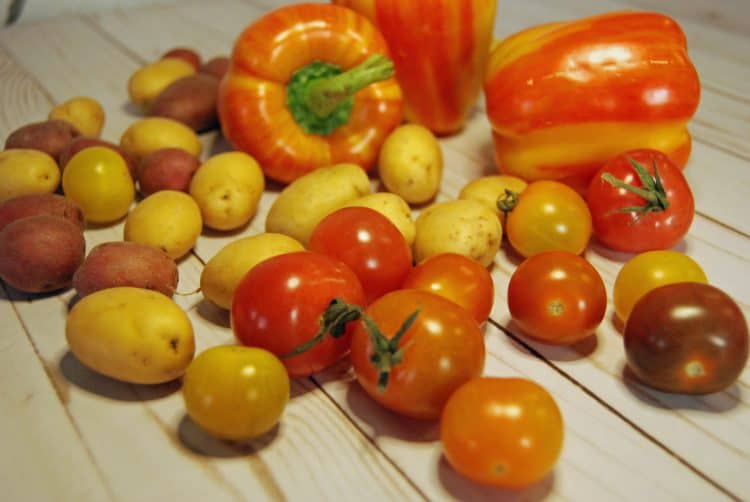 Aren't they beautiful? So many colors! They say you eat with your eyes first, and I've enjoyed some pretty ugly food along the way, but if something is visually appealing, we're much more apt to be willing to try it. I think that's why vegetables were made so pretty!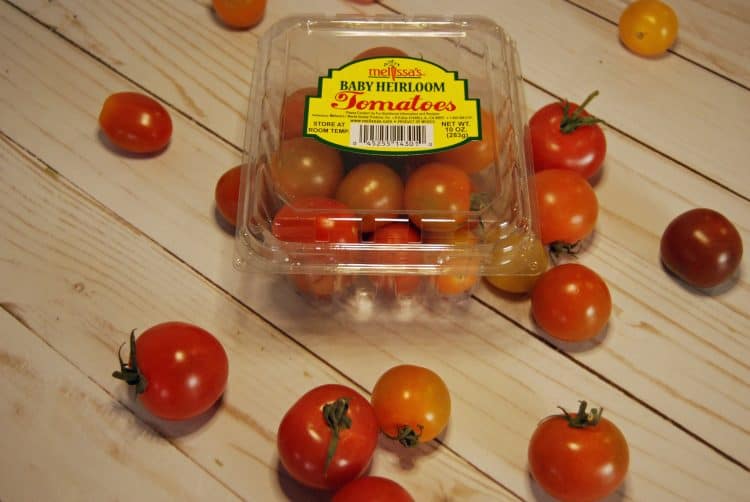 I wish I could grow bell peppers like this in my garden. I grow close to ten varieties of jalapenos and chili peppers, but I think I'll stick to Melissa's Produce bell peppers instead of attempting to grow my own. Nothing can compare to these beauties!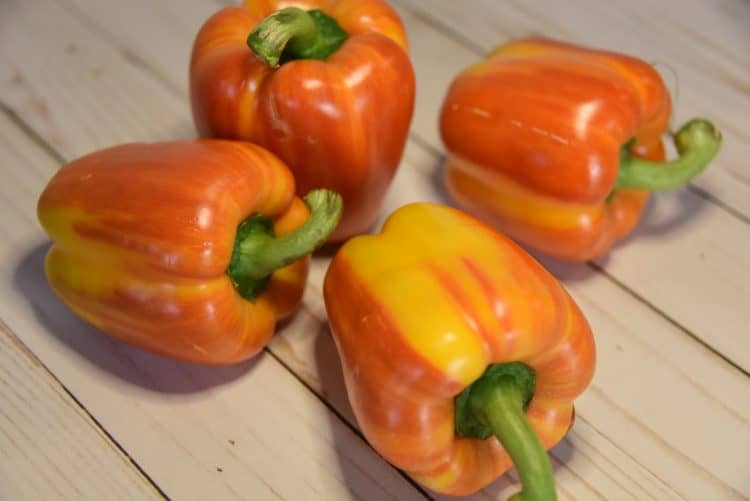 For this recipe, I used baby potatoes, but if you've only got regular-sized Yukons or other large potatoes on hand, those will work, too. You'll just need to cut them into smaller pieces. Just don't forget the bacon.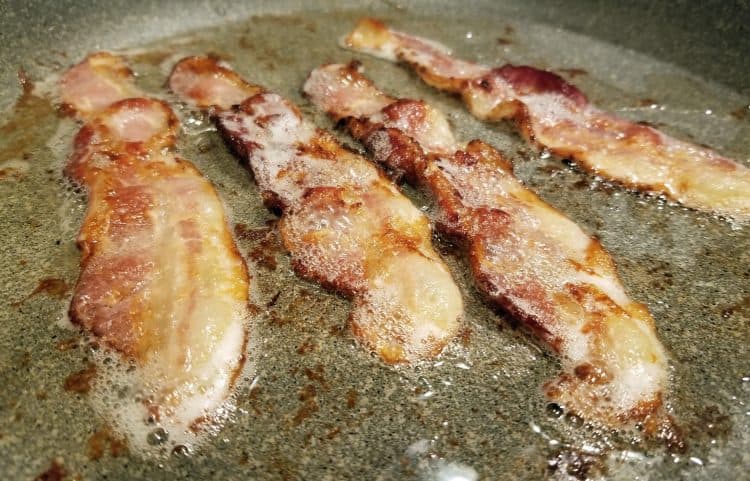 Bacon isn't necessarily appetizing when frying, and I typically microwave mine (on a special tray to alleviate the bacon grease) but for this recipe, you'll want to fry it. That bacon grease, just a little of it, is GOLD.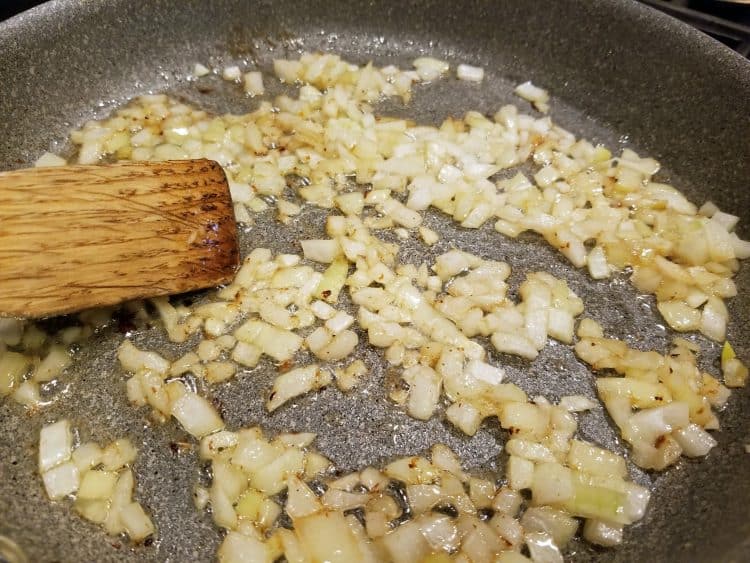 That's because you'll need to do that. Saute onions in it. Your house will smell so good, kids staying in their bedroom playing video games will come running. To you. I promise. They won't even know it's onions, because it smells THAT good and THAT much like bacon. You'll also want to set aside another tablespoon of it if you've got enough, before you start frying the chopped onions.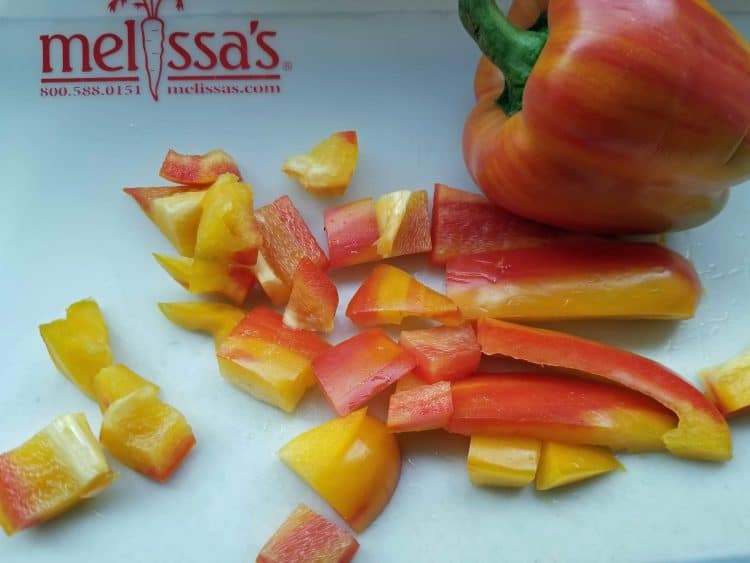 If you want to do some prep ahead of time, you can boil the potatoes and set them aside, and chop the veggies. You'll use them at the same time, so you can save them all in the same bowl.
Let's get to the recipe.
Spicy German Potato Salad
Ingredients
4

slices

bacon

1

pound

baby potatoes (give or take), chopped in half

2

bell peppers (orange or red), chopped

20

baby heirloom (or cherry) tomatoes, halved

1

onion, chopped

1/4

cup

white wine vegar

2

tbsp

apple cider vinegar

1/4

cup

granulated sugar

2

tbsp

spicy mustard

1

tsp

salt

pepper, to taste
Instructions
Boil halved potatoes in heavily-salted water until you can pierce with fork. Drain in strainer.

Fry bacon in pan until semi-crispy but fully cooked. Reserve 3 tbsp bacon grease.

Set bacon aside to cool. Save 2 tbsp of bacon grease in separate container. Leave 1 tbsp of bacon grease in pan.

Saute chopped onions in same pan until onions are mostly translucent.

Add potatoes and 1 tbsp bacon grease to onions and saute for five minutes.

Add tomatoes and bell peppers to potatoes. (If needed/preferred, add remaining 1 tbsp of bacon grease.) Stir to combine. Place lid on pan and keep at low-medium heat.

Whisk vinegars, sugar and mustard together in bowl.

After tomatoes have started to wilt and peppers have just begun to soften, pour vinegar mixture into pan with potatoes and vegetables. Stir to coat everything and saute another 3-4 minutes.

Remove from heat and pour into bowl. Crumble bacon into the bowl and if preferred, add chopped basil. Add salt and pepper to taste. Gently combine and serve.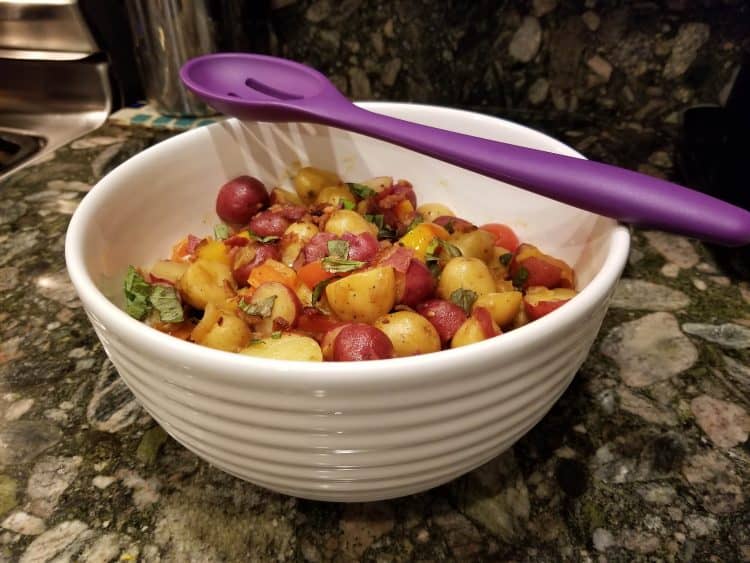 One piece of advice: after you chop the tomatoes and peppers, hide them. I made the mistake of letting mine sit out on the table as I prepped the rest of the meal, and certain family members came by and snagged samples. I had less to add to the meal but Melissa's Produce is so fresh, I totally get it!
Another great recipe to try with potatoes is my friend's Roasted Crispy Garlic Potatoes. It's a different take on using the same type of potatoes but with a crispy twist!
Thanks again to Melissa's Produce for the big box of produce that I received. The photos and recipe above are my own, but I couldn't have done it with the delicious vegetables. (I also received persimmons, kumquats and more. The persimmons made two huge, moist loaves of bread out of James Beard's recipe which you can find here. (You will love it, but don't skimp on the bourbon!)
I also have a newfound love for kiwiberries. If you don't know what they are, look for these at the store. You're welcome.