When was the last time you wanted a craft cocktail but didn't know how to make one? Or you pulled out your craft cocktail recipe and didn't have the ingredients? This happens to me way more often than I'd like to admit! Over the years, I've gotten pretty good at making a couple specific drinks, but I need to change up my repertoire and try new things. If you're like me, you're going to be excited about this new cocktail kit subscription service available for shipping in the United States: Missologist!
Missologist is a monthly subscription program that sends you everything you need to make three cocktails — except for the alcohol, and that's because it gives you a few choices for each cocktail. Don't like rum? Use vodka. Not a vodka fan either? Gin is a possibility!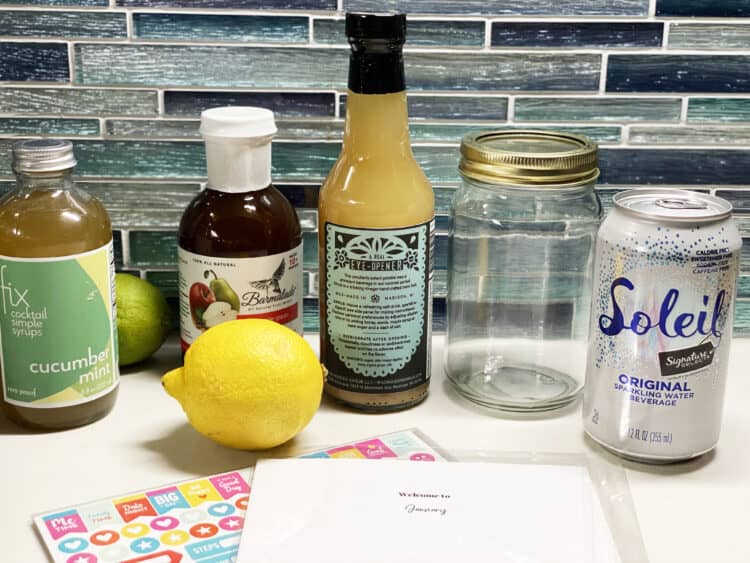 I was sent a complimentary Missologist cocktail kit, and I received the January box. Each month's box is different, seasonally-themed to give you fun options for holidays and weather. My January box included a Hot Toddy recipe, a mojito recipe, and one for a pear martini. The box included the syrups and juice necessary, as well as the fresh lemon and lime and a can of fresh seltzer. The only thing I had to add was alcohol, but if we were doing a "Dry January," we could make all of the drinks as cocktails.
A fun bonus was this adorable sheet of stickers for my planner. I use an online project management software, but my life still all goes into my yearly planners, and dressing that up is a fun way to make a mundane task less onerous.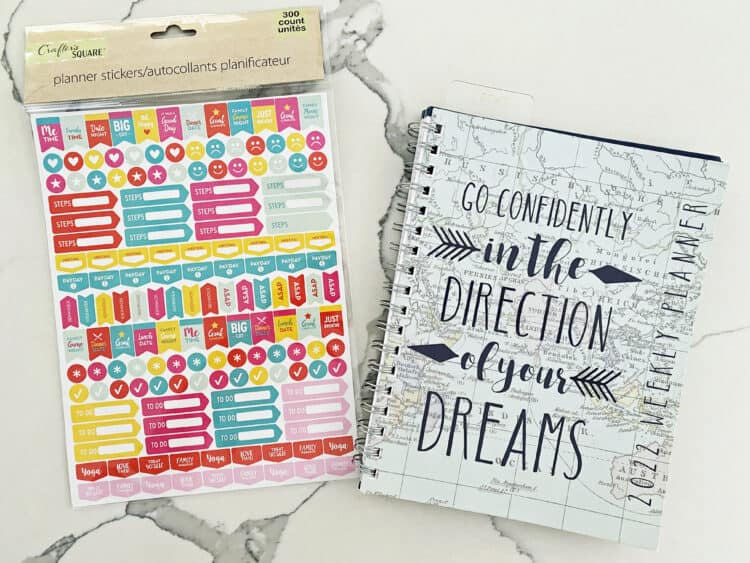 A lot of people do a "Dry January," meaning no alcohol, but I typically don't attempt it. We do go back to pre-holiday levels of imbibing, but this year, 2022 came out of the gate in a bad way. A few of us got sick and there was no drinking anyway for over two weeks. Juice and lemon tea with honey were about the only things I got to enjoy. (I didn't lose taste or smell, but I did have a loss in appetite.) This particular Missologist cocktail kit was perfect if you didn't are doing Dry January, and if not, the included recipe cards share alcohol suggestions, including their favorite brands of each one so even those unfamiliar with types of alcohol can enjoy!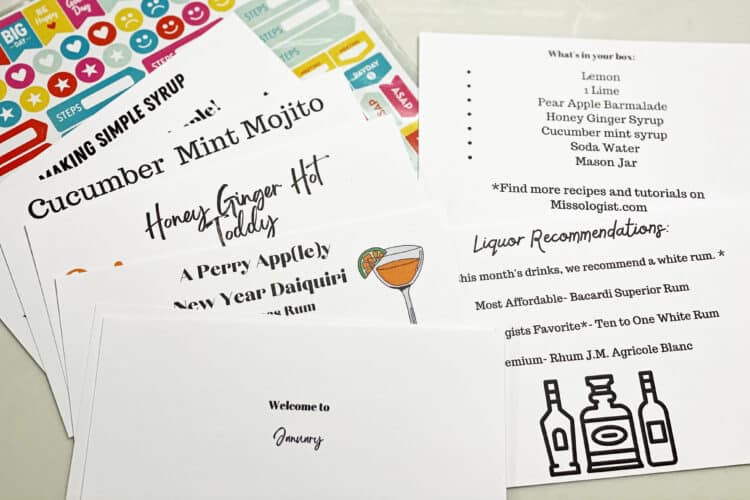 How the service works is simple: sign up by choosing your first cocktail kit box and then choose the length of your subscription. You can choose monthly, every three months, six months or 12 months. This month (February), there are several options: a Valentine's-themed cocktail selection, one inspired by Betty White, a craft and cocktail, and more. They are all unique and really cute! The monthly packages start at $35.99 and go up to $64.99. Alcohol is not included (so many varying state laws make that difficult), but as I mentioned above, each package comes with recipe cards and a list of the alcohol suggestions so you can run to your local store and pick up what you need. (Or have it delivered — I found that Total Wine's costs were pretty fair and they are FAST.)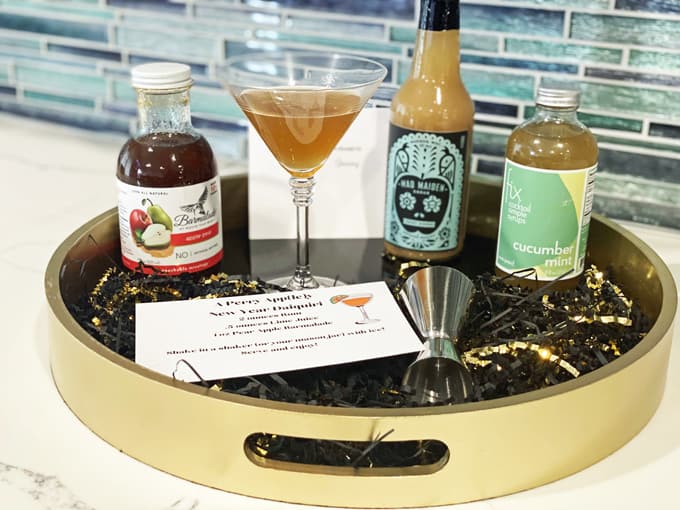 If you just want to order a box sporadically and not join, there is a shipping fee of $5 in addition to the package cost. (Members get free shipping.) It's also easy to order a gift box to be sent to someone. If you want to make it into a party, fill out the Events contact form and the Missologist team will help you set up a Zoom event, led by someone showing you how to make the cocktail, and there's even a Create and Cocktail event available! (Genius during this pandemic and going forward, since we're all becoming more comfortable enjoying things in our own home and we've made worldwide friends during this mess, right?)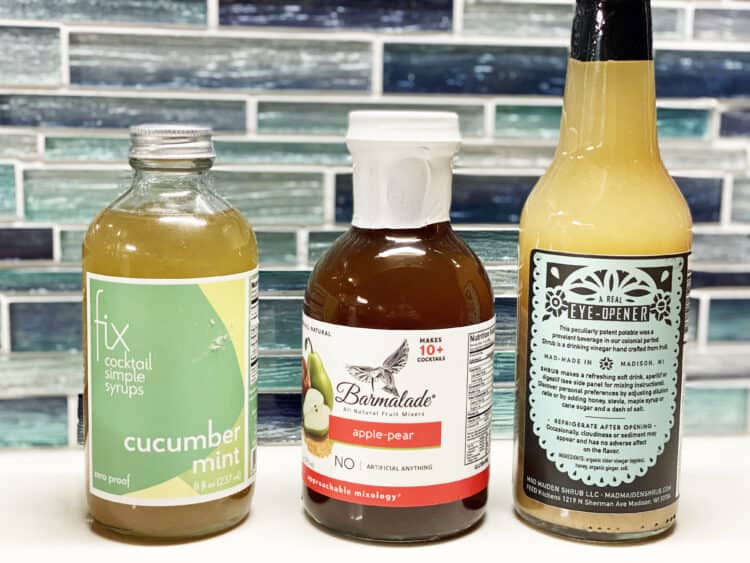 If you're still not sure about craft cocktail creations once you get your box in hand, click on the Missologist tutorial tab and watch videos specifically made to help you out!
Thanks, Missologist, for making a cocktail kit that's truly easy, includes everything you need except the booze, and allows us to have fun and impress our friends like we know what we're doing — because we will, with all the help Missologist provides.