If you're a Grey's fan, you're familiar with Ben Warren, husband of Bailey and all-around good guy. In the last few episodes of Grey's, Ben's new career as part of firehouse 19 in Seattle, just three blocks away from Seattle Grace, becomes a big part of the show. We've also seen the addition of Andy (Jaina Lee Ortiz), a take-no-prisoners female firefighter who shows her stripes when she takes on a project for Meredith and unleashes on someone in a string of Spanish that gets the job done. In typical Grey's fashion, things happen fast and with plot twists galore, Station 19 is now its own show on Thursday nights as part of the TGIT lineup from Shonda Rimes and Betsy Beers.
I've been watching Grey's Anatomy forever. The loss of characters has been heartbreaking but the addition of new characters adds a new dynamic that has you sucked in every single week. I've only seen the embedded episodes of Station 19 so far, and I'm already sure that ABC's new show from Shondaland is going to be another hit!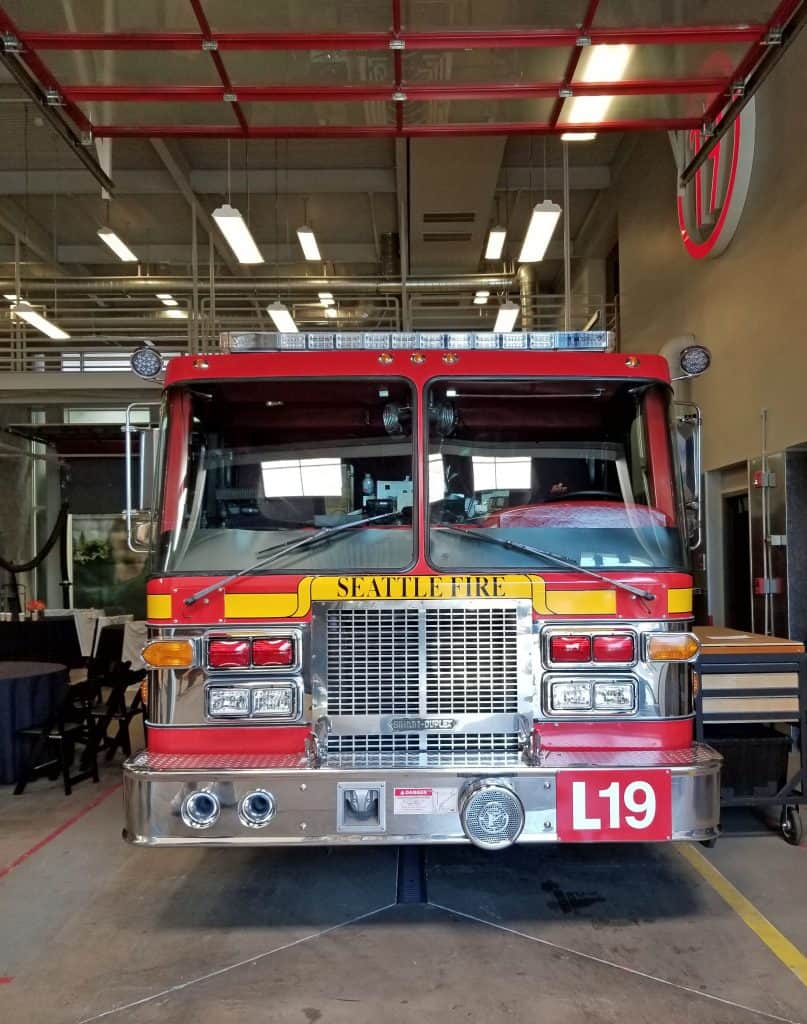 Station 19 is the story of firehouse 19, based on a real-life station in Seattle, Washington. The set was created to look like the station the production crew, including Stacy McKee, the Executive Producer and creator who also has been involved on Grey's Anatomy since the beginning. I was invited to the set in Los Angeles on Monday morning, where we were treated to a real firehouse breakfast while chatting with the cast.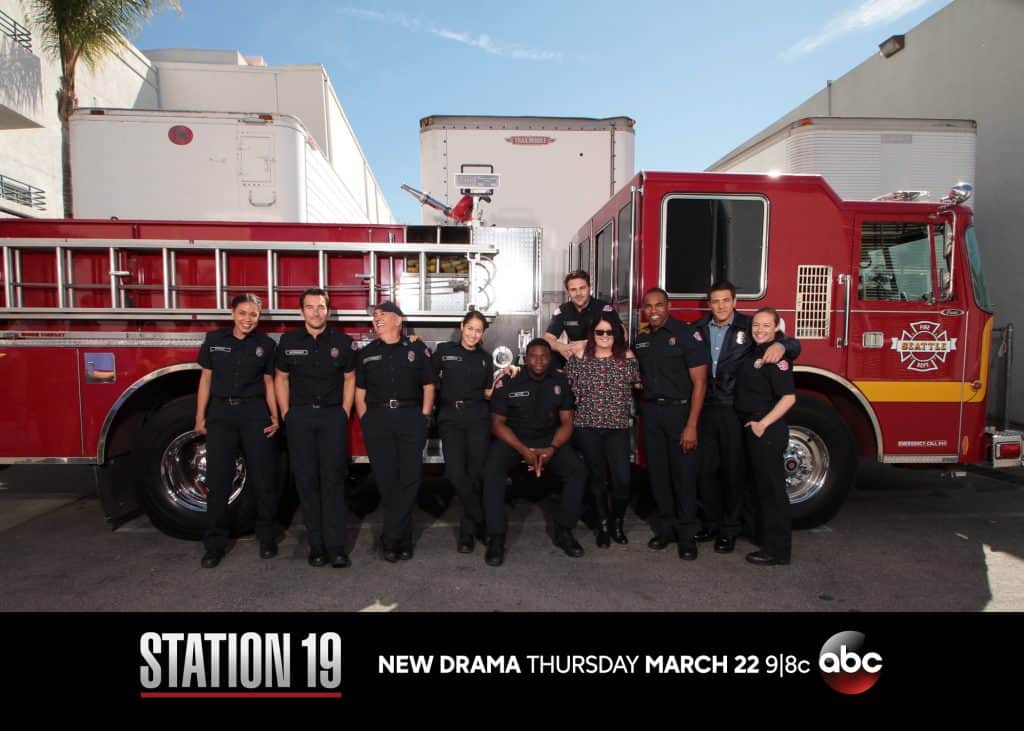 What an amazing morning to have breakfast with Jason George and Miguel Sandoval at my table! (I even got to talk to Jason a bit about my funky last name and the city of Rancho Cucamonga…"That's spectacular!" SO rad.)  Stacy McKee also sat down next to me and the opportunity to ask questions and mingle over fruit, blintzes, pancakes, waffles, coffee and more was a blast. If only every Monday could start out this way!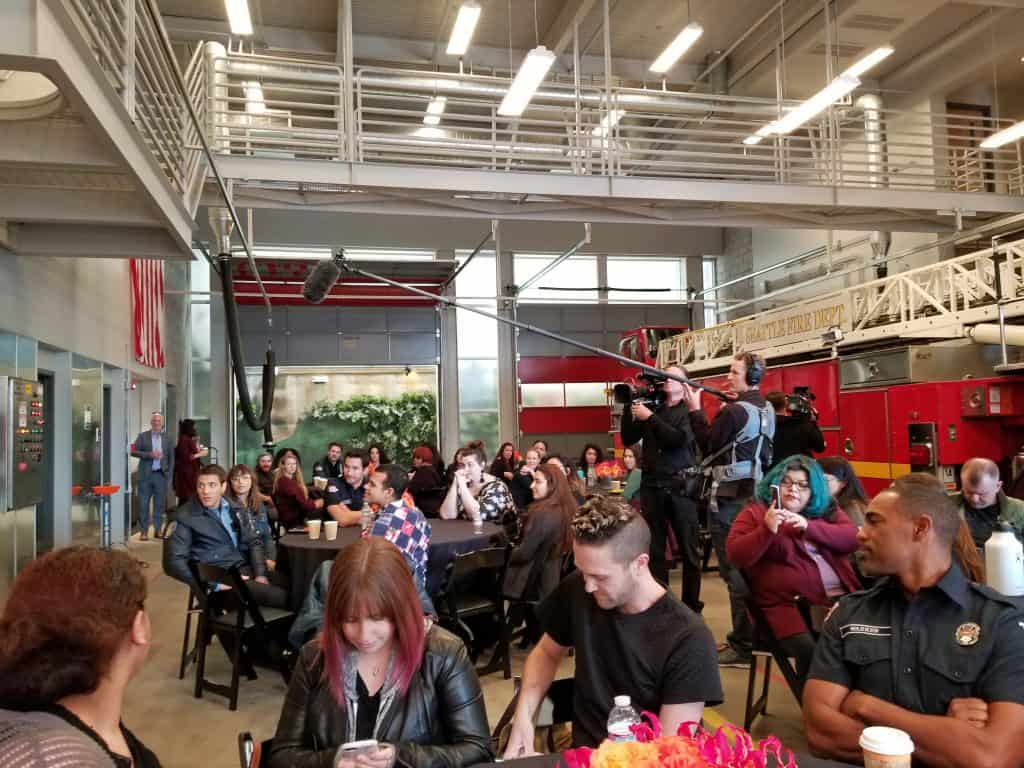 The cast of Station 19 is a varied mix of new and familiar names: Jason George, Miguel Sandoval, Jaina Lee Ortiz, Grey Damon, Danielle Savre, Okieriete Onaodowan, Alberto Frezza, Barrett Doss, Jay Hayden and more. They make a great family both on-screen and off. The comaraderie is clear and so important when you're literally depending on each other for your life. The cast films with real fire, and Jason praised the real firefighters and rescue teams out there as he said that when it gets hot or there's a problem, or a scene is done, they can say "Cut!" and the fire goes out. For real life firefighters, life's not so easy for those heroes.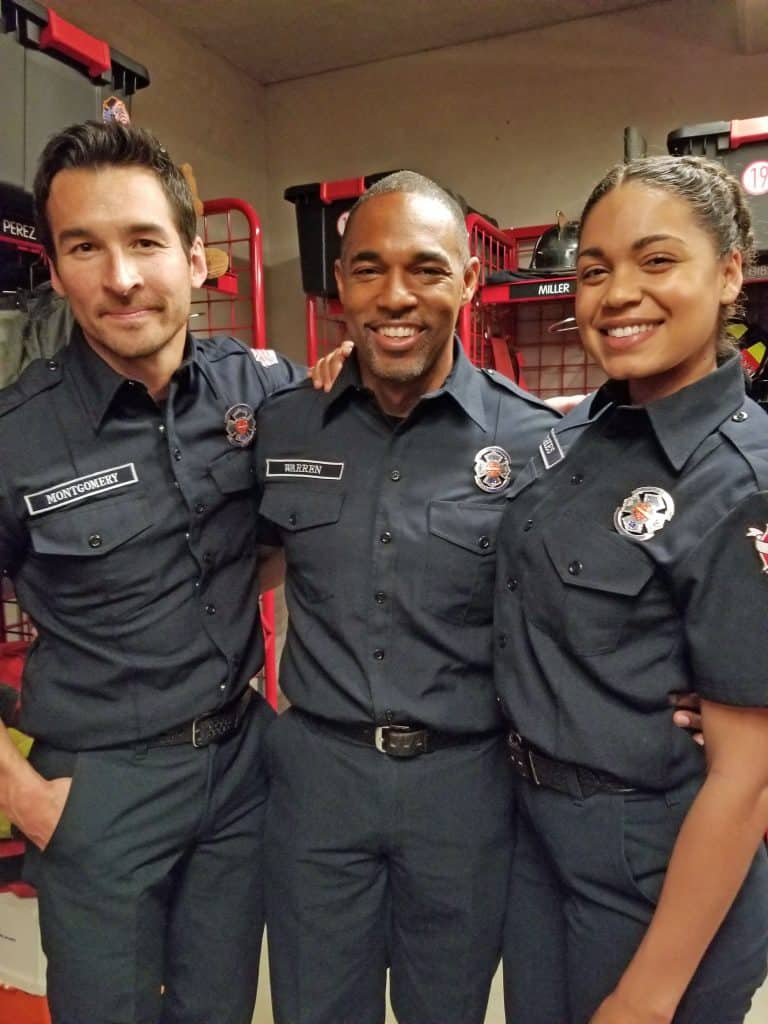 Station 19 will be familiar to Grey's fans as story of the relationships between the firefighters and crew, both on the job and off. Jaina Lee plays Andy, caughter of Miguel Sandoval's Capt. Pruitt Herrera. Being basically raised in the fire station, she chose this line of work as an adult and the relationship between the two is forefront in the upcoming shows. Add in the other different personalities and we're going to have one hot lineup!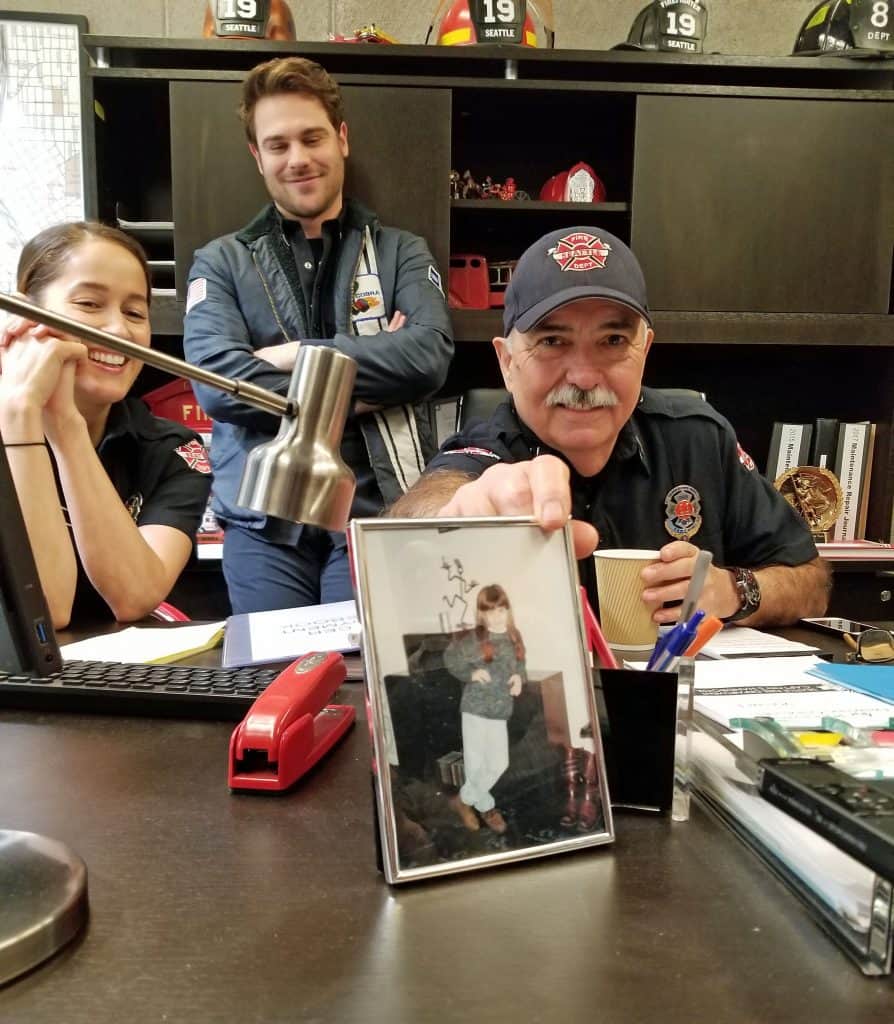 The show premieres tonight on ABC at 9pm PST as a two-hour episode. Set your DVR if you're not able to watch it live, and don't worry if you're not familiar with Grey's Anatomy. You won't need to know the story lines or characters to jump in and start enjoying the drama.  Check out the trailer below!
Literally, as I was typing this, the trailer came on TV! I am SO excited to see it tonight! What about you? Let me know what you think!