I do NOT go blah blah blah…especially not when I'm hosting a Transylvania 3 giveaway!
That's my favorite line from Hotel Transylvania, and it's the line that sucked me into watching the rest of the Hotel Transylvania movies, even if I had no kids to watch them with me! Mavis and her dad, the whole hotel crew and guests, they all make me laugh every single time.
The newest movie in the franchise comes out on digital today, September 25, and then out on Blu-ray and DVD on October 9. If you didn't see it in the theaters yet, now is your chance to watch it in the comfort of your own home!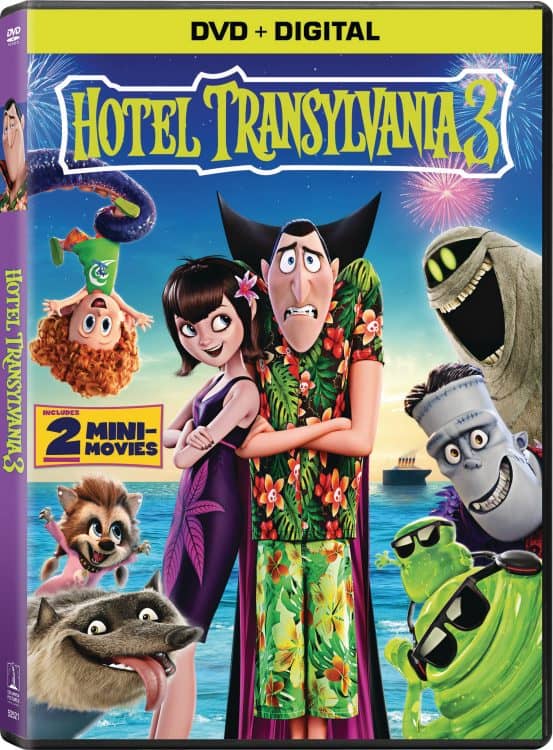 In honor of the Blu-ray release, I am holding a giveaway for a Hotel Transylvania 3 prize pack, which includes a copy of the DVD and a trick-or-treat themed pillowcase. (Who else uses regular pillowcases that they have around the house? My kids have been using some Halloween-themed pillowcases their grandmother made them way back when they were tiny, and they have seen better days. Pillowcases were always so much easier, because they could each carry their own and rarely did I have to hear "Mooo-oooooom, I spilled my pumpkin candy bucket!" That's the dread of every parent on Halloween, right?)
Use my giveaway widget below for various ways to enter for your chance to win. The typical rules apply: one winner per household, winner must be at least 18 years of age and reside in the United States, no purchase necessary and void where prohibited by law. Prize fulfillment is the responsibility of the PR company who offered me the prize, and they will ship directly to you so the winner will need to reply within 48-hours with their physical address so I can share it with them. If you do not answer within 48 hours, prize will be forfeited and we will choose another winner.
a Rafflecopter giveaway
Don't miss out! Download the digital version of Hotel Transylvania 3 today and get laughing with Mavis and the crew!