If there's ever a year that we needed more Christmas movies to watch as a family, it's 2020. Disney+ has made that happen, with the new Godmothered movie streaming as of December 4!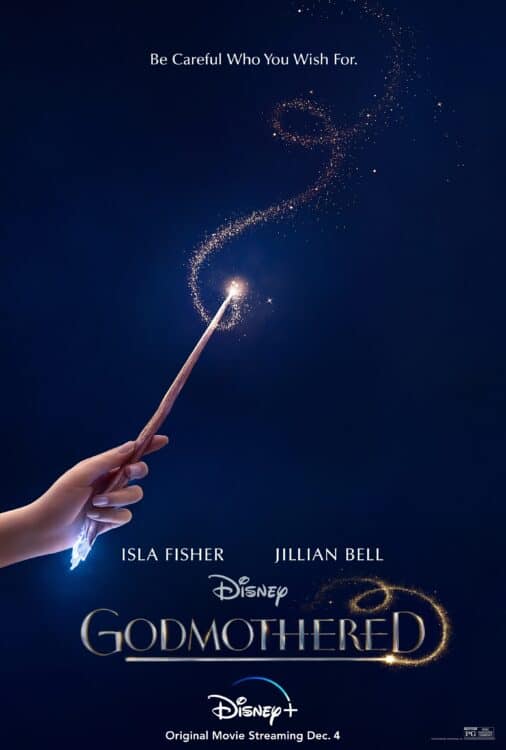 Set at Christmas time, "Godmothered" is a comedy about Eleanor, a young, inexperienced fairy godmother-in-training (Jillian Bell), who upon hearing that her chosen profession is facing extinction, decides to show the world that people still need fairy godmothers. Finding a mislaid letter from a 10-year-old girl in distress, Eleanor tracks her down and discovers that the girl, Mackenzie, is now a 40-year-old single mom (Isla Fisher) working at a news station in Boston. Having lost her husband several years earlier, Mackenzie has all but given up on the idea of "happily ever after," but Eleanor is bound and determined to give Mackenzie a happiness makeover, whether she likes it or not.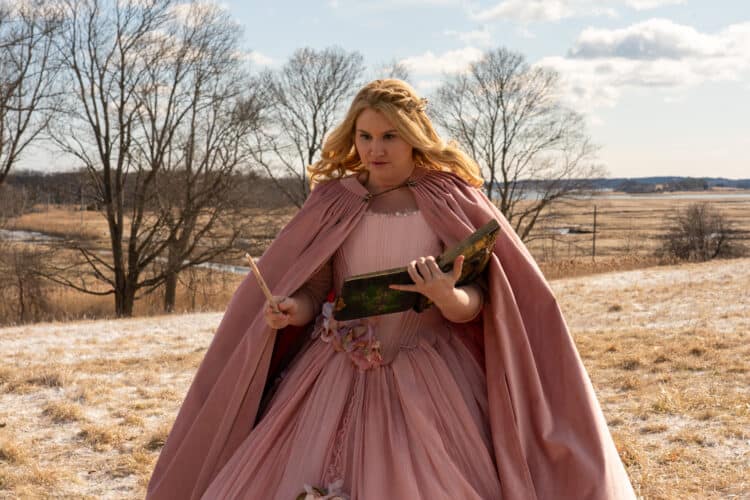 Jillian Bell is a favorite mine since I saw her in the 2019 Amazon Prime movie, Brittany Runs a Marathon. This is an entirely different role, and she shines in it as well, as does Isla Fisher as a single mom. Initially, I had a hard time seeing her old enough to be a mother of a teenager, but as the story unfolds, it all comes together. (Isla Fisher being old enough has to mean that I'm OLD…maybe that's it?)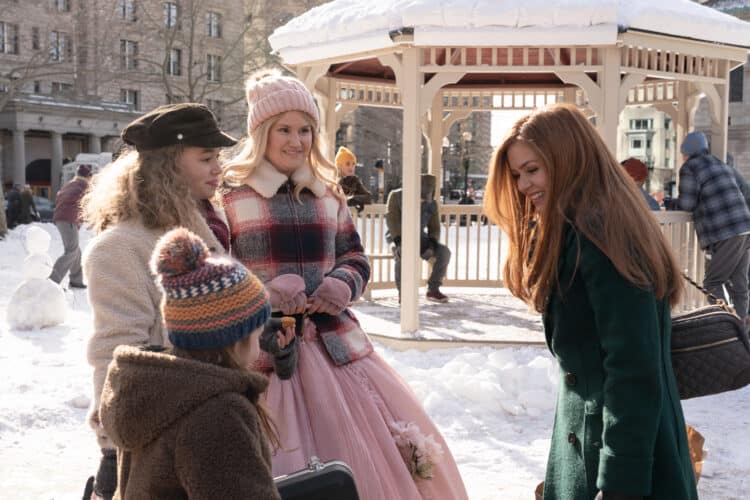 Godmothered takes a old school fairy tale approach to a modern scenario. Mackenzie is a tired, single mom stretched at both ends, dealing with a teenager who is dealing with her own issues but desperately needs the encouragement and closeness only a mom can provide. Mackenzie's doing her best but life's tough, and not nearly as easy as when she wrote a letter asking for a fairy godmother when she was ten.
Solving her problems, giving her the 'happily ever after' she needs, but has given up on, will not only help her life but it will give Eleanor the break she needs, too. Eleanor wants nothing more than to give people happiness; it's what drives her, yet she's a dying breed and she has miles to go to learn to perfect her spells, but the learning is half the fun! As the youngest godmother applicant ever, she leads from her heart and her naïveté to the real world, outside of godmother school, throws her for a loop.
Finding a happily ever after for them both is harder than it ought to be, and the mishaps along the way make for funny humor. It's clean and appropriate for all ages. It's a quick 90+ minutes and is another fun family movie night film. Enjoy the new Godmothered movie, streaming on Disney+ on December 4!