Whether your child is heading off to kindergarten or his last year of high school — or even college — schedules change and parents can be left scrambling to feed everyone. A huge part of making that successful is stocking the pantry in advance, so you're ready in advance!
My pantry is pretty well stocked, but so much cooking the last few months — since I tend to hibernate a little more during the hot days of summer — has drained my spices and it had been a while since I paid much attention to it, until I went to make adobo seasoning and had no cumin or chili powder. How does that happen??
I headed over to Smart and Final EXTRA! in Upland, with the intention of stocking the pantry and taking advantage of their affordable freezer section to also give my frozen food selection a boost. The EXTRA! store is little further than my closest Smart and Final, but so worth it due to the much bigger selection of everything. The produce selection alone is massive, including its local and sustainable section and huge variety of organic options. (This is also a good time to thank Smart and Final for our partnership and this sponsored post!)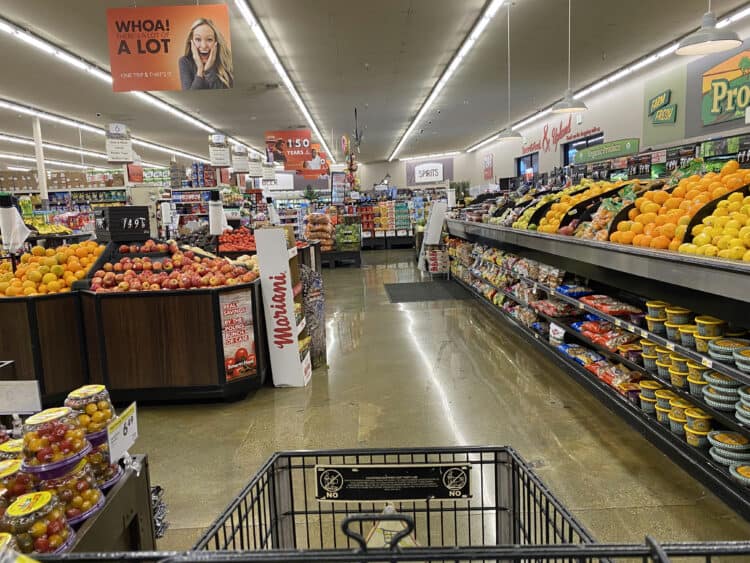 See those containers underneath the produce? You never want to miss those shelves, though it can be easy to do if you're focused on fruits and veggies. Underneath the fresh stuff is a huge variety of dried fruits, chopped and specially-bagged items. And snacks. Like these beauties.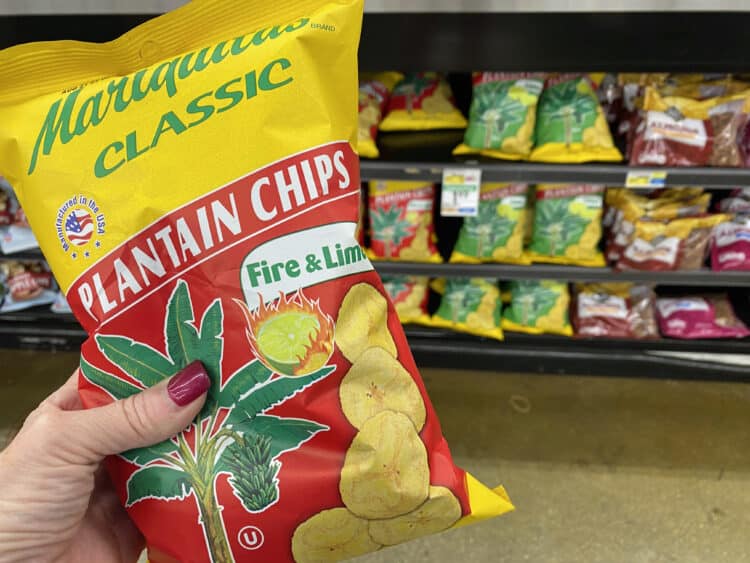 Just because I'm not going back to school right doesn't mean I don't get snacks, too.
Speaking of snacks, these Clean Snax from Melissa's Produce are unique, healthy snacks to send with kids of all ages. I also love to break these up on top of oatmeal or pancakes. They add flavor and texture and are delicious, too, with their regular and seasonal flavors.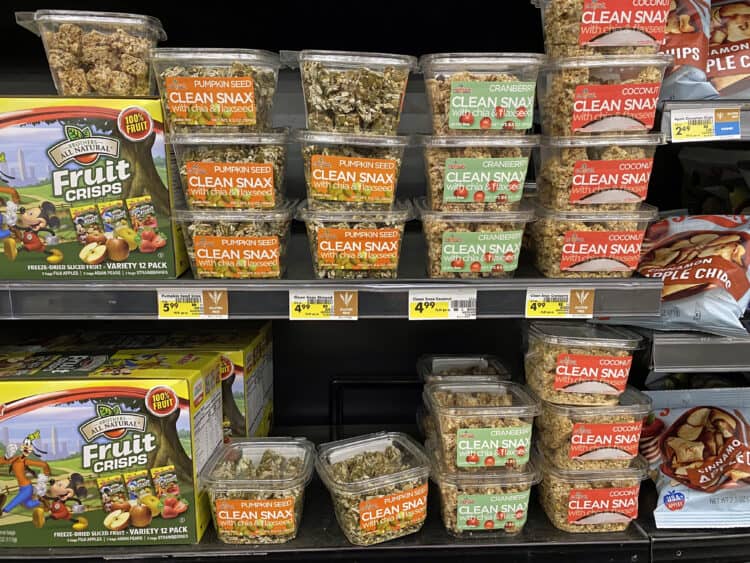 When the kids were younger and I'd line up four lunch boxes and/or bags on the counter for an assembly line of lunch making, it could easily get overwhelming. I wanted them to each get some fruit to go with their main lunch item, but individually-packaged or precut fruits can be expensive. And what happens when all the kids have different preferences?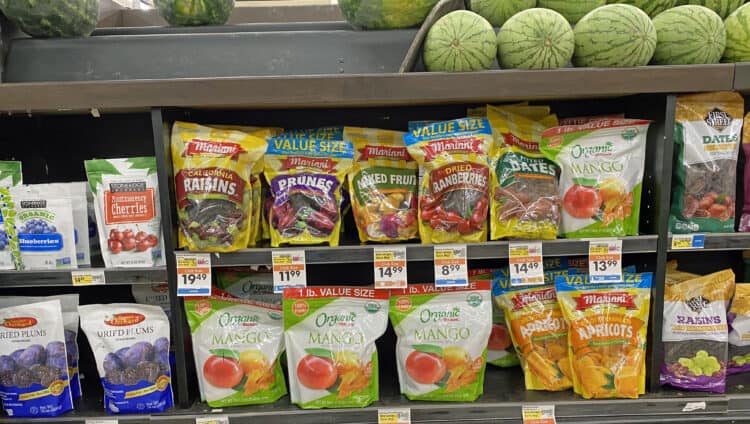 I used one main, super-simple moneysaving hack: buy a big bag/can/jar and divvy up portions into reusable containers or even disposable plastic sealable bags, if you've got a kid who isn't great at bringing things home. A few of my kids were fans of mandarin oranges, and one can would give each of them a good-sized snack. Budget-friendly and delicious! Smart and Final offers not only the major brand names, but their own First Street line. Those saved pennies add up.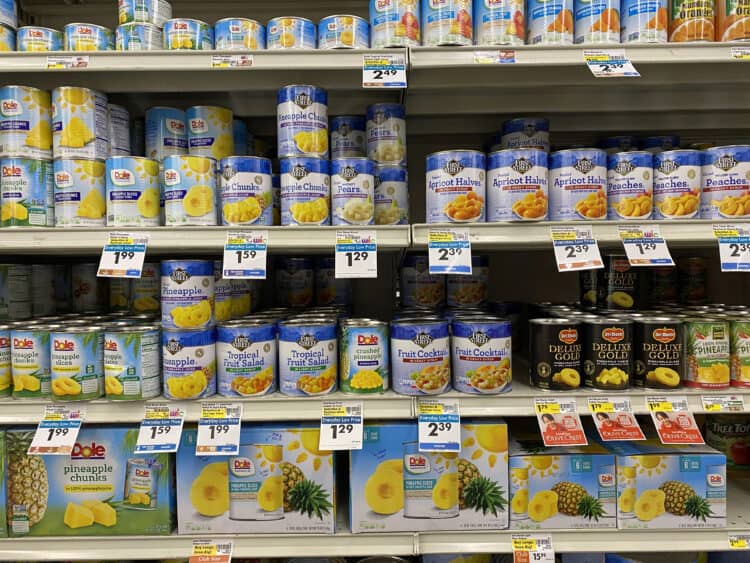 Three out of my four kids were big cereal fans. From granola to the latest sweet fad, they'd want it, but cereal is one of those things where prices have really increased tenfold over the years. There's no such thing as a 'cheap' cereal anymore, but you can shop carefully and buy in bulk to save money, especially if you consider the store brands. My husband loves the First Street Granola and my son has no issue (now that he's an adult!) with the bagged cereals. They taste the same, and we store them in sealed, pourable containers for freshness.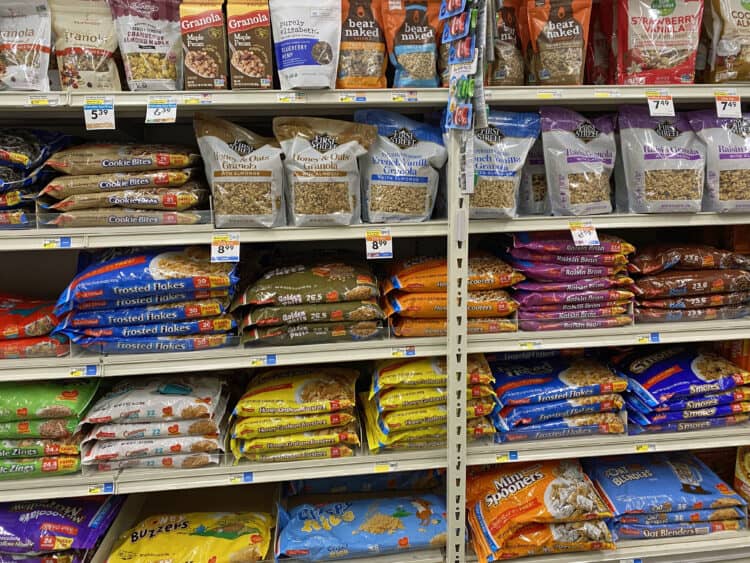 On your way out of the store, grab yourself some flowers. My husband's great at bringing me fresh flowers, but now and then I get inspired to spontaneously bring home something new and brighten up an additional space. Their selection also is great if you need to take a potted plant to someone in need of a brightening moment of their own.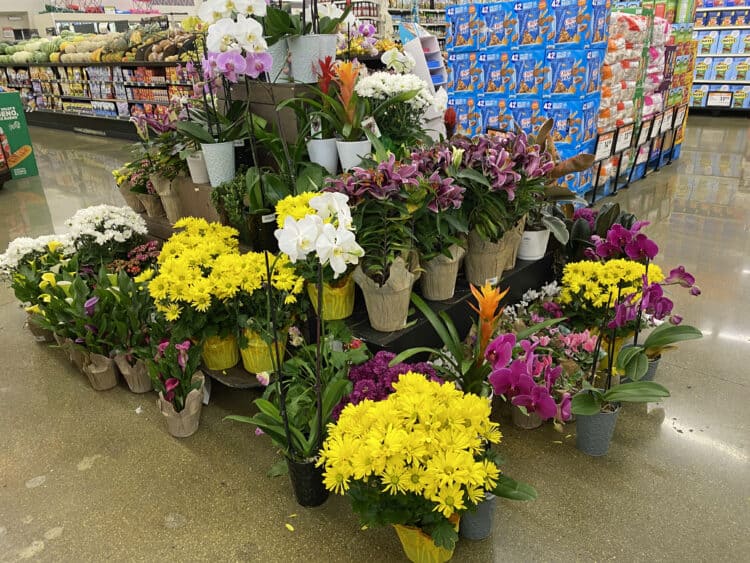 Stocking the pantry, for me, means I have all the seasonings, trimmings and fixings to add to a protein, veggie and starchy side. (I'm a boy mom as well as a girl mom, so I get 'meat and potatoes' requests a lot still.) My spice jars are all refilled now, thanks to Smart and Final's baking aisle. I picked up things to bake healthy breakfast muffins, which can be frozen and individually thawed, and I even made a huge stack of Belgian waffles, from scratch, and frozen them, too. (Did you know you can throw a partially-thawed waffle into your air fryer and in just 8-10 minutes, you've got a heated breakfast? It's so easy!)
Each week, I pick up fresh produce and meat, usually choosing what's on sale — because why not? Unless we have a specific meal in mind, it just makes sense to create meals from the items with the best price. They rotate each week, so our meals can rotate, too. It also forces me to be creative, and as long as my pantry has all the basics, I can pull together meals every night without stressing. Give it a try!