As a military veteran myself, I love to hear when companies go the extra mile and offer both active duty and veteran military members discounts. However, the Sea World veteran discount truly goes above and beyond by offering each service member one free ticket AND three free guest tickets once per promotional period!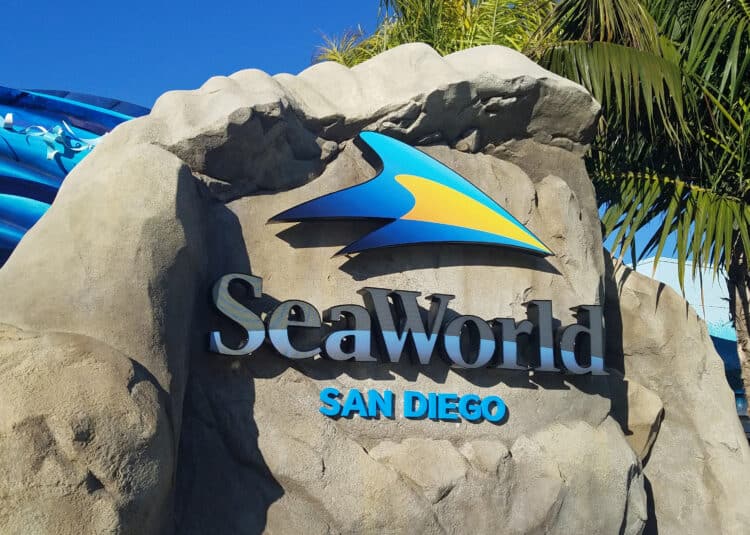 How to Get Your Sea World Veteran Discount
You can learn more about the Sea World veteran discount here, but the process is simple. If you, or the veteran, has not yet verified their status via ID.me, that will need to be done first. It's pretty easy, but if you've had any name changes due to marriage, etc., you may need to add additional info. (I've had a couple of name changes due to being widowed and remarried, and ID.me quickly resolved it for me. We women who take others' names shouldn't have to go through so many hoops! Update to add that I attempted to verify my military status through another organization without issue as well, but when I went to GovX, it took me several tries. If you have an older DD-214, which many, many veterans have, it doesn't have line 24 on it, so you will need to also upload your military ID and/or some sort of certificate. I find it ridiculous, because it puts the onus on the military member to prove their status above and beyond and was disappointed with their policy.)
After your military status is verified, you can click the button in the link above. It verifies your status via ID.me, and you are taken to a special page solely for those who are verified, where you can then learn about the park and secure your tickets. It's SO easy! Bonus: one you've verified your military status, you can use that same login to get a military discount on other websites.

My family and I are huge Sea World fans. We haven't gone since COVID hit — during the last two years, we rescued two dogs, I got laid off, the hubs has had to switch jobs as well, and our son, the world's biggest walrus fan, had major leg surgery. He's a year post-surgery and while they couldn't resolve the issue 100%, he's back at a functional level. His recuperation period was quite long, and it really changed how far we drove in one stint. Sea World is about a two-hour-ish drive away. Totally worth it as long as you can get comfortable post-surgery!
But now, we're ready to hit the road again. It's time to go back and see Mitik, Chou Chou, Dozer, Basa and Kulu. We always head to the Arctic Encounter first when we arrive at the park. Now that there's a Sea World veteran discount, we can go even more often!
Thank you, Sea World, for honoring our military. I don't have any amazing veteran stories, but there are SO many heroes out there. SO many who survived, sacrificed and more. They deserve military discounts at Sea World and other places, no matter their military status now. It's awesome to see this happening! (And Sea World Howl-O-Scream begins on September 16!! Halloween at Sea World will be a blast!) Also, we're huge fans of all that Sea World does for rescues. Click that link to read about our behind-the-scenes tour!
And in case you missed it, learn more about the Sea World veteran discount on the Sea World website here!