Lately, my work day has left me feeling stressed at the end of the day. I get caught up and before you know it, I realize I haven't eaten and my legs are stiff because I haven't gotten up in who knows how long. I'm sluggish and ready to go sit with a glass of wine, but instead, I have to make dinner and do some chores.
We moms all work, but when you have a full-time job in addition to being mom, you have to find time for all the other things — clean the house, grocery shop, doctor's appointments, school issues, help with homework, laundry, and a paying job — around those 50 hours your job takes, between work and commuting. It makes for a long week! There are no breaks while the kids are at school and if there's any spare time, there's always something else to do. To make sure I get time to relax and workout or even get a pedicure, I really have to work hard to carve it out, like any working mom. (And moms with little ones at home, you know what I'm saying as well! Even showering can be a challenge.)
Starting today, I'm taking back my lunch hour! No more guilt trips about not having time for something else, no working at my desk when I'm already there 8+ hours a day, and no "I'll just pay this bill real quick." That lunch hour is now mine, one solid hour of no cellphones (unless I want my personal one around) and no interruptions. Today, I did a Yoga workout, did a killer seven-minute bicep workout (free online!), took a fast shower and still had time for a ten-minute guided meditation! Talk about a nice lunch hour!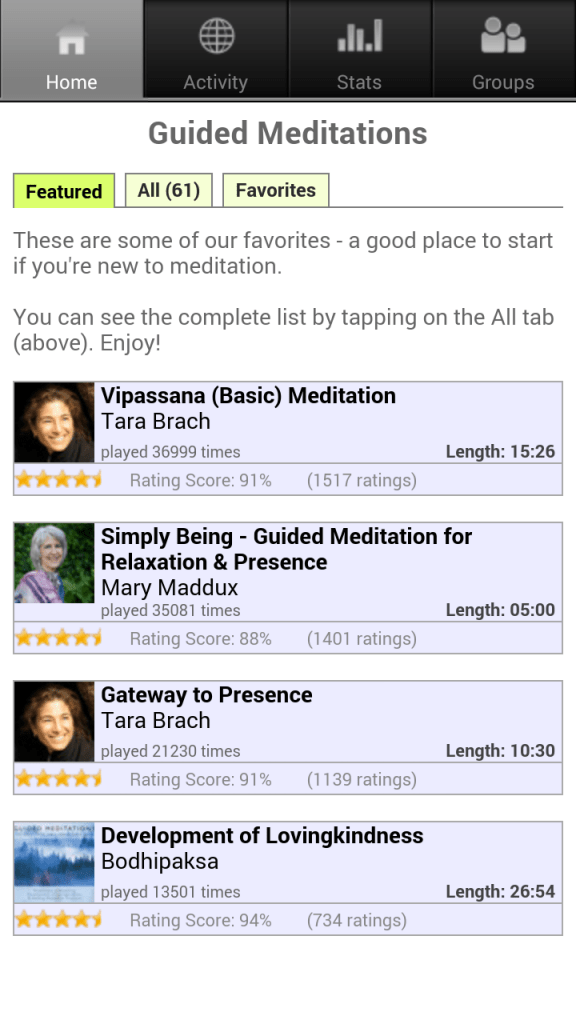 That's my new guided meditation app, Insight Timer, on my Galaxy/Android.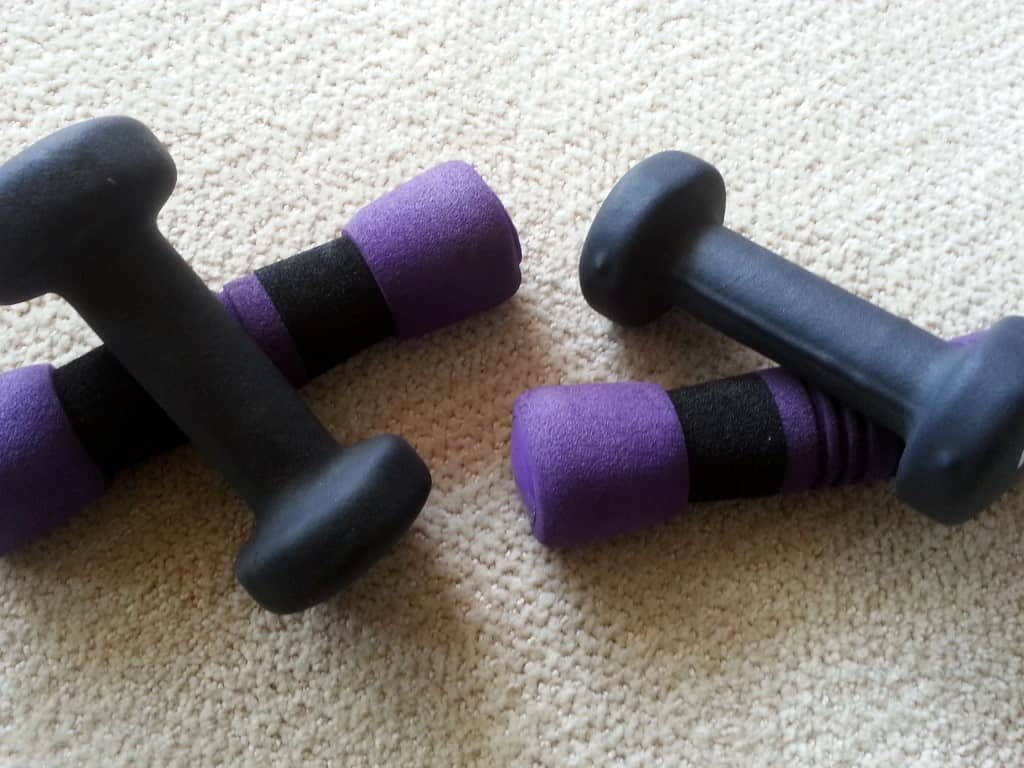 My free weights, love these things!
We got a ton of rain last night and until around 9am this morning, and the skies are patchy but beautiful. It's cool-ish outside (remember, this is California, where we're cold and whiny in the 50s but quite comfortable at 90-100-and above, when others are melting) and the mountains are partially covered in clouds but it's too nice to not spend a few minutes working on the balcony. It's another habit I'm trying to make regular.
Stuck in a workout rut and frustrated at having no time for yourself? Reclaim your lunch break and make it all about you! Take a look at your wish list of things you'd like to do and start doing at least one of them every day on your lunch hour. Throw that yoga mat into your car and shut your office door at lunch. Don't have an office? Take a walk outside! Run over for that pedicure you've promised yourself. Go to the bookstore and wander with a latte. Get your eyebrows threaded. Head to the local cupcake shop and indulge! Whatever you can do to relax and give yourself some me time, try to make it happen! I know I'm going to make it a habit from now on. Everyone will benefit, not just me!