One big thing we wanted to do on our recent Santa Barbara getaway (which you can read more about here) was to not have a schedule. Know what I mean? We live on schedules every day of our lives, so the most important thing for our vacation plans was freedom. Freedom to roam, freedom to sleep in, freedom to not answer emails….and freedom to eat and drink what we wanted, when we wanted.
I can say that thanks to the city of Santa Barbara, mission accomplished.
Santa Barbara is a city with many layers. There are more things to do than can be done in just a few days, but with help from the Visitor's Bureau of Santa Barbara, we made a big dent in the list of things we wanted to experience.
First, thank you to the Visitor's Bureau for the complimentary tickets and city passes! We made good use of them for the three days we spent in the city. The guides you provided gave us a starting point of what we wanted to see, and the maps helped us lay it out in a way that allowed us to maximize our time with room for spontaneity.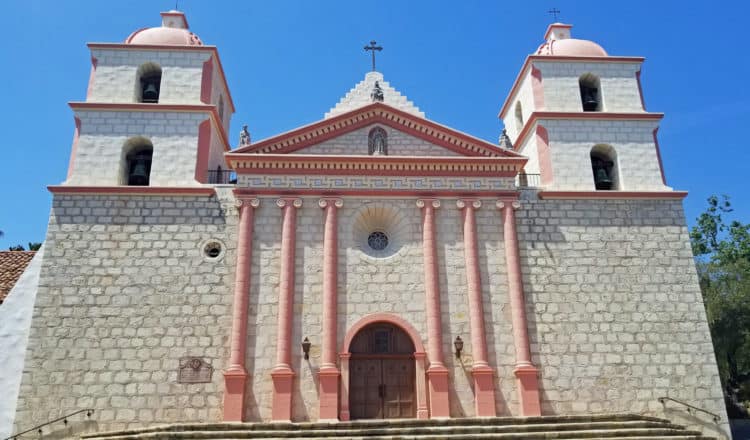 The day we arrived in town, after picking up our materials from the Visitor Center on Garden St., right across from the beach, we headed for the mission. The Old Santa Barbara Mission is an iconic part of the city's past and it's a must-see for anyone spending a few days in town.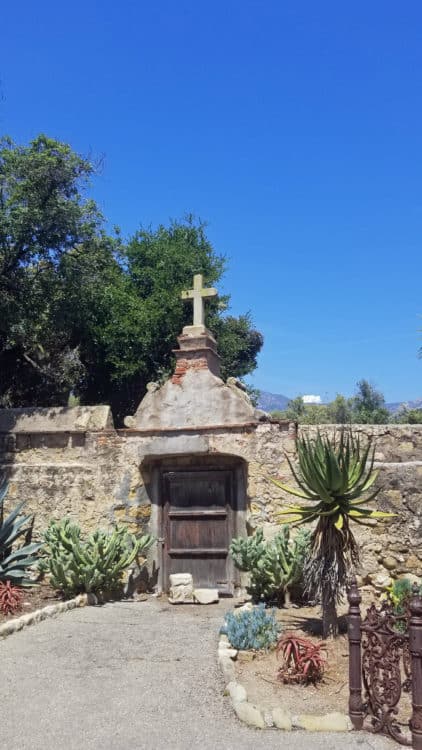 The mission is a popular place, but parking was plentiful and there are outdoor picnic tables if you want to enjoy lunch in the shade of bougainvilleas. We opted for the self-guided tour, which took about an hour — though you could easily wander longer. The chapel is beyond gorgeous, and be sure and pay attention to your map so you don't miss anything.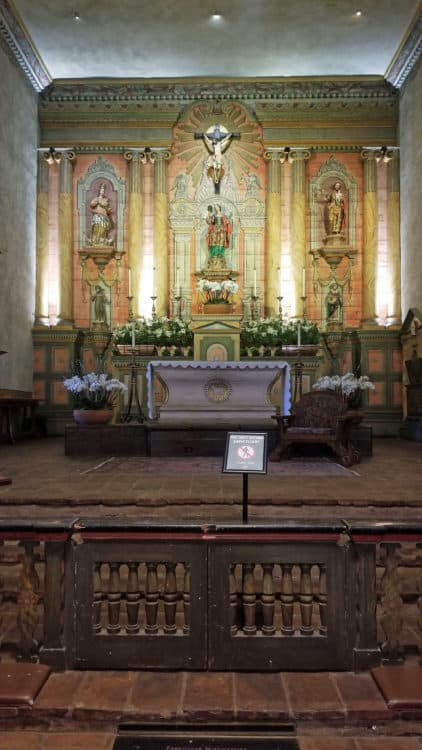 One really cool piece of trivia is that amongst the cemetary area, you'll find the headstone of Juana Maria, the last survivor of San Nicolas Island. She lived for 18 years alone on the island, and is the inspiration for the famous book, "Island of the Blue Dolphins."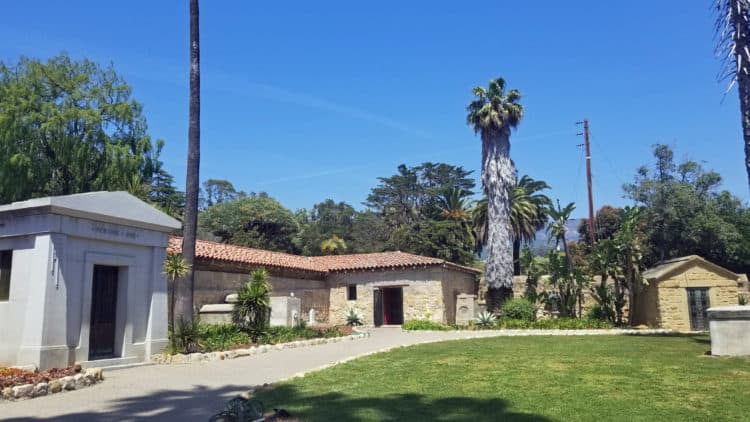 As the 10th mission established by the Spanish Franciscans, with the original goal of the Christianization of the Chumash Indians, it's a true testimony to the Franciscan contribution to the history of California.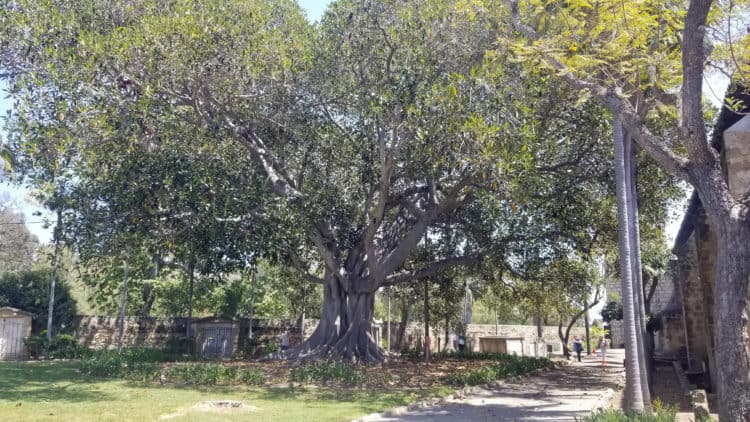 After the mission visit, we headed up the hill back to the RV resort, where we had dinner at the Cold Spring Tavern. That's a location not to be missed, so I'll be sharing a blog post on that, and a few other amazing restaurants, next week.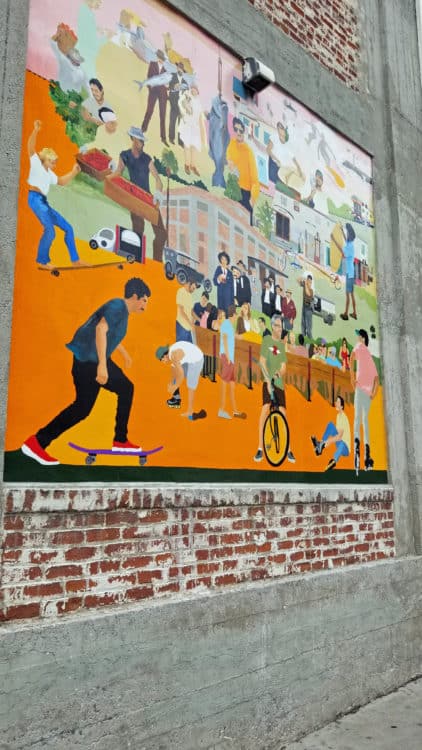 On Friday morning, we headed into town to eat at Sambo's, and after a mimosa flight, we wandered to Funk Zone, a 12-block section of the city not far from the water's edge. It's a zone full of unique homes and industrial buildings, full of character and colored by murals and other pieces of art, both internal and external.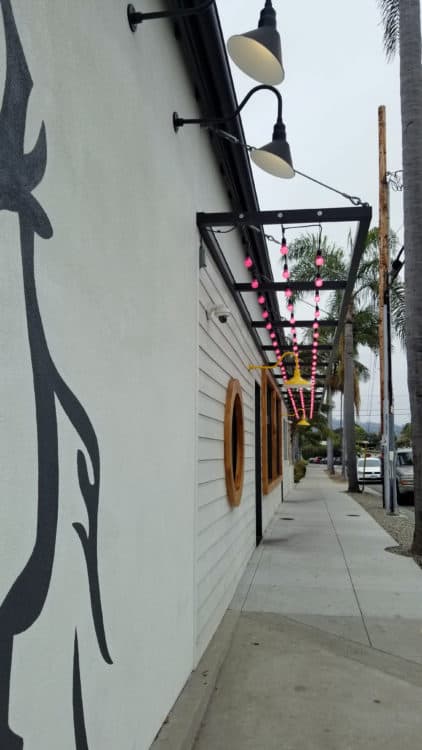 The Funk Zone is a great place to go wine tasting, shop, eat and enjoy craft beer as well as browsing the many art galleries. We enjoyed lunch at Mony's Mexican food, a place we randomly found, and the long line out front made sense as soon as we took our first bite of our street tacos. Any good Santa Barbara getaway includes tacos, right?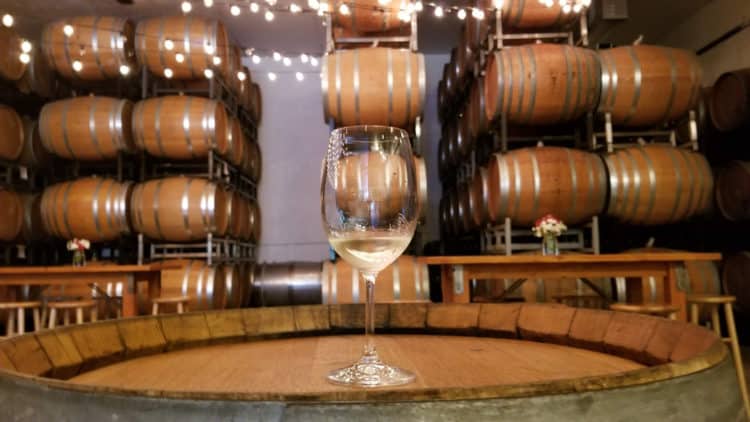 We stopped at the Santa Barbara Winery, a winery that exemplifies the varietals from the locale, and Area 5.1, a small winery themed around Area 51.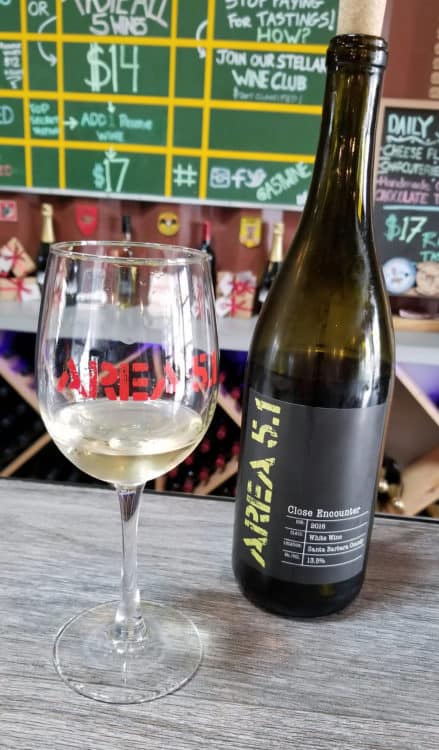 I brought home a bottle of their Sauvignon Blanc, but I may have enjoyed the decor even more.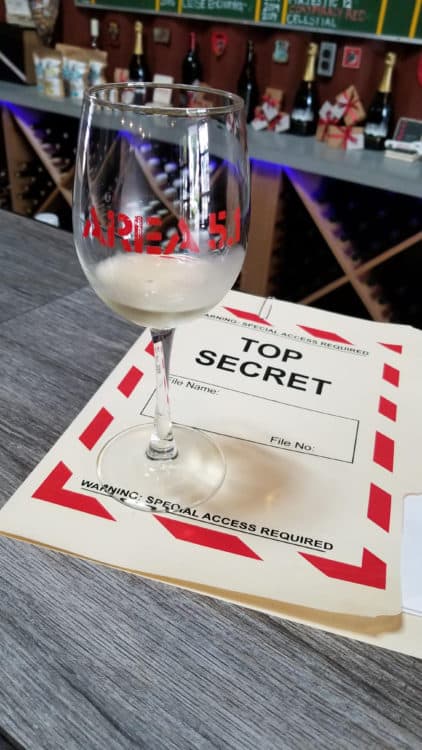 You can spend hours in the Funk Zone, and keep an eye out for evening entertainment, though some of the craft beer places and wineries do close earlier than expected. You've been warned, so you don't miss out.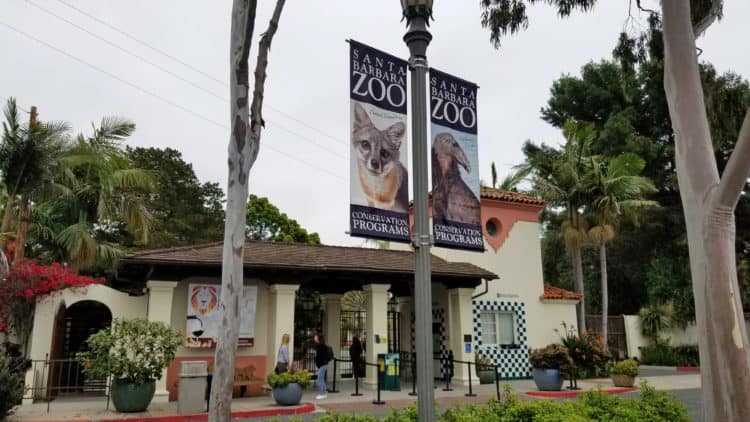 No visit to Santa Barbara is complete without a visit to the Santa Barbara Zoo. As long-time visitors of the zoos in/near San Diego, we were impressed with the low ticket prices and wide variety of animals. We saw a lot of happy families wandering leisurely from exhibit to exhibit, but as we got there only about 90 minutes before closing, we had to pick up the pace. I had to see the giraffes and gorillas before it closed.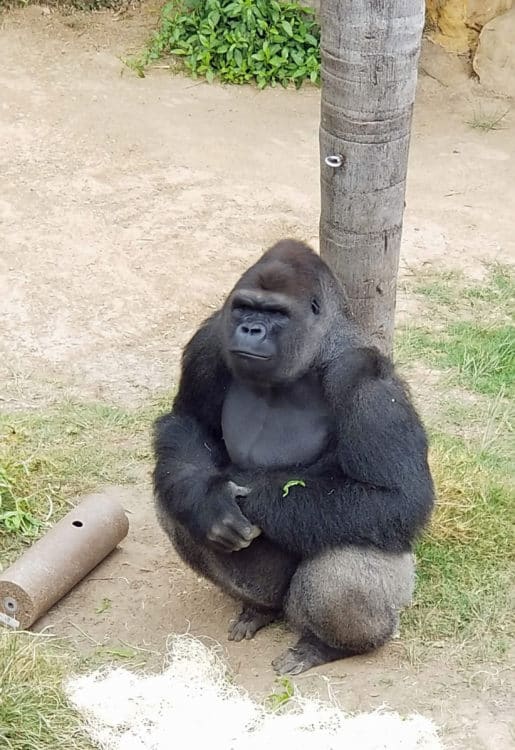 We ended up with enough time to visit the elephants, the penguins, the aviary and more. You don't need a whole day to experience this zoo so even if you only have a couple of hours, it's definitely worth the visit.
On Saturday, we had reservations to go kayaking but we had a few hours between that and our dinner reservations, so we took advantage of our coastal location to explore the pier and Stearns Wharf. There are a lot of shops focusing primarily on souvenirs and attire, which was good considering we'd forgotten our coats back at the resort and it was overcast.
There are also quite a few restaurants, and we ate lunch at Brophy's before we headed to the Paseo Nuevo to try a shave ice. That alone was worth the trip into town. More on that in my culinary experiences of Santa Barbara post later!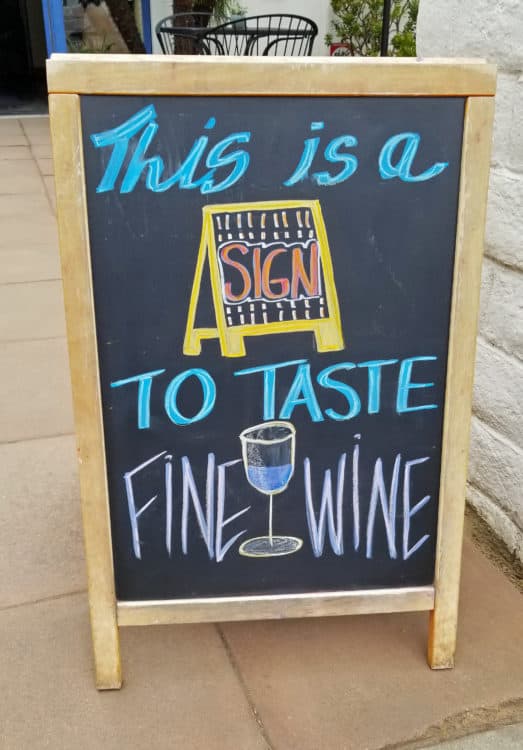 A Santa Barbara getaway opens you up to all sorts of possibilities. Park the car in one of the many public parking facilities, and wander. There are many museums, from natural history to contemporary art and in-between, and if nature is your thing, the Santa Barbara Botanic Garden is gorgeous and colorful.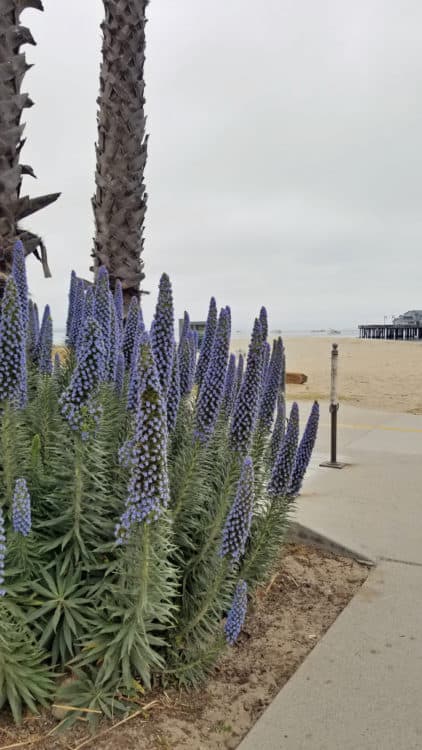 Whatever kind of food you want, you'll find it. Driving to Montecito and Goleta provides even more experiences. Bring your cellphone — not so you can spend time on social media, as you'll want to keep your eyes on your surroundings, but so you can take photos. The opportunities are everywhere. We took so many more than we'll ever be able to share, but what memories we have of our 25th anniversary vacation at the American Riviera.