Do-do-da-do, da-do-da-do, da-do-do-do-dooo….
Remember that tune? Who doesn't get that stuck in their head and remember the Harlem Globetrotters? A lot of us grew up watching them on Saturday mornings. I fondly remember sitting in front of our big boxy barely-colored television watching Meadowlark Lemon and the rest of the gang throwing around the ball in ways you never see anywhere else.  Years later, I was fortunate to actually work with one of the original players, J.C., and what a treat it was hearing his stories and seeing his tall frame head towards my desk daily. He kept my interest in the "Globies" alive, and I used to tell the kids stories he'd share with me. Such a privilege to have known him.
Last year, I was lucky enough to be able to take my younger two kids to see the Harlem Globetrotters play in Los Angeles.  (Read about that here.) What a blast! As any mom of a teenage boy knows, they don't voluntarily smile for much, but almost the entire game, my "little man" was smiling, an honest-to-goodness legit smile from ear to ear. When he got to buy a basketball and get the autographs? Score! He was over the moon. He has talked about that day many times since, and the basketball sits in a place of honor on his dresser.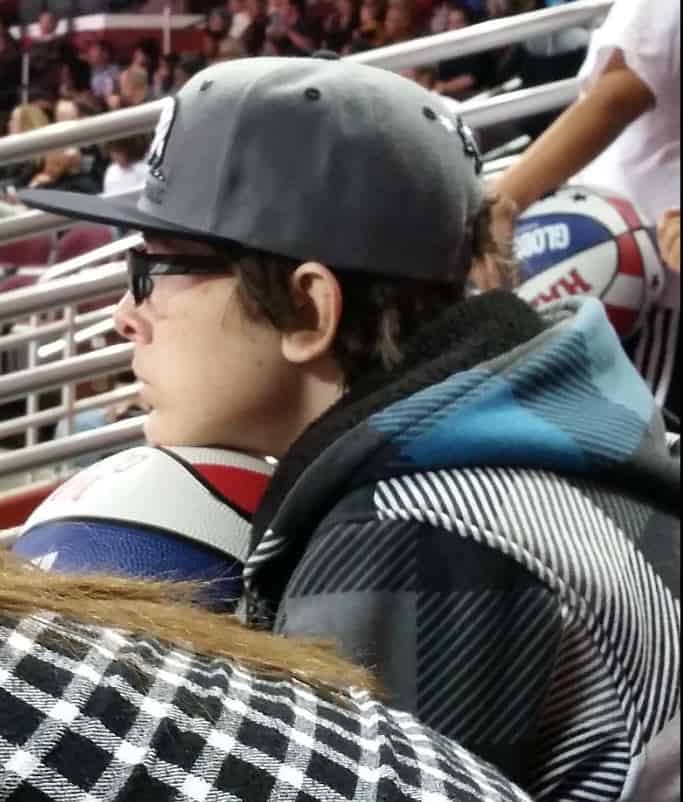 Now this year, thanks to the wonderful PR team of the Harlem Globetrotters, we get to go again! We'll be at the Honda Center on February 13th, at one of the stops on their 90th tour of the Southland. 90 years of sportsmanship, fun and family entertainment that can't be beat.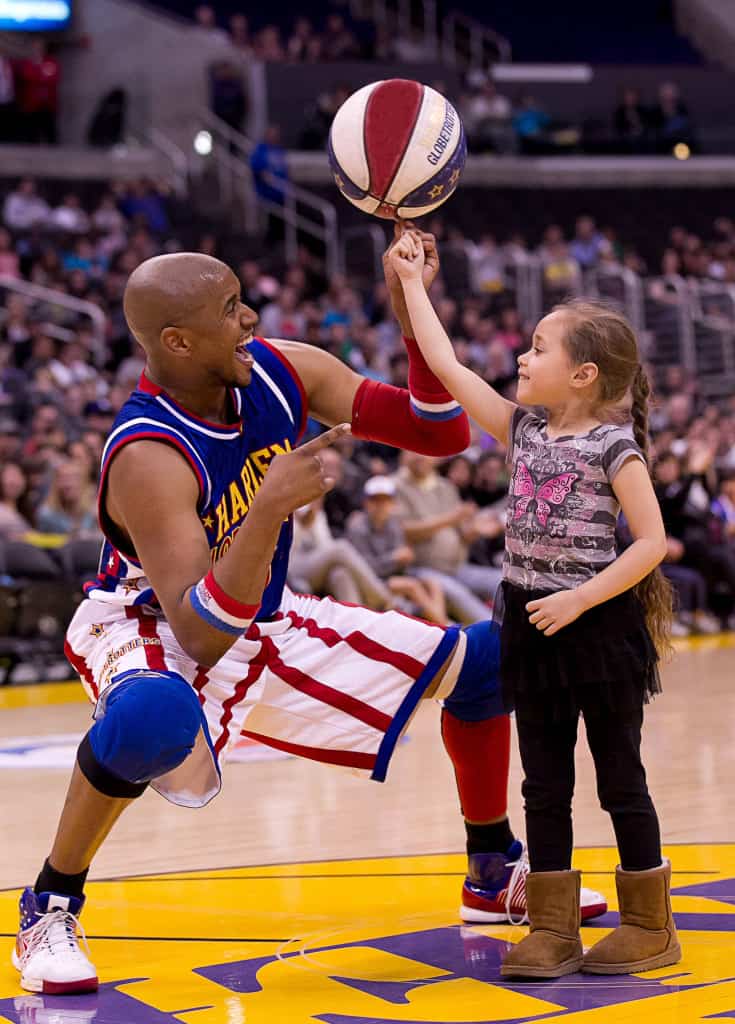 The "Globies" love to interact with their audience, and you can't help but smile too as you watch the kids get into the show.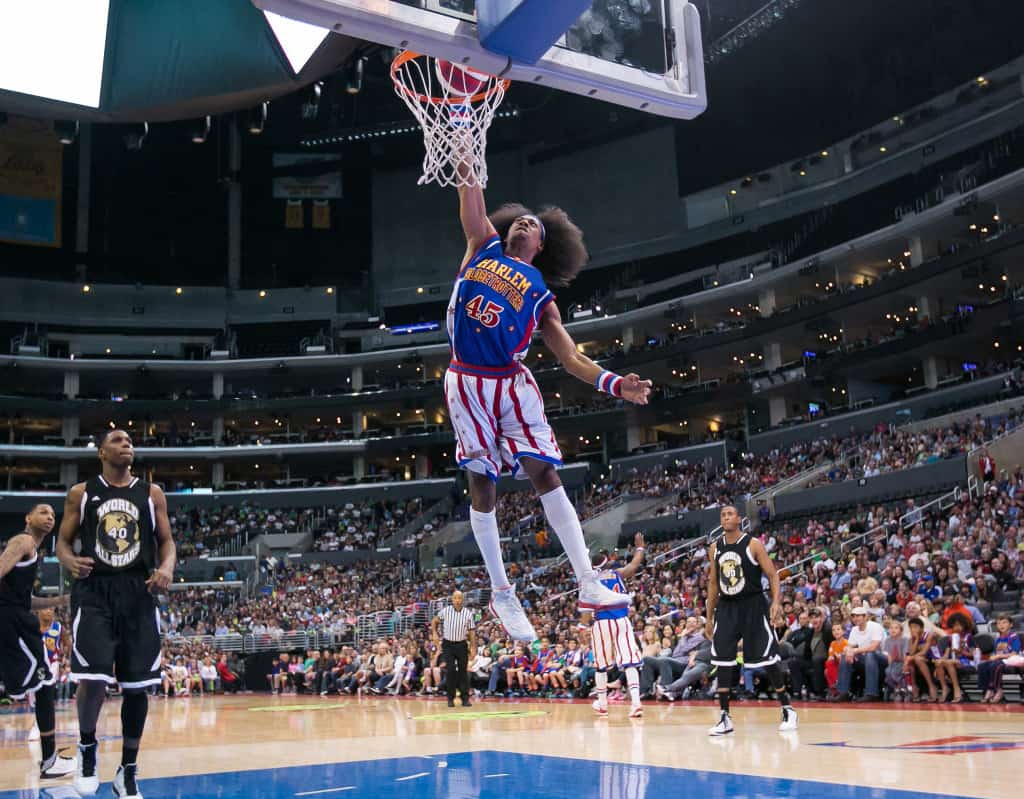 And Moose Weekes can dunk it!!
Check out some of their infamous moves, their indelible smiles and infectious energy in this clip from recent events.
Here is this year's Globetrotters' Southland game schedule:
Anaheim at Honda Center on Saturday, Feb. 13, at 1 p.m., and 7 p.m., and on Sunday, Feb. 14, 2016, at 2 p.m.
Mission Viejo at the Saddleback College Gym on Tuesday, Feb. 16, at 7 p.m., and Monday, Feb. 22, at 7 p.m.
Santa Barbara at the UCSB Events Center on Wednesday, Feb. 17, at 7pm.
Ontario at Citizens Business Bank Arena on Saturday, Feb. 20, 2016, at 2 p.m., and 7 p.m.
Los Angeles at the Staples Center on Sunday, Feb. 21, 2016, at 12:30 p.m., and 5:45 p.m.
Did you know that they are in the Guinness Book of World Records for several basketball tricks and skills?
You can visit the Harlem Globetrotters website here, or skip straight ahead to their season schedule to purchase tickets. After the show, fans have the opportunity to interact with the players, get photos or have their b-ball signed. You will have kids running from player to player, it's so much fun!
Follow them on social media on Twitter, Facebook, Instagram and YouTube, too.
Let me know if you plan on going — we'll be there at the 1pm showing, cheering them on and laughing at their antics. I hope you can join us! (And stay tuned — I'll be live tweeting and posting to Instagram during the show!)