"I participated in a campaign on behalf of Mom Central Consulting for Zarbees Naturals. I received a promotional item and aproduct sample as a thank you for participating."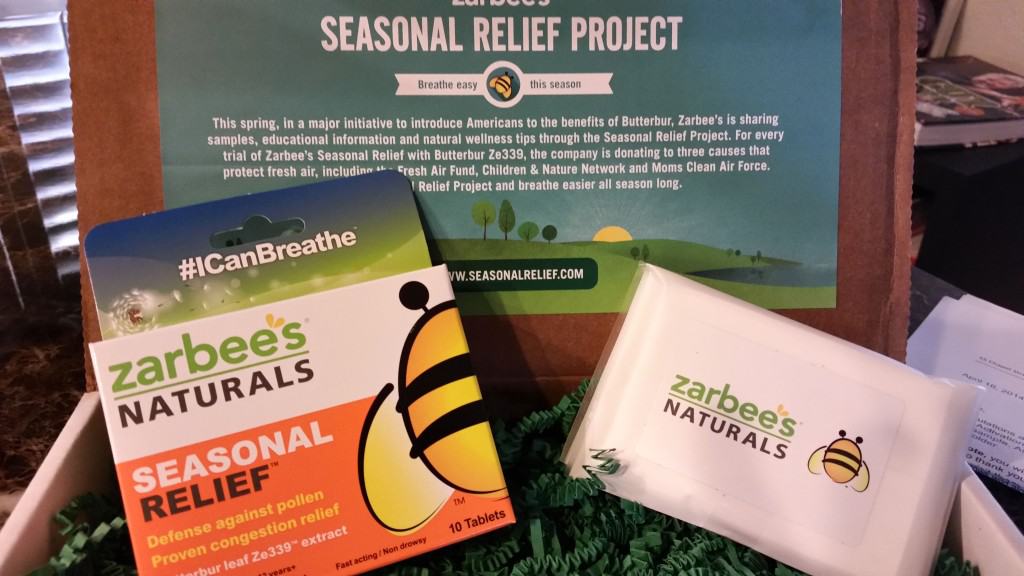 Back in 2010, we moved to South Carolina – part whim, part means to a hopeful end – and bought property in the country. Gorgeous trees, colorful plants, green grass, all beautiful things to look at but they needed to be maintained. When you don't have a gardener and you own acreage, it can be a huge project, one you'd often see my husband doing while wearing a mask. Only sort of funny, it really didn't make much of a difference and for the next couple of days, he was a congested, sneezy mess. After only about a year, the gardening dilemma played one small part of us deciding to return to California.
We finally sold the house and moved back to Southern California, but the sneezing didn't stop. In fact, while I hadn't been congested in the South, I sure was here in SoCal. Sneeze. Sniff. Sniff. Sneeze. Then the youngest's congestion showed up, clearly a seasonal type of congestion.
Given that we're a household that tries to avoid prescription medications when possible, and sometimes those things just don't work without adverse side-effects, I was excited to hear that there's a more natural type of relief available. Enter Zarbees Natural Seasonal Relief. (They are pills you swallow, and I was excited to see they are small pills, as I'm kind of a wimp with swallowing pills or tablets.) Zarbees Natural Seasonal Relief can be a great solution for your congestion or a support for your respiratory system.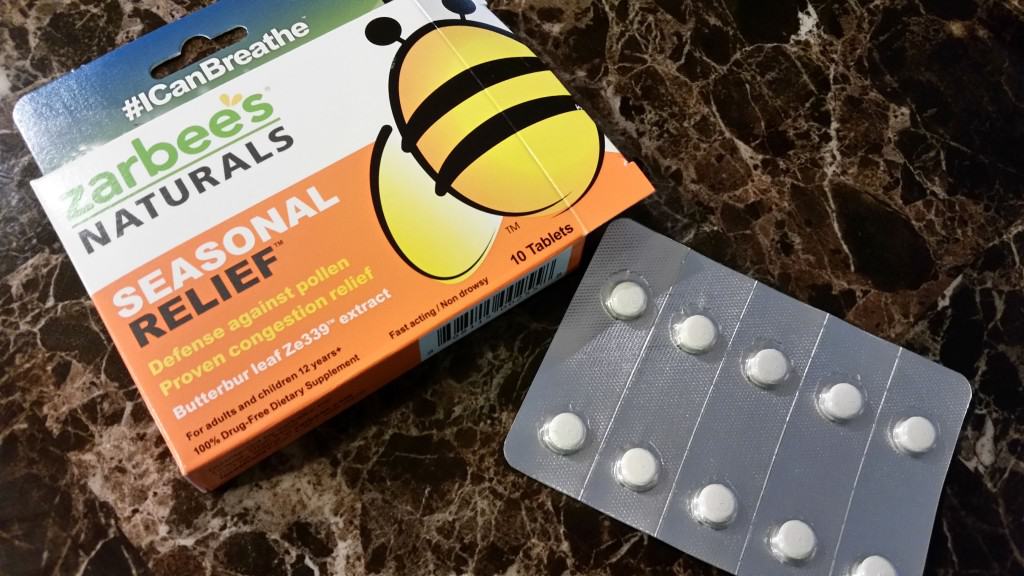 Congestion can be a pain, both literally and figuratively. Who hasn't used a tissue so often that their nose is red and sore and raw? Then there are the physical limitations. If you can't find relief, your outdoor activity may be curbed; who wants to sit out in a grassy field to watch a ball game if you can't breathe? There goes family time or you may push through it but miss the fun and be uncomfortable the whole time.
Throughout the years, we've tried numerous things – other than the mask. Nasal rinses, petroleum products on the nostrils to lessen the soreness, cold washcloths on the forehead and of course, immune-boosting vitamins and supplements. Immune-boosting foods. Warm compresses. We've tried it all. Some provided temporary relief but in the end, it always comes back so the goal was to find things that alleviated it often enough to get back to the fun. Now we are going to keep Zarbees on hand so we can minimize those days where our schedule is changed by congestion.
Zarbees are all-natural, made with natural Butterbur to combat congestion. Do you know what Butterbur is? I didn't and I had to look it up! In short, it's both weed and plant, and got its name because farmers used to use the big heart-shaped leaves to wrap and preserve butter. Butterbur has been helping Europeans for centuries, and Zarbees is working with the Seasonal Relief Project to help make Americans aware of the benefits. It's free of gluten and dyes and is free from causing grogginess or drowsiness.
Zarbees was founded in 2008 by Dr. Zak Zarbock, and manufactures an entire line of "family safe" health and wellness products. Intended for children 12 years of age and older, you can find it over the counter at CVS and Target. For the best information possible, be sure to check out the Zarbees website. You can read more details and sign up to receive samples to try out the product on your own.
Important note: These statements have not been evaluated by the Food and Drug Administration. This product is not intended to diagnose, treat, cure, or prevent any disease."
And one last bonus: Every time someone visits the Seasonal Relief Project website to share how Zarbee's Naturals Seasonal Relief with Butterbur worked for them, the brand is donating to four causes that support exposure to and the protection of fresh air, including Fresh Air Fund, Children & Nature Network, and Moms Clean Air Force, and Healthy Child, so please visit!