My youngest has an obsession with walruses and sea lions. While we live in gorgeous Southern California, with so many hundreds of miles of coast line, there aren't a lot of aquariums available where you're guaranteed a good view of those favorite sea animals. Good thing the Aquarium of the Pacific is only about 1.25 hours away from us (in decent traffic) and they have an outdoor exhibit housing, you guessed it, sea lions!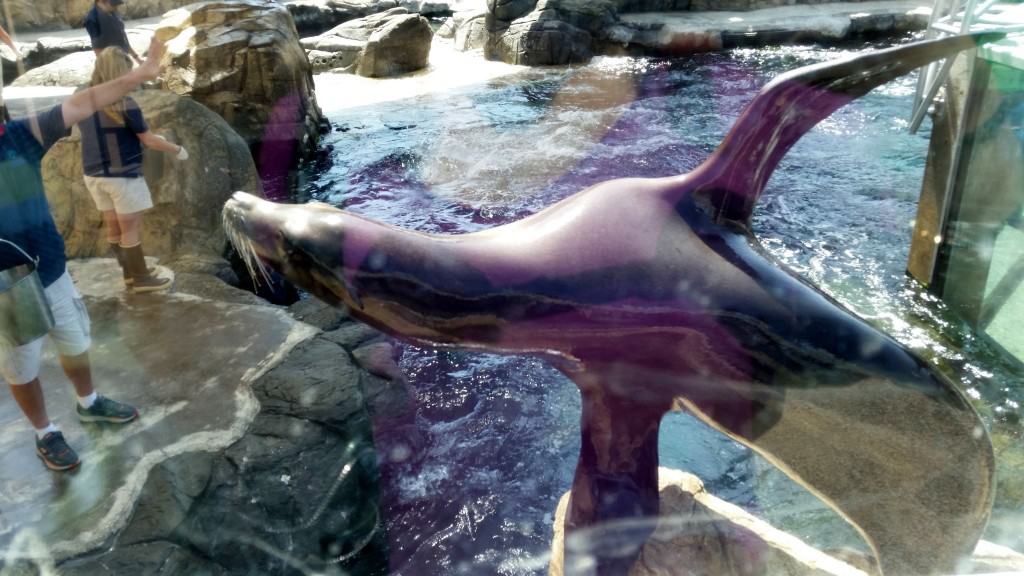 How do you not love that face?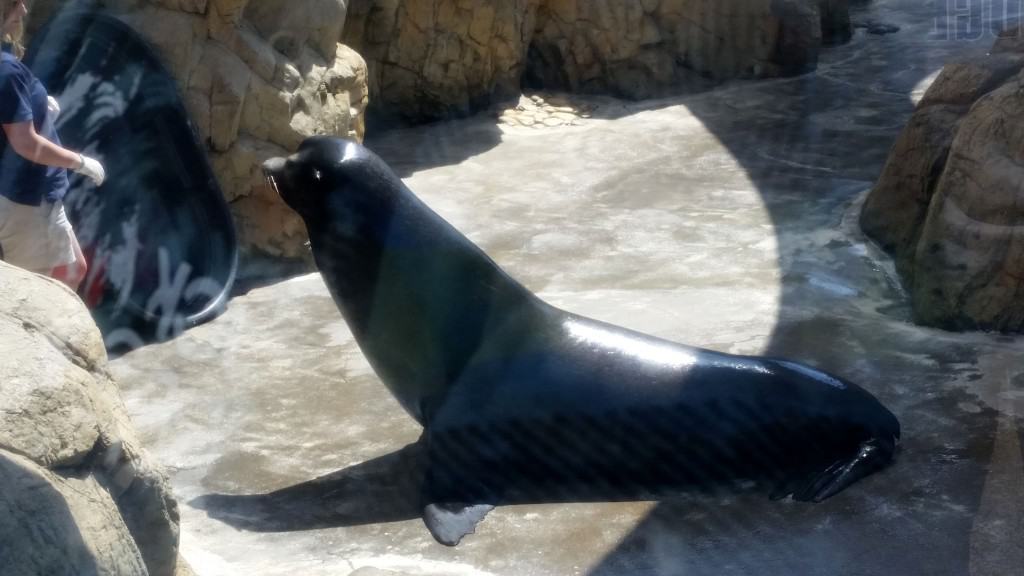 I was fascinated with this same big guy, I kept taking pictures of him!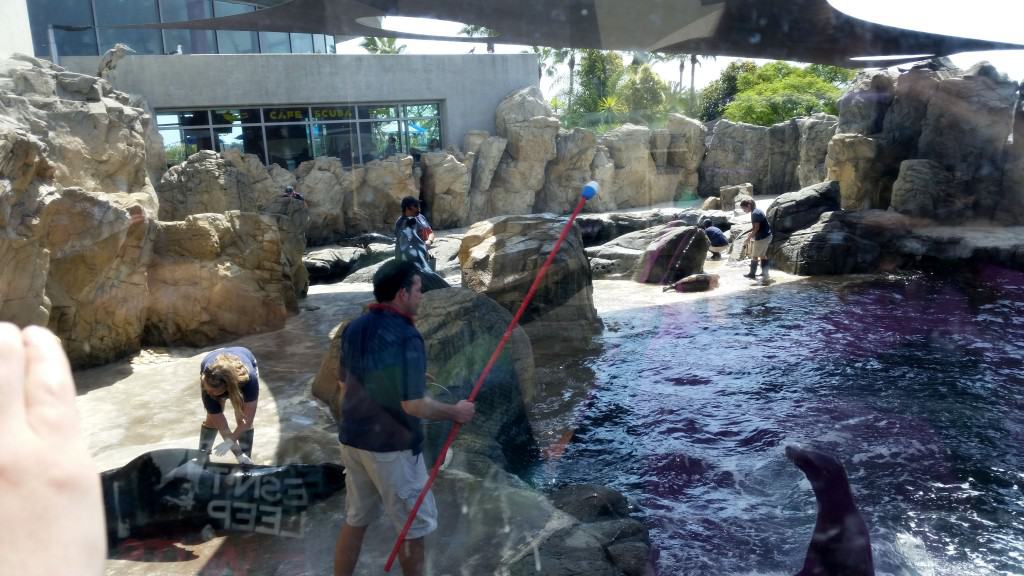 Aren't they adorable?
Not so much this guy….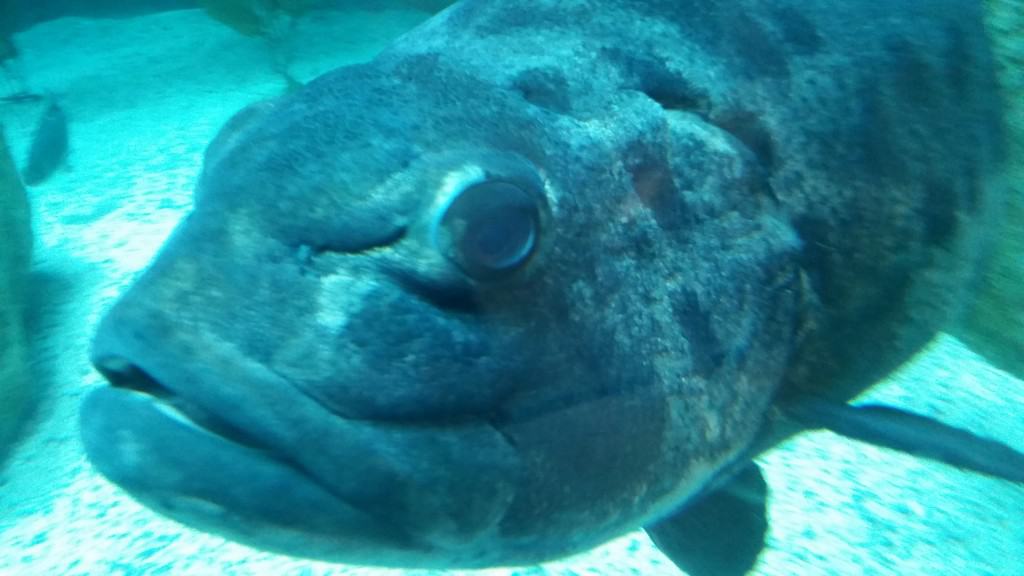 I was glad for the thick glass when he slowly cruised by me. I swear he was eyeballing me.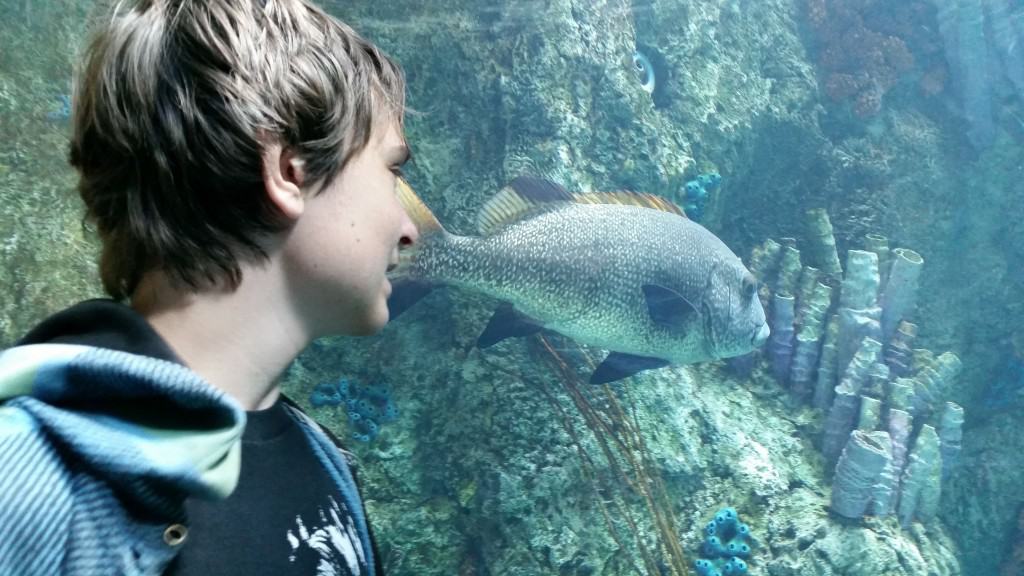 That's a much cooler looking fish, and Little Dude was really enjoying watching him! He rarely smiles on camera, so either he didn't know I was taking this or he decided it was cool to smile.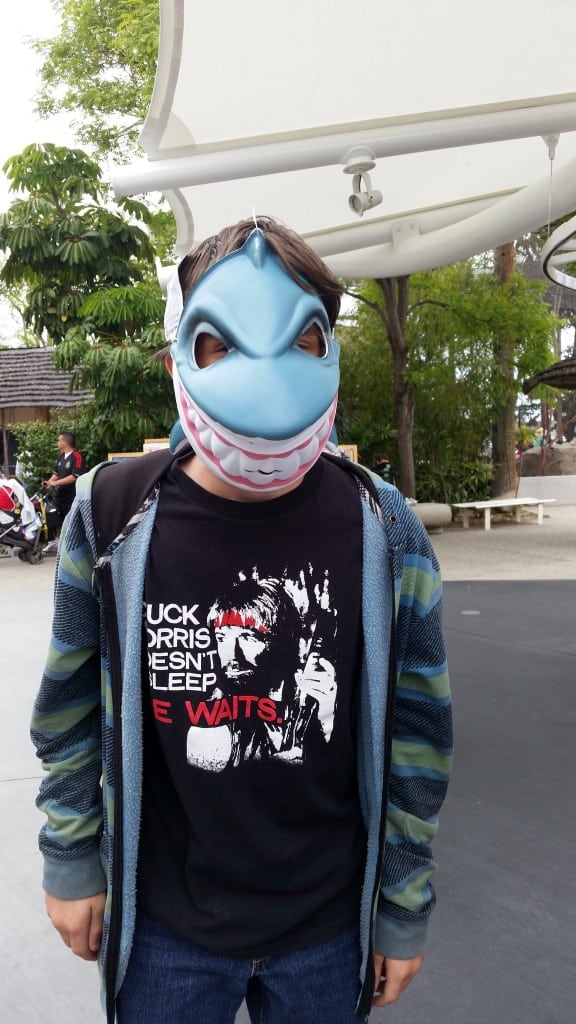 See? Rarely a smile on camera!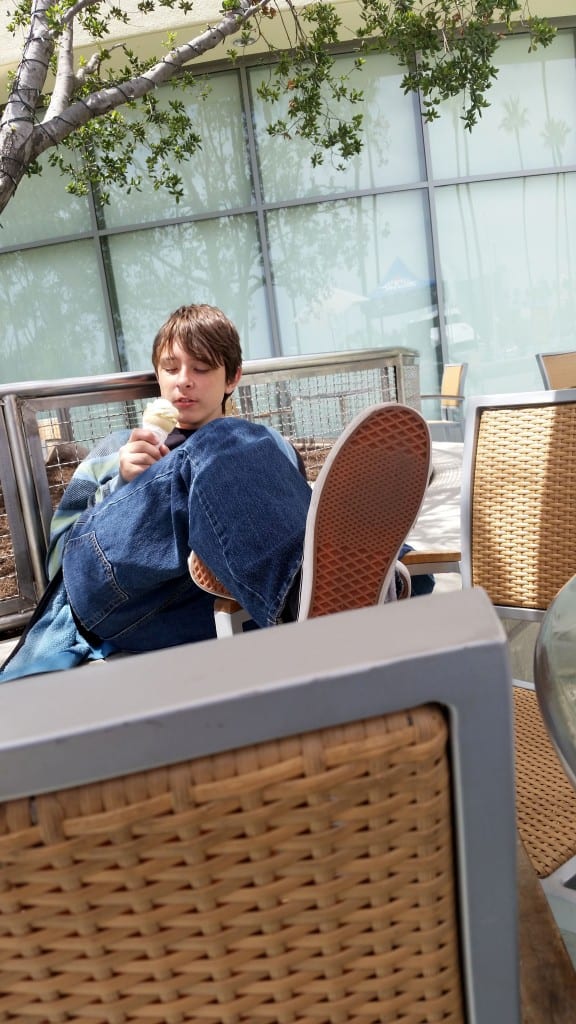 I totally didn't have his attention right now, that caramel Flavorburst ice cream cone did!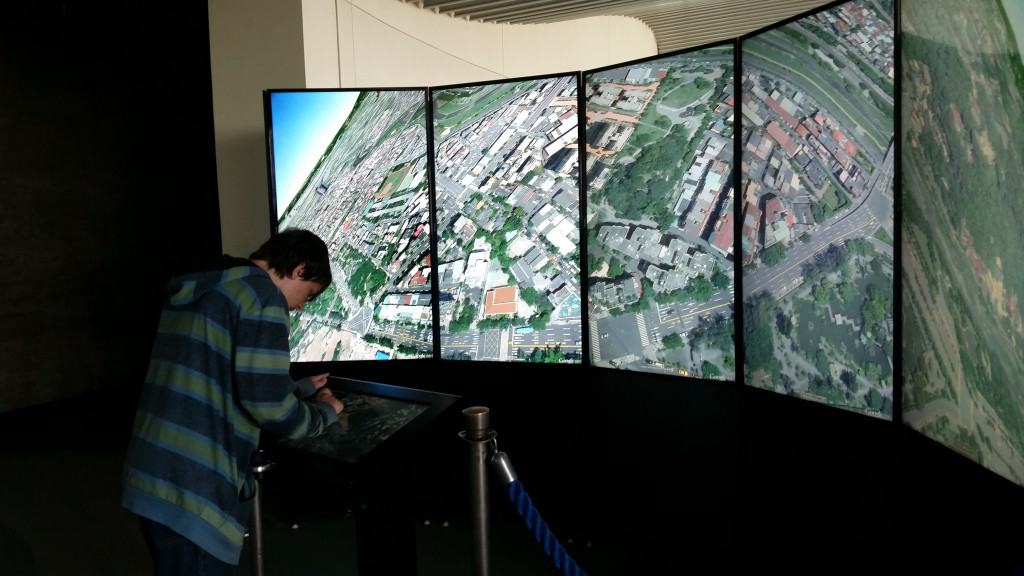 Next up, the Google maps tool had his attention. I was proud to watch him quickly navigate to our neighborhood on the big screen when inputting our zip code wasn't doing it. Such a fun toy, I'd have spent a lot longer with this except there was a line.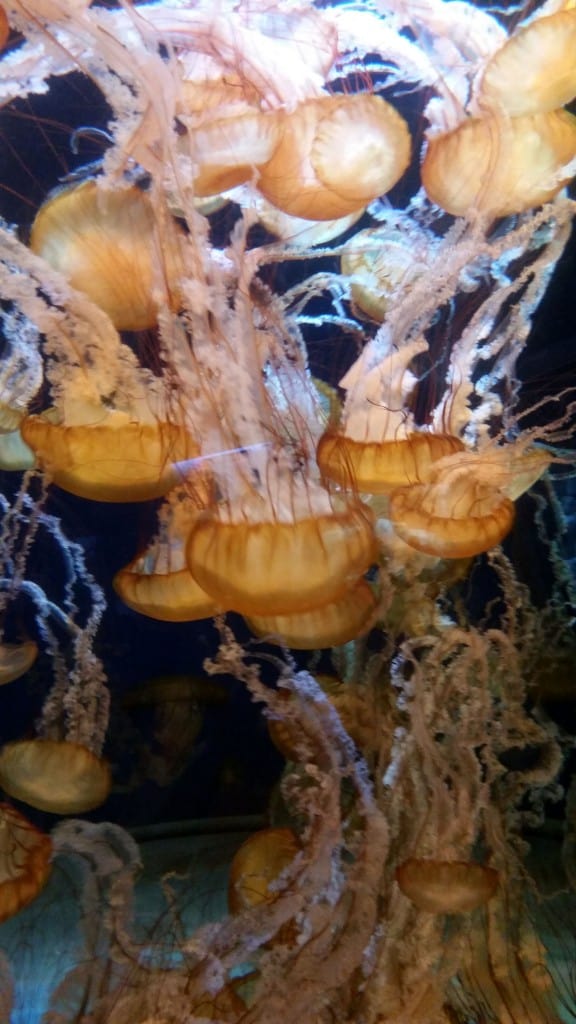 And these jelly fish were mesmerizing! I could have watched these for a long time, too. They each truly just move so gracefully yet independently, and they reminded me of helium balloons. So beautiful, though I don't want to see them when I'm at the beach. (We used to see them at Myrtle Beach sometimes, and they are much prettier inside a tank, safely away from us.)
The Aquarium of the Pacific was a blast! We wandered through the exhibits, sat outside in the sun, touched the rays and Little Dude even got to touch a baby shark! We enjoyed ice cream while looking out at the shoreline where the Queen Mary is, beyond a beautiful lighthouse, and picked up a quick souvenir in one of the gift shops. As a highlight, we passed the remnants of the Long Beach Grand Prix, pretty cool for this racing fan! If you're looking for a fun family outing, visit the aquarium! (And if you're a member of the Auto Club, or AAA, flash your card when you purchase tickets and you get a decent discount!)