Two weeks ago, I took my first visit south of the border in quite a long time. It was for a press trip, where I get to visit Riviera Nayarit Mexico, tour the area, try some resorts, all of it complimentary in exchange for telling you about it. Pretty sweet deal, right?
The Riviera Nayarit is part of the state of Nayarit. We landed at the Puerta Vallarta Airport (which is in the state of Jalisco) but then we were greeted by a shuttle and taken north to Nayarit, where we were staying at the Marival Distinct. More on that later.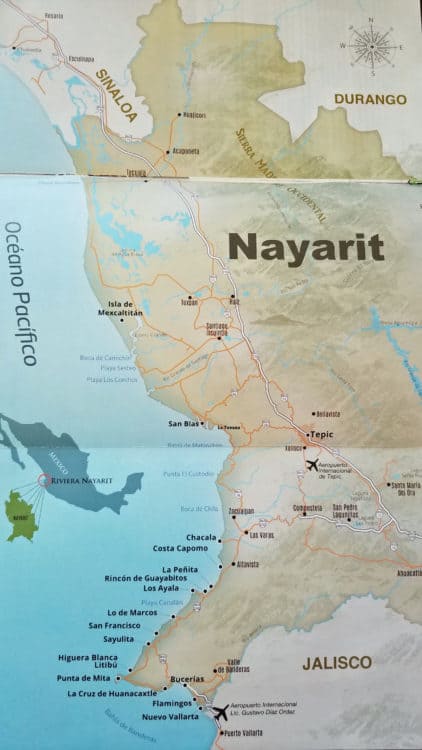 Luxury from the minute we landed! This sweet gentleman met us at the airport and shuttled us quickly to our resort. Shuttles are common for the hotels and resorts, but always inquire before you arrive so you are ready! The airport can get a little crowded as you exit customs with your luggage.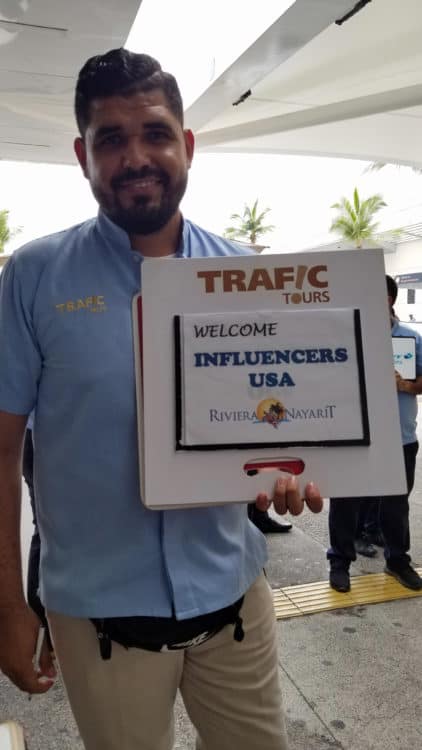 Immediately, it is evident that the Riviera Nayarit is gorgeous. There were more mountains off in the distance than I'd expected to see, and the tropical greenery was everywhere. The city is alive, with people everywhere going about their business, and businesses are thriving. Homemade wares intermixed with chain grocers, cars and kind people, all proof of a booming area.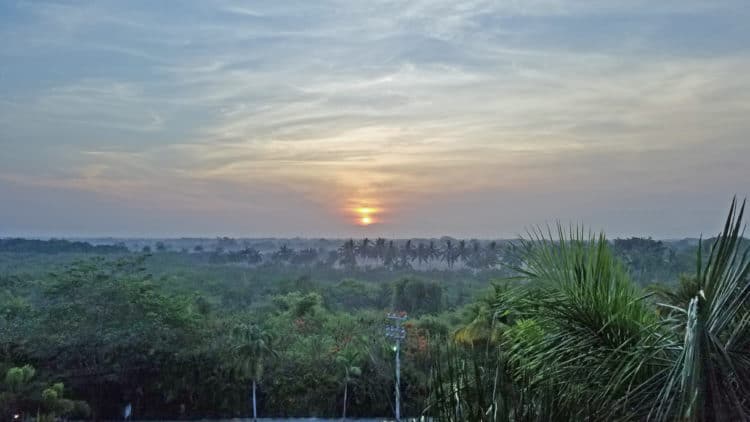 When we got outside of the main city areas, I noticed the sounds of nature. Birds, the breeze in the trees, it's as though each noise was magnified, and it was entrancing. (There are some mountains through those clouds but the sunset had my eye.)
With an average yearly temperature of 77 degrees F, the Riviera Nayarit is indeed a luxury getaway for nature lovers, just as the press materials stated. It includes 186 miles of coastline, housing traditional fishing villages, nature sanctuaries, beaches, trees, resorts and more. When looking towards the east from our resort, it was nothing but green, but up and down the coast in both directions to the west, unique buildings dot the coast.
Nuevo Vallarta and Punta de Mita are two of the destinations that are home to luxury resorts. In Riviera Nayarit overall, you can find examples of both pre-Columbian civilizations and modern-day Mexico. You'll also enjoy the beautiful town of Sayulita, the most visited spot in Mexico in 2016. Described as having a 'boho-chic vibe,' it is a popular place to shop, eat, lounge by the water's edge and take photos, with the many Instagram-worthy backdrops all over town.
Golfers will find at least eight golf courses available to choose from, three designed by golf pros Greg Norman and Jack Nicklaus. If you prefer water activities more, you'll have your pick of tours out on the water, snorkeling, scuba and paddle boarding. There are more things to do than you will have time for, but located only a 20-minute drive from the Puerto Vallarta airport, it's only a three-hour flight from Los Angeles so it's easy to return to again and again!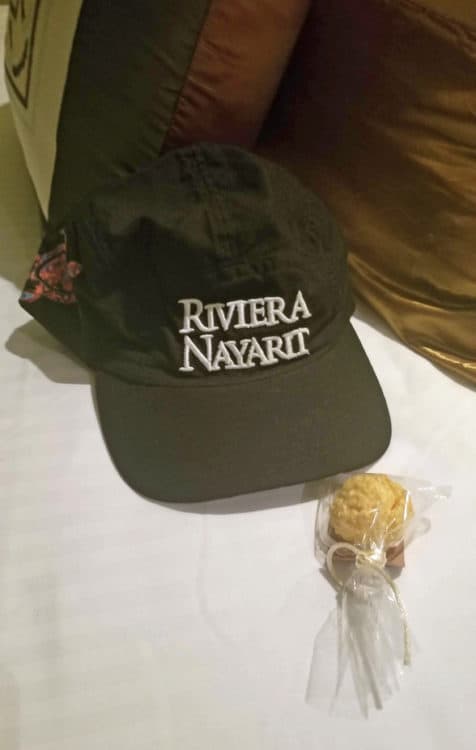 If you don't already have a particular resort in mind when you visit Riviera Nayarit Mexico, let me recommend the Marival Distinct, already open, or the Marival Armony, which will officially open on July 9th. Both are all-inclusive resorts, where the food, beverages and amenities (other than the spa, shops and/or private cabanas) are included in your resort rates. There are many other choices though, whether you are seeking the full resort experience or just a place to stay.
I plan on heading back before too long to take the husband, and maybe even a kid or two. There's so much to do, though I have to admit to really enjoy lounging by a pool or by the ocean, listening to the waves, beverage (not water) in hand.