**Disclaimer: I was given a complimentary copy of this book, Amazing Cake Pops by Noel Muniz, for the purposes of the review, but the opinions are my own.**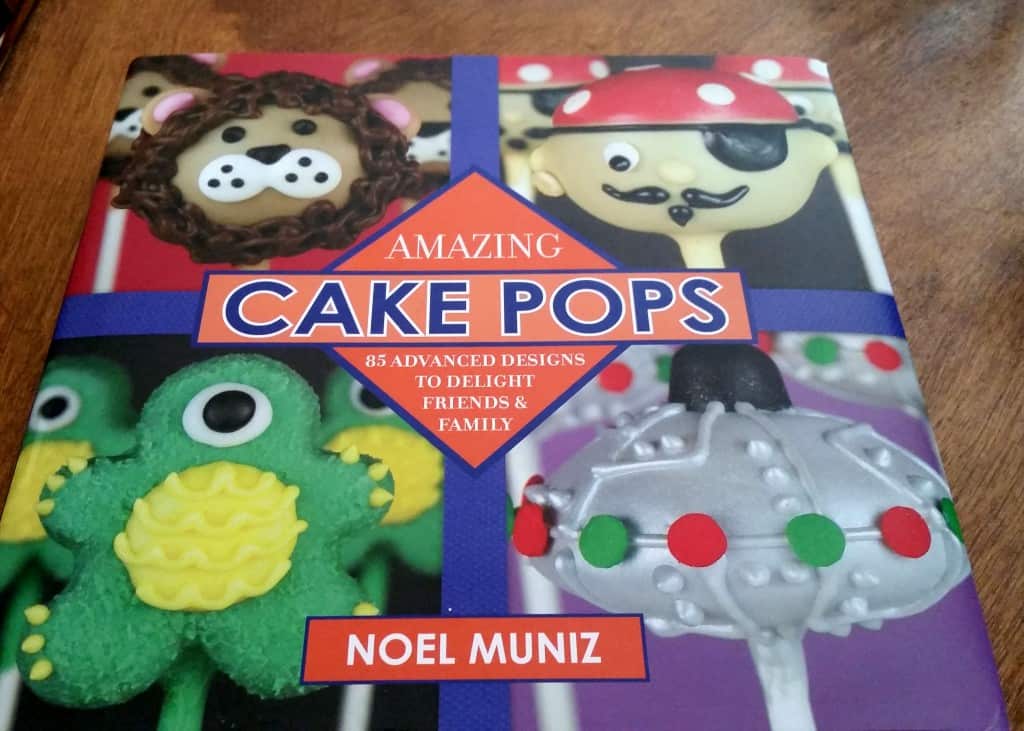 I'm mainly a cupcake baker, but who am I kidding, digging in and decorating and having fun with any kind of baked goods is fun. While I don't offer cake pops to clients, cake pops are a hit with the kids and friends. They are perfect for parties, and once you get past the logistics of transporting them from Point A to Point B without hurting them, you're good to go.
I have to apologize in advance — I was messing with my camera with a new lens and new card and I lost the photos I took of my creation. They looked like this.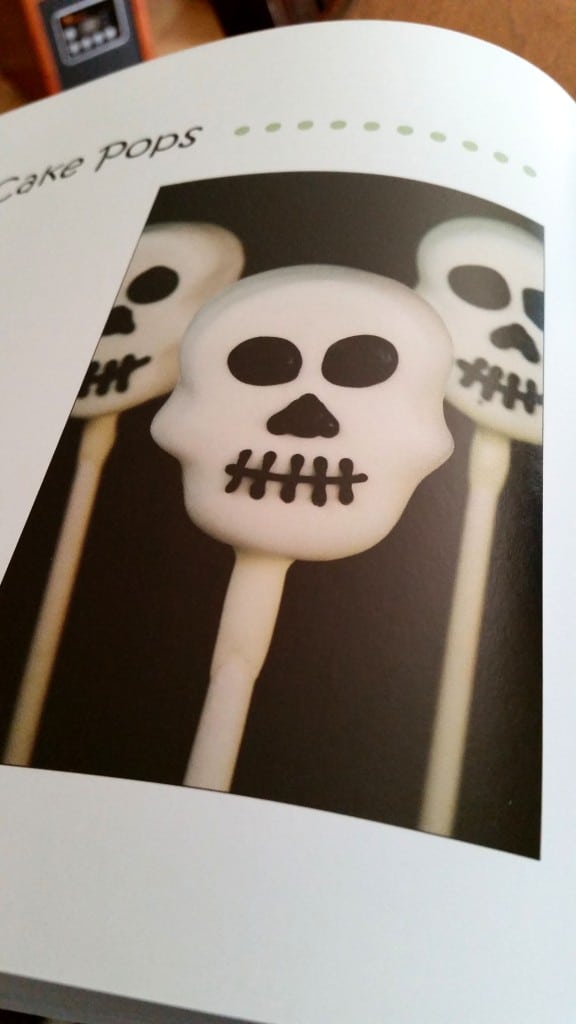 Okay, so they didn't look exactly like that, but close. I was so excited to try this pattern as it reminded me of a cartoon character we've followed for years. He even is the antenna ball on our land barge (Excursion) and he's so darn cute, so this was the first creation I wanted to try. While I didn't do as perfectly even on the ears as in the picture, they came out pretty good! I could attempt to re-make them but I have quite a few baking items on my schedule right now and I don't have anymore black candy melts. Boo. (Get it? Boo? Skeleton? Moving along…)
This book is absolutely adorable. No matter what direction you want to take, this book will get you inspired and ready to go. It gets you started right at the beginning by talking about making cake pops overall, the fundamental cake pop supplies and the basics. One section I found very helpful was the section on inverted cake pops. I've made pops quite a few times now and oddly enough, never had done any inverted. I have a cardboard cake pop stand I'd purchased at a craft store a while back and I always planned my pops around having that as the display. (My favorite use for it was when I made red and green pops for Christmas, covered in sparkly sanding sugar. So cute!) Knowing some tips on how to make them work while standing up in this position is very helpful.
The book continues through with tips on cake mix vs. homemade, the types of chocolate and flavoring the pops. Mixing, melting, storing chocolate — things you definitely need a heads-up on before you start any pop project are also covered in-depth. Noel Muniz, the author, even covers what to do with some errors that may occur in the process. Live in a humid area? You'll be so glad he even included a section on making pops in the heat and/or humidity! (I dealt with this frequently when I lived in the South and could have used this book then!)
Decorating ideas is the main reason I'd want to buy this book, but he also includes recipes. You literally can take this book to the store with you and keep it handy until your kids try the pops; it includes everything you need to know. I had a lot of fun paging through the book looking at the ideas. The sandal pop is uber-cute and is something I'm considering for an upcoming summer party. The ideas are broken into categories, making it easy for you to narrow in on your theme or even choose a new one.
Each decoration is very detailed, with a list of supplies, tools and the steps on how to achieve it, and of course includes a clear photo for reference. I love cookbooks with photos! It still surprises me when I buy one about decorating that doesn't have any.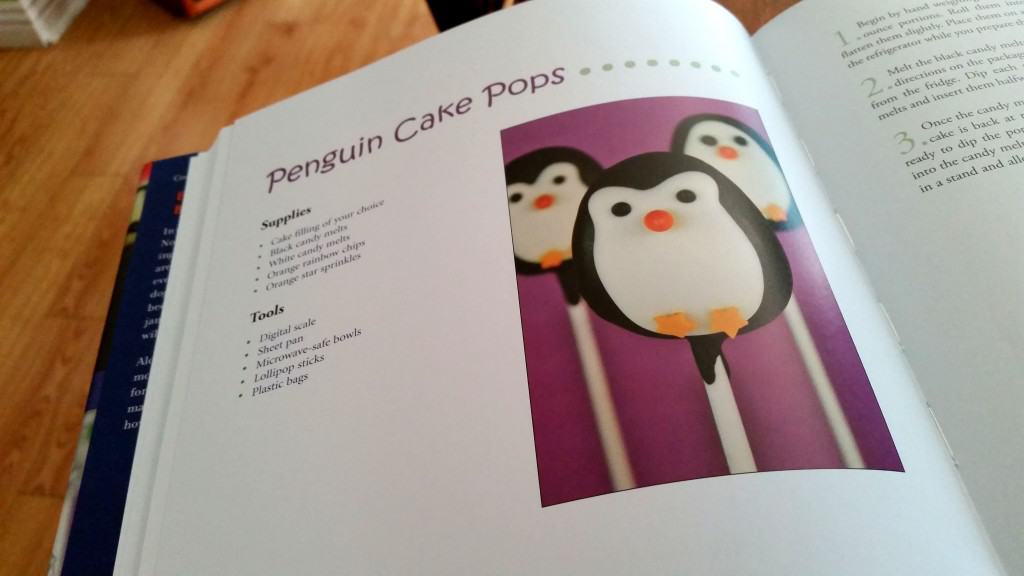 Amazing Cake Pops is published by Skyhorse Publishing and is available in major bookstores and of course, Amazon. Noel Muniz studied culinary arts and has his own baking business, The Cake Poppery, which he opened in 2009 in Chicago. This book is a follow-up to The Art of Cake Pops, adding to the collection of wonderful creations for you to surprise your family and friends with!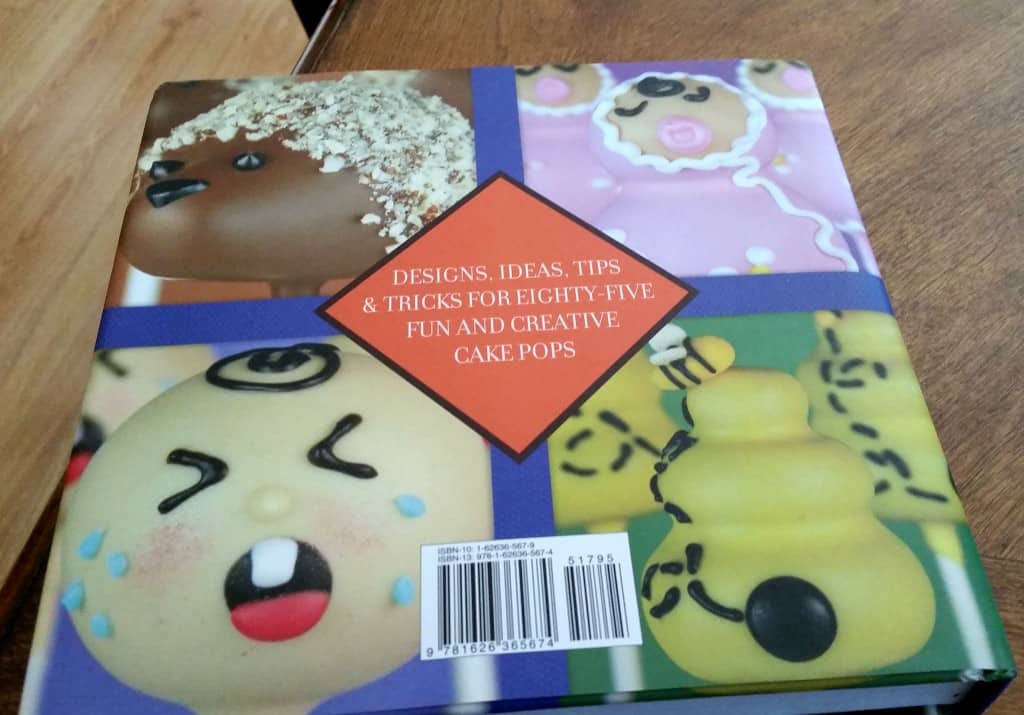 Next up on my list of cake pop designs to try? Noel's walrus pops — they will fit right in with my son's walrus obsession!