Here in SoCal, you may have heard that it's hot here. Really hot, as in three-digit temps, topping out at a record-breaking 111 today again. No one wants to be in the kitchen, and by this time of the summer, we're tired of the heat, dreaming of pumpkin spice and wearing boots, and looking for any way to stay cool. This past weekend, I didn't want to cook and heat up the house, so the husband and I headed over for an easy Sunday dinner at Rubio's Coastal Grill. No cooking, nice cool a/c, an ice-cold beverage and no clean-up. It was the perfect way to end the weekend!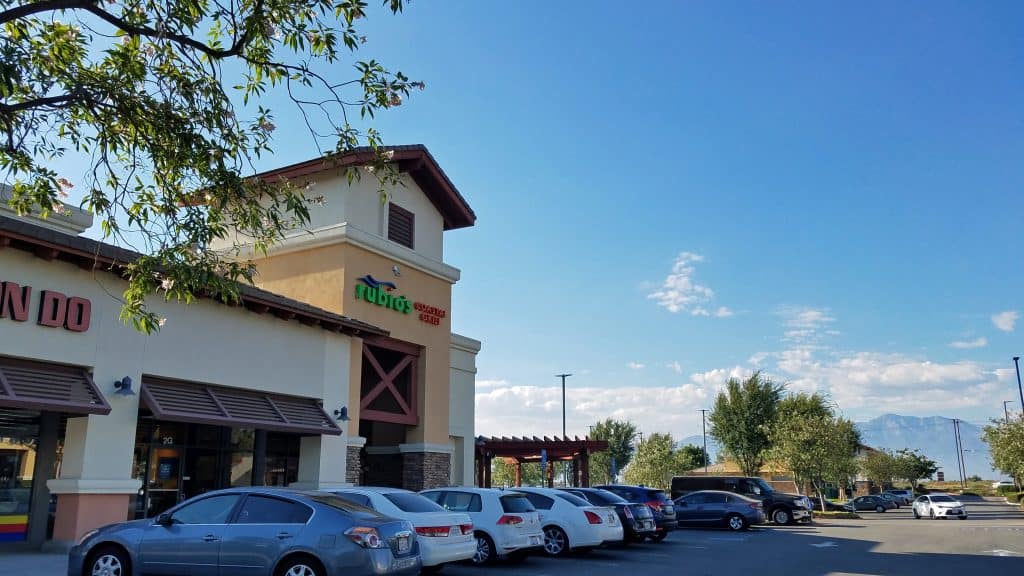 Thanks to Rubio's, we were able to have our meals on the house. I'd been sent complimentary vouchers to try the food in exchange for telling you about the new location in Eastvale, California. Located off the 15 freeway and Limonite, the location's easily accessible if you're traveling or if you're one of the many residents of the local neighborhoods. It's about 15 minutes from my house, if traffic cooperates, and is a fun place for an affordable dinner of quality 'fast' food.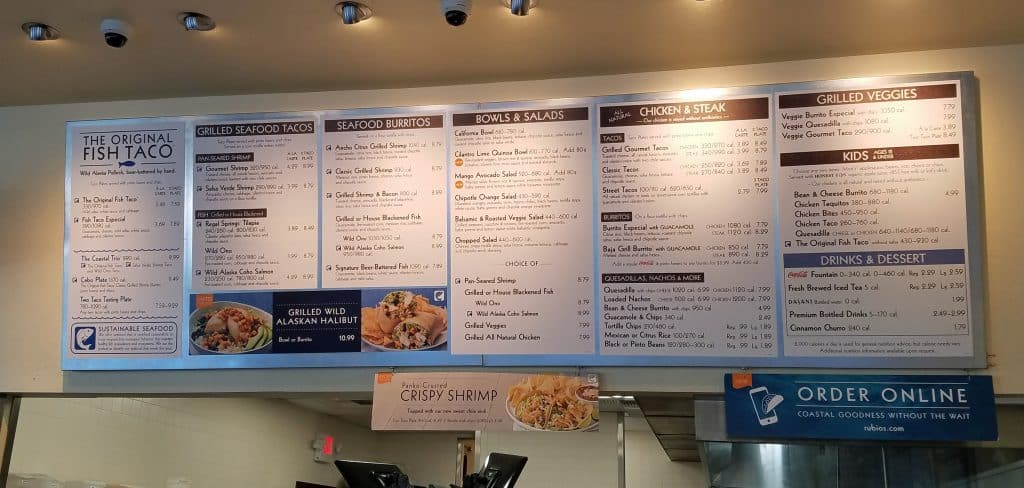 The Rubio's Coastal Grill menu includes a lot of sustainable seafood, focusing on providing delicious entrees that don't hurt the ocean or ecosystem. You can choose from bowls, salads, burritos, tacos and various plates. Known for their house-made fresh salsas, Rubio's offers sit-down food without the wait. The self-serve salsa bar includes at least 3-4 various salsas, from mild to spicy, which I pile on my tacos and of course, eat it with my tortilla chips. Yum.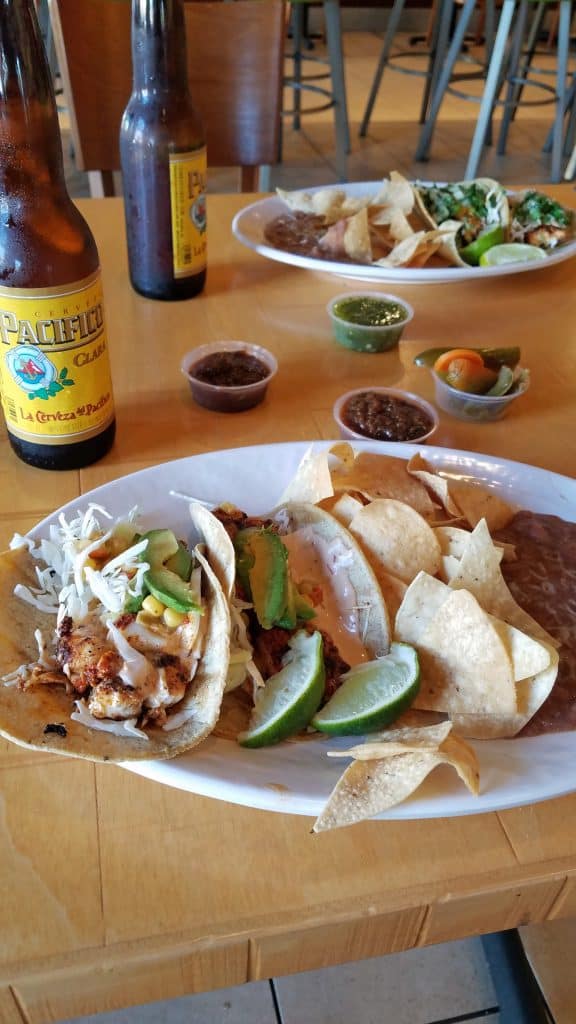 This time, I tried the Wild Alaskan Halibut taco plate. Two stuffed tacos with soft homemade shells, peppery refried beans and light tortilla chips filled me entirely and just because it was so hot out, I paired it with a Pacifico. (I know you're nodding and thinking, yes, in this heat, I'd do the same thing.)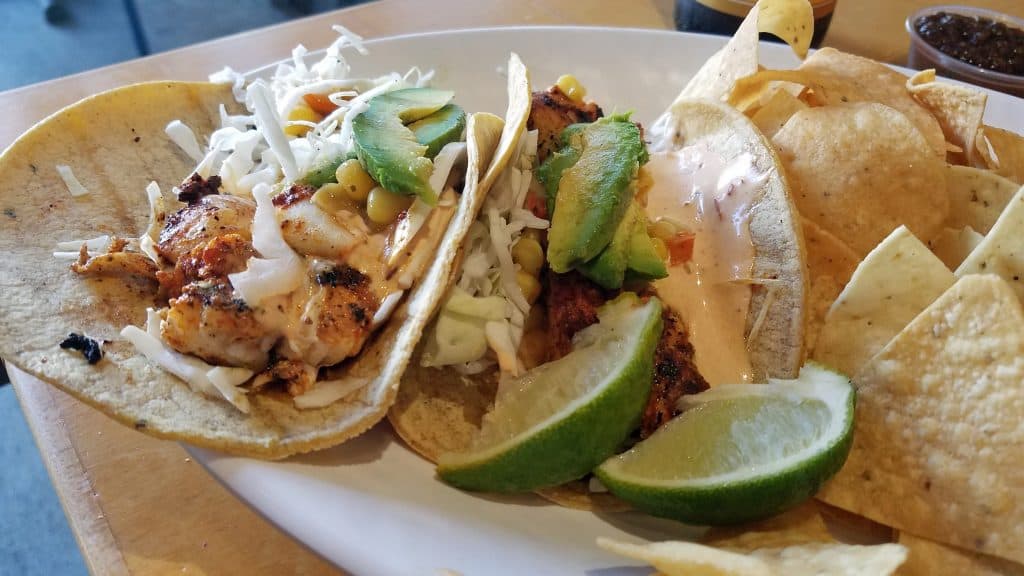 The husband got the Wild Ono taco plate, blackened like my halibut.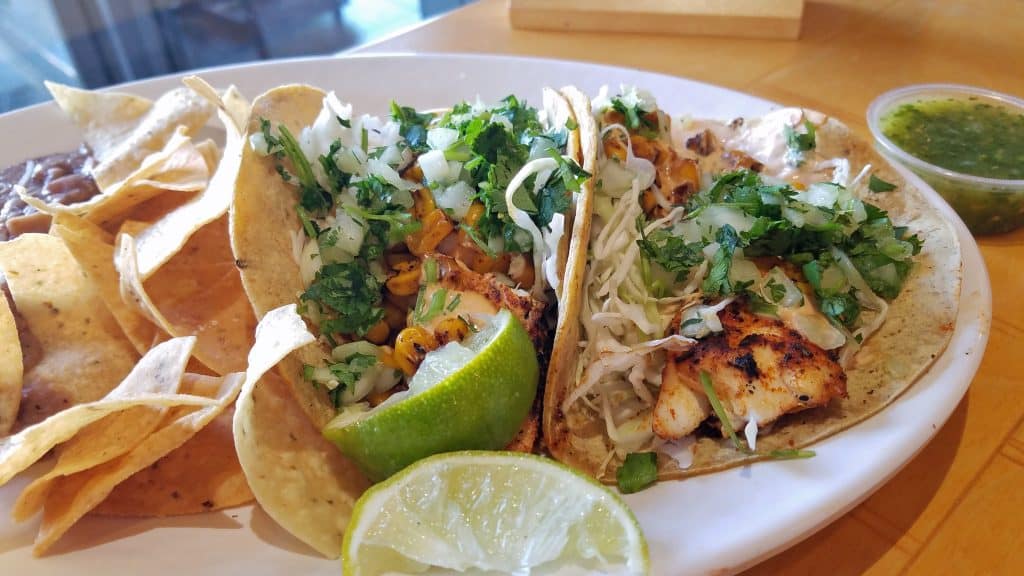 Don't they make you hungry? The fresh cilantro, cabbage and other toppings are all part of a very simple entree with tremendous flavor.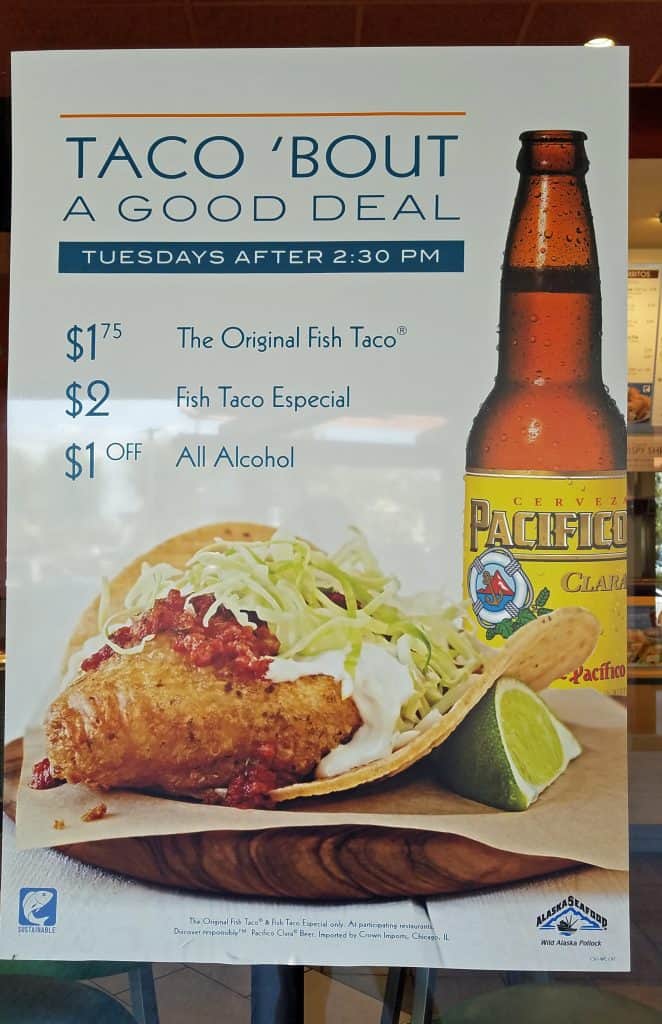 If you're looking for a good, inexpensive meal on Tuesdays, head on over to the Eastvale location for the Taco 'Bout good deal. Fish tacos are $1.75 – $2.00 each and take $1 off all alcohol. Don't forget to try the salsas. My favorite is the spicier chipotle but I'm also a fan of the new bottled salsas, also available at the salsa bar. And the lime in the beer…it screams summer.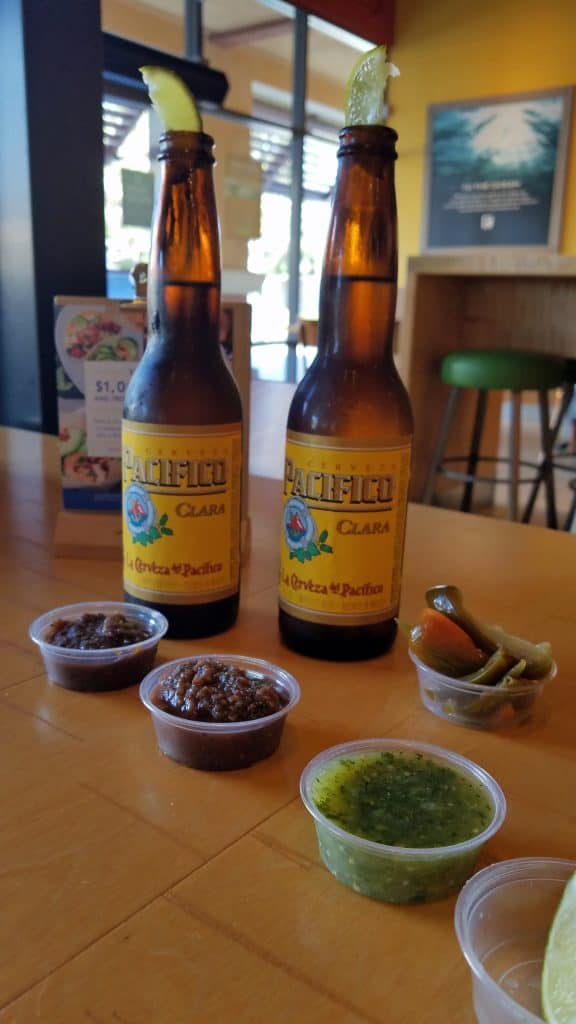 I'll be heading back over again this week to take my younger son. He wasn't home when we visited and he was bummed that we didn't bring him home a burrito. Darn, son, we'll just have to go back again in a few days… easy Sunday dinner, easy Monday dinner…I could do this a lot.