If my blog doesn't give it away, here goes: Hi, I'm Donna, and I'm Disney-obsessed.
I'm a Disney Parks annual pass holder for SoCal, and my husband and I go together 1-2x month. Me, I go more often with my friends and if I feel like it, I go solo. Visiting Disney solo is so much fun and I highly recommend it if you can.
As a Disney lover, I am a fan of all the Disney shows on television, so when I was invited to go see Mickey's 90th Spectacular, to air on the ABC station on November 4, I did a little happy dance. I got the invite during a really rough week, and the show ended up being the day after my dog had to be peacefully put to rest, so we almost turned it down. I honestly wasn't sure I could put on a brave smiling face and deal. However, the husband thought it would be a great distraction and he didn't want me to miss out on something that he knew I loved.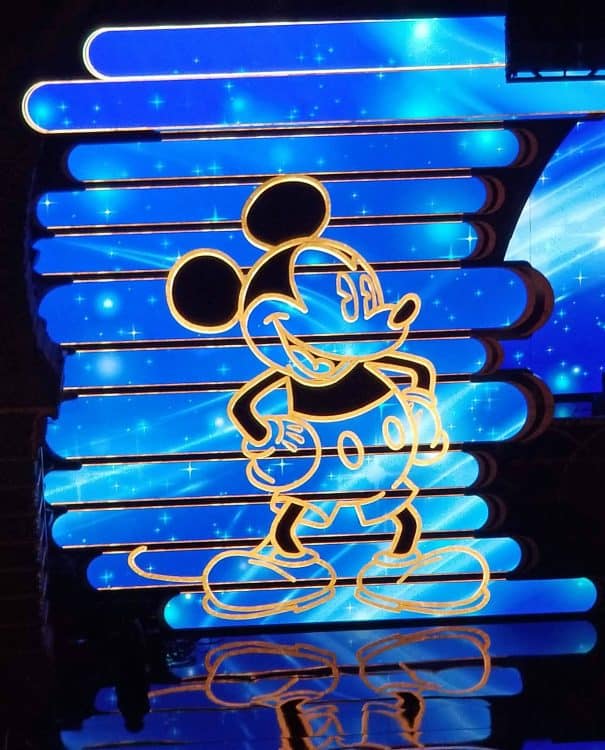 So I said yes, and he literally went to the Men's Wearhouse about 15 minutes later because his suit jacket was not in the best shape. Two hours later, he had a new suit and all the things that go with it, and I had chosen my 'elegant attire' dress, a royal blue long gown I'd bought a couple of years ago but had never had the reason to wear. Do you ever shop and see something you just have to have, even if you have no reason? That's why I bought that dress. It is a timeless style and as close to a purple as I'll get without being purple, so it came home with me.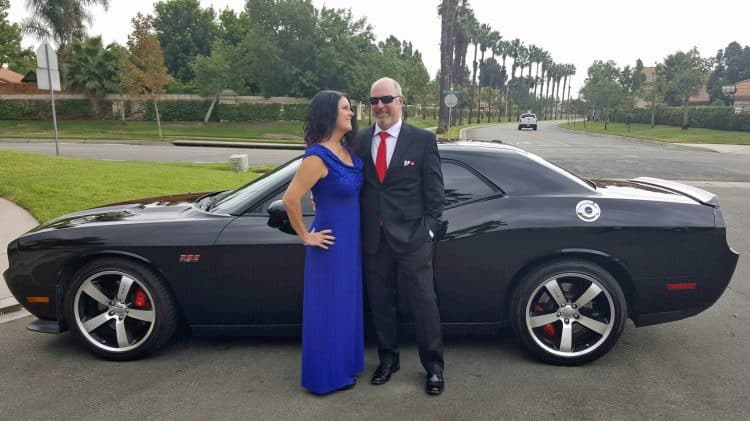 The show was being filmed at the Shrine Auditorium in Los Angeles, so we left in plenty of time to arrive and park. But, so did everyone, so parking was an interesting affair, and we ended up with a funny story! The first parking attendant said the lot was full, so to turn back out and go to another gate. That gate said they weren't taking us, so to go back to the first. Repeat that two times. Finally, as we were backing out the last time and the police guard approached to help us back out, we realized we were blocked in…but we were blocked in by Adam Goldberg of the Goldbergs, real name Sean Giambrone. As he put his hands up in the air laughing at the parking oddities, I had to bite my tongue from yelling SCHMOOPIE.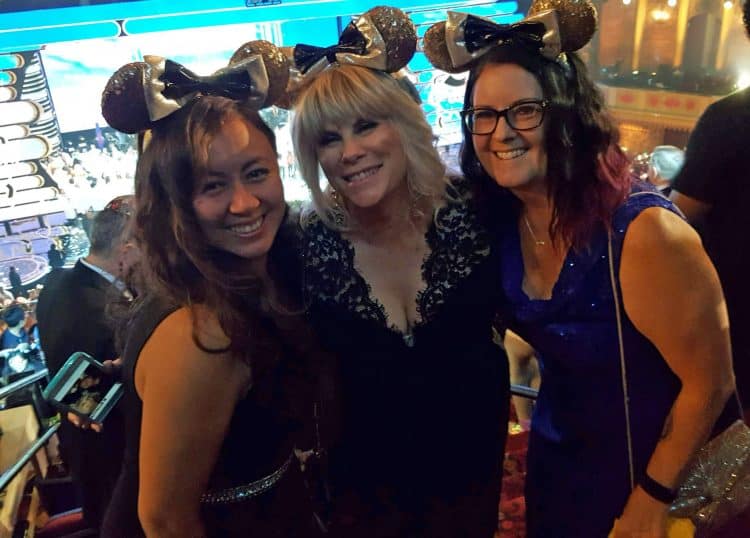 So parking was a fun event and I can't complain one little bit. We quickly got inside, picked up our media tickets (which were complimentary, so I'm sharing it all with you today, and the opinions and photos are my own) and found some friends. Our seats were up in the middle mezzanine section, with wonderful views of Mickey Mouse and all the screens, as well as the walkways were the celebrities would appear.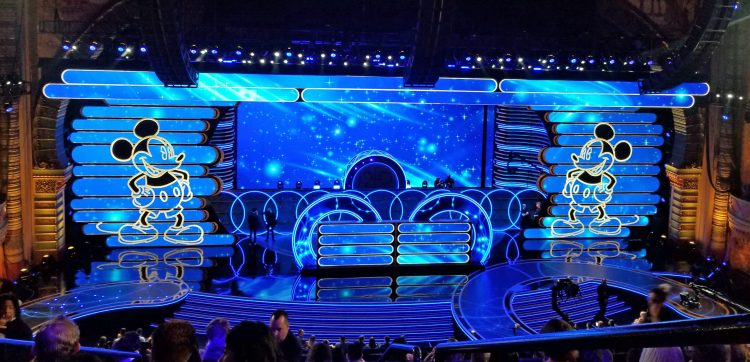 On the long list of amazing talent was Josh Groban. Dream come true to hear him perform in person! I have been listening to his music for a very long time, back before he was on TV shows and co-hosting events. The two-hour event also includes the Zac Brown Band, Meghan Trainor, NCT 127, Leslie Odom, Jr., Anna Kamp, Kelsea Ballerini, Miles Brown, Skyler Astin, Wendi McLendon-Covey (Schmoopie's mom on the Goldbergs), Sage Steele, Luis Fonsi and so many more names! Mickey was honored in many, many ways and all of us in attendance were smitten with him all over again.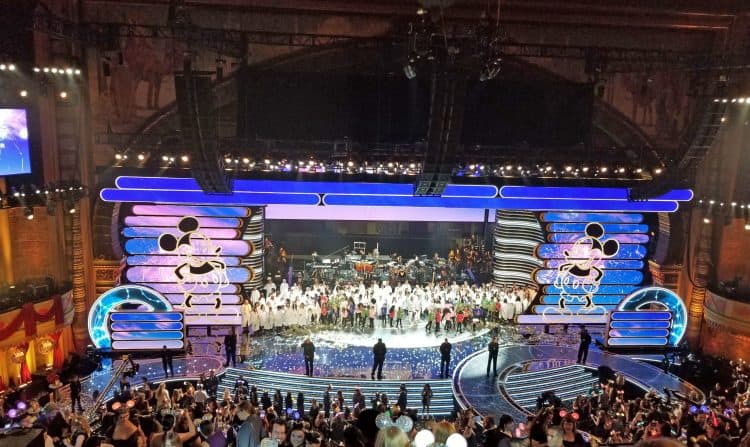 Something about Mickey Mouse makes everyone smile, and we feel like we're kids again! Watching him and Minnie Mouse dance…oh my heart, it doesn't matter if Mickey's an animated character, I love every single second of it!
Watch Mickey's 90th Spectacular on November 4, and you'll smile as much as I did!