It's been a couple of months since we were invited to go see a taping of one of the later episodes in this season of ABC's Dancing with the Stars Juniors. It's the first junior edition and as a big fan of the regular DWTS, I couldn't wait to go check it out! Attending Dancing with the Stars Juniors was a lot of fun!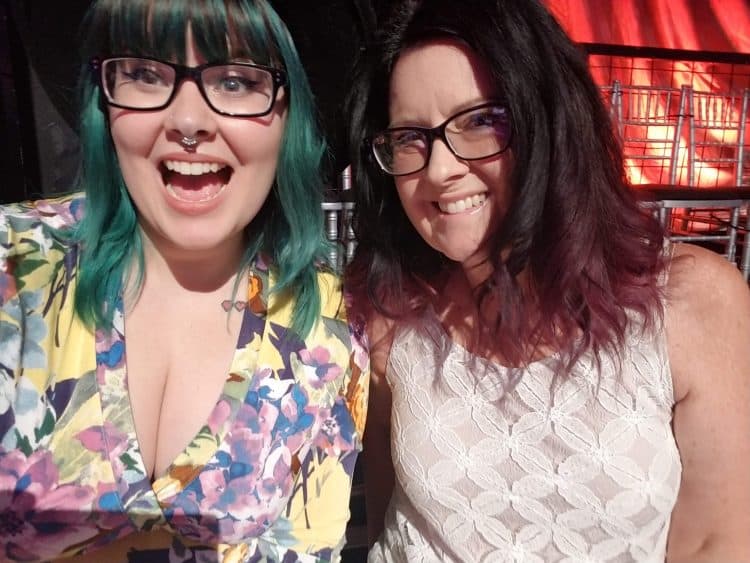 Devon and I headed down early one afternoon to the CBS Studios where it is filmed. (Tickets are available for some DWTS shows if you look online.) We parked at the Grove and waited in line at the backlot where the show is filmed. While we were waiting, a few of the contestants came out to say hello to their friends that had been waiting to see them, and while I didn't know it at first, Baby Gamora was standing right within arm's distance. This Marvel and Guardians of the Galaxy fan was so excited to find that out! (And a little embarrassed I didn't realize it at the time.)
Once inside, we were excited to know that we'd scored balcony front-row seats with an excellent view of the entire show. (The bad news is that when you're up on the balcony, you stand the entire time that isn't a commercial so keep that in mind if you do attend!) A couple of hours of clapping later, we were allowed to vote on which star was our favorite. We had a great time participating!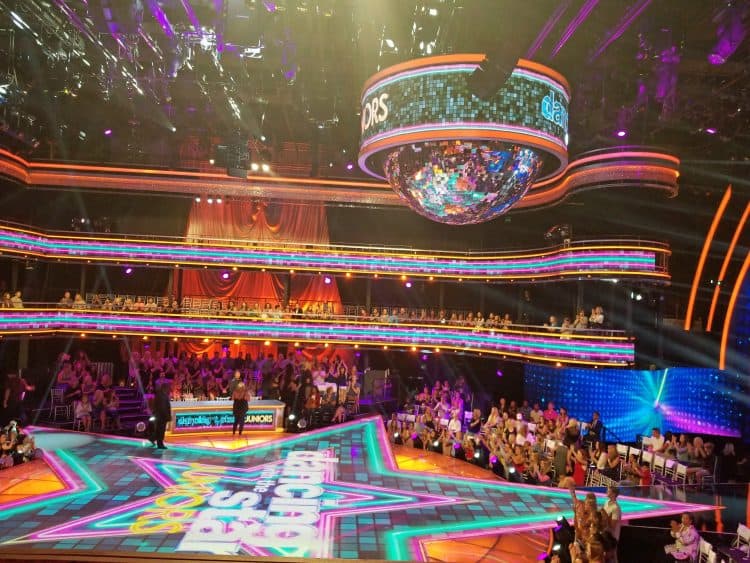 I can't give you any insight on the voting and who remained when we were there, and we weren't allowed to take photos during the taping, but I will say that it was a blast! Those kids have some serious talent, even if it's not necessarily on the dance floor. Every child star is known for something outside of dancing, and it's fun seeing them learn their new skills in front of a live audience.
The cast of Dancing with the Stars Juniors is a long list of names you'll probably know, if not by name, by their face. We watched week 3, so we can't say anything about who was still dancing, but those who had been voted off were in the audience and getting a lot of attention. The set is beautiful, very colorful, and very bright. It's also bigger than it looks on television.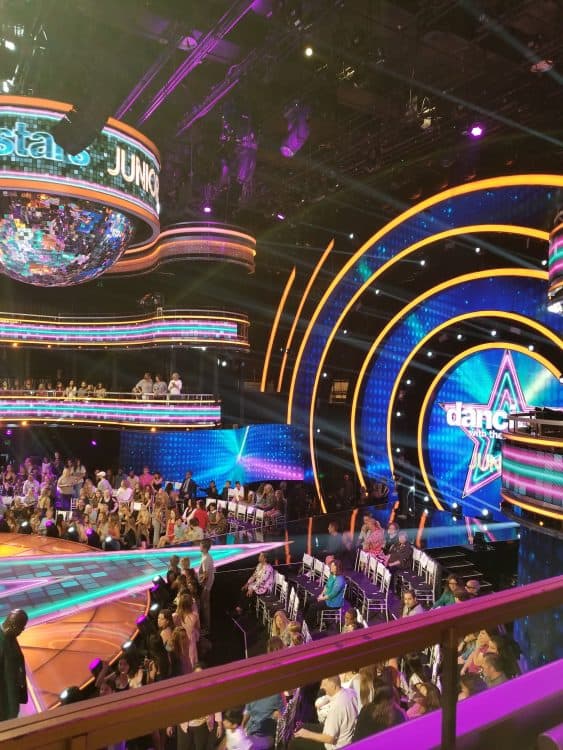 Check out Dancing with the Stars Juniors, Season 1, televised on ABC weekly, Sundays at 8/7C. The fun music and bright smiles of all that young talent makes for another fun reality TV show courtesy of ABC!