Kevin Feige to Receive the Sklar Creative Visionary Award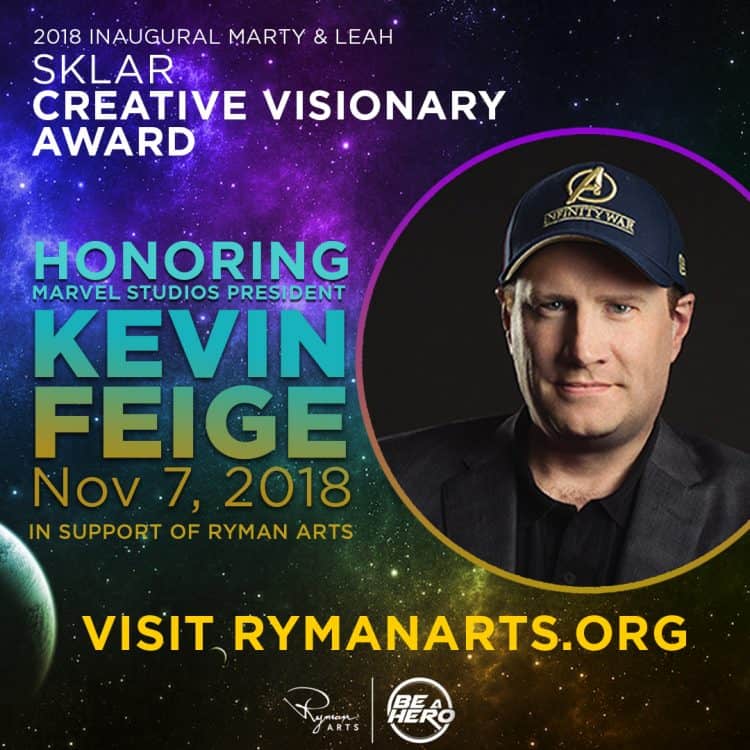 My love for Marvel is evident everywhere. Here on the blog, I have a Marvel tab and category where I talk about all the movies and other Marvel and Marvel-related entertainment. At home, I have a full-size cutout of Thor to the right of my foyer, with Loki to my left. My car license plate is a personalized Thor phrase, and my left arm sports a tattoo of Thor's mjolnir and Loki's scepter. As an avid fan of the comics, I have an increasing collection and I of course have a Blu-ray copy of every single Marvel movie available, because thanks to Kevin Feige, the Marvel characters come to life in a way only Kevin can make happen.
Kevin's got fans all over the world, and as the President of Marvel Studios, he is often recognized for his contributions to the cinematic marvels <see what I did there> that he puts on the big screen for us all to enjoy. On November 7, he is again being honored, this time as the recipient of the Sklar Creative Visionary Award.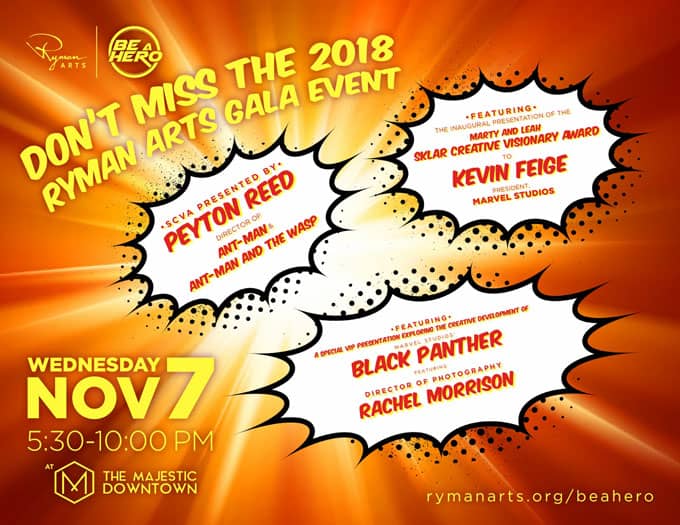 Held at the Majestic Downtown, the award ceremony starts at 5:30 pm with a VIP Reception, and at 7:00 pm, General Admission begins. Here is a little more info on the agenda:
VIP RECEPTION: 5:30-7 pm
Hear a dynamic panel discussion on bringing the world of Wakanda to life and the creation of Black Panther featuring Geoffrey Bauman, the VFX Supervisor of Black Panther  and Oscar-nominated Director of Photography Rachel Morrison.
Private cocktail reception exclusively for Sponsors and VIPs.
Marvel Cinematic Universe artists will share their creative process.
Enjoy private access to our specially curated Marvel Exhibit.
Be the first to purchase unique art created by Ryman Arts students.
Preview "Once in a Lifetime Experiences" auction.
BE A HERO CELEBRATION
GENERAL ADMISSION: 7-10 pm
Enjoy cocktails and hors d'oeuvres.
Explore our specially curated Marvel Exhibit.
Bid on "Once in a Lifetime Experiences" silent and live auction.
Inaugural presentation of the 2018 Sklar Creative Visionary Award to Kevin Feige, presented by Leah Sklar and special guests.
General Admission tickets are $100 for Ryman Arts alumni, $175 for regular tickets and $500 for the VIP portion as well as GA. There will be many great guests from the creative community, including Disney, Netflix, Sony and more, and Peyton Reed (director of Ant-Man and the Wasp) will be introducing Kevin Feige! The husband and I are attending, as complimentary guests of the event, so I'll be sharing photos and scoop about the evening with you in another post after. I'll also be posting live on social that evening, so be sure to follow me on Twitter and Insta! I can't wait for this event!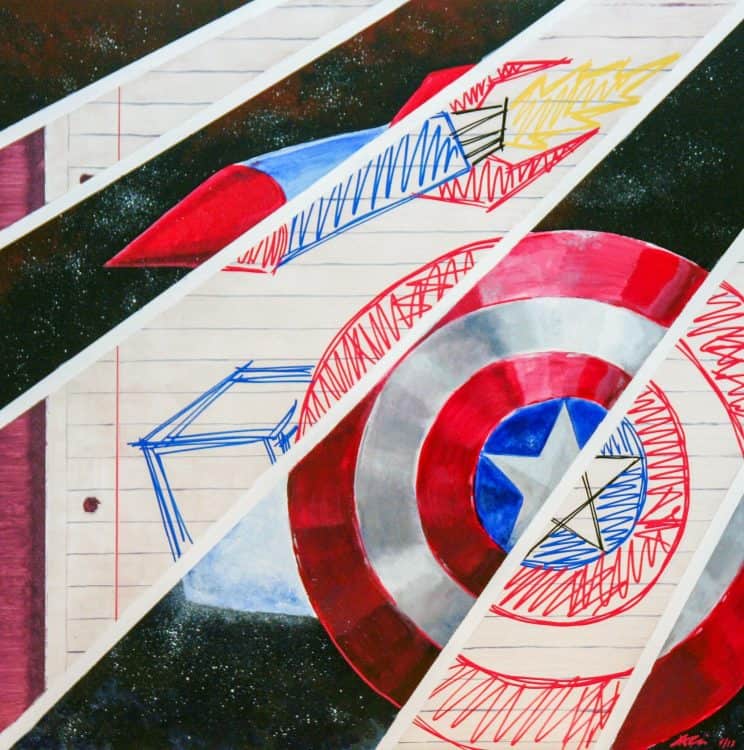 Find out more information here at the Ryman Arts Be A Hero website, and learn more about how Ryman Arts helps transform the lives of Southern California youth. They have an impressive long list of major sponsors, and as a recognized non-profit, they provide intensive art instruction along with college and career guidance to promising high school youth. In a world where artistic ability is undervalued, this is an important step in helping our young adults find their place in the world of art. With the news being full of negative stories, art can help us rise above and enjoy beauty in our every day lives, and Ryman Arts helps young artists transform their own, and therefore our lives.