This year's D23 Expo kicks off Friday, September 9, with the Disney Legends Awards ceremony and an early look at Disney 100 Years of Wonder. The opening ceremony will take place at 10:30 a.m. in Hall D23 inside the Anaheim Convention Center, and I'm so excited that I'm going to be there!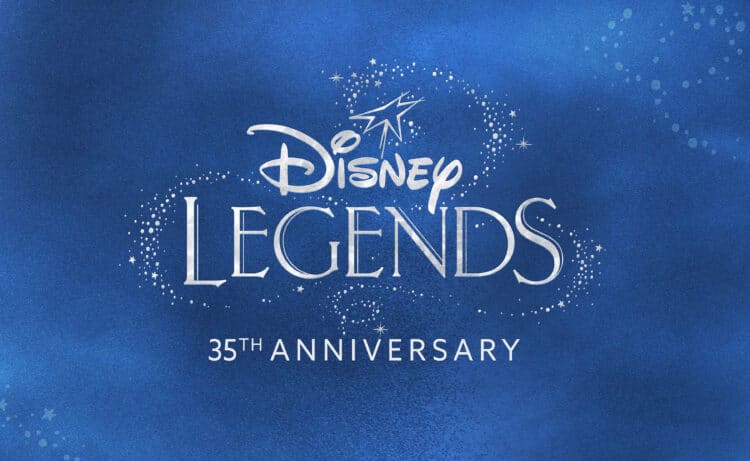 D23 Opening Ceremony News

This amazing D23 opening ceremony, which will be streamed as part of D23 Expo [LIVE], will feature musical performances, special guests, and surprises for the audience, including a special performance by cast members from Disney On Broadway's productions of Aladdin and The Lion King, and The North American Tour of Frozen.
There are limitations on what I can share live, but I'll be tweeting and sharing Instagram stories throughout the day as I'm allowed and able.

Straight from a new Disney press release: The Disney Legends Award is given to an individual who has made an extraordinary contribution to the Disney legacy, and this year's honorees include Anthony Anderson, Kristen Bell, Chadwick Boseman, Rob't Coltrin, Patrick Dempsey, Robert Price "Bob" Foster, Jonathan Groff, Don Hahn, Josh Gad, Doris Hardoon, Idina Menzel, Chris Montan, Ellen Pompeo, and Tracee Ellis Ross. Emmy® Award winner Tamron Hall will host, bringing her signature warmth and humor to the fan-favorite ceremony.
Honorees receive a two-foot-tall bronze Disney Legends sculpture that signifies the imagination, creativity, and magic they have brought to the Company. Disney Legends Award recipients will also participate in a handprint ceremony at the end of the event, and their bronzed prints will be displayed in the Disney Legends Plaza at the Company's Burbank headquarters.
 
Including this year's honorees, a total of 304 Disney Legends have been named. Past Disney Legends include Tim Allen, Julie Andrews, Howard Ashman, Robert Downey Jr., Annette Funicello, Whoopi Goldberg, Sir Elton John, Angela Lansbury, George Lucas, Steve Martin, Alan Menken, Hayley Mills, Fess Parker, Robin Roberts, Marty Sklar, Dick Van Dyke, Barbara Walters, Ming-Na Wen, Betty White, and Robin Williams, among many others.
Admission to the event is first-come, first-served, so seating is not guaranteed, but it is included in the price of your D23 ticket. (This year's D23 Expo is sold out — it went fast! The last one was three years ago, back in 2019, and is typically held every two years. The 2021 expo was put on hold due to the COVID pandemic.)
As a side note: Fans can join D23 at Gold Membership ($99.99), Gold Duo Membership ($129.99), and General Membership (complimentary) levels at D23.com. There are a lot of fun perks to this membership, including special events, special merchandise and advance opportunities for attending fun things. Being a Disney lover is so much more than just attending the parks — though we do that a lot, too! (I'm happily planning to renew my Magic Key when it comes up for renewal. I've been a pass holder for many years now and I can't imagine not being able to visit Disneyland and California Adventure. Gotta get my Marvel fix there now, too!)
I hope to see you at D23 and let me know if you're planning to attend the D23 opening ceremony! I've got a hotel room for the weekend so I'll be there pretty much the entire time. Not sure yet what my attire will be. Last time, I was unprepared and only wearing cool t-shirts. I may have to step up my game a little bit this year. Will you be doing any cosplay?