Marvel fans everywhere have been clamoring to see the movie now that it's out in theaters. I got to see it on April 23, and….wow, just wow. I walked out of the screening on the Disney Studios lot with a poker face, because a couple hundred other people were waiting to see the next screening and I didn't want my face to give anything away.
Once we got to the car though, we let lose. The questions, the comments, the feels. What a way for the Marvel Cinematic Universe to wrap up the Avengers saga. Marvel Studios, you rocked us to the core.
To celebrate the debut of the movie in theaters, I've joined together with a bunch of other awesome bloggers to for an Avengers: Endgame giveaway prize pack. Keep reading below on how to enter — it's easy, fast and the prizes are awesome. But, whatever it takes, right?
The giveaway runs from April 26, 2019 to May 10, 2019. Check it out — isn't that coffee maker awesome? I really think I need to buy one for my office. (And do they have it in a Thor model?)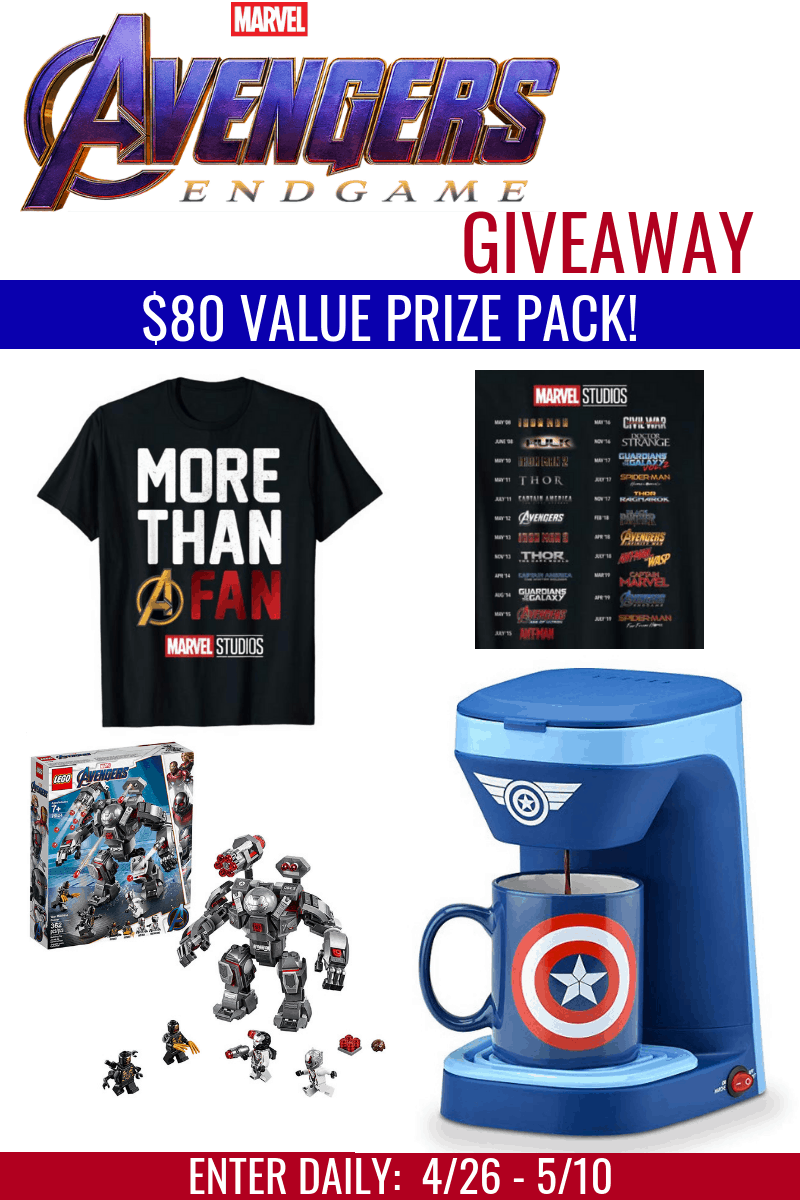 Marvel fans have been waiting for Avengers: Endgame since the moment Avengers: Infinity War ended, and that moment is finally here! To help celebrate this long anticipated release,
The Hopping Bloggers
have come together to bring our readers an
Avengers: Endgame prize pack
!
This Avengers: Endgame Prize Pack Includes:
Products subject to change based upon availability.
About Avengers: Endgame
The grave course of events set in motion by Thanos that wiped out half the universe and fractured the Avengers ranks compels the remaining Avengers to take one final stand in Marvel Studios' grand conclusion to twenty-two films, "Avengers: Endgame."
See Avengers: Endgame in theaters April 26th!
#AvengersEndgame
Enter to win this Avengers: Endgame Prize Pack using the form below. GOOD LUCK!