It's no secret I'm a massive Marvel fan. One look at my car, my arm, my closet, and you can see who my favorite superheroes are. I mean, I'd follow Thor into the bifrost in my jammies. No questions asked. But coming up a really close second is the God of Mischief, the brother who doesn't stay dead, Loki, so I'm beyond excited that the Loki series is headed soon exclusively to my favorite streaming service, Disney+.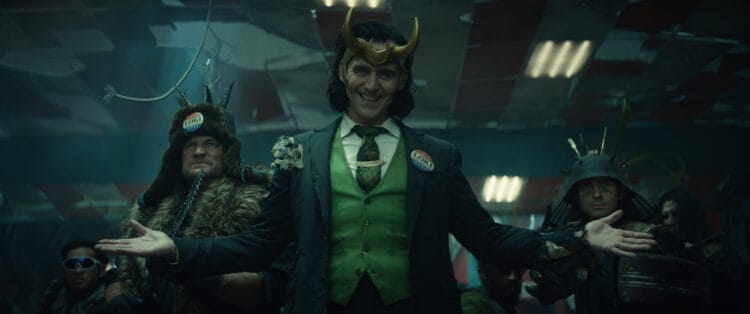 With The Falcon and the Winter Soldier debuting tomorrow, we're getting one series closer to Loki, and I can't wait. All the coverage from Marvel this week — the photos, the posters, the teaser trailer — has me marking a big, red X on my calendar, and blocking out that evening so we can turn the family room into a movie theater and start watching.
Today, Marvel Studios sent out this tweet. I may have watched it, uhm, five or six times now…but who's counting. I cannot get enough of Tom Hiddleston, and him reminding Owen Wilson, aka Mobius, who the show is named after is just a hilarious lead-in to the relationship between the god and the bureaucrat.
Tom Hiddleston and Owen Wilson of Marvel Studios' upcoming Original Series #Loki deliver a message to Anthony Mackie and Sebastian Stan, as well a surprise for the fans. Don't miss the premiere of The Falcon and The Winter Soldier tomorrow on @DisneyPlus. #FalconAndWinterSoldier pic.twitter.com/nenqgilxf5

— Marvel Studios (@MarvelStudios) March 18, 2021
Not to downplay the rest of the cast at all, but I'm watching for these two. And the rest of the Loki series cast is stellar: Gugu Mbatha-Raw, Sophia Di Martino, Wunmi Mosaku and Richard E. Grant. Directed by Kate Herron, it's sure to have us on the edge of our seat waiting on the next addition to the story, much like WandaVision. (And I'm still bummed it's over! It went fast and I really need to know what really happened to Timmy and Billy.)
Here's the most recent poster, in case you want to stare at it at all. Or make it a phone background, if you're into that sort of thing…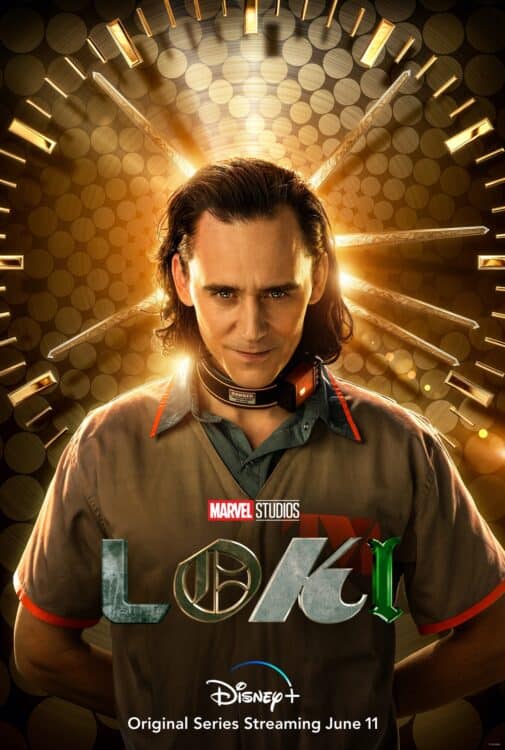 The Loki series takes places after Avengers: Endgame, and we all know where that left Loki…or do we? We do know where WE will be on June 11, 2021, right? Watching Loki on Disney Plus.
Stay tuned next week for more additions to my Marvel cocktail series, including one for The Falcon and the Winter Soldier, and a mischievous drink themed after Loki. I can't think of a more fitting character for a spunky cocktail to enjoy while watching.