If you're on the hunt for the best bars in Las Vegas, look no further than the Vanderpump Cocktail Garden in Caesar's Palace. It will give you a one-of-a-kind experience of craft cocktails with a secret garden vibe.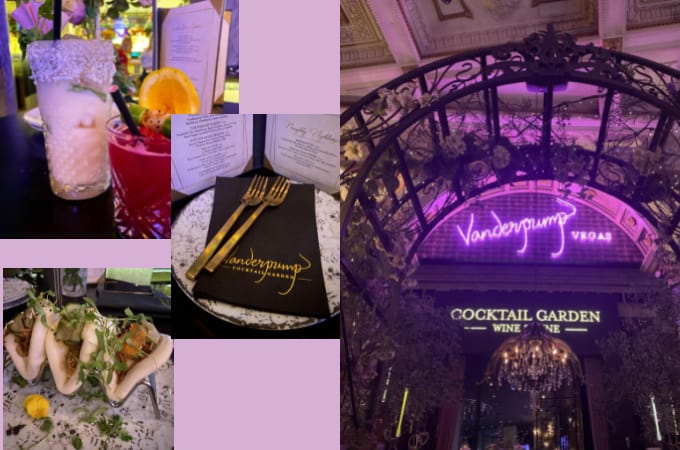 Last weekend, we were in Las Vegas for the South Point 400 NASCAR race at Las Vegas Motor Speedway. We may be hardcore race fans, but we're also breaking the stereotype that all NASCAR fans wear cutoff t-shirts, drink cheap beer and don't know or can't afford good food. Eat visit to Vegas, we make reservations at one of the high-end restaurants in town. In the past few years, we've eaten at Morimoto's, Hell's Kitchen, Delmonico's, Gordon Ramsay's Steak and Pub, Guy Fieri's Vegas Kitchen, Bobby Flay's Mesa, Giada's, and more. There are way too many to choose from.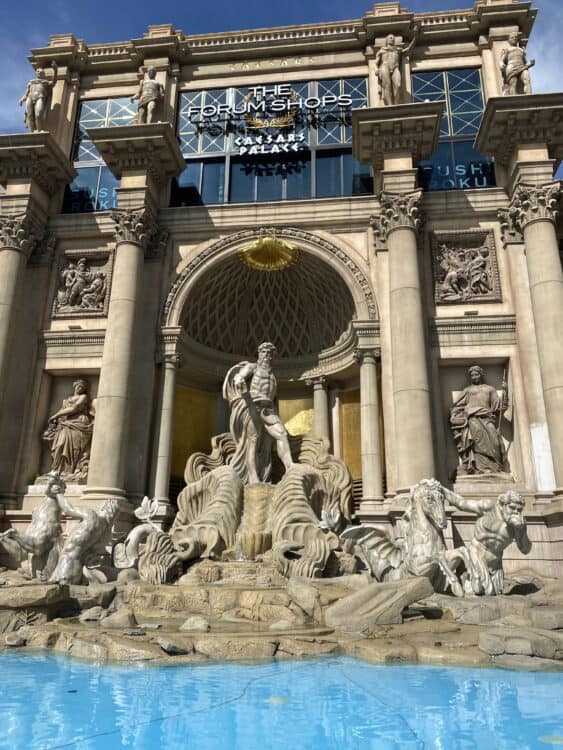 Our hotel room wasn't ready yet, so we had a couple of hours to kill but had already left the car with the valet service. We'd planned the trip rather spontaneously, so we weren't in our regular hotel, but we were right across the street from Caesar's Palace, so we decided to see if we could get into the Vanderpump Cocktail Garden near the Forum Shoppes. Luckily, since it was only about 12:30pm, we were able to walk right in and were seated near the back in the bar area. SCORE.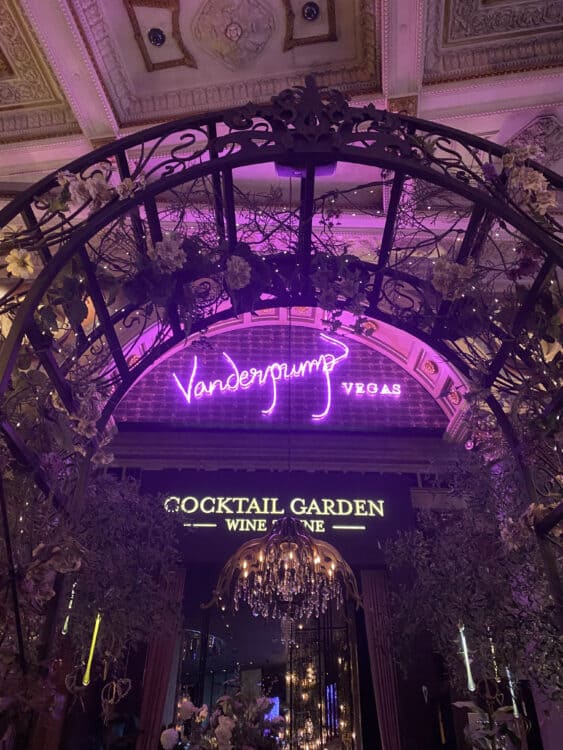 The Vanderpump Cocktail Garden opened in March of 2019 with rave reviews. Its unusual menu of craft cocktails with edgy names combined with a spectacularly intimate yet outdoor feeling vibe makes it a unique venue that in my mind makes it one of the best bars in Las Vegas.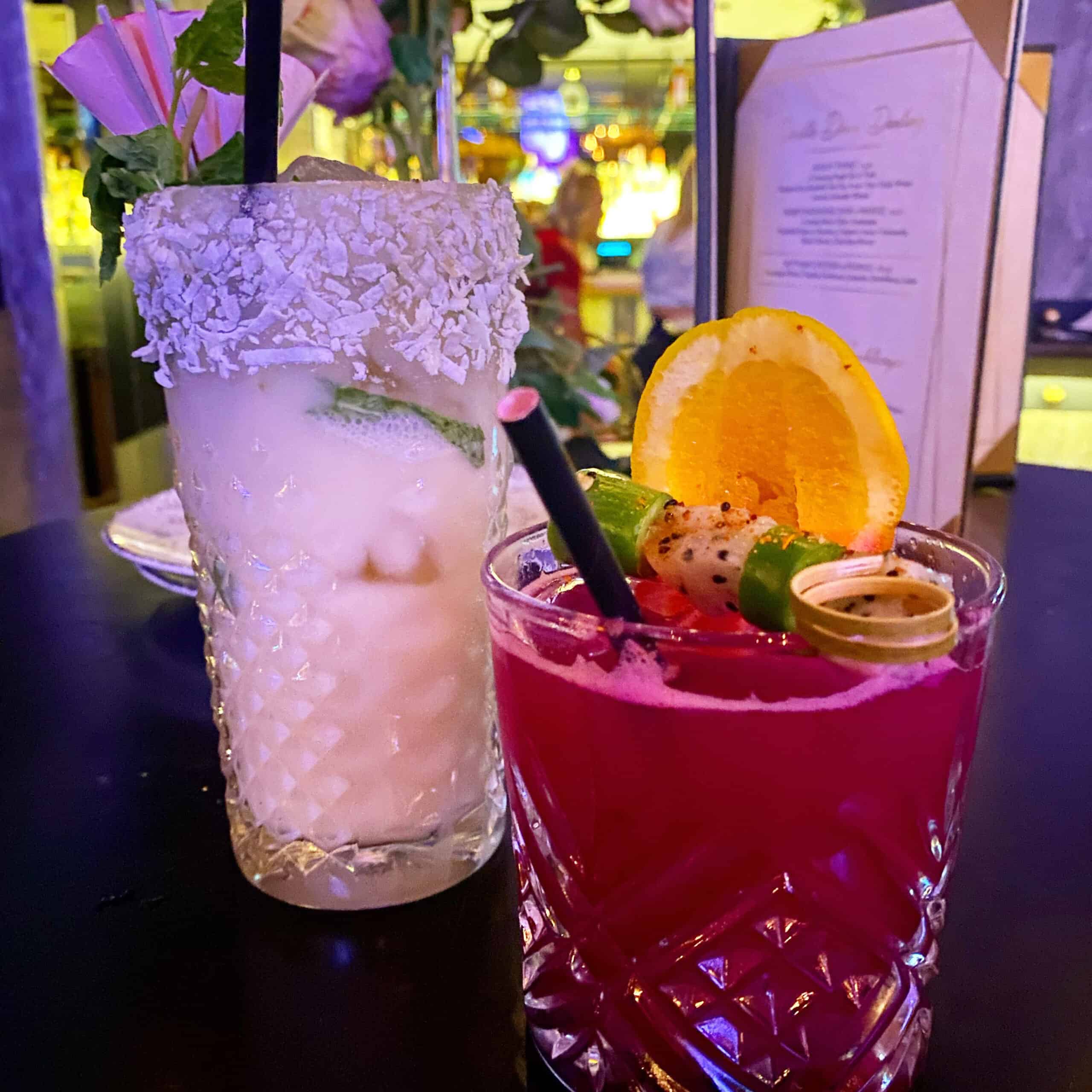 And bar may not even be the right word for it, because it's like being plunked into a outdoor space away from the casinos and crowds, where you can also buy some delicious food.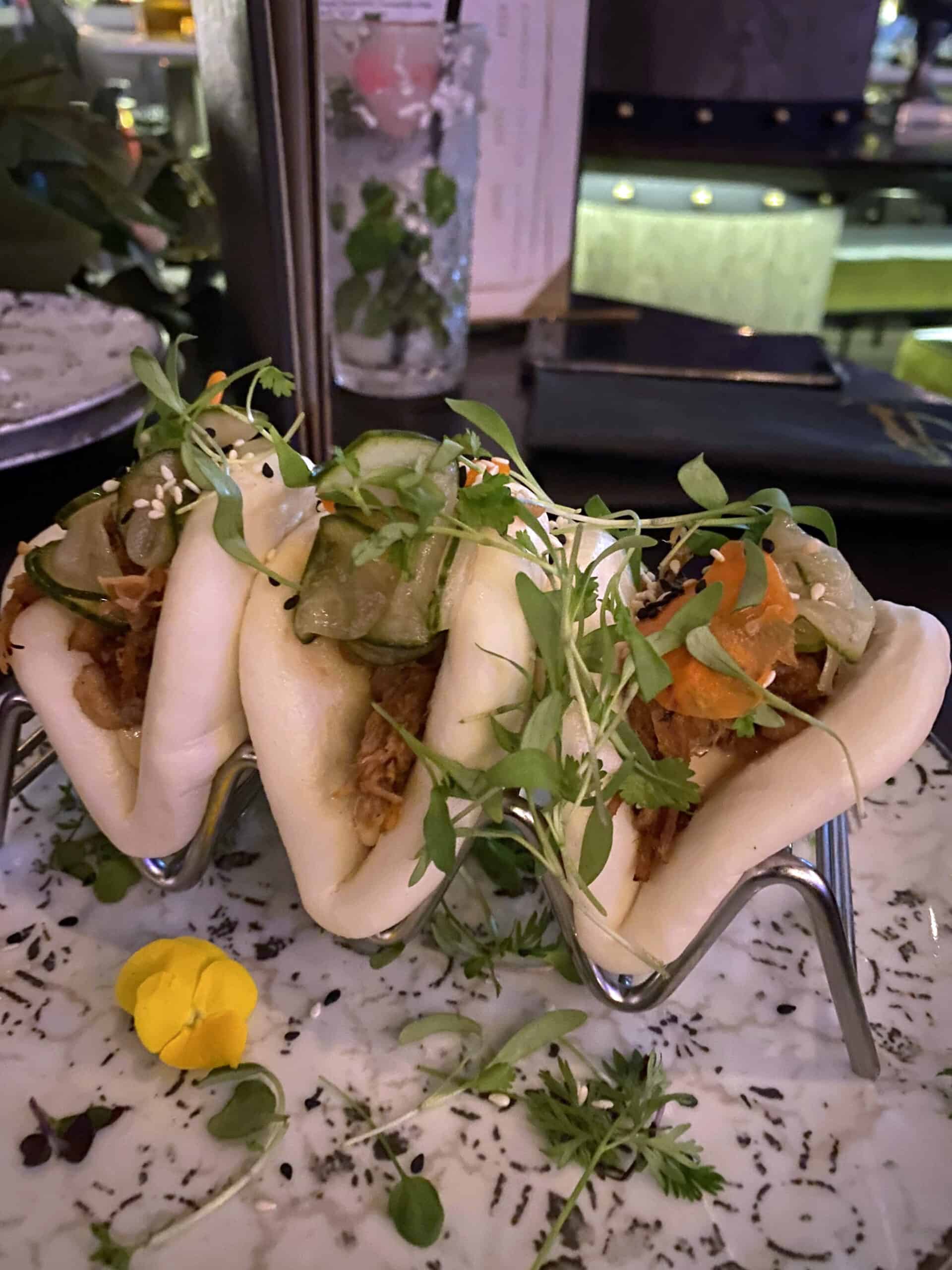 A few things to know when you plan a visit to our vote for one of the best bars in Las Vegas!
Make a reservation if you can. We did get a walk-in table, but when we left, after almost two hours, there weren't many seats left and there were people starting to gather out front. (And to their credit, no one rushed us to leave, though we did continue to order cocktails and apps for those two hours.)
Look at the menu first to be prepared for the prices. The drinks are big, but they start at $21.95 per cocktail, which may be a little bit of a sticker shock, even for Las Vegas.
Apps are fantastic fresh takes on food you will find in other bars in Las Vegas, but they are just apps. We tried two, and each came with only three of the items. For their price, they are small.
I wouldn't take kids here. Seats in the bar area are mostly stools, and the tables in the front area, casino-side, don't leave room for kids to run around at all. And it's really not a kid-friendly place, but it's also Las Vegas and doesn't need to be. (Personally, I love this. I usually leave my kids home when I go to Vegas, but when we did take them, we stuck to family-friendly places so couples and adult groups can have their adult time without the kids they left at home for a reason.)
If possible, sit towards the back. You're entirely inside the 'garden' there and the feel is different.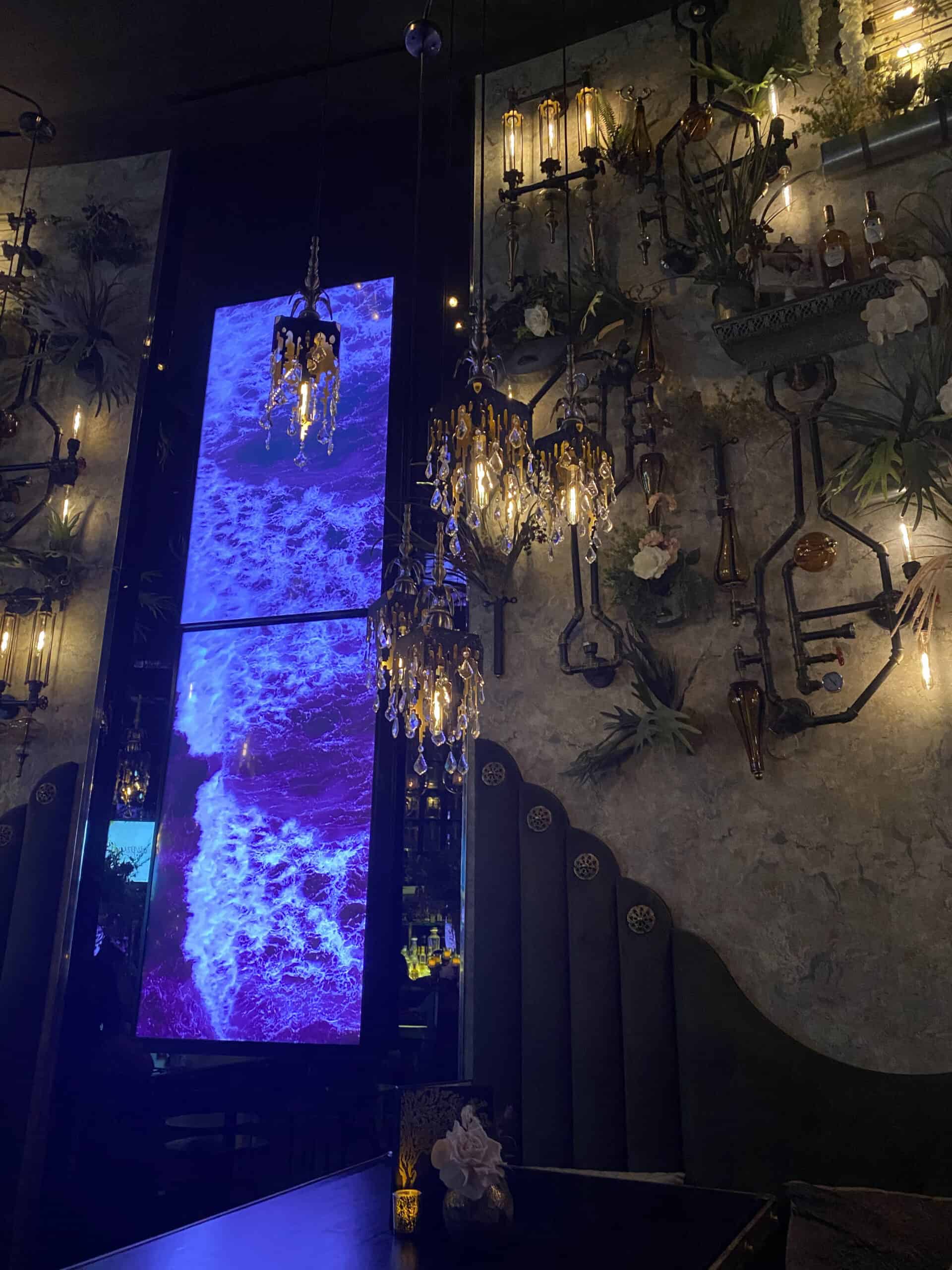 As you sip your beverage, peruse the interior of the cocktail garden. Ambient lighting that's interactive. Fun use of pipe and wood and crystals are a mix you don't often see, and the pole above gives a tree feel with lights fluttering down instead of leaves. The affects are pretty spectacular.
Only you can tell me if you feel like this is one of the best bars in Las Vegas, because we all have different ways we rate a place, but we look for good drinks that actually have alcohol in them, food that's fresh and fun, and an environment that feels like we're pampering ourselves, even just a little.
One of my other favorite bars in Vegas is the Chandelier Bar over in the Cosmopolitan Hotel. Its purple decor and lighting of course caught my eye many years ago, and their drinks are great, as well as the purple velvet chairs scattered around the multi-level round bar. Only downside is that sometimes it's hard to get a seat, and I'm not always into standing after a long day of exploring Las Vegas. We love to travel to Las Vegas, and a goal is to continue to try new places, visit our favorites and grow a curated list of bars, restaurants and things to do that we can share with our friends and readers. Hope you're one or the other!