I live in California, where residents have been allowed to make legal edibles at home for several years now. Edibles is big business, and it's highly regulated here. People joke about moving to California so they can 'just run to the store' for make their purchases, but I smile and then remind them that it's still not as easy as running into the big box store….and I'm not sure we ever want it to be that easy anyway.
I'm a proponent of natural health options. I don't smoke, it's not my thing, and I don't even like the 'high' feeling many people seek, but I also enjoy a glass of wine or a good bourbon so I don't judge. All I ask is that people remember to be responsible, don't drive after using anything, and be cautious when trying anything.
Over the years, I've amassed a fatty collection of books about various natural approaches to stress relief, headaches, sore muscles, indigestion, you name it. There's a plethora of information available, and as a reader, we have to be discerning, maybe do a little extra research, and make decisions that are as well-informed as possible.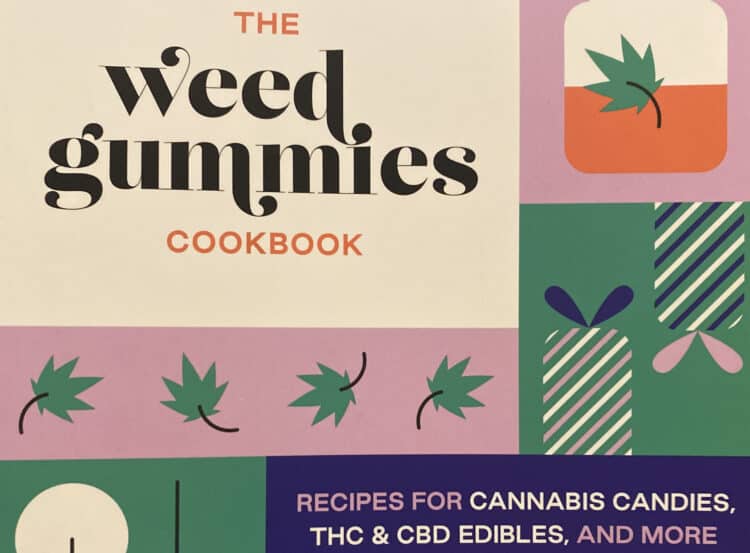 Same thing goes if you want to make legal edibles at home. Trust your sources, buy reputable, get medical advice before you ingest anything and aim for safety, above all. And then buy this book and make the rest of it easy.
This cookbook, "The Weed Gummies," was written by Monica Lo, and includes recipes for cannabis candies, THC & CBD edibles, and more. It's 127 pages full of pictures, advice and recipes on how to make various edibles, from cute Sugar Leaf Lollipops to Salted Mocha Caramels to Blackberry Thyme Gummies. Infused sugars and oils are also in the mix.
One huge problem that people face when wanting to make legal edibles at home is dosage. If you buy store-bought edibles, the label will typically say how much there is per bag; that means that one gummies may be stronger than another, and when you think you're getting one dose, you may get another. That makes it hard to be sure you know what you're ingesting…and just like when I drink a cocktail, I want to know how much alcohol is in there.
This book covers that topic and breaks it down into understandable language. It also covers decarboxylation, which is basically activating the THC or CBD to a higher potency before you infuse it into anything. The term sounds big and intimidating, but it's not, and it doesn't need any fancy equipment beyond an oven.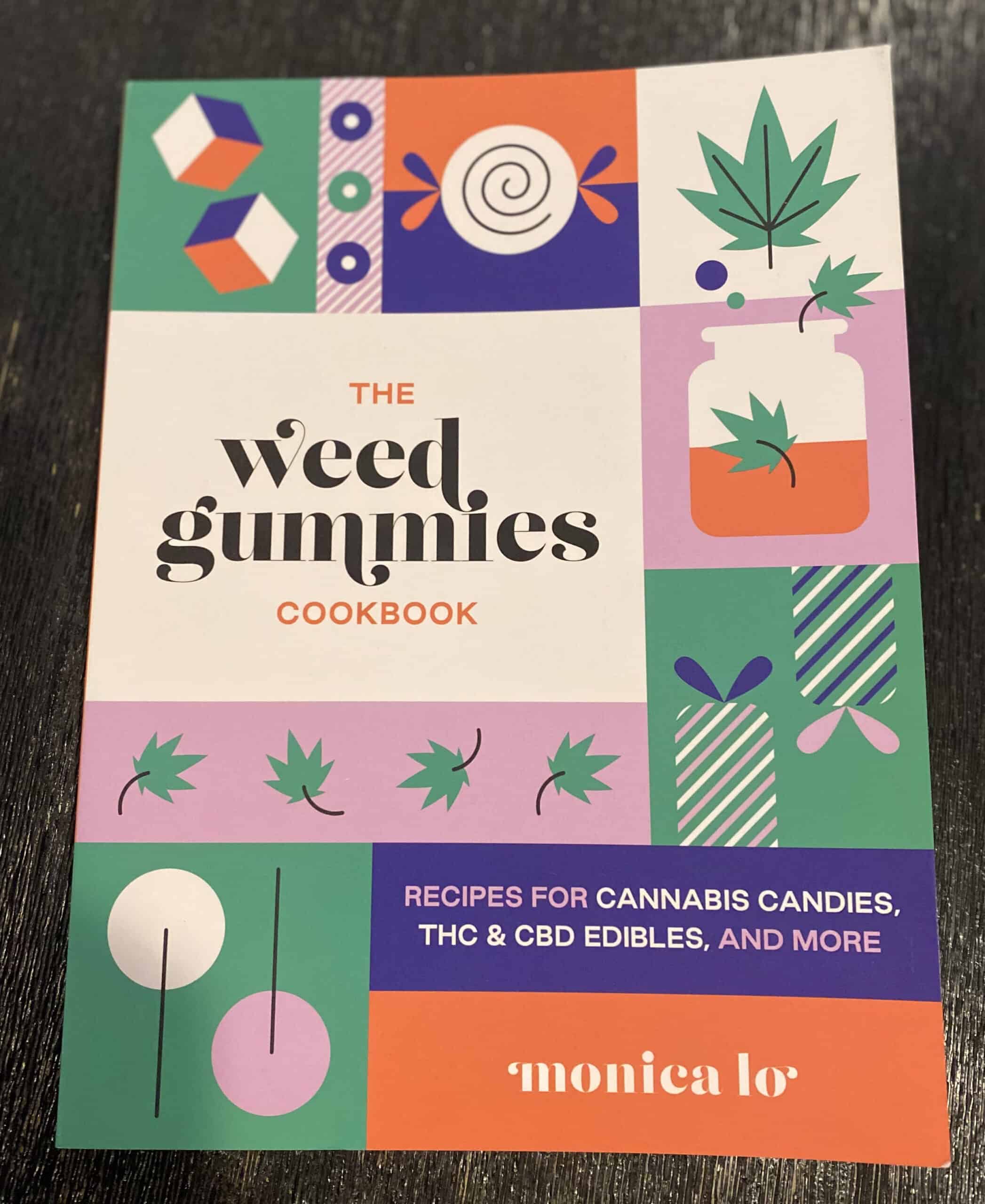 As far as equipment, The Weed Gummies cookbook breaks that down into an easy list. It does talk about using a sous vide, but if you don't have one or don't want to make that purchase, there are also recipes without it. (And if you do want to buy one, check out this affiliate link from Amazon for an affordable sous vide. I have the Anova brand; it comes in numerous price ranges. They can be used for SO many things — steaks, fish, vegetables, etc. — that I promise you will find it a great addition to your kitchen. The containers that hold the water and sous vide are fantastic, but you don't need one. I use a big stock pot.)
One really cool recipe that was a little unexpected was for Bubble Tea. It not only utilizes the kief, basically the powder from the dried weed flowers, but it teaches the process for making those tapioca balls that you enjoy when you purchase a Bubble Tea from a boba shop. You can use those bubbles, or the boba, in recipes unrelated to edible gummies! They are actually pretty fun to make, but it can be a bit of a process so leave yourself some time and space.
Sour Green Apple Gummies, Lavender Chamomile Sleep Gummies, and Honey Elderberry Lozenges are just a few of the multipurpose recipes in the book. A lot of people use THC and/or CBD to help fall asleep, or to get better sleep. Keep in mind that every body is different, and your responses to anything may not be what others tell you or what you expect, so always use caution. Speak to your doctor for any medical advice, as this is NOT medical advice, and I'm a writer, not a doctor….
This book is published by Ulysses Press and available on Amazon for $17.95 at the time I wrote this post. It's a paperback, so it easily fits on your shelf with its smaller profile. Photos of each recipe really help explain the ending product, which is incredibly helpful if this is something entirely new to you. (I learned so much, as I've never done any of this before!)
Whether or not you're into THC or CBD products, this book might just be the perfect gift for someone on your list. Keep an open mind! It's legal here in California and if used responsibly, can be a light in a storm for someone dealing with pain or insomnia or anxiety. I can't stress enough though — seek medical advice and make sure this is a good path for you or your loved ones. I take strong medications for my RA (rheumatoid arthritis, an autoimmune disorder) that have a lot of potential problems, including liver damage. Pain medications can be addictive, cause nausea and come with a list of contraindications or side effects. Only you can make the choice if you want to try alternative options, but don't discount it solely because of stigma. Do the research and compare the possibilities and the results. You may find you have more safe options than where you're at now.
Also, check your laws: I do not recommend breaking the law to make legal edibles at home. None of this is medical advice or recommendations, so please be responsible and do your own research for your city and state of residence.